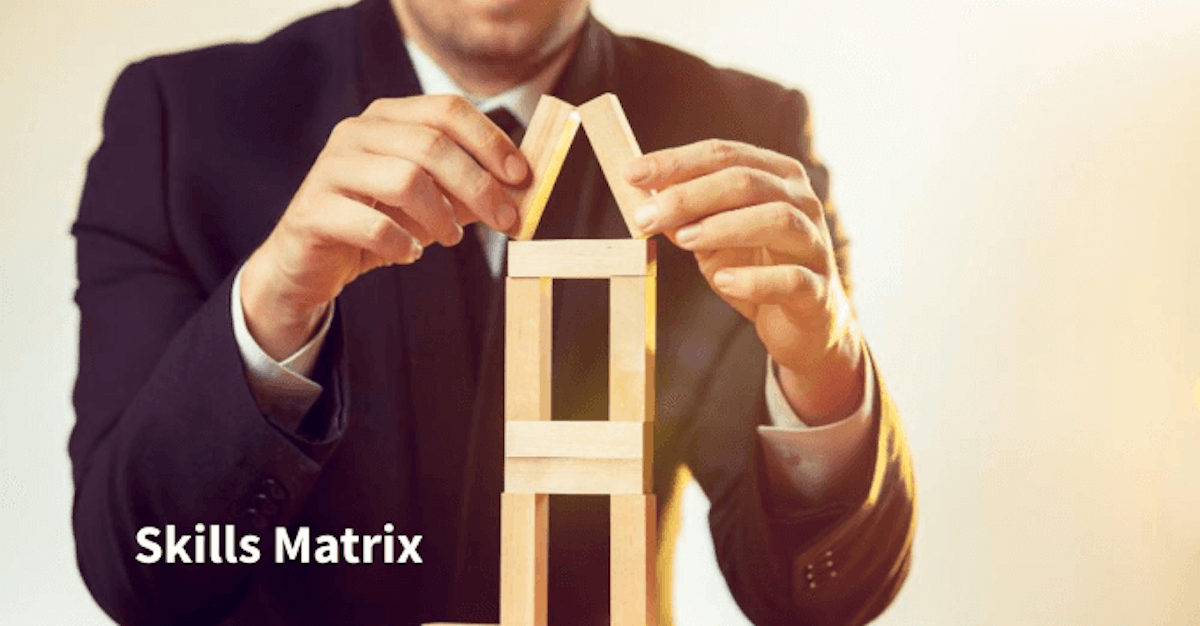 The skills matrix is one of the most useful tools which can be used to outline the current and future professional development of your team. According to sources, a skills matrix is a framework used to map skills and their levels among all employees, which allows for their assessment and evaluation. Skill matrix comes usually in a visual form: a schematic, a chart, a table, or even a more elaborate cross-referenced visual. In this article, we would like to present the benefits of employing a skill matrix with the help of the latest online learning technologies.
Why use a skills matrix?
Developing a methodical employee training matrix is fundamental for sustainable training and development for employees. First, it provides a good overview of the available assets. Second, it helps identify skill gaps, and third, it's a baseline, against which the employee development plan of expertise can be drawn making talent management effective.
The theory behind the skills matrix
The skill (or competency) matrix is especially useful for human resources and learning and development departments, especially after onboarding. As mentioned previously, competency matrices trace the spread and level of competencies among both new employees and even experienced ones. Having such a chart at hand, HR can determine a handful of things regarding employee performance and accountability. First, whether every employee has skills suited to their position – they are neither over nor underqualified. With changing profiles of the jobs, employees need to constantly update and hone their skills, and those willing to learn should have development opportunities, such as training programs, that will motivate them more, and in turn, will boost employee satisfaction.
Additionally, the skill matrix makes keeping track of skill development and performance management easier. Second, based on the skill matrix, HR can determine whether the skills are well distributed among the team members. It will also be much easier to find a suitable new talent to join the team. A balanced team is a successful team – everyone has their strong and weak points, and the trick of the trade is to find people with complementary competencies and incorporate mentoring into the mix. Such a strategy will not only improve employee engagement and the team's job performance but also boost their chances for success in career development.
L&D departments and supervisors will have a second-hand benefit from your HR team using the cross training matrix. Having a database with the current state and spread of the skills, including the skill gaps, the development experts will be able to design a tailor-made learning plan addressing the particular need of the team based on their performance review. Having a complex, contextualized, and analyzed assessment of the level of expertise, as well as requirements for the upcoming projects and business goals, they will be able to devise the most effective tools and materials. Well-designed and dedicated teaching materials are crucial for the fulfillment of the company's business goals but more importantly, the answer to the needs of the employees and benefits their work experience. Such an approach improves general satisfaction and employee retention rate. Incorporating a skills matrix is therefore highly advantageous for any and every company for whom employee skill development stands high on the priority list.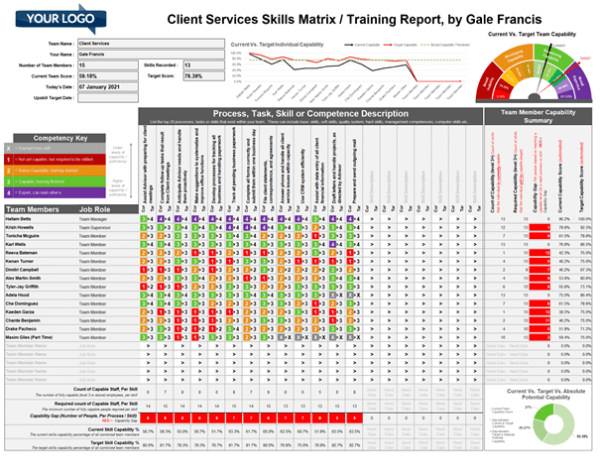 How to create a skills matrix?
Creating a useful competency matrix starts with creating a detailed database. First, a list of required skills needs to be assembled and later categorized. For example, under the category of "communication," we could list "training", "presenting", "negotiation", etc. When all categories of skills are listed down, they should be matched with the roles, positions, or projects they are required for. For example, "negotiation" could be linked to the position of the account manager. It is generally advised to refer to the most experienced team leaders and specialists to let them help create a list of crucial skills for the position or the project. SMEs are a good option as well. The skills can also be categorized for different levels of competency, from beginner to expert. Later, categorized skills should be arranged in a well-designed chart (even in Excel) with a system of coding the level of skill. Then, based on the information from team leaders or directly from employees, the level of expertise of each employee should be assessed, saved, and coded into the chart.
Of course, this is just a basic database. With the use of available technology and online learning tools, the analysis and presentation of the data in the chart could be taken to the next level. Platforms such as EdApp offer multiple possibilities to facilitate the creation and application of skill matrices across business branches. LMS systems have been developed to cater to the needs of the HR and L&D departments when it comes to competence tracking and development. EdApp features multiple employee training and skill evaluation tools helping you to keep track of your team's skillsets. Feedback comes through the Performance and Manager Dashboard and reports linked to gamification features, such as Rapid Refresh. After your team members finish the course offered as a part of the training, their results will appear directly on the managerial dashboard. It allows you to keep a meticulous track of the skill development across your employees.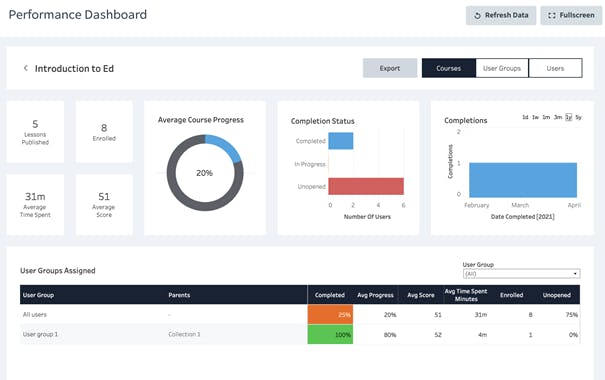 Reaping the benefits of a skill matrix
The skill matrix has unquestionable benefits for the productivity of your team. Say hello to teamwork and goodbye to the chaos at task allocation, emergencies, and last-minute expert searches. Having a clear vision of how skills are spread among the team members, you will be able to split the project among your talents and watch the well-oiled machine work. Knowing your limits is as important as being aware of your strong points – it facilitates the assignment of projects and tasks and at the same time helps to assess what skills would be useful and employ efficient training. As such, the skill matrix has a direct influence over your team's success rates. Feeling confident and challenged in the workplace are important factors for keeping employee retention. Tailored learning opportunities, sustainable working conditions, balanced team, clear collaboration rules, and task allocation reduce stress and improve workplace satisfaction. A skill matrix is more than a simple chart – it's a key to a well-managed and successful company with low turnover rate.