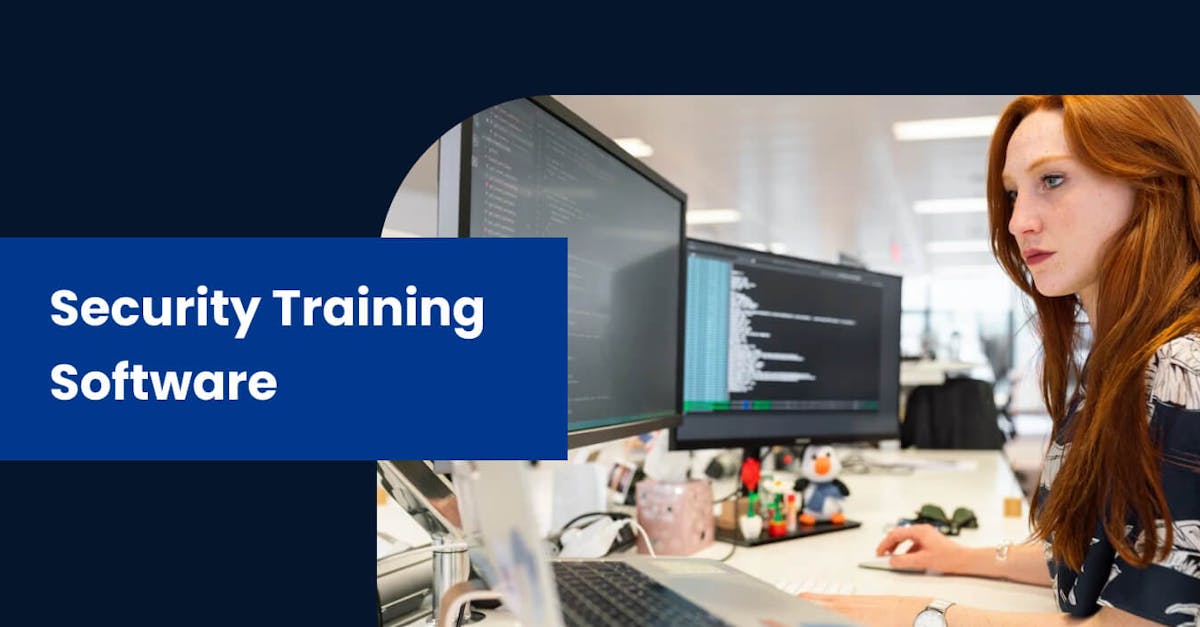 Training and assessing employees' security readiness has become an integral part of the security policies of most companies. Having a workforce that's well equipped with skills and knowledge about cybersecurity can help lower your risk profile and avoid the most common security threats. Here's a list of the most popular security training software to help organize and manage your security training programs. 
1. EdApp 
One of the best security training software on the market is none other than EdApp, which comes with all the essential features and services that can make organizing and managing your security training program stress-free.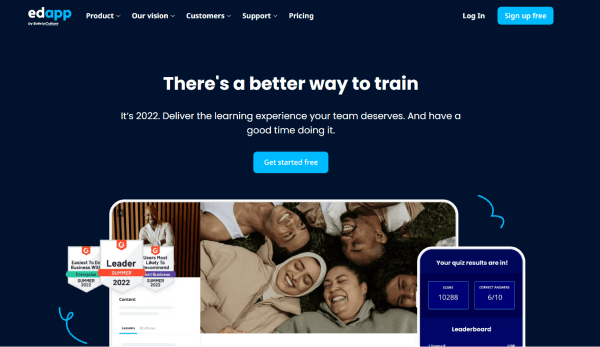 Among the best is its intuitive course creator tool, which can get your security training up and running in just minutes, not weeks or months. It's so easy to use that you'll never have to worry about coding, programming, or designing a course from scratch. Just choose the template you think will interest your learners the most, drag and drop your content, and that's pretty much it.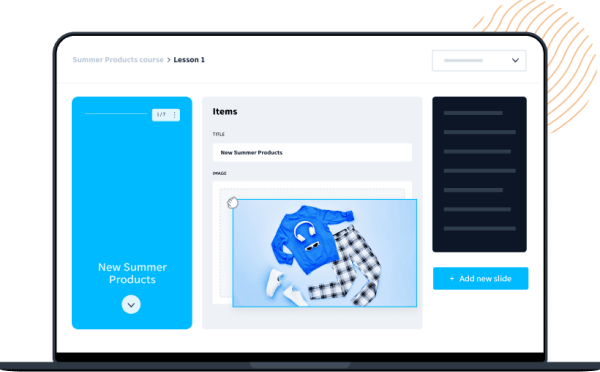 As we all know, it takes time and great effort to create great content. If you don't have a designer to work on new courses, EdApp also offers a free course library that's jam-packed with ready-made and editable courses you can right away share with your team. 
Some of the best ones you and your team will find useful are the Cyber Security and Cyber Security Awareness courses. They are designed to increase familiarity with the most common cyber attacks and how to combat them. There's also a more specific course on Cybersecurity & Internal Threats, which aims to highlight the risk of insider threats and how to prevent them.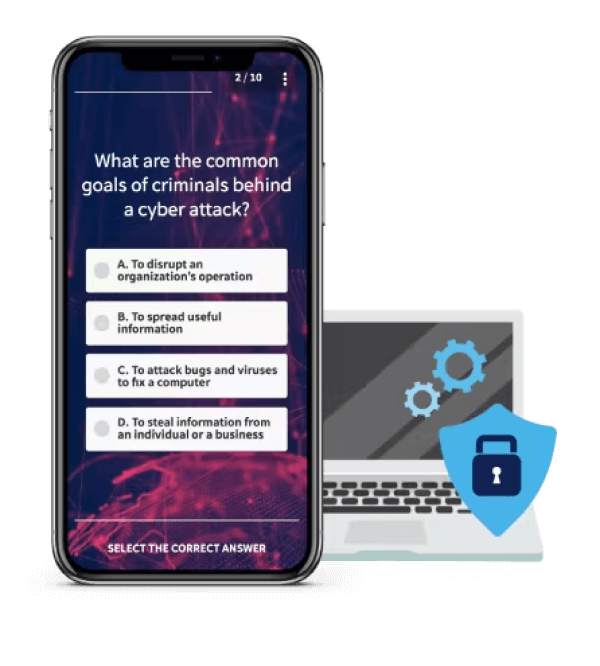 Alternatively, you can reach out to EdApp to work with their expert instructional designers and create impactful bite-sized courses faster. All you need to do is let their team know the specifics of your courses, and they will handle the rest. Worry not, they can make the customized content appear and feel as though you created it. They'll even allow you to claim ownership of it!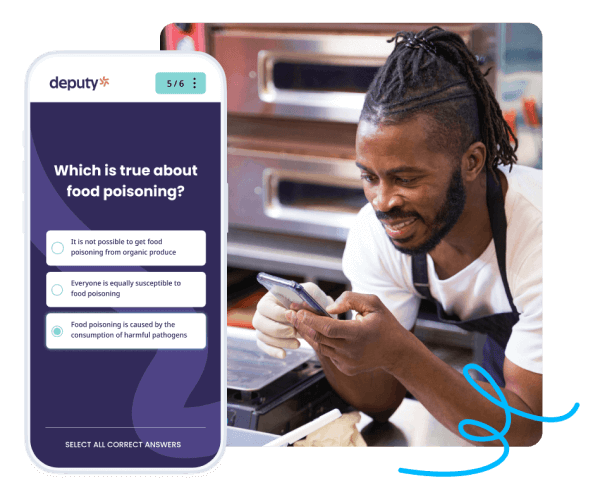 Cost: Free
Key features:
Start using the best security training software today! Join EdApp for free.
2. Cofense LMS
Cofense gained popularity for its LMS tool, which is built to raise most employees' awareness of cyber and phishing threats. The best thing about this security training software is that it offers a full set of phishing awareness learning modules that you can instantly share with your team and get them started on their training. Otherwise, you can import your own security lessons, update them, and manage them in the same place.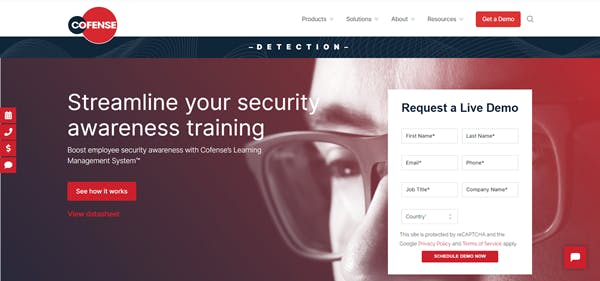 There's also a progress tracking tool that allows you to monitor the learning progress of your team. You can have the reports sent to you automatically through email so that you don't miss out on such important information.
Cost: Free
Key features:
3. KnowBe4
You can also turn to KnowBe4 to address the most common security risks your organization is facing and make sure that your team remains cyber secure anytime and anywhere. The first thing to know about this security training software is that it offers the world's largest library of security awareness training modules, videos, and even games. But they're not your ordinary training materials. They're based on the first-hand experience of Kevin Mitnick, who was once renowned as "The World's Most Wanted Hacker."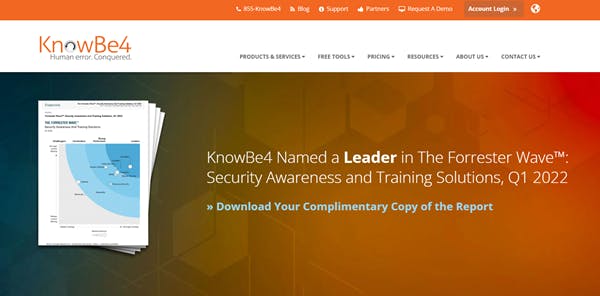 This security training software can also help you build simulated phishing attacks. Schedule one-shot, weekly, bi-weekly, or monthly simulated phishing attacks to identify those who easily fall for these security attacks. This way, you know exactly who to tap for security remedial training. 
Cost: Starts at 18 USD
Key features:
World's largest library of security awareness training

Simulated phishing attacks
4. Barracuda 
Barracuda's key security training features include an email threat simulation, which allows you to build and send realistic phishing emails to your employees. The data gathered from this activity will help you better gauge your team's awareness of such social engineering attacks and precisely target your computer security training program.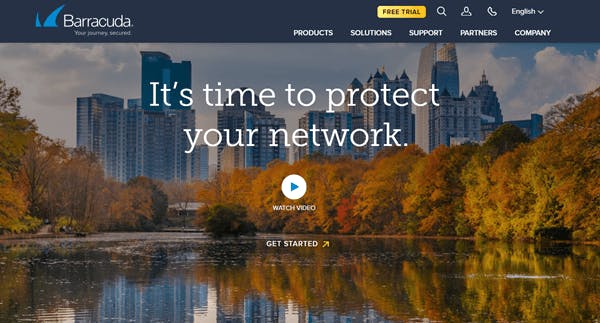 This cybersecurity tool also houses ready-to-share training materials that are specifically designed to educate employees on security risks and equip them with strategies to make sure they remain secure most of the time. To achieve better learning outcomes and foster a security culture, you can also take advantage of the content bundle called ClickThinking™. Here, you'll find infographics, posters, and additional videos that can supplement your training campaigns. 
Cost: Available upon request
Key features:
5. CyberHoot
CyberHoot claims to be the easiest cybersecurity awareness and training platform on the market. Here, you can create short, engaging training materials with videos and quizzes that you can send right to the inboxes of your team. To find users who are phishing-prone and require more training, you can also run an unlimited number of phishing simulations.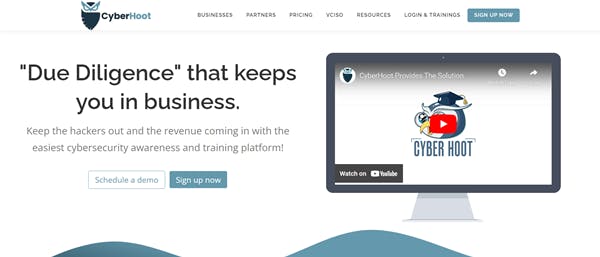 But what makes this security training software unique is that it also features so-called Dark Web Monitoring. It will send you weekly reports showing which accounts have been potentially exposed, so you can quickly respond and reduce risk. You can use this information to identify which topics are most relevant to include in your training, like the current security threats your company is facing and how to respond to them.
Cost: Free
Key features:
Course creation tool

Phishing simulations

Dark Web Monitoring
6. NINJIO
Quite different from most security training software on this list, NINJIO produces Hollywood-style micro-learning videos highlighting the most prevalent security threats most businesses face and the best practices to combat them. New videos are released every 30 days and stored in their course library, which your team can access at any time needed. This security awareness training software also uses gamified learning to encourage learners even more. They score points as they complete the episodes and pass the test. The more points they collect, the higher they rank on the leaderboard.

Cost: Available upon request
Key features:
7. Avatao
Avatao's practical training uses real, in-depth exercises to make sure that your team will be able to apply their security knowledge to their everyday work. Here, your team gets to train in a setting that simulates real-life security challenges and learns how to hack and fix the bugs themselves. This security training software also comes with a secure coding tool that can help you custom-build training modules and update them regularly, making sure that your team's knowledge level is up to date with the latest trends and the newest types of vulnerabilities.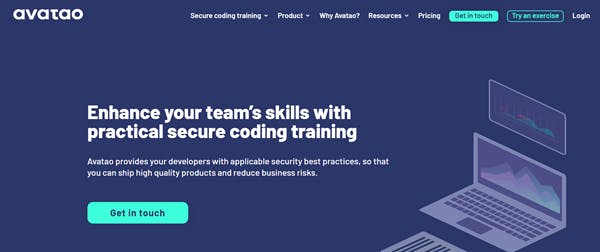 Cost: 300 USD/ user/ year
Key features:
8. PhishingBox
PhishingBox takes pride in its suite of robust software tools that can help you create employee security awareness programs and foster a culture of compliance among your workforce. Some of the key training solutions it offers include simulated phishing attacks to assess your team's security awareness and identify any security vulnerabilities. Ready-made cyber security resources are also available, so your team can get their training started whenever needed.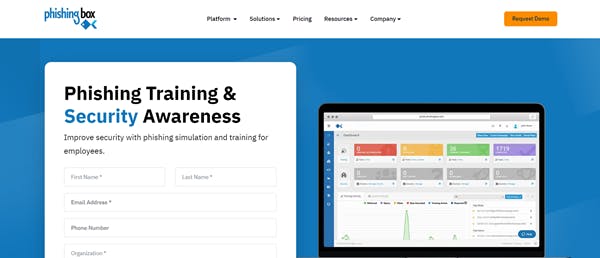 Even better, this security training software automatically gathers the course data and builds training reports for you. This way, you'll have a better idea of your company's security posture. 
Cost: Starts at 500 USD per year
Key features:
Simulated phishing attacks

Ready-made security courses

Comprehensive monitoring and reporting
9. Webroot
Webroot's Security Awareness Training is a fully cloud-based software-as-a-service (SaaS) built to familiarize employees with the different social engineering cyber attacks and best practices to avoid them. On this platform, you'll find more than 60 interactive training courses that have been regularly maintained and updated. You can clone these courses to share with your team, or combine them with other activities for maximum learner engagement.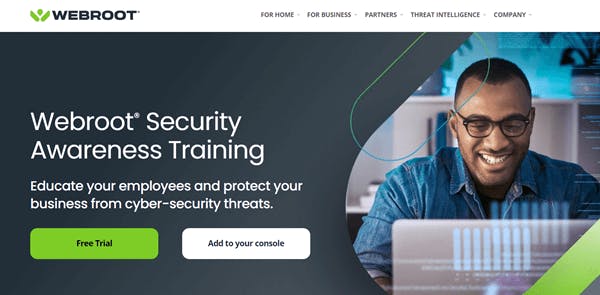 This security training software also comes with this auto-enrollment feature, allowing you to automatically enroll your employees in specific courses. If you're onboarding any group of employees, this tool makes your training distribution easier and less time-consuming. 
Cost: Available upon request
Key features:
10. Arctic Wolf 
Using Arctic Wolf's excellent security training software, your staff will be more prepared to identify and help counter human errors and social engineering attacks, reducing the risk of cyberattacks at your company. Some of the training solutions it offers include employee-centric security courses, which cover timely topics about the most common cyber threats and ways to combat them. Gamification elements like points, leaderboards, and barge rewards are also reinforced to drive positive participation from your team.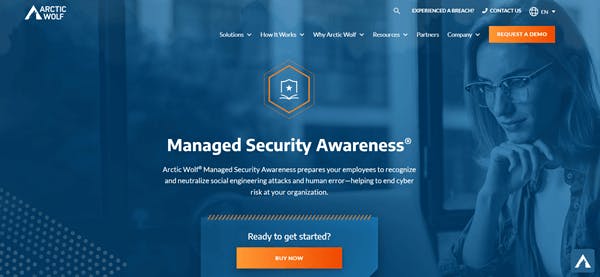 But that's not all. The platform can also help you automate phishing simulations that are based on current phishing attacks. This approach makes it easier to identify and train those who are vulnerable to these security risks.
Cost: Available upon request
Key features: