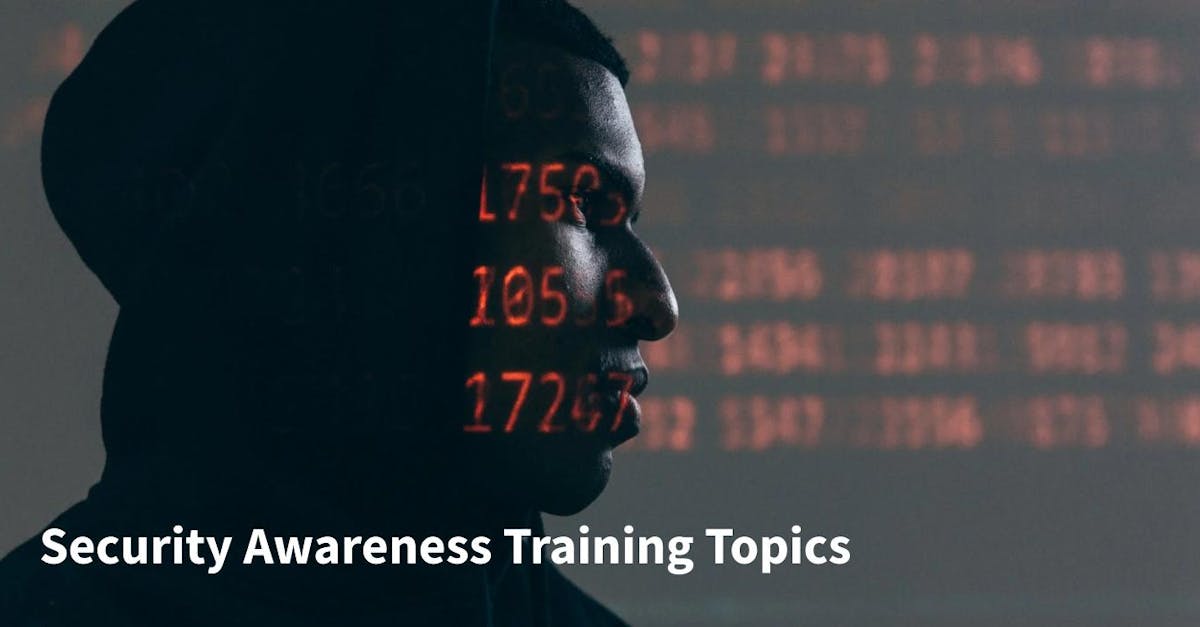 We've selected the most vital security awareness training topics that your employees should be aware of. With the increasing risks of cybercrimes today, it's no longer enough simply to invest in security software. It is equally vital to ensure that your workforce understands the different kinds of digital threats that exist and knows how to handle them as they occur. Read on to learn more. 
1. CyberSecurity Awareness
First on our list of security awareness training topics is cybersecurity awareness. If your learners come from outside the IT department and are relatively new in the digital world, one might wonder what cybersecurity is and how it relates to their roles and responsibilities. Take this opportunity to walk them through the concepts surrounding the broader topic of cybersecurity, especially its core functions, critical relevance, trends, and threats, as well as how any employee might be vulnerable to cyber-attacks and security breach. It's also a good idea to provide them with safety tips on how to avoid the most prevalent cybercrimes and intrusions they're most likely to face.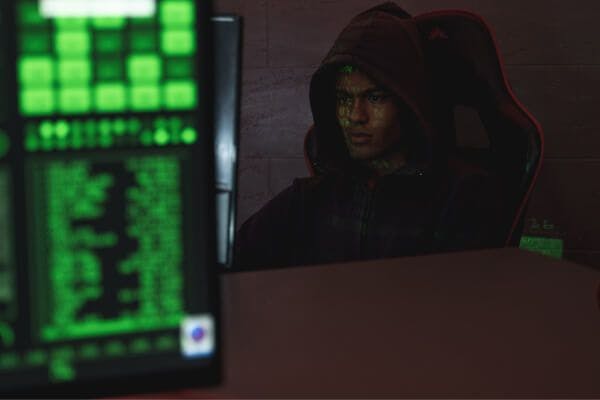 Top-notched learning management system platform EdApp has a collection of free cybersecurity courses and risk assessment courses that you can use for your cybersecurity training. If you're short on time and resources to build a course from scratch, you can deploy their 8-part micro training, Cyber Security. Albeit structured in bite-sized modules, it has virtually everything your learners need to know about different kinds of cyberattacks, workplace intrusions, safe practices to protect your company's data, and strategies for building safe and effective documentation. 
They also offer a separate training course on Cyber Security Awareness, which your team can use as a guide on recognizing and mitigating any potential cyber threats that may compromise your company's security. This cybersecurity awareness program focuses on topics like injection attacks, broken authentication and session management, cross-site scripting, broken access control, sensitive data exposure, and more. As it comes fully editable, it's all up to you if you want to tweak its content based on your company policies or change its branding style.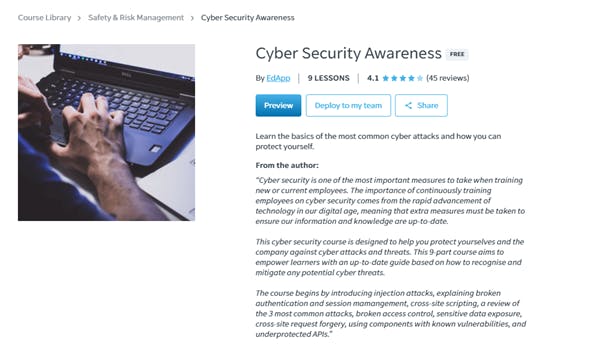 Sign up for Free and Start Using The Best Security Awareness Training Platform!
2. Phishing 
Phishing is perhaps the most common cyber-attack of today. This crime uses emails as a disguise, tricking its recipients into believing that the message is sent by a legitimate source — banks, clients, or even someone in their company. Most of the time, it contains a malicious link or attachment that will lure individuals into revealing their information, such as passwords, credit card numbers, or private company data, which can then compromise your identity and lead to security breach.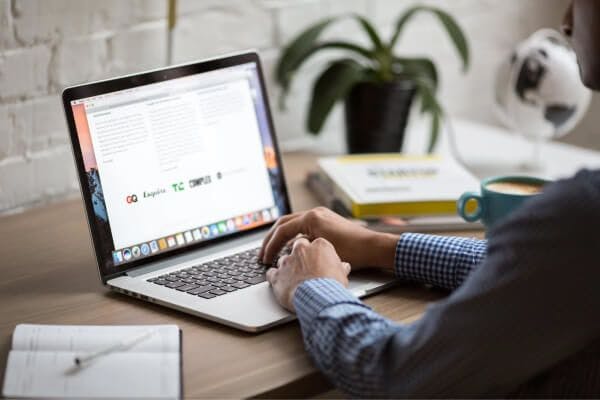 Although most businesses are probably aware of phishing, it is still a growing concern today. Yet the worst part? They are becoming more sophisticated and smarter than before. Make sure that your teams are up to date on the most recent phishing attacks so that they know how to respond when they come across an intrusion. Through consistent training, you can rest assured that the number of victims falling into phishing scams can be dramatically reduced over time.
You can use Cybrary's Phishing course to introduce your learners to the basics of phishing attacks and help them beat these increasingly clever digital crimes. This course consists of a total of five modules, covering topics such as common phishing techniques, automating emails, and tricks to prevent phishing attacks and security breach. It is offered as a beginner course, meaning, no previous knowledge about cybersecurity is needed to follow its content. 
Security awareness training provider IT Governance also offers an ongoing training program on Phishing Staff AwarenessPhishing Staff Awareness. Here, they'll discuss how phishing attacks work, examples of phishing scams and tactics, and what to do when targeted. Additionally, it comes with a free monthly staff awareness newsletter that can provide your learners tips and updates on the latest phishing scams and security news. 
3. Malware
Malware is also among the most important security awareness training topics to discuss should you consider organizing a cybersecurity training or workshop for your employees. Malware refers to any malicious software, like viruses and ransomware, engineered to infect devices, aiming to steal and exploit information, or damage an organization's system. Usually, it is linked with phishing as it can be delivered through emails. Other than that, it can also penetrate your network and compromise your security by clicking on fake advertisements, downloading malicious software and files, and accessing infected USB drives.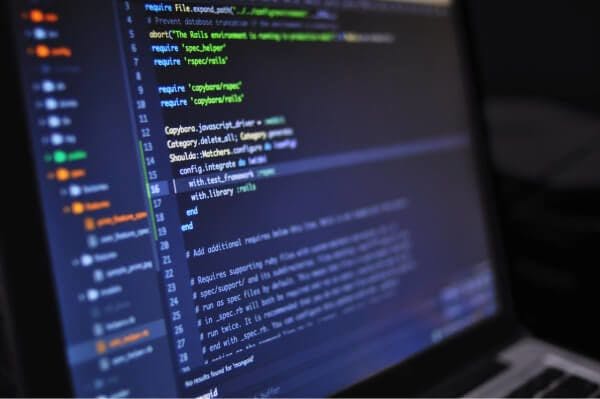 Letting your employees understand the different types of malware will go a long way in preventing malicious software from reaching your system. Take advantage of Coursera's short 12-minute Malware course video to examine various types of malware and identify common platforms used by attackers. Another elearning platform, FutureLearn, also offers an in-depth course about Common Malware Attacks and Defense Strategies, which explores different strategies to prevent malware attacks and build cyber resilience. Both online courses can be accessed for free, although for a limited time only. Upgrades are available for unlimited access. 
4. Public Wi-Fi
Employees who need to work remotely heavily rely on public Wi-Fi networks to stay connected. But little do they know that the majority of these connections don't use any kind of encryption, which can leave them vulnerable to cybercriminals. Public Wi-Fi services normally require no authentication to establish a network connection, making it easier for unauthorized people or hackers to get into a system and steal and exploit a user's sensitive information. Sometimes, they also play on the lax security and vulnerability of public Wi-Fi networks to slip malware onto computer devices or eavesdrop on online activities, from logging in to social media pages to entering bank accounts.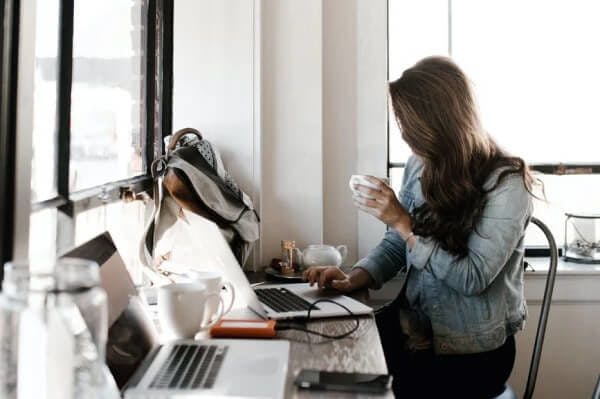 Help your remote employees secure safe connections from public Wi-Fi by educating them about the most common signs that point to a potential scam. An industry leader in cybersecurity solutions, Kaspersky, prepared this 2-minute short video clip on Security Dangers of Public Wi-Fi, which you can use to provide your employees security tips on spotting dangers when connecting to a public network. WIRED magazine has also put together a helpful guide — Simple Steps to Protect Yourself on Public Wi-Fi — outlining easy steps to protect a user's private information and minimize the potential risks of using a public connection.
5. Password Security
While it's true that passwords are now becoming obsolete due to the emergence of fingerprint scanners and facial recognition, we can't dismiss the vital importance of password security in your company's security system. Even if it is only used as a secondary method for access, simple passwords can still leave your system vulnerable to hackers and cybercriminals. If these unauthorized individuals gain access to your system, they may be able to do more than just exploit information; they may also install harmful software and damage all your organization has worked so hard to achieve.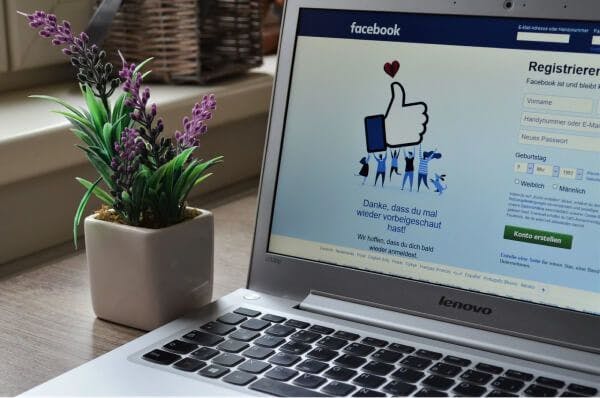 If you want to keep your accounts and data to stay as private and secure as possible, your employees should know how to create strong passwords. It is also important that they understand the risks of reusing or rotating words and numbers, or using the most common combinations just to avoid forgetting their passwords. 
Raise awareness on password network security through Delta Net's engaging online training course on Setting a Secure Password, which provides a step-step process on choosing strong passwords and assessing your current password protection level. MOOC List also offers a course on Digital Identities, discussing the most possible attacks against passwords, as well as effective methods for password storage. This course offers a free certificate upon completion, which you can add to credentials and share to your colleagues. 
6. Mobile Security
Without any doubt, the relentless advancement of smartphones has improved the abilities of employees to work or learn on the go, eliminating all the hassles of using their heavy laptops or wide tablets. However, this flexibility also comes with a cost. Mobile phones make it quicker to access information, but they also make it easier for cybercriminals and unauthorized individual to deceive users and install malicious software without their knowledge. This poses a major issue if their devices are connected to the corporate network. From leaked corporate documents to client email and mobile contacts, it could put the entire company at a huge risk.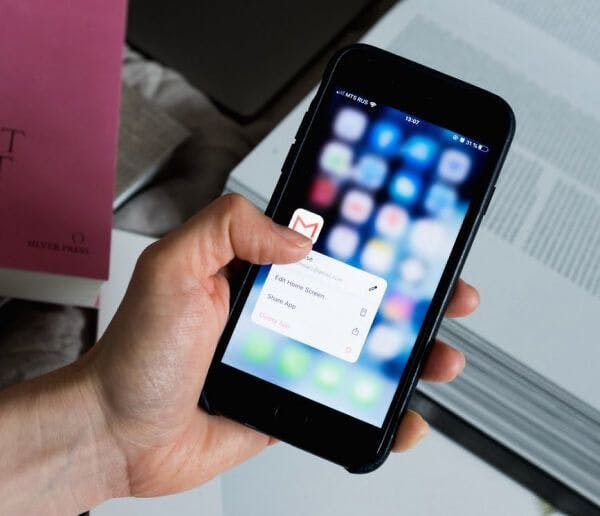 In addition to investing in device security systems, it's also important to guide your employees on the vital importance of mobile security and how it can keep their sensitive data protected while supporting their critical work function. Stanford's online course on Mobile Security can help provide them with an in-depth overview of the information-security features and limitations of mobile systems, as well as the top risks and vulnerabilities in iOS and Android Applications. You can also enroll your employees in the Mobile Security Training program prepared by TONEX to help them further understand the weaknesses and threats of mobile network security, and the tools they can use to combat mobile cyber-crime. 
7. Payment Security
Now more than ever, contactless transactions and online payments continue to broaden. Unfortunately, these advanced payment methods have also increased the cases of online fraud and thefts. And as a business owner, it is your ultimate responsibility to ensure that the accounts of your customers remain safe and secure from these vulnerabilities — this is where the concept of payment information-security comes into play. 
Payment security usually involves a set of rules, regulations, protocols, and processes to protect your consumer's privacy and data. If your employees are directly involved in accepting and transacting online payments, then it goes without saying that they should have an adequate understanding of this security awareness training topic. 
You can roll out EdApp's microlearning course on Payment Security to teach them how to spot suspicious behaviors, scamming, and skimming, and handle them as they come. You can also use it to discuss how to use Square, Apple Pay, Google Pay, and contactless payments in point of sale (POS), which is perfect if your team is only beginning to shift to online payment. This course is completely free of charge and can be deployed right away to your employees.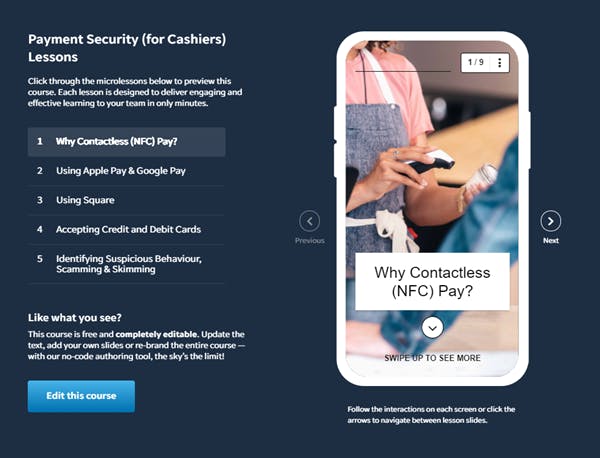 8. Physical Security
Your information-security awareness training topics shouldn't be limited to securing your company's computer systems or equipment. It is equally important that your employees know how to identify, prevent, and handle physical cyber-crimes, such as tailgating, impersonation, or shoulder surfing. After all, no network security software or firewalls in the world can help you if your attacker has gained access to your storage room and physical infrastructure system.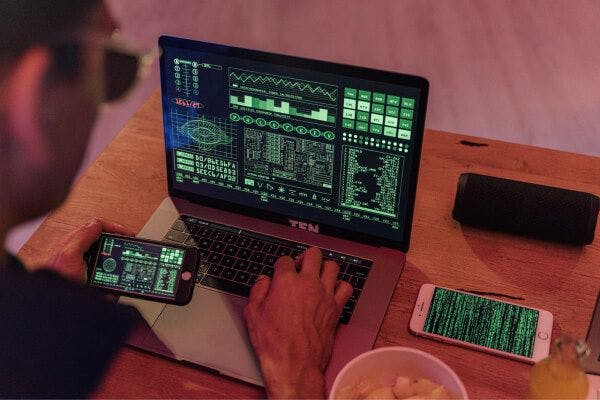 To minimize the potential of physical security attacks, your employees should know about the risks of letting in visitors, leaving their documents or computers unattended, or ignoring malfunctioning doors and locks. You can also enroll them in Henley-Putnam's online training, Physical Security and Risk Assessment, which can help them gain comprehensive knowledge about various security awareness training topics. This includes building, perimeter, and workplace security, planning and designing of building security, the difference between safety and security, and so much more. 
9. Social Engineering
Social engineering is a broad concept relating to the use of social interaction to manipulate people into sharing their confidential information. Usually, attackers use impersonation such as your bank account agent or even a coworker. They get in touch with people via email, call, text message, or sometimes even physical encounter, and their success in deceiving is largely determined by whether the target victim chooses to trust them or not. Surprisingly, this cyber-crime is far more popular than hacking. This is primarily because it is much easier to play on a human's vulnerability on emotions and inclination to trust than it is to guess a password or directly attack a system.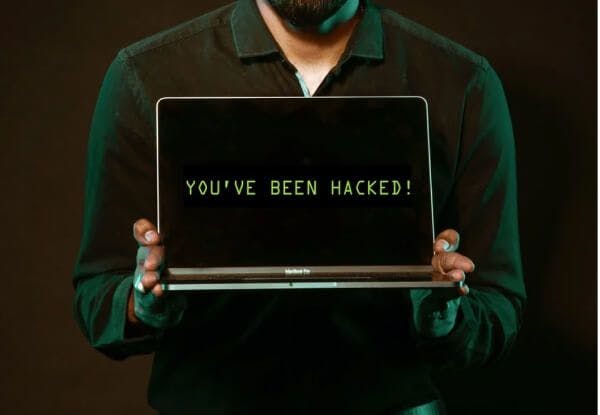 Among the most important security awareness training topics to discuss among your employees are the most common social engineering techniques they need to be completely conscious of. Make sure to give them ideas on what a social engineering attack looks like and provide them tips to prevent successful attacks.
If you're short on resources, you can use this article "What is Social Engineering" by business security provider Webroot as a guide. Here, you'll find in-depth information about social engineering, including common samples of this kind of cyber attack, and how your team can protect not only the company's sensitive information but also their personal data. EdApp's free authoring tool can help you put together this content into a series of interactive bite-sized modules and deploy them to your employees without any hassle. Free and very much easy to use, you can build this security awareness training lesson in just minutes or hours rather than days or weeks.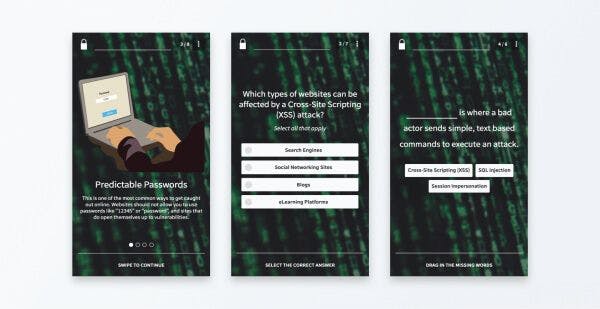 10. Cyber security incident response
Even if you have the most advanced information-security system, it's close to impossible to guarantee 100% security safety. With this in mind, it is integral that you have a strong incident response plan set in place. Make sure that your employees know how to identify and investigate a potential security threat, and immediately respond to them to minimize its damage and ensure a quick recovery.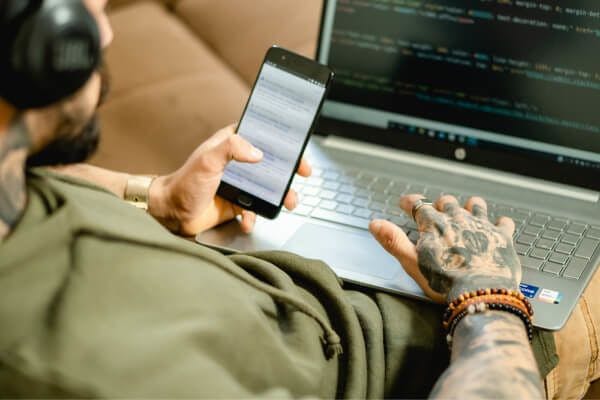 Ideally, you can hold refresher training sessions at least once or twice a year to help your employees remember your company's incident response plan. You can also use EdApp's online quiz creator, Rapid Refresh, to create and distribute periodical quizzes to your employees, ensuring that your company's incident response strategy and processes are embedded in their long-term memory. There's no technical expertise needed. Just complete their spreadsheet template, and let the tool deploy your quizzes at intervals determined by you.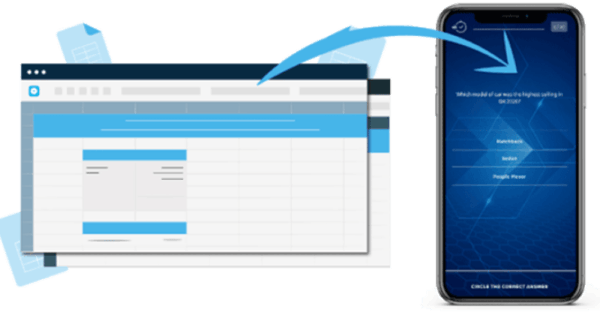 You may also be interested in: