Every business needs a strong sales force to boost the visibility and sales of the product they offer. In today's competitive market, success largely depends on the knowledge, expertise, and experience with customer relations of the sales representatives. If leads are captured but deals aren't getting closed, it might be the right time to implement a sales enablement program. 
What is sales enablement?
Various sources propose different definitions but in principle, sales enablement is equipping your salesforce with knowledge, materials, tools, and resources to refer to while discussing the deal with the lead. With the appropriate knowledge, your sales reps are more likely to convert prospects and close more deals quickly and efficiently. In other words, it's focused on improving the skillset and proficiency of the sales team to ensure the success of the marketing and sales strategies. Sales enablement strategy involves continuous learning and training of the salesforce and used to be crucial mainly for large businesses with big sales teams, offering complex services, products, or solutions. Now, with the ever-increasing pace of the market, sales reps in companies spanning from small to global, are required not only to know their product well but to be well-versed in the competing offers present on the market. Top-notch customer care is also a must hence the agreement among experts, that sales enablement is essentially buyer-oriented.
The benefits of sales enablement
Buying today is thought to be much more complex than before. Gartner's survey from 2017 suggests, that 77% of buyers in the B2B market claimed, that buying has become increasingly difficult with more than ever stakeholders involved in the process and particularization of the buying process. More actors than ever are involved in every stage of the buying process, starting from the identification of the problem, through solution exploration to supplier selection, validation, and reaching consensus. Buying requires assistance, experts say. While facts and details of various products and solutions are usually readily available for potential customers online, it is the decision-making process that has become the tipping point for many teams. Here is where your sales reps step in. With the right product knowledge, market expertise, and soft skills, they can help customers make the right choice. With many similar solutions available on the market, it is the skills, expertise, and knowledge of your sales reps, that will make the difference and tip the scale in your favor.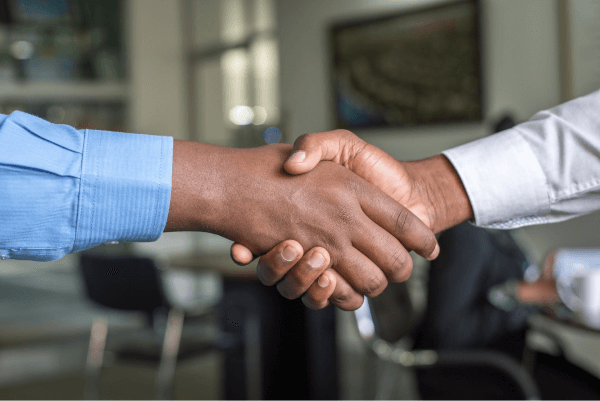 Experts say that sales enablement can bring excellent results in overall sales performance and should become important for more businesses. Moreover, a sales enablement strategy tailored to your team's needs and business goals may bring more than just a sales boost – it can also improve the employees' satisfaction and thus retention rates. On top of that, experts list such benefits as building a remarkable customer experience, increase in productivity, reduction in customer acquisition costs, creation of clear sales guidelines and practices, and improvement of the onboarding process. Qualified and competent employees are known to show higher levels of job satisfaction, perform better even at difficult tasks, work seamlessly with their team and make better independent decisions. 
Implementing sales enablement strategies
Implementing sales enablement requires an appropriate strategy. Experts name several benefits of providing a structure to this learning process. It provides an incremental approach that is based on building upon existing knowledge and skills. As such, it provides achievable goals and measurable outcomes of the process. Moreover, it ensures continuance and congruency of the learning experience thus promoting systematic learning. It also encourages good practices such as regular repetition, teamwork, peer learning, and support. Implementing the learning process in a structured and efficient way requires collaboration between marketing, sales, and learning and development departments, with SMEs' help to ensure its quality and accuracy. Coordination of such a team can be challenging – therefore taking things online might be the best solution.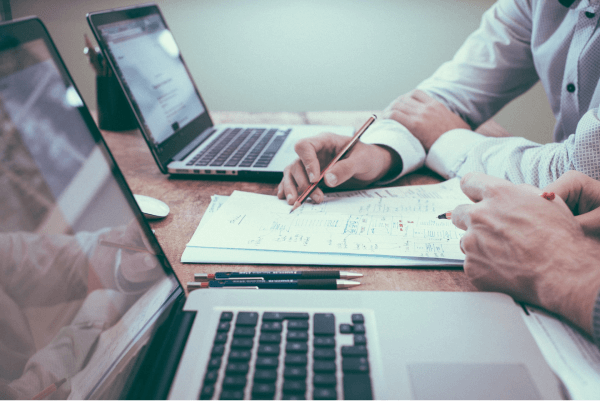 Sales enablement with online learning platforms
By implementing strategies of continuous education businesses may notice multi-faceted growth both on the inside and on the outside of the company. With online learning platforms, this process needn't be long, expensive, and tedious. With the help of modern technologies, reaching your business and personal management goals can prove easier than ever.
Online learning platforms and sales enablement apps, such as EdApp, provide comprehensive solutions to corporate training strategies. At EdApp, the learner's satisfaction and fulfillment are as important as it is to reach the course's learning objectives. To achieve it, it proposes an array of state-of-the-art tools and learning solutions. EdApp offers a library of hundreds of ready-made editable interactive courses from a range of industries and specializations, including sales enablement training tips, soft skills, negotiation, and impactful presentation skills. Its comprehensive authoring tool allows creating courses from scratch using beautiful customizable templates created in collaboration with Canva. A simple PowerPoint converter allows transforming old presentations into interactive courses.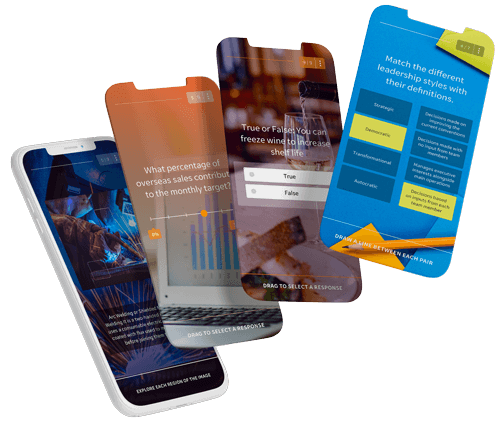 EdApp also uses the latest technologies to make online learning available to anyone, anywhere. Learning materials created through its learning platform are available on mobile devices and can be reached at any point, from any place. Furthermore, we are keen to make learning fun – a range of latest online learning techniques make learning with EdApp easy and attractive. Gamification is a virtual game changer. Research shows that learning through problem-solving and microlearning, that is splitting up knowledge into small digestible chunks considerably accelerates the retention rates. EdApp is focused on visuals as it has been proven, that most learners remember visual data better than text. That paired with Spaced Repetition and Brain Boost tools, which encourage learners to revise new information, and learning with EdApp is bound for success.