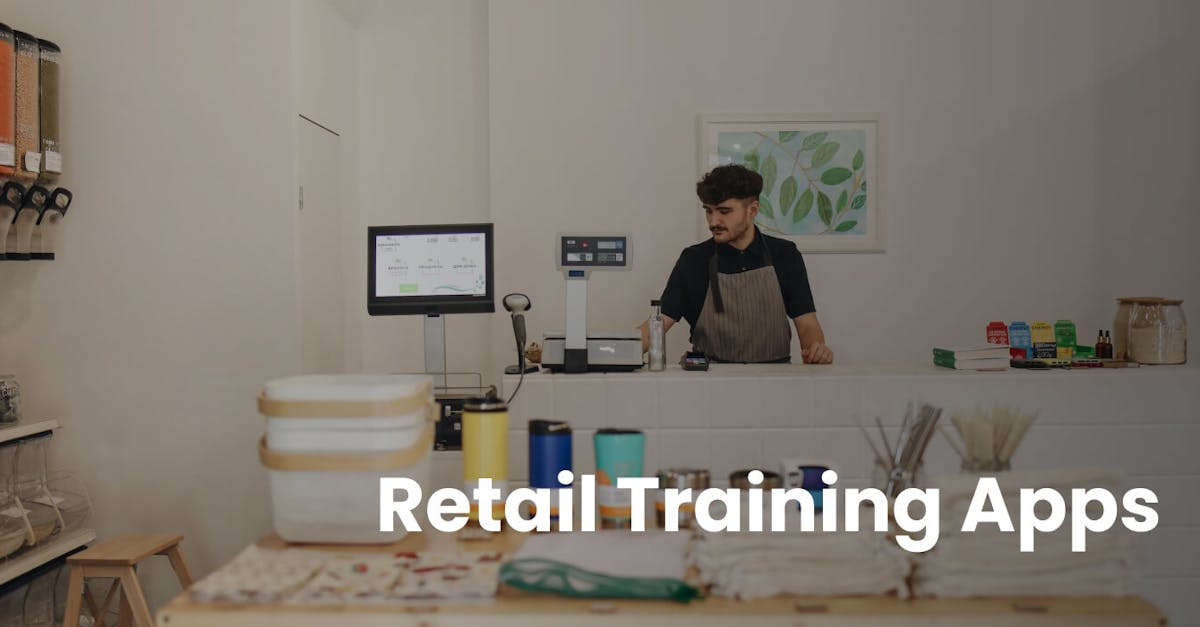 Retail teams are a group of busy bees. Since they juggle so many responsibilities at a daily pace, keeping up with their training can get a little tricky. This is where the retail training apps can help. In this post, we've handpicked the best retail training apps that can help train and upskill your retail team and refresh their knowledge anytime and anywhere that's convenient for them.
1. EdApp
EdApp is currently ranked as the best retail training app in the market today for good reason. From deploying ready-made courses to building one from scratch, this SCORM compliant retail training app has pretty much every tool and resource you'll need to train your team.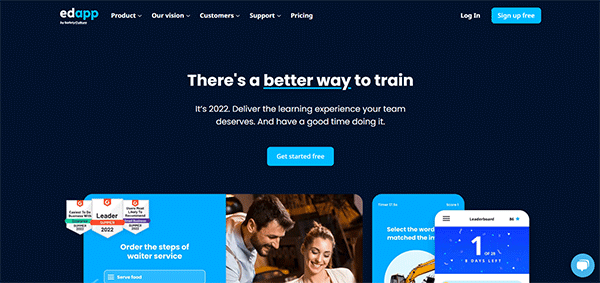 EdApp has over a thousand pre-made retail training programs that your team can take from their smartphones and desktops. Some courses will teach them the arts and science behind visual merchandising, strategies to create a positive customer experience, and also some ergonomic tips to prevent workplace injuries. There are also new manager training courses can help bridge the gap between new and seasoned employees in the workplace. Every retail online course that EdApp offers follows a microlearning model. To put it simply, lessons have been broken up into short and digestible chunks so learners can easily follow and digest the content.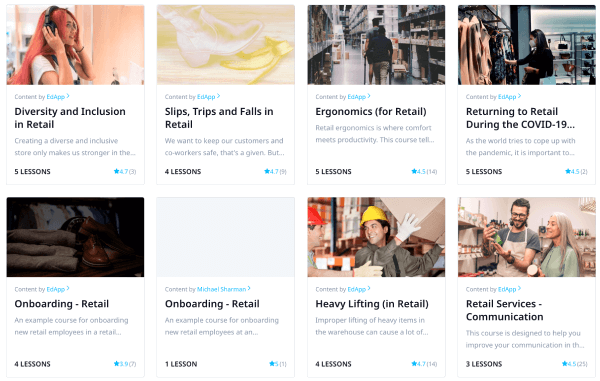 If there's a specific topic that you want to share with your team but is not covered in any of these courses, then you can edit them using its cloud-based course authoring tool. You can even create an entire retail course from scratch, but if you don't have a lot of time to spare, they have a great team of course designers who can handle the hard work for you.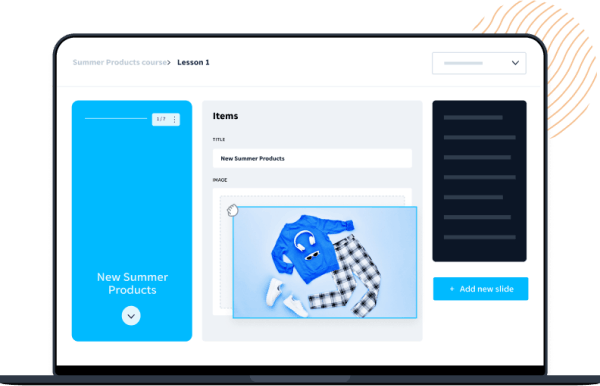 Maintain a high level of learner engagement and participation by using EdApp's gamification features. Some of these features include leaderboards, rewards, and game-based quiz templates. There's also a practical assessment tool to help you build a checklist-style form and assess your retail team's knowledge and skill level. Using the data gathered from these assessments, you can identify any knowledge gaps and develop relevant training courses.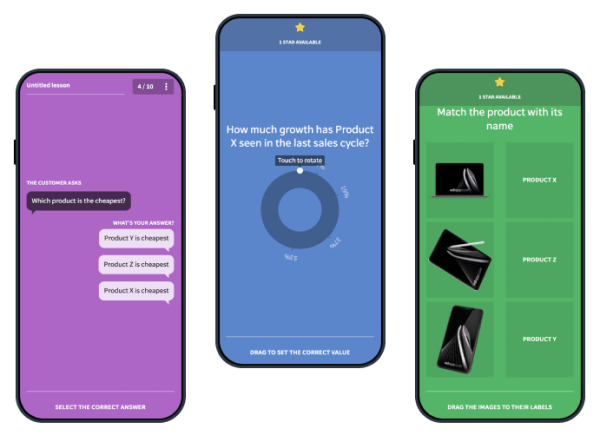 Cost: Free
Key features:
Ready-made retail training courses

Course authoring tool

Gamification features

Practical assessment tool
Train your retail teams with one of the best retail apps on the market! Join EdApp and sign up for free to get started. 
2. Connecteam
You may also want to explore Connecteam to speed up and simplify your retail training. This retail training app and LMS software features an easy-to-use course creation tool, which you can use to create your courses from the ground up. If you want to enhance the learning journey of your team, you can include additional learning materials in formats like PDF, image, and video.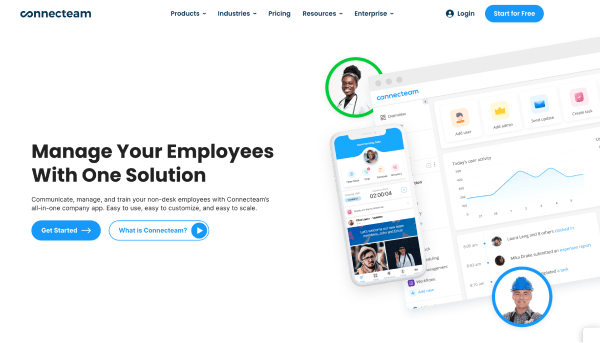 Connecteam has also made social learning easy and convenient for deskless workers, like your retail team. Embracing mobile-first technology, all retail courses and additional training materials that you publish on this platform are fully-searchable and easily accessible through smartphone devices. 
This retail training app has a free version, but only 10 people will have access to it. The admin permissions are also quite limited, so it's not exactly the best tool if you're thinking of collaborative training.
Cost: Free; paid plans also available
Key features:
Course creation tool

Mobile-first technology
3. Trakstar LMS
Trakstar LMS is a great place to create custom retail training courses, whether for onboarding, compliance training, or refresher training. What's great about its elearning authoring tools is that you can upload content in any format, from PDF to video clips. It's perfect if you already have these resources ready on hand. Within your courses, you can also add interactive quizzes to make sure that your team is learning and following the lessons effectively.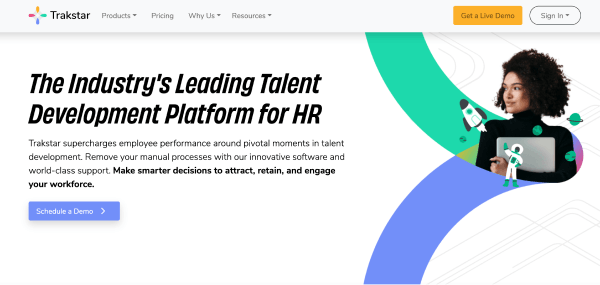 Trakstar LMS can be accessed via a computer or a mobile device running Android or iOS. The only catch is that this retail training app has neither a free version nor a free trial. You'll need to schedule a demo to see if its features work for you and your team. 
Cost: Available upon request
Key features:
Course creation tool

Interactive quizzes

Mobile accessibility
4. Axonify
Axonify can be used to get your new hires up to speed quickly, as well as retrain your seasoned teams and make sure they're current with the market news and trends. The standout feature of this retail training app is its retail essentials library and course management system, which is packed with hundreds of learning materials that can help your team deliver a consistent customer experience. Axonify can be used to offer new manager training courses, which can help your team deliver a consistent customer experience. These learning materials are accessible on virtually any device, from desktop to mobile phones.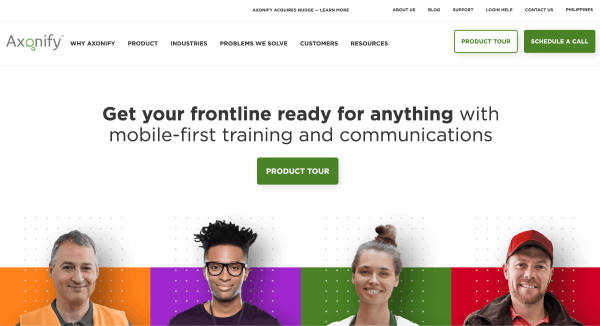 Course delivery has also been made easy with Axonify. Here, you can create learning paths for your retail workers, making sure that they won't miss any mandatory training. Any updates can be sent directly to your team through this retail training app – no email address is needed. 
Cost: Available upon request
Key features:
5. edX
If you've been around the elearning field for quite some time now, then chances are you've already stumbled upon edX. This training app has hundreds of high-quality courses made by top universities and industry experts. In their collection, you'll find a range of courses to improve employee skills for retail, like Retail Fundamentals, Omnichannel Strategy and Management, Consumer Behaviour, and more.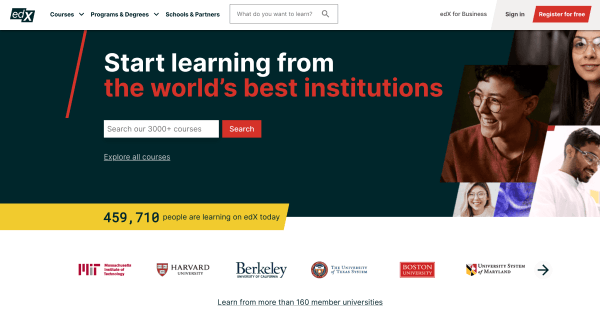 Pretty much all courses are delivered in video format, and most of them support languages apart from English. Upon taking these retail training courses, learners will receive an official certificate that they can add to their credentials.
While edX is undoubtedly one of the best learning platforms out there, it works better for learners looking to earn a degree in this field. It's also more ideal for individual learning rather than team training. 
Cost: Free; some courses require a small fee
Key features:
6. Skillpill 
Skillpill houses over 500 impactful courses, which your retail teams can easily access through their mobile phones, tablets, and PCs. But what's great about these courses is that they follow a microlearning approach, meaning, they are short and targeted. This makes learning more convenient and easier for your retail team.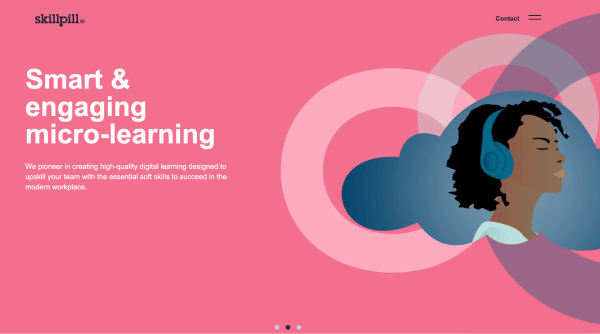 The courses are also designed with fun animated videos, games, and quizzes to ensure higher learning engagement and double the retention of your learners. There are social tools available as well if you want to use peer-to-peer learning to improve the success of your retail training.
Cost: Available upon request
Key features:
7. Kitaboo Insight
Kitaboo Insight is a great place to develop retail courses that your teams can simply access, use, and finish on their laptops, tablets, and mobile devices. Basically, any device on which they feel more at ease learning with. But what makes this retail training app an interesting option is its offline content accessibility. This allows learners to easily access their training anytime and anywhere, even when they're on the go and with no stable internet connection. 
This retail training app also integrates seamlessly with Google Classroom. If there's a specific process or X products that you'd like to discuss with your team in real-time, then you can just set up a meeting on the Kitaboo platform – no need to jump from one tool to another. 
Cost: Available upon request
Key features:
Training course creation

Offline content accessibility

Google Classroom integration
8. Kahoot!
Kahoot! is a popular training app commonly used by managers or trainers to turn training into something fun, competitive, and very engaging. 

Gamification is at the heart of this retail training app. Here, you can create retail-related fun games and quizzes and involve everyone on your team. Even your remote and deskless staff can participate since this training app is easily accessible through mobile devices. What's more, it also comes with a leaderboard feature. You can turn it on to identify those who are smashing their Kahoot tests and unleash the competitive spirit of your team. 
While Kahoot! is definitely a fun way to offer your training, some of these games run the risk of being more of a distraction to your team. As you create your Kahoots (games and quizzes), be sure to balance the right amount of fun elements with your training material. 
Cost: Starts at 19 USD per host per month
Key features:
Fun games and quizzes

Mobile accessibility

Leaderboard
9. Coursera 
Coursera is deemed as one of the most reliable providers of online learning courses today. This platform boasts over 5,000 helpful courses in different industries, retail included. Some of the retail courses they offer include Retail Marketing Strategy, Managing Human Capital in Retail, Fashion Retail Transformation, and more. These courses are self-paced and 100% online, so there's no pressure on your retail team to finish the lessons all at once.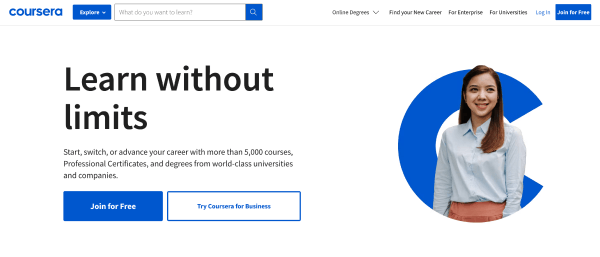 The best thing about this learning software is that it has a mobile app, allowing its users to learn and access their materials anytime and anywhere using their hand-held devices. 
Just a heads up that most Coursera courses are long, and they usually last for weeks. Most lessons last for more than an hour, too. It may be a little discouraging for learners with short attention spans. 
Cost: Free
Key features:
Online retail courses

Mobile app
10. Yarno
Whether you already have training content ready to be published or are looking for materials to deploy right away to your retail team, Yarno has you covered. This retail training app is proud of its content creation and content-management capabilities, allowing you to build courses without breaking a sweat. These courses follow a microlearning approach to make sure that learning will come easy and convenient for your retail teams.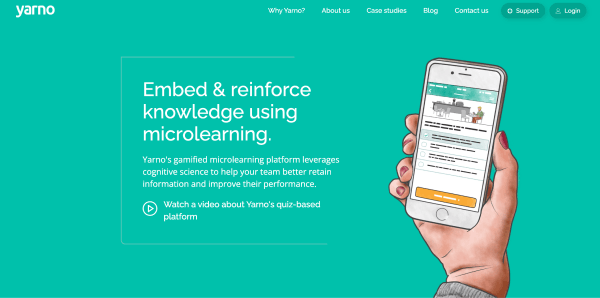 Yarno is also known for its Embed Campaigns, a strategy that uses the power of spaced repetition to improve memory and retention. In action, a set of quiz questions will be delivered to your learner's devices daily and at a fixed schedule. 
The only disadvantage of this retail training app is that some of its users are still dissatisfied with the visual customization. It poses a problem if you're seeking to give your team fun and personalized learning experiences. 
Cost: Available upon request
Key features:
Content creation

Microlearning strategy

Embed Campaigns