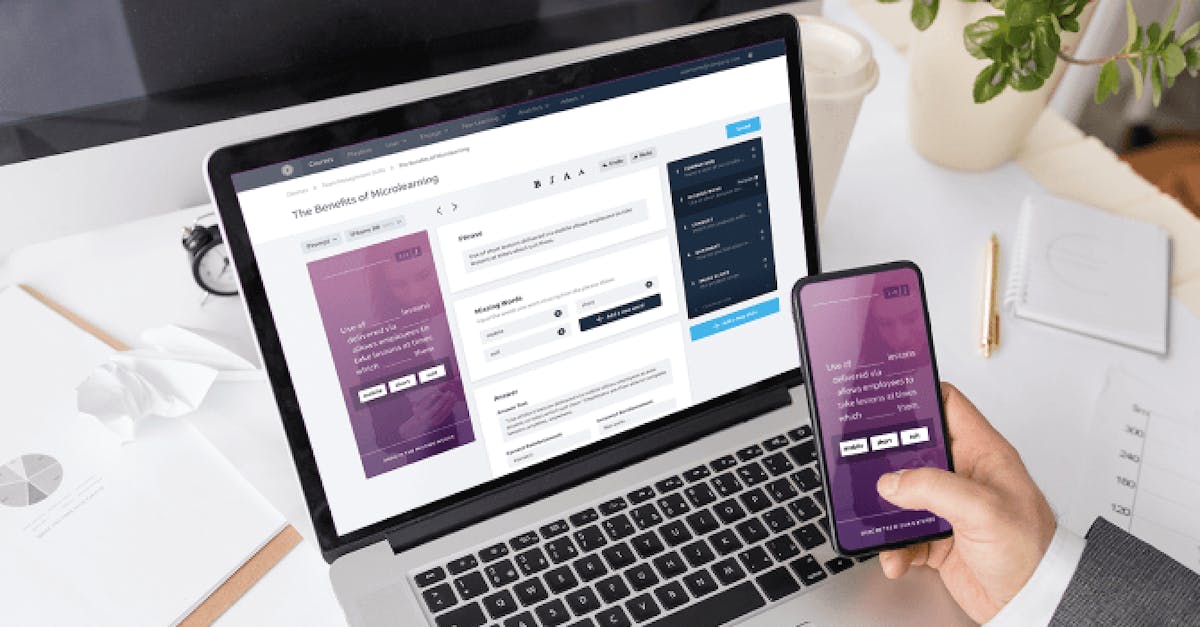 The short answer is that rapid eLearning authoring is as its name describes: quick creation. And if we apply it to education or training, it would be quick creation of course material. To understand it more fully, though, we have to go back a ways…
Rapid eLearning 10 years ago
I was still creating lesson plans for my English language learners with paper and pencil. Material was mostly presented physically via coursebook or photocopied work pages. If I took my students to the computer room, it was to access online material such as a YouTube video, a TED talk, or to have them play online, Adobe Flash, language games which someone else had created. Students used the computer to prepare PowerPoint presentations or Word documents.
There was little interactivity.
As you can imagine, preparing language tasks took hours…and the results were relatively boring! If I wanted to prepare a multiple-choice work page, for example, I typed it into Microsoft Word, and then photocopied. Students then circled the correct answer. While this did the trick, it was not very engaging.
For "fun and motivational" activities, we needed to use a variety of project-based learning tasks (PBL). While they were highly engaging and students loved them, not everything is best taught or practised in this way. Still, the basic prep [the basic language learning, practice, drilling] was quite dull.
While there were some rapid authoring tools available, they were generally used by software developers and not known by the general public, at least not to any of the teachers I knew or any of the "teaching material" courses I attended.
Mobile phone & Rapid eLearning explosion
As the mobile phone climbed towards #1 digital device status, educational/training companies realized that learning could come off the page and even off the computer. It could now be transferred to a hand-held device for anywhere, any time mobile learning. 
To be effective, though, the nature of the activities had to change. For one thing, mobile screens were (and still are) much smaller than those of computers. For another, people who were becoming used to texting were looking for faster, more interactive tasks that involved clicking and swiping. The development of interactive, online learning is what we now call eLearning, and rapid authoring is how these eLearning courses are created.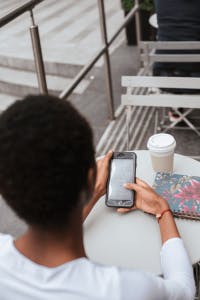 Rapid eLearning Today
Most educators or trainers are not software people. So, they don't know any programming languages. As a result, they would not be able to create interactive course activities. They would need to hire an eLearning developer to do it for them. Average time for such development? Roughly 14 weeks. By then, given the rapid pace of some informational change, the courses could be out-of-date before they were even finished.
Yet, what would happen if educational companies could create "fill in and use" interactive templates and make them available to anyone? In other words, the educators or trainers just choose a template, fill in the content [like filling in a form], click SAVE, and the software behind the scenes does the rest.
The next step was identifying activity types that educators like to use…and even developing some new ones. We're speaking about templates such as:
Visually interesting ways to display course content

Tasks which practice spelling and sentence structure

A wide range of multiple-choice options

Number-based activities such as ratios and percentages

Building relationships like matching, sequencing, and selecting in order
Start Creating Rapid Elearning Today with EdApp.
No credit card required.
How does it work
Let's look at a concrete example.
This is a "relationships" template. Basically, it asks learners to make correct pairs between the items in the left-hand column and those in the right-hand one. 
On a word level, matching could be between pictures and words, words and definitions, or words in one language and their translations in another. 
On a higher level, pairing could be between cities and their top-rated tourist destinations, body parts and their characteristics, or customer questions and the relevant responses, just to name a few.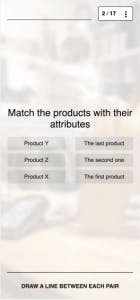 Advantages of rapid eLearning
As we mentioned, the huge benefit is time. Educators and trainers can create tasks in minutes, rather than hours. They can complete courses in hours or days, not weeks. Need a few new training modules? If you know the material you want to use, and you have a few hours, you'll have the course you need before the end of the day.
Yet, there are other important advantages, too.
Engagement and motivation
Rapid eLearning tasks are fun to do as they involve clicking and swiping. In fact, many of them feel more like a game than like learning.
They look that way also. The preset templates make your activities look professional in an eye-catching way, using great colors and aesthetic graphic design. Your tasks always appear inviting.
In addition, they are available on demand. Got 5 minutes waiting in line somewhere? Catch up on your employee training by doing an eLearning activity.
As a result, learners tend to be more engaged in their learning and more highly motivated to complete their courses. 
Development cost
Most people will be able to use rapid authoring tools quickly, and the rest within a relatively short time. This means course development can be done in-house with the people you already employ, no need to pay a developer. The cost of the rapid authoring tool, if any, will be far less than any outsourcing costs.
eLearning development tools
There are many different digital learning tools and elearning software available today that instructional designers can use for the development and implementation of eLearning programs, from the simplest to complex systems supported by large databases.
Individual learning technology tools can be specialized and used only for individual tasks (for content preparation, assessment, etc.) that come into play in eLearning, or they are integrated systems with the ability to perform a large number of diverse tasks.
By digital education tools, we mean LMS and authoring tools. LMS are digital tools that offer elearning solutions for the preparation and presentation of online material, various communication systems, testing, assessment of participants' knowledge, monitoring of participants in the learning process, and their progress and eLearning program management, all in one package in some standard formats.
Years ago, it was necessary to know how to program to create e-learning programs. Now, however, there are more and more tools that can be learned by those who are not computer experts. Such tools enable the rapid content development of eLearning programs. There are tools available on the market that allow complete preparation of material in lessons and its conversion into a web version, which can then be placed in the LMS. Some tools allow you to add elements or functions of eLearning, such as interactions, quizzes, and tracking the progress of participants. Such tools enable the rapid preparation of content for e-learning, but this requires caution and careful use of technological possibilities in the design of the program, as there is a risk that the final product will look more like an online presentation of certain content rather than e-education.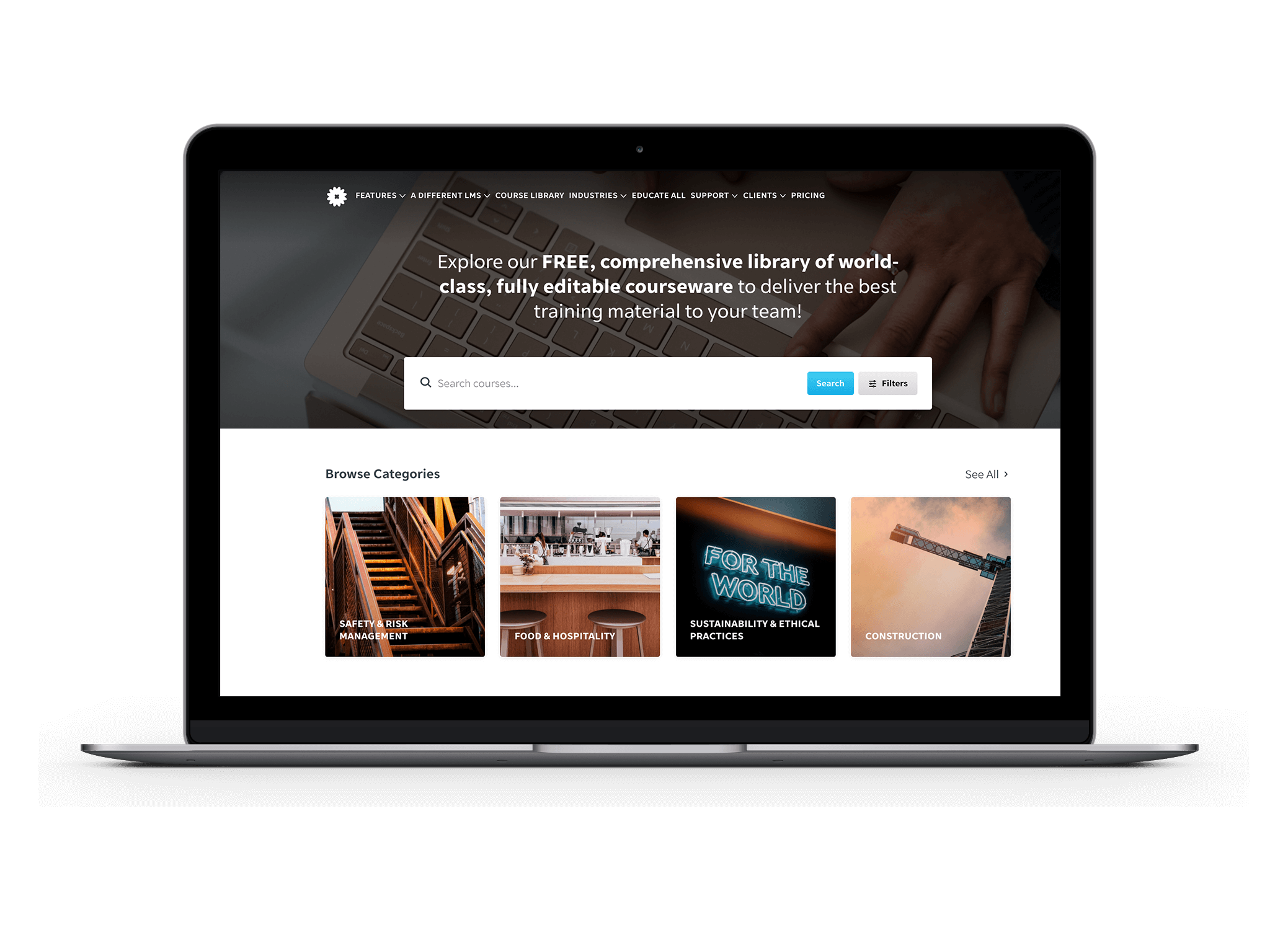 Rapid eLearning development tools are divided into:
Desktop tools – tools of this type are installed on our computer and are generally more complex to use than the previously mentioned tools and allow us more control over the interactivity and style of the content.

Online tools – As the name suggests, tools of this type are hosted online, which are usually accessed via the Internet via a web browser. These tools can be very easy to use, and because they are online, they behave better when managing files, updating and storing all learning content. They are also good at work processes and allow professionals to review and comment on learning content at the time of creation. They are especially useful for larger and dispersed groups of people involved in the design and creation of content.

Tools as format converters – Above all, this type of tool allows us to convert various formats into the desired formats. It certainly happens to us that we have an image, video, document, or some other object in such a format that we cannot include this object in the desired content, play it in the selected translator or publish it in the appropriate format. Format converters will come in handy, for example, if we have a lot of content and learning material already written and created with PowerPoint. In this case, it is best to choose one of the authoring tools that allow the conversion of the PPT format (PowerPoint). Many authoring tools allow you to publish content in many different formats. However, if you intend to include learning content in the LMS system, you need to be careful and make sure that the tool allows content to be published in formats supported by the SCORM standard, as we will want to follow their activities when providing content to employees or students.

Auxiliary tools – They can be used in the case when the author's tool does not allow a certain function, or only the basic form of the function is included within the tool, which the author needs when creating content, then the author uses a suitable auxiliary tool to create an object included within the learning content.
EdApp is a free and very easy to use LMS software that provides support for learning and teaching through small interactive modules (microlearning lessons) and gamification. The learning content can be directly integrated into pre-designed templates that come in different styles. Thus, every lesson you create is dynamic, interesting, and ensures that learning stays fun.
If, on the other hand, you are interested in something else, you can find a handful of ready-made courseware on this platform. Just choose from the existing editable course library, and you are ready to start learning!
By using EdApp's authoring features you build custom elearning, simplify the learning process, rationalize the resources and time, and concretize the goals or learning outcomes.
Development process
When developing rapid eLearning content it is obvious that we cannot use the same methods and ways of design as in classical education. The medium for knowledge transfer is different, the technology is different, so the advantages and disadvantages of e-learning are different from the classroom. We should certainly strive to take advantage and highlight the advantages and try to avoid the disadvantages, if possible.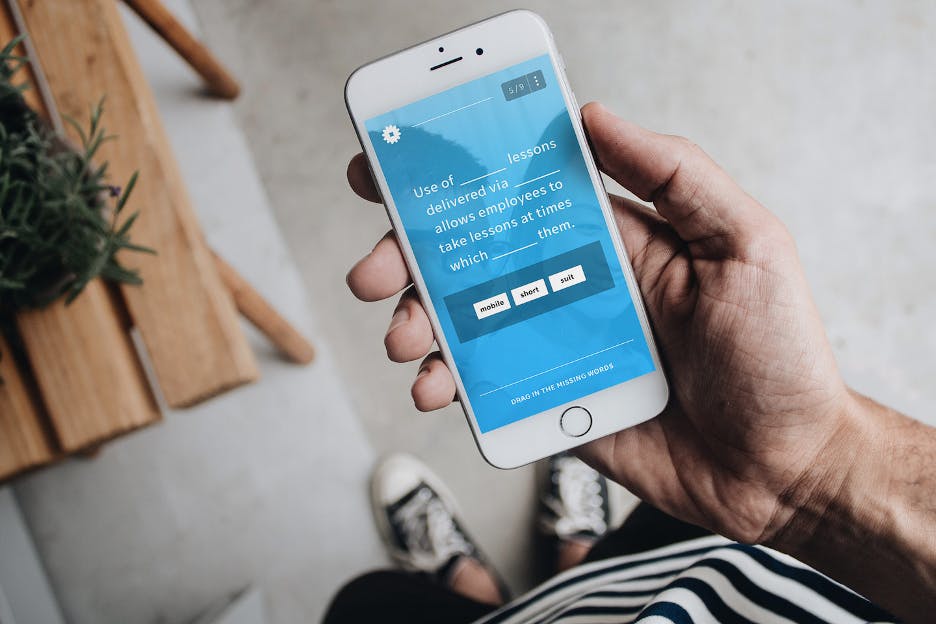 Is there an easy way to prepare rapid eLearning materials? Cameras today are cheap and nothing easier than recording a good lecture. An existing presentation, textbook, or script can be quickly and easily converted to an online format and uploaded to the Internet using common tools.
That, however, is exactly what we should not do. Placing a textbook on the Internet does not mean that we have received an online course. Just as a good lecturer in the classroom does not read, so a book on the Internet cannot replace it. An online book is just that – a book in electronic form. Developing rapid e-learning with the use of technology requires knowledge of design adapted to the specifics of the media and an understanding of the way people learn independently. The rapid eLearning design is a process that encompasses several teaching aspects. On the one hand, it describes the process of preparation for teaching, on the other hand, it forms an organized collection of scientific principles on how people learn, and lastly, it brings best practices on how to develop successful learning material.
There are different models of rapid eLearning design, of which the most famous and most used is the so-called ADDIE (Analysis, Design, Develop, Implement).
This model describes the stages of a typical development project and the activities that need to be done during each phase.
Thus, during the analysis phase, we need to identify what needs to be done and for whom, in the design phase we announce the content and design how we will present it and what it will look like, during the development phase we use tools to create what we have designed, and in the evaluation phase, we compare what is what needed to be done.
It is also important to emphasize that the development of e-learning content is a job that requires multiple activities – preparing of material, designing ways the material will be presented, authoring of course elements, and much more.
Good instructional design lies on four foundations: objectives, content, instructional strategies, and evaluation. For learning to be successful, at the beginning it is most important to determine the main goal and all the other goals that arise from it. The material constitutes content that must be accurate, precise, relevant, and applicable. However, we can present this content in different ways – by telling it, showing it, giving the participants to try something on their own, coming to it through discussion …
The process is not significantly different from the traditional teaching preparation process, but it is certainly necessary to be aware of all the steps, anticipate possible situations, and design well and choose ways of presentation that will highlight the benefits of online learning. If we succeed in that, we are close to achieving the goal, which is quality, interesting, and effective education.
This being said it is obvious that the first thing you need in creating great eLearning is a great tool or set of tools. A great course cannot be developed unless you use the right tools.
Ready to begin your "career" as a rapid eLearning author of educational or training materials?
For more information about the EdApp free authoring tool, click here.
Curious to check out an EdApp microlesson? Click here to take a course on the fundamentals of negotiation.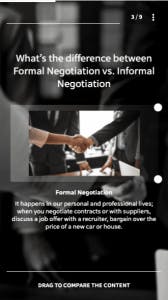 This course (and every course in our editable content library) is completely free for you to take as many times as you like.