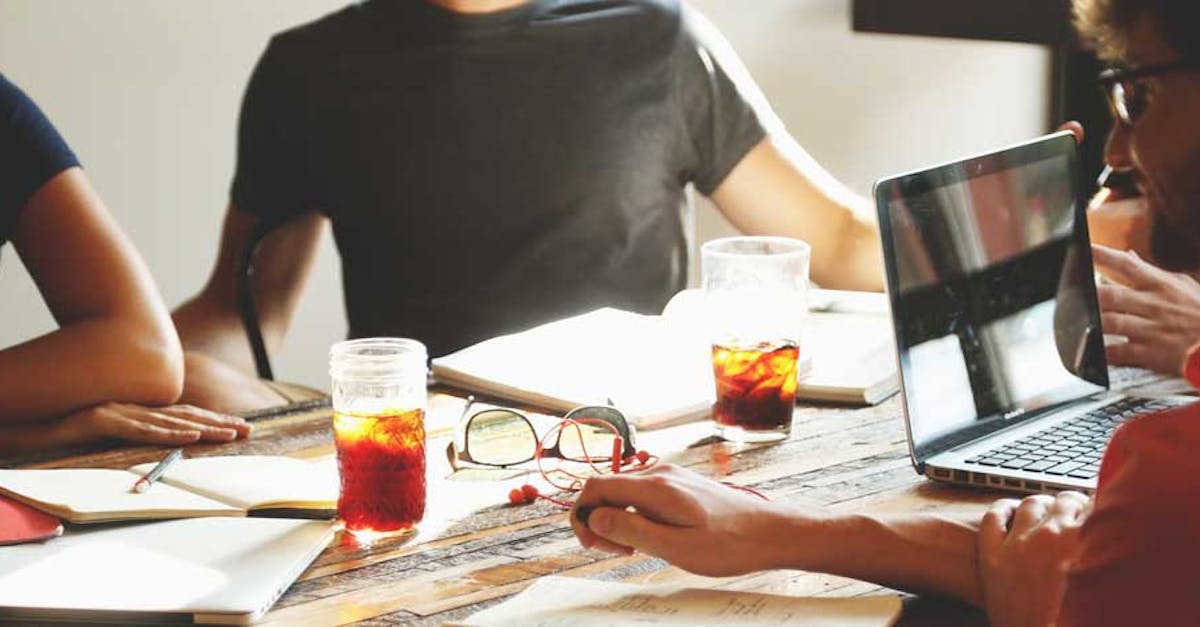 Ed App's rapid authoring tool is the fastest and most simple-to-use platform for developing learning-and-development content for your team. In 2018, it's more important than ever to get information to your employees as quickly as possible. Here are 5 ways Ed's rapid authoring can save you time and effort.
Rapid Authoring
The average length of time it takes to create a traditional eLearning course is 14 weeks per course. In 2018, the world is moving faster than ever, with new knowledge arriving faster than most traditional eLearning tools can provide. Lessons from these platforms can therefore be out of date before they're even in learners' hands.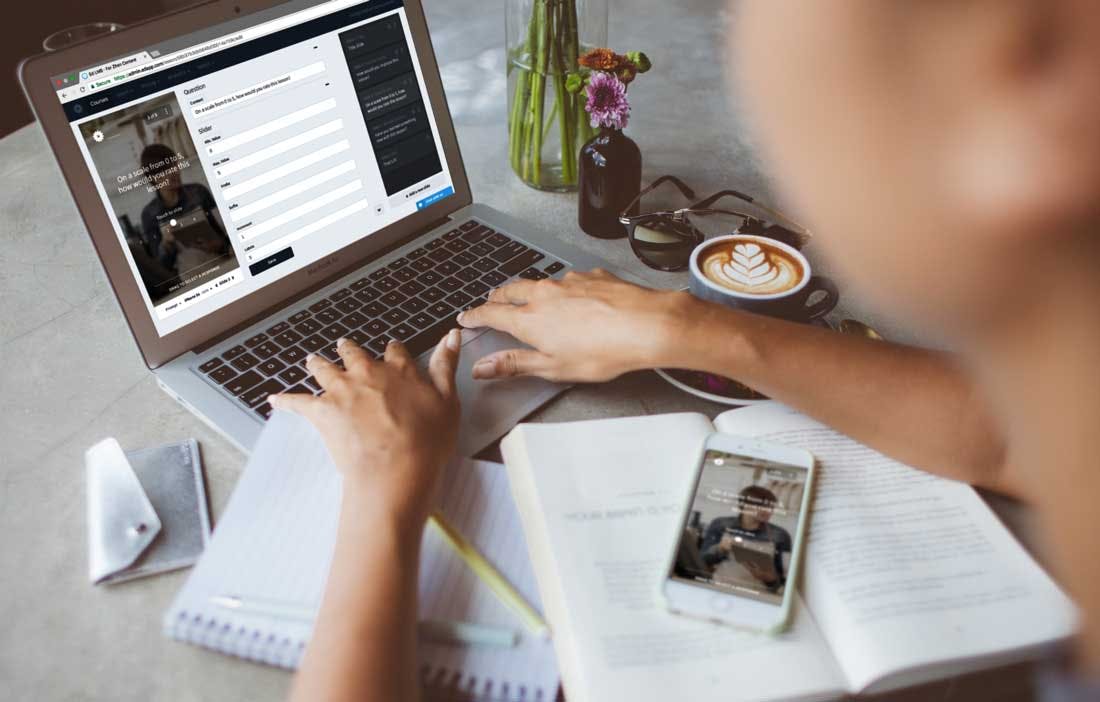 Ed's rapid authoring tool makes it faster to author lessons and action changes. With simple and intuitive interactions, you can re-order, delete or change a slide in a flash. Better yet, you can see changes immediately within the lesson preview window.
No Expertise Required for Rapid Authoring
Ed's rapid authoring tool is simple and easy to learn. Better yet, you can focus on great content and learning objectives, leaving the coding, distribution and design to us.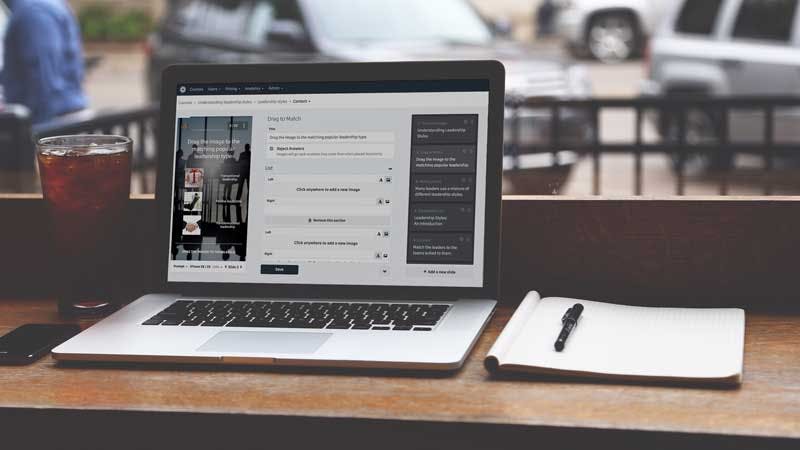 Our template library boasts over 50 easy to configure slides that you can insert easily into your lessons – including games, interactive content templates, and engaging reinforcement activities.
Huge Variety of Templates with your rapid authoring tool
There's no fear of learners becoming bored or disengaged with your content, with Ed's 50+ template options letting you add variety and fun to your lessons. You can even explore our huge template library to see what's available right now.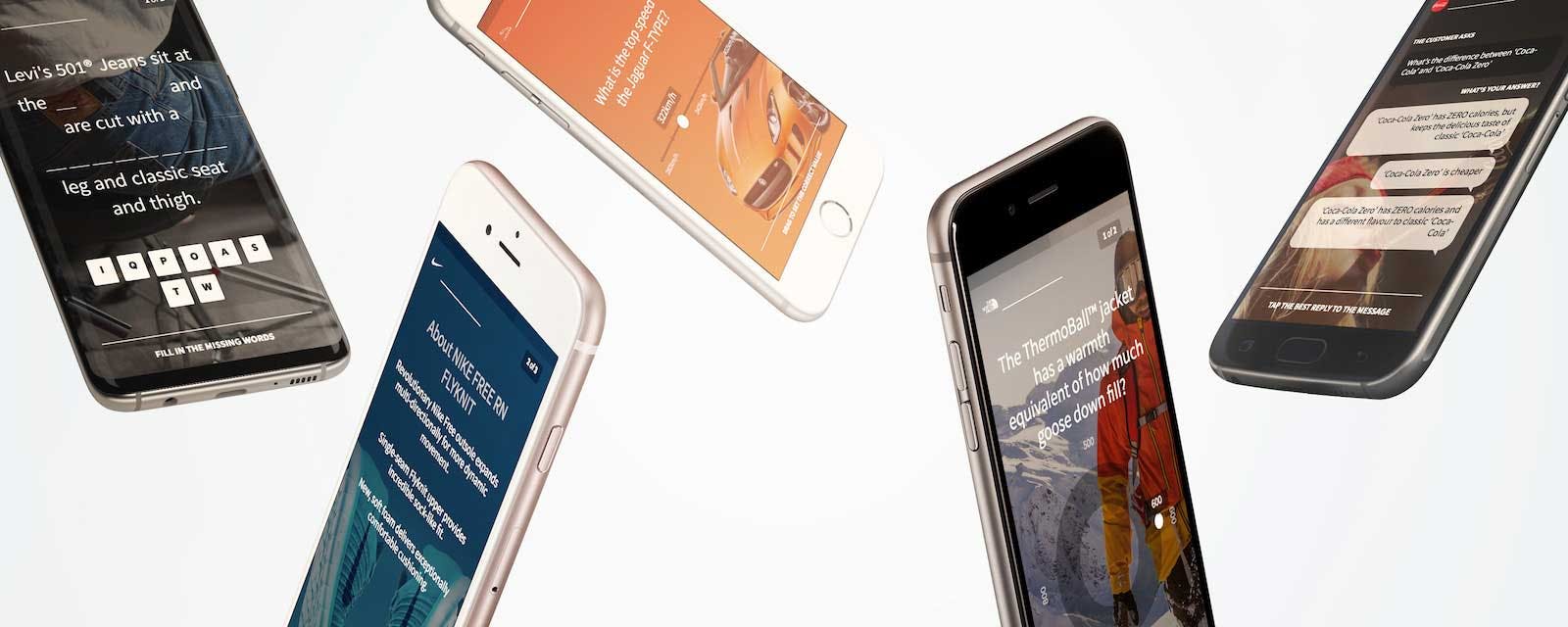 The template library sorts itself into learning objectives, saving you time that could be better spent focusing on learner engagement, SME requirements, and rapid content development.
All templates are easily configurable, and instantly visible in the live preview window. As soon as a change is made in the authoring tool, interact with it in the preview window and see what your learners will see. The best part? We add new templates all the time, so you'll always be able to add variety to your lessons.
Rapid Authoring & Responsive Design
Whichever platform your learners access their lessons on, you can rest assured that they will be presented with beautifully-designed lessons and with a layout that adapts to the type of device being used.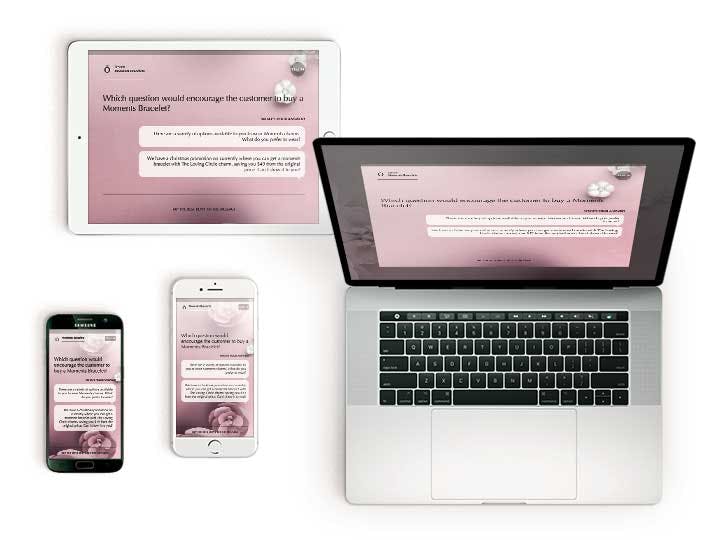 You can preview how each device displays your lesson by using the device switcher below the Rapid Authoring Tool live preview window.
EdApp has joined forces with Canva, teaming up to revolutionise the world of graphic design. The integration will enable users to design beautiful media content without being a graphic design wiz, adding just that little bit extra to the learning process. If you're unfamiliar with Canva, the program allows users to create graphics, presentations, posters, animations, and just about every kind of visual content.
Start in seconds with our rapid authoring tool
The authoring tool requires absolutely no additional software beyond a web browser. Sign up in seconds, and author your first lesson today. Then, simply and easily preview your lesson using our native iPhone or Android app.
Have you heard about our unlimited evaluation period? You can try our authoring tool out for free for as long as you like, and even share lessons with up to 20 people. When you're ready to expand, our pricing plans give you flexibility, no matter how big or small your business is.
Don't you think it's time you started using Ed's rapid authoring tool for your business? If you've still got questions, get in touch at enquiries@edapp.com. You can also try EdApp's Mobile LMS and course authoring software for free by signing up here.
Related Posts:
Mobile LMS
Microlearning
Curated course examples