Everyone in your organization, whether in a technical or non-technical position, has to have continuous professional development to succeed. Professional development allows your learners to get better results and bring more growth to your organization. That's why professional development is important. If you're seeking professional development topics, here're some suggestions:
Professional Development Topics # 1 - Business Ethics
Establishing the company's ethics and code of conduct is critical to success since it'll help your employees realize how your organization operates and its path to growth. This will eliminate any confusion, resulting in an overall conflict-free work atmosphere. This can also increase employee productivity and keep them enthusiastic about working for your organization.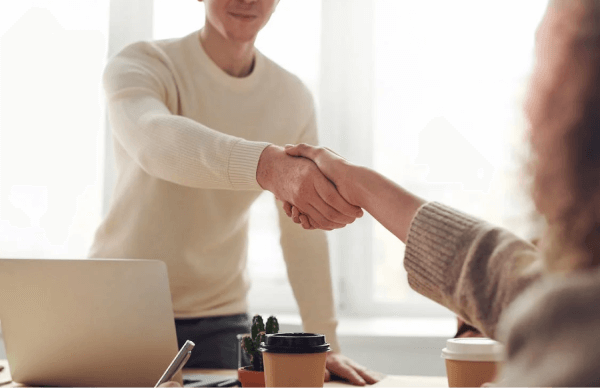 Incorporating corporate ethics as professional development topics for employees is a wise investment for the future. There may be moments when they find themselves in an ethical problem, and knowing what represents appropriate behavior may greatly improve their decision-making.
If you're looking for someone to create professional development workshop ideas, EdApp can do that for you. EdApp crafts training and development programs unlike any other. They increase overall learner engagement and knowledge retention with the help of their advanced L&D features. All you have to do to get one created for you is send over your training requirements and let them do the rest for you.
Professional Development Topics # 2 - Technology Solutions
Businesses nowadays use technology solutions to streamline operations in numerous sectors such as HR (human resources), PR (public relations), sales, finance, and others. If your learners don't keep up with the latest tech, this can leave your organization vulnerable to your competition and lose growth opportunities.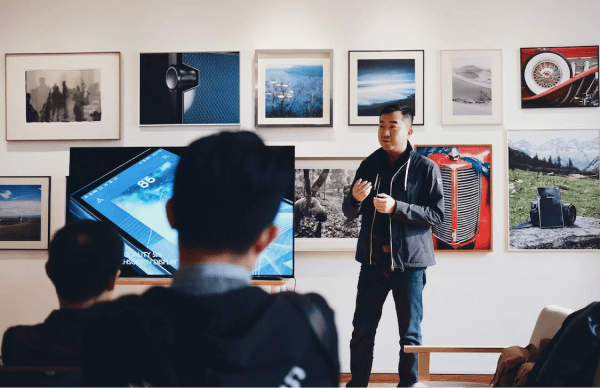 That's why adding this professional development topic should be at the top of your list. This will not only make them more efficient at work but also save more time and energy spent on particular tasks.
Professional Development Topics # 3 - Communication Skills
Communication skills are an important professional skill that everyone should learn to work better with their coworkers. Being able to communicate effectively requires being able to convey what they want promptly so that no time is wasted explaining the information ineffectively.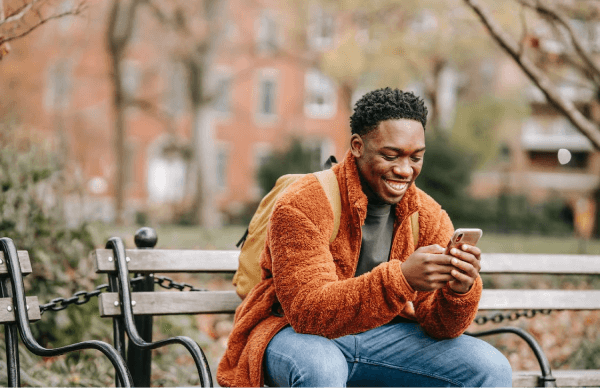 Communication is more than just talking; it's also about learning how to actively listen to your coworkers to establish productive dialogues. This reduces misunderstandings and confrontations, resulting in a healthier workplace for everyone.
Professional Development Topics # 4 - Collaboration and Teamwork
Excellent teams should be able to urge their co-workers to collaborate and work peacefully to achieve better success. But, as appealing as it may sound, cultivating a culture of cooperation and teamwork is easier said than done. This is because it can be tricky to have people from different backgrounds collaborate and work together. 
It's critical that you address this professional development topic while planning your training.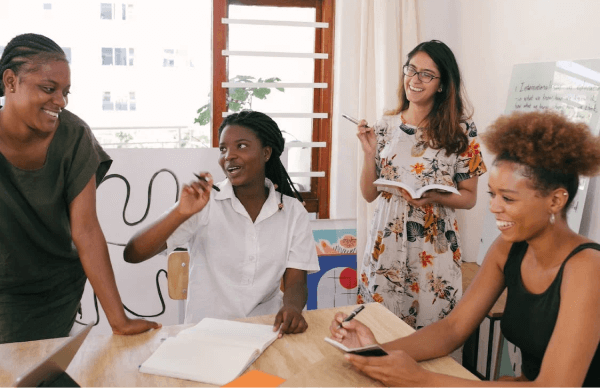 Give your teams the skills and resources they need to effectively communicate with their teammates and boost the success of their collaboration. Help them through the process of making decisions and distributing responsibilities that will help everyone work and cooperate more effectively. Most importantly, offer some pointers on how to create trust and rapport with everyone to encourage stronger team dynamics.
Professional Development Topics # 5 - Managing Effective Meetings
Meetings are an important aspect of company communications because they allow employees to share feedback and discuss objectives, ideas, issues, and other business-related topics. If your teams know how to manage one effectively, they can be a very effective approach to develop cooperation, fulfill goals, and boost overall productivity in the workplace.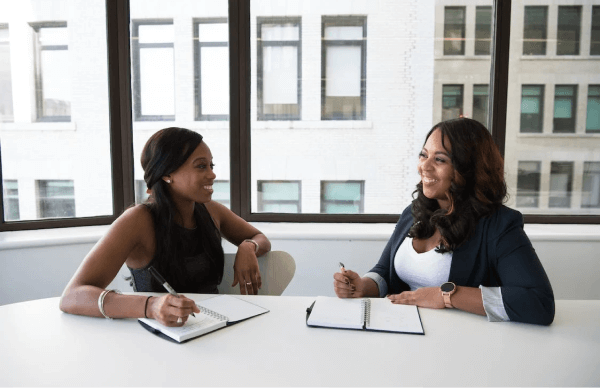 Managers will learn how to decide whether a meeting is essential, develop a good agenda and timetable, consider each team member's skills, and conclude with a set of action items. They'll also pick up a few pointers on how to keep their team motivated and involved without losing sight of the meeting's goals.
Professional Development Topics # 6 - Project Planning
Project management can be difficult to handle. If not well planned, the organization can encounter delays, unkept promises, budget overruns, or disgruntled clients. To reduce these risks, you need to be able to give your managers great project management training.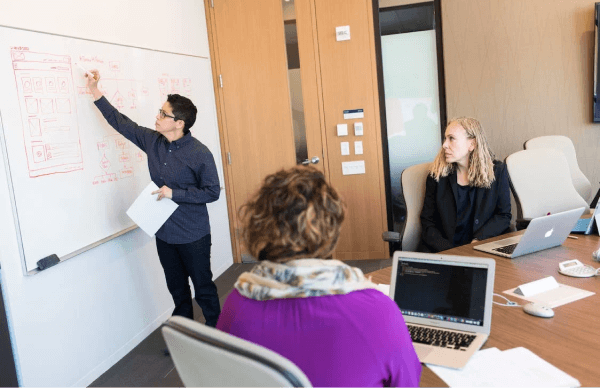 This way, they'll be able to align goals, set appropriate timeframes, and simplify procedures. They'll also be able to identify potential issue areas and explain each team member's duties and responsibilities. This professional development topic is also critical for minimizing unnecessary actions that might drain valuable resources like time and money.
Professional Development Topics # 7 - Time Management
Time management is another critical professional development topic that training managers should emphasize. 
Leaders, whether you like it or not, generally have too many responsibilities. You can encourage them to work smarter, not harder, by introducing this training subject. This will help them in improving their management skills so that they can generate more sustainable and high-quality work in less time for maximum effectiveness. After all, overworking is not and should never be considered an acceptable work norm.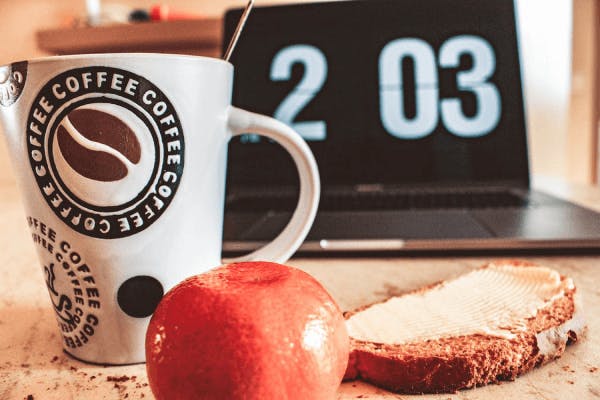 Remember that outstanding leaders who know how to manage their time efficiently, both personally and professionally, are more likely to make better judgments, perform consistently, and have a favorable impact on their team members.
Professional Development Topics # 8 - Stress Management
Fatigue and stress have become increasingly common. And, unfortunately, accepted conditions, especially in fast-paced industries with tight deadlines and higher customer demands. This is true even in industries that require long hours of service. If not addressed promptly, they can affect cognitive and physiological functioning, leading to lifelong impairment and long-term mental problems such as anxiety and depression.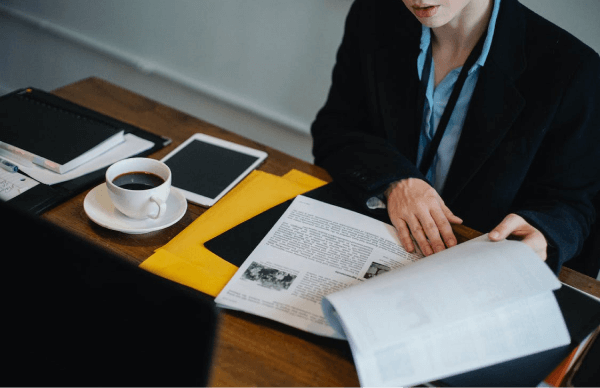 Aside from reducing stress by limiting their workload, teaching them this professional development topic can help them develop appropriate coping strategies and relaxation practices.
Professional Development Topics # 9 - Critical Thinking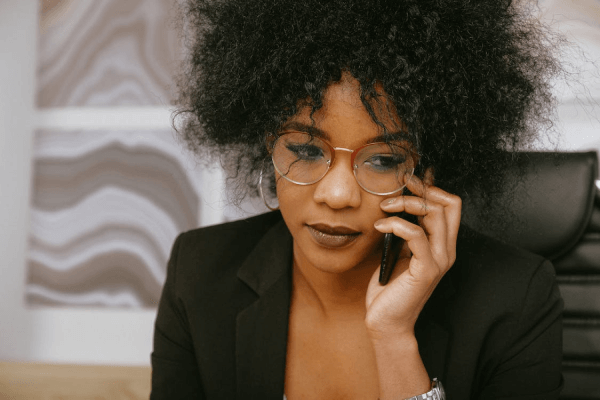 Critical thinking helps your team approach problems logically and deliberately. They'll learn how to identify answers by looking at the larger picture, relying on facts, and pushing ideas until they get to the heart of the problem with this professional development topic. Rather than making assumptions, they'll find the ideal ideas and solutions to work and organizational challenges.
Professional Development Topics # 10 - Active Listening
Active listening is a professional development topic that allows your employees to pay complete attention to a customer without interrupting them. They'll be able to successfully hear and grasp their client's worries and needs if they practice this skill.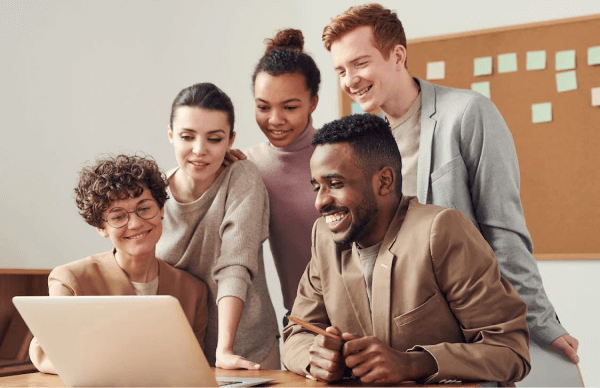 Individuals who want support or have concerns need to feel validated about their problems, which is why an industry such as customer service must encourage active listening. This promotes customer happiness, resulting in a deeper sense of trust and connection.
EdApp is a mobile learning management system designed for today's digital habits, delivering more engaging and effective micro-learning directly to learners anytime and anywhere.
Sign up for this professional development training tool today.