Thanks to product knowledge training tools, keeping everyone aligned and up-to-date on your product/service improvements or expansions won't have to be such a tedious task. These tools have user-friendly features for easy course creation for you and cool features for fun learning experiences for your team. Explore our highly-recommended product knowledge training tools below. 
Product Knowledge Training Tool #1 – EdApp
EdApp is a learning management system that offers product knowledge training tools, giving you less to no hassle with the content creation process and content management. It also gives your team a fun and effective learning experience—all at no cost. With its SCORM-compliant creator tool, you can simply choose among its 80+ templates for interactive learning, input straightforward information, add design flair using Canva integration, and voila, you already have a product training course that's ready to be shared.
Additionally, it offers ready-made courses like leadership, marketing, diversity and inclusion, and equity training courses, among many others, which you can personalize and share with your team. EdApp's lessons are designed to be short, so they'll be easy to understand and quick to finish. What this means for you is that even if your product or service is constantly expanding or improving, you'll still be able to create and share timely product training with your team to keep them updated.
And here's where EdApp outshines all the other tools on this list. With EdApp's Briefcase feature, you can attach additional learning materials, resources, and documents of any format. So, when your team takes your product training course, they'll be able to download additional files and refer back to them in case they need extra details or technical information. This way of delivering files ensures that your team already has a good grasp of your content compared to when you're just directly sharing overwhelming files without training them first.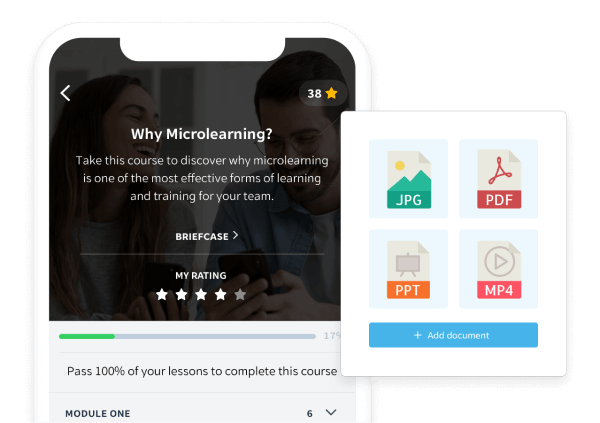 In product knowledge training, it can be easy to feel lost or confused with all the new updates. EdApp makes sure that your team fully remembers all the important details they need to know. This is made possible with the Brain Boost feature, which enables you to automatically create a refresher quiz for each learner—all done in just three clicks! In practice, if you have a course about your new products, then Brain Boost will test your team on how well they remember or understand key details from it. It's completely personalized, so how often each learner receives a quiz varies. If they keep getting wrong answers, Brain Boost quizzes are automatically given more frequently. But as they get more right, they'll receive them less frequently. 
And if all that doesn't convince you enough, then maybe Mizuno, one of EdApp's retail clients, will. Mizuno's products are constantly expanding and updating every six months, so they have to ensure that their global teams' product knowledge is always up-to-date. Through EdApp, they were able to create product training courses for both internal teams and even external retail partners in just a couple of days.
Key features:
Authoring tool

Interactive templates

Microlearning

Briefcase

Spaced repetition
Cost: Free
Try EdApp at no cost and easily create a product or service course using EdApp's product knowledge training tools.
Product Knowledge Training Tool #2 – HelpJuice
HelpJuice is a knowledge base software offering you easy authoring and flexible formatting options, making it ideal as your product knowledge training tool. To create product knowledge training materials, you can simply choose a theme for your articles, then drag and drop or copy-paste your files into the platform. You can even publish multiple versions of your content. What's even more interesting is that you can quickly search for information using its instant search feature. While it's a good platform for instant access to information, the downside here would be the lack of engagement and interaction with the learning content. 
Key features:
Drag and drop content authoring tool 

Publishing multiple versions of articles

Instant Google-like search
Cost: Starts at $120 USD
Product Knowledge Training Tool #3 – My Learning Hub
With My Learning Hub, you can easily create mobile-responsive product training courses that your team can easily access. Whether you need to build diversity and inclusion, crisis management, sales management, or equity training courses, this tool can definitely lend a hand.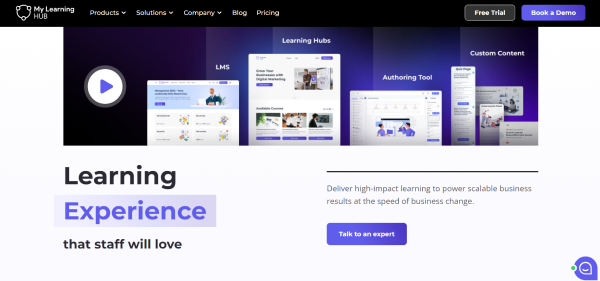 Here, you have a user-friendly elearning authoring tool offering various themes that you can apply to your product knowledge training courses. This way, you won't have to think of a design from scratch. To reinforce information and simulate two conversations, you can also use videos or audio as interactive answers to knowledge-check questions. Making learning fun is also possible as you can gamify your training, allowing your team to earn points as they finish their courses and rank on the leaderboards. 
Key features:
Course builder

Interactive answers

Gamification
Cost: Starts at $8 USD/user monthly
Product Knowledge Training Tool #4 – Ruzuku
You don't need to have expert design experience to create amazing product training courses with Ruzuku. With this product knowledge training tool, you have a clean and simple user interface for course creation. It also gives you flexibility in the types of content you want to include, such as PDFs, Word files, Microsoft PowerPoint, videos, and many more. You can even host video courses or run webinars while presenting slides with ease to introduce your new product or service features or improvements to your team. Apart from its course creation tools, Ruzuku's health feature also allows you to track employee learning progress like completion rates, common queries, or comments about your lessons.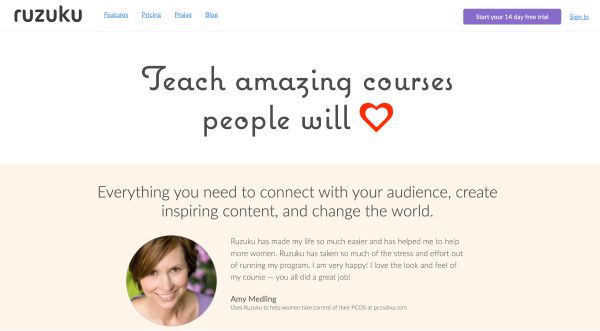 Key features:
Course authoring

Self-paced content sharing

Detailed reporting
Cost: $4 to $11 USD monthly
Product Knowledge Training Tool  #5 – Whatfix
Whatfix got you covered with relevant product knowledge training tools if you need to create product training materials for your team that are easily understandable. With no coding knowledge or experience, you can smoothly create training materials using its smart content creation tool. To personalize content according to an employee's role related to your product or service, you can use its condition-based walk-throughs to highlight new processes or features while keeping the information relevant to their role. You'll also have access to this platform's behavioral analytics, so you can get insights into the knowledge gaps among your team and then adjust your training program accordingly.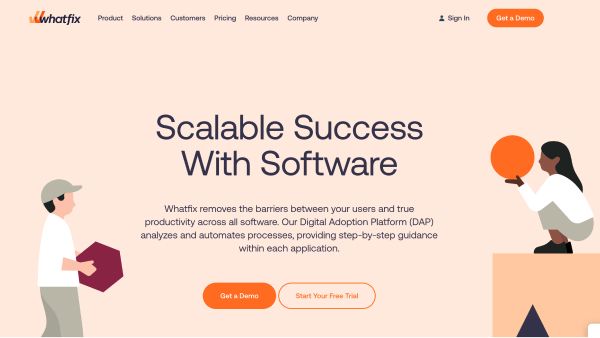 Key features: 
No code authoring tool

Condition-based walkthroughs

Behavioral analytics
Cost: Available upon request
Product Knowledge Training Tool #6 – Appcues
Another product knowledge training tool to look out for is Appcues, which is designed to give you ease in creating courses, especially product tours. In its content builder, you can choose from its beautiful templates to introduce your new products through training. Or, if you already have existing resources, simply drag and drop content onto the platform, then publish it instantly. You don't need any coding expertise for elearning development. But, if you want to add more specific spice to your courses, then you have the option to add custom CSS if necessary.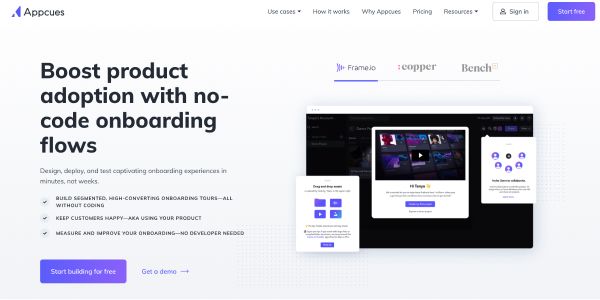 Key features:
Content builder

Ready-made templates 

Custom CSS
Cost: $249 USD monthly
Product Knowledge Training Tool #7 – Chameleon Creator
Chameleon Creator is your go-to product knowledge training tool for creating fully-responsive learning content. With its WYSIWYG editor tool, you can create a course and preview it at the same time on the same screen, so you're able to instantly check the look of your content. You can also make use of text, videos, animations, and so many other elements to make your content more engaging. Not only that, its intuitive user interface gives you lots of dynamic interactions to choose from. You can even customize them further by using different color themes to match your branding. The courses you create in this mlearning training portal are completely mobile, so your team can access them on their mobile devices at any time of the day.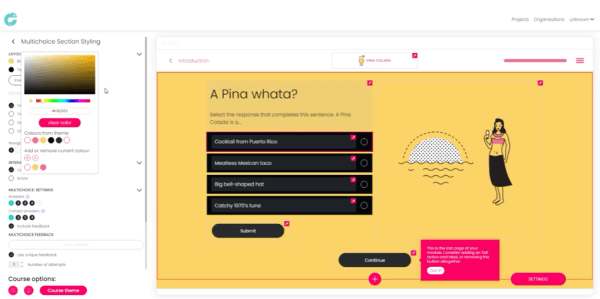 Key features:
Simple and intuitive UI

Editor tool

Mobile learning 
Cost: Starts at $75 USD monthly
Product Knowledge Training Tool #8 – Bloomfire
If you need centralized knowledge for your team, especially with product or service updates, then you can rely on Bloomfire. Here, you can create newsletters and personalized content feeds, as well as use the Q&A feature to keep everyone updated on new information about your product or service expansions, changes, improvements, and many more. With its AI-powered deep search feature, quick and accurate information is also at your team's fingertips. There's no need to take dreadful minutes looking for one tiny piece of information! Unlike EdApp, there's a lack of engagement and opportunities to collaborate to ensure that information really sticks with your team.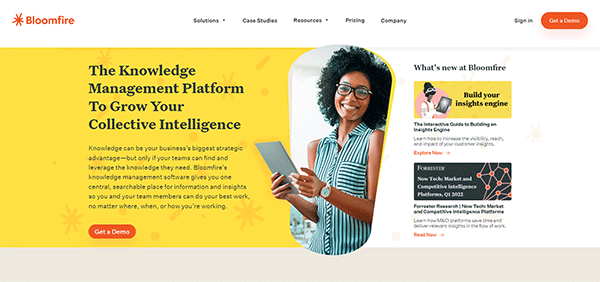 Key features:
Q&A features

Personalized content feeds

Newsletters

AI-powered deep search
Cost: Starts at $25 USD monthly
Product Knowledge Training Tool #9 – Composica
Also worth mentioning in this list is Composica , which gives you limitless freedom in building your own product knowledge training materials. What sets this platform apart from the others is that you have no restrictive forms or course templates here. Let your imagination and creativity run wild—feel free to edit, style, or customize any element in your content using its responsive authoring tools. You can also make learning more fun by adding interactive interactions like multiple choice, matching, drag-and-drop, and much more.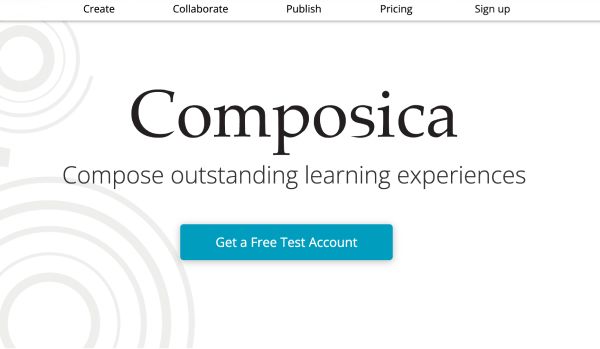 Key features:
Course authoring

Unrestricted editing

Interactivity
Cost: Starts at $99 USD monthly
Product Knowledge Training Tool #10 – isEazy
With isEazy, you can make and personalize product knowledge training materials for your team. Its authoring tool offers a wide array of slide templates and course layouts, so you can quickly get started on your product knowledge training design. You can even further personalize visual elements and translate courses here. You also don't need to work alone when creating a course, thanks to its collaboration tool, which enables simultaneous editing within a single course. To improve your team's memory, you can deliver quizzes to reinforce important details and assess their knowledge gaps.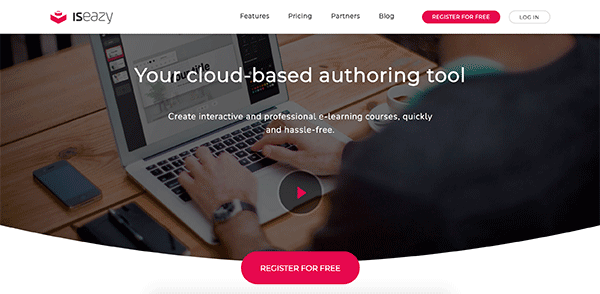 Key features:
Slide templates

Collaborative tool

Course translation

Quizzes
Cost: Free basic plan, $69 USD pro plan, and $200 USD business plan