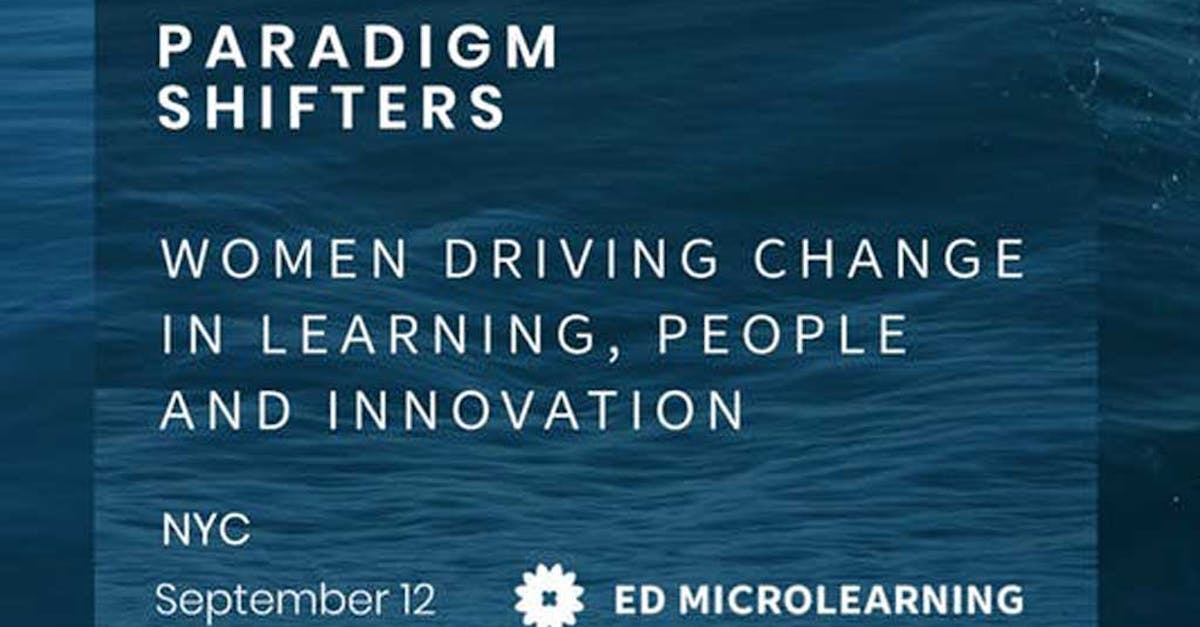 Paradigm Shifters is a conversation with some of the most exciting leaders in learning and development, performance mangement, people opps and innovation. Aimed at recognizing the vast number of women occupying roles in these areas, we have brought together women at all stages of their career, from both public and private sector, to share their experiences, insights, and engage in an open dialogue about trends, challenges and innovations that are influencing them as they shape their organizations.
An undercurrent of this conversation will be around the power of learning and people operations to instigate behavior change, particularly as it relates to diversity, access and inclusion. Panelists include women from Johnson and Johnson, UNICEF's Innovation Fund, Slack and Microsoft, among others. A full list of panelists will be announced September 1st.
Space is limited, please RSVP early to ensure we can accomodate your attendance.
CLICK HERE TO REGISTER
DATE AND TIME
Wed, September 12, 2018
6:00 PM – 9:00 PM EDT
Add to Calendar
LOCATION
Ed Microlearning Headquarters
434 Broadway
New York, NY 10007
United States
View Map
We look forward to seeing you!
Curated course examples