Onboarding gamification tool #2 - GroveHR
Another standout onboarding software on this list is GroveHR. It comes with a wide selection of useful features that can help you automate your employee management processes and make onboarding easier.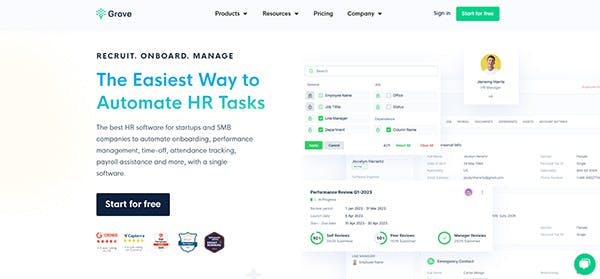 One of these features is its onboarding checklist. This can help your new team members keep track of important tasks and training that they need to complete in their first few weeks in your company. 
Compared to other LMS gamification tools, this platform also encourages social interaction and collaboration through its company social feed and peer recognition tools. During their onboarding, new hires can use these features to engage with their co-workers, ask questions, and get updates. 
Cost: Free, Paid plans start at 3 USD per month
Key features:
Onboarding checklist

Company social feed

Peer recognition
Onboarding gamification tool #3 - Seppo
Seppo is a game-changer for organizations that are looking to level up their onboarding process. You can take advantage of this cutting-edge gamification platform to make sure your new team members have fun while completing their onboarding tasks and training programs.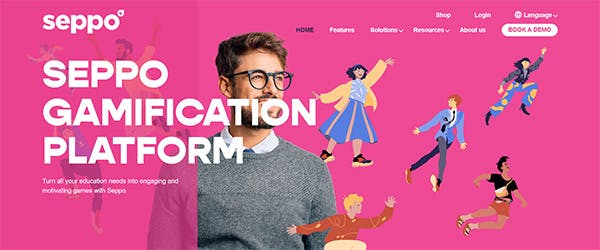 Use its comprehensive library of onboarding game templates to build gameboard-style games. These can be tweaked and used for pre-onboarding, work environment onboarding, and even role-specific training. 
If you don't have time to create a game from scratch, Seppo's got you covered with its ready-made games. All you need to do is choose one that suits your onboarding needs and send it out to your team members! 
Cost: Contact for pricing
Key features:
Onboarding gamification tool #4 - Connecteam
If you're searching for an effective way to onboard and engage your team using just one tool, look no further than Connecteam. With its user-friendly mobile app, your employees can dive into onboarding courses and check their own onboarding progress, all with just a few taps.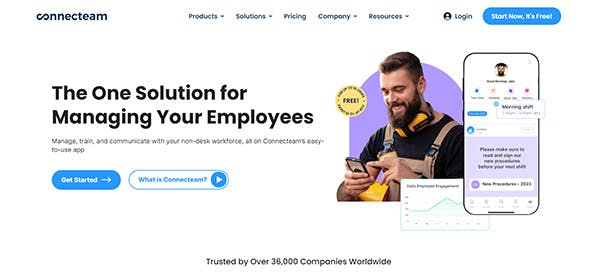 The platform also offers built-in rewards and recognition features that let you put the spotlight on top performers and make sure they feel appreciated. You can customize badges for any milestone and share acknowledgments one-on-one or with the whole team. 
With Connecteam, you can cook up tailor-made online quizzes for all sorts of onboarding programs that you might have. This is a great way to track your team members' learning retention levels and boost engagement. 
Cost: Free, Paid plans start at 12 USD per month
Key features:
Mobile learning

Recognition and rewards

Online quizzes
Onboarding gamification tool #5 - Tovuti
Consider using Tovuti as your ultimate onboarding and training sidekick. It comes with a nifty course authoring suite that allows you to whip up, edit, and launch interactive onboarding courses without breaking a sweat.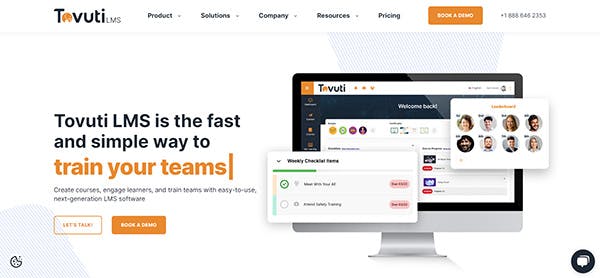 Like other onboarding gamification tools on this list, you can sprinkle in some gamification magic, too. Think leaderboards and other fun gamified content that'll inspire your learners to conquer their onboarding challenges. 
Tovuti also offers a virtual classroom feature where your team can dive into discussions, group chats, or even have one-on-one chats using integrated tools like Zoom and GoToMeeting. And the best part? Pairing this up with their whiteboards feature can make onboarding sessions more fun and collaborative!
Cost: Contact for pricing
Key features:
Leaderboards

Virtual classroom

Whiteboards
Onboarding gamification tool #6 - CYPHER Learning
Another popular learning platform that you can check out is CYPHER Learning. Apart from all the basic L&D must-haves, it comes with a wide range of gamification features that are sure to amp up your onboarding game.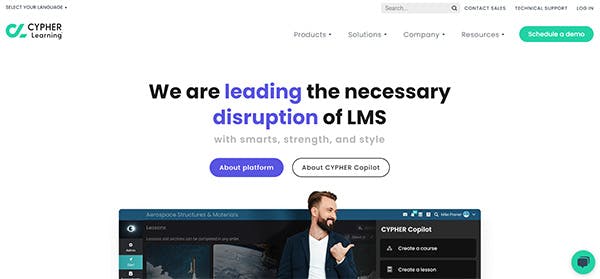 From badges that work as visual trophies to quizzes, challenges, and simulations that'll turn your training into a fun game night, this tool has got you covered. This makes it easy to apply different gamification techniques.
But that's not all – they've even got leaderboards and customizable game levels to spark friendly competition among your team. Think of it as leveling up your training program and showing off your top learners based on their own points and achievements.
Cost: Contact for pricing
Key features:
Onboarding gamification tool #7 - Kahoot
With visually captivating gamified learning examples, Kahoot makes sure your learners are hooked and motivated to finish their onboarding assessments. Your team members can access any of their assigned games, known as "Kahoots", through a web browser or its elearning app. 

You can also choose to have a group of employees answer together on a shared screen using video conferencing, or allow them to go at their own pace individually. 
And to top it all off, Kahoot gives you the power of reporting and analytics, helping you spot knowledge gaps and give valuable feedback to your team members.
Cost: Starts at 29 USD per month
Key features:
Onboarding gamification tool #8 - Raydiant
Elevate your employee onboarding engagement with real-time performance insights using Raydiant. You can boost teamwork and cultivate high-performing team members with its cool selection of features. This includes recognition options, gamified training, and instant communication, all right within the platform.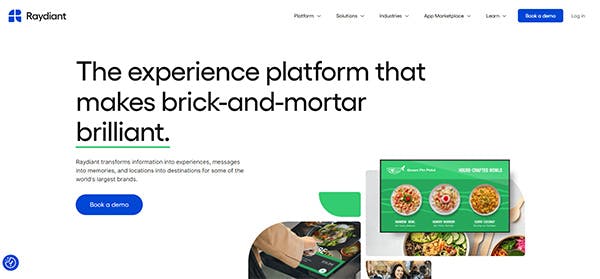 Encourage friendly competition among your team by trying out Raydiant's variety of challenges and contests. These include sports-style brackets and exciting head-to-head matchups, all set and ready to roll.
And don't miss the awesome recognition and rewards perks! Give your team the option to pick rewards that they prefer, from gift cards to the latest gadgets, even luxurious travel adventures.
Cost: Contact for pricing
Key features:
Onboarding gamification tool #9 - Introdus
Introdus is another great option for a fun and seamless onboarding process. With this user-friendly tool, your new team members will feel like rock stars from day one. It can be your go-to for boosting your employees' knowledge, igniting motivation, and tapping into their skills effortlessly.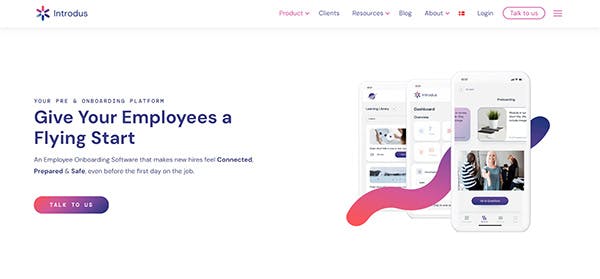 The platform keeps things smooth with automated notifications. This helps your team get timely, bite-sized updates following a well-structured onboarding plan. 
And guess what? It offers a really cool buddy system too! You can use this feature to match newbies with mentors who've got their back—answering questions, showing them around, and being the go-to guide.
Cost: Contact for pricing
Key features:
Automated notifications

Buddy system
Onboarding gamification tool #10 - Mambo.IO
Mambo.IO is a gamification training software that brings interactive training to different industries, including sales, telecom, construction, and healthcare.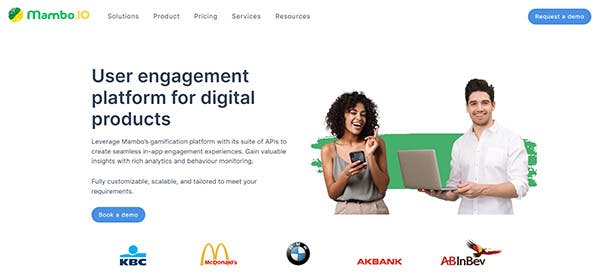 One of its main selling points is its gamification features, allowing you to customize rewards, assign game-like training missions and simulations, and encourage peer shoutouts.
Plus, it offers leaderboards that track actions and points, motivating learners to excel. You can dish out coupons for discounts, free shipping, or company swag. Mambo.IO keeps tabs on coupon use so you can see how well your rewards are doing. 
Cost: Contact for pricing
Key features:
Custom rewards 

Coupon system

Peer-to-peer recognition