Multimedia authoring tool #2 - Lectora
Lectora is a popular multimedia authoring tool offered by elearning expert, ELB Learning. It takes pride in its built-in asset library, which offers a collection of over 120 million assets. Whether you need stock images, audio, or videos, this tool has everything you need to create professional-looking courses. It even allows you to upload your own files to make sure the content fits your training needs.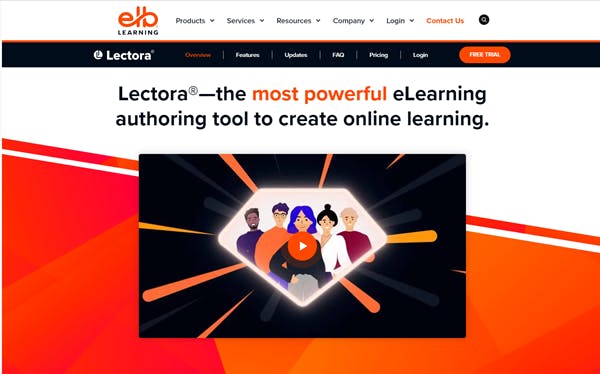 Additionally, all multimedia courses created with Lectora are optimized for mobile use and accessibility. This gives your learners the flexibility to access their courses across devices.
Cost: 117 USD per author per month
Key features: 
Built-in asset library

120+ million assets

Mobile accessibility
Multimedia authoring tool #3 - Thrive Suite
Thrive Suite is the place to go if you're looking for an all-in-one authoring software to help you build highly profitable online courses. With its powerful integration with WordPress, you can easily create not only your courses but also landing pages that are tailored to your specific goals. Plus, you can incorporate multimedia content into your lessons—text, videos, images, and more—to deliver an interactive learning experience.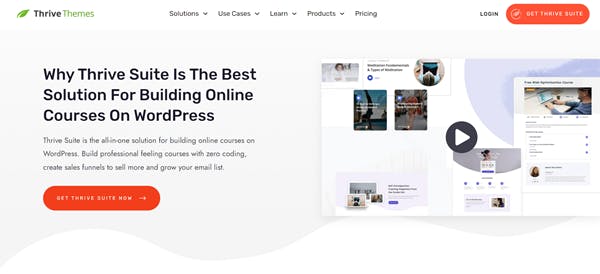 Cost: 299 USD per year
Key features: 
All-in-one authoring software

WordPress integration

Multimedia course content
Multimedia authoring tool #4 - Moovly
When it comes to creating internal training videos for training, Moovly easily tops the charts. This multimedia authoring tool empowers you to produce videos in any style, be it marketing, explainer, or video ads, without the need for a hefty budget or expert skills. Plus, you can customize every aspect of your content exactly the way you want. You can easily edit the text, colors, images, and video clips, it's all up to your needs. And with its extensive library of customizable video templates, you can dive right into creating your courses.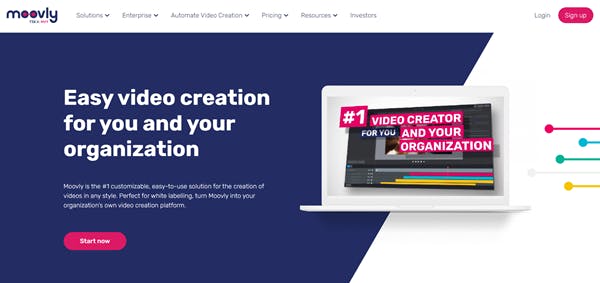 Cost: 33.25 USD per month
Key features: 
Video course creator

Customizable video templates

Multimedia course content
Multimedia authoring tool #5 - CourseArc
Looking to create captivating and interactive learning materials? CourseArc is also a reliable tool to check out. Here, you can seamlessly incorporate multimedia blocks into your content and enhance it with audio, image, and video elements. You can also make your courses even more engaging and interactive by adding activities like image hotspots, labeling, matching, and more.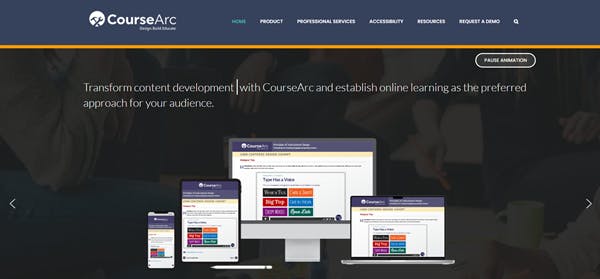 Plus, CourseArc offers the flexibility to integrate your own ready-made resources into your pages. Or, you can also take advantage of its HTML & Zip Embed blocks for enhanced personalization of your learning materials. 
Cost: 150 USD per month
Key features: 
Multimedia blocks

Interactive activities

HTML & Zip Embed blocks
Multimedia authoring tool #6 - ActivePresenter 9
ActivePresenter 9 is known for its feature-rich content editor that allows you to create interactive e-learning content without the hassle of a complex authoring process. Here, you can seamlessly add images, videos, interactive assessments, and even educational games into your courses, making sure that learners stay engaged every step of the way.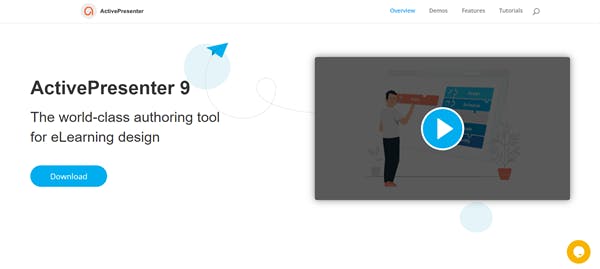 This multimedia authoring tool also features Smart screen capture technology, allowing you to record tutorials or assessments performed on screen. You can then enhance your content using the platform's editing tools, effects, shapes, animations, and transitions.
Cost: 199 USD per license
Key features: 
Feature-rich content editor

Multimedia content with images, videos, assessments, and games

Smart screen capture technology

Video editing tools
Multimedia authoring tool #7 - Compozer
Compozer is an easy-to-use multimedia authoring tool that's built to simplify the entire course creation process. It gives you the ability to design media-rich learning courses with interactive elements like images, videos, and audio into your courses, all without the need for extensive coding or design expertise. You can also access its extensive library of royalty-free images to quickly create and share your courses with your team.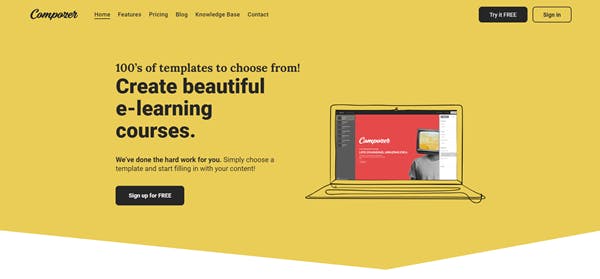 Moreover, this tool houses pre-designed templates that can be easily customized to align with your branding guidelines. And for that extra touch of personalization, you can even install and utilize your own custom fonts.
Cost: Free; paid plans start at 99 USD
Key features: 
Multimedia authoring tool #8 - Chameleon Creator
Chameleon Creator earned its popularity among the L&D world because of its intuitive multimedia authoring tool that you can use even without any training. When creating your courses, you can easily drag and drop your content and multimedia files. Or, you can tap into its vast library and import images to make visually captivating content. And for added convenience, you can take advantage of its pre-designed learning templates so you no longer have to start with a blank page.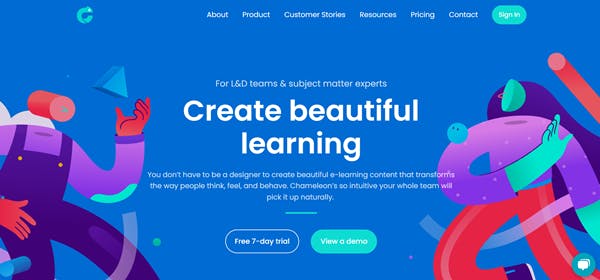 Cost: 125 USD per month
Key features: 
Drag and drop authoring tool

Image library

Pre-designed learning templates
Multimedia authoring tool #9 - Composica
With Composica, you'll experience the ultimate authoring freedom where you have complete control over your course's multimedia design and behavior. You can add interactive elements like images, videos, and audio. Additionally, every object file can be customized, styled, and modified just the way you want it. 

You can also bring in your existing PowerPoint presentations if you have them ready on hand. And here's the best part: the imported content becomes fully editable within the tool itself. That means you can add that extra layer of interactivity to create truly engaging learning experiences. 
Cost: 99 USD per month
Key features: 
Multimedia authoring tool #10 - IsEazy
IsEazy is one of the most user-friendly multimedia authoring tools on the market today. Even without prior experience or expertise in content creation, you can easily design courses that are truly engaging. Additionally, you can include captivating interactive elements like videos, games, quizzes, and animations in your courses without the need for any complex coding.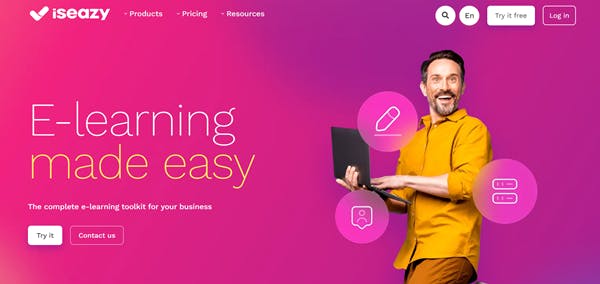 Here, you can also package your courses in SCORM 1.2, 2004 and Tin Can/xAPI. This is useful if you wish to track and deliver your courses on a different learning platform of your choice.
Cost: Free
Key features: 
Easy-to-use authoring tool

Interactive courses with videos, games, quizzes, and animations

SCORM packages