Most Useful LMS Integration #2 - Single Sign-On (SSO)
Single Sign-On or SSO is a user authentication system that allows individuals to securely log in to multiple applications and websites with just one set of login credentials. For a lot of companies, these sets of applications usually include a training platform or LMS.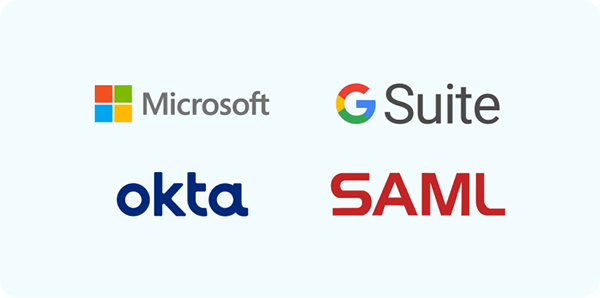 Frequent logins for training access could increase the risk of cyber security threats. So, to avoid this and protect your company data, make sure that your teams are able to log in to your LMS safely and securely through an SSO integration. Some of the SSO applications that you can integrate with your LMS include Okta, Azure Active Directory, Google, and OneLogin.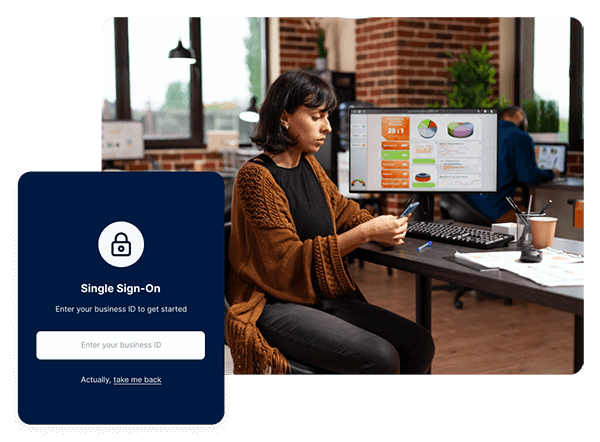 Nowadays, a large number of LMSs and elearning platforms offer SSO integration and EdApp is one example. To set up SSO on this platform, all you have to do is go to your EdApp admin portal and authenticate via EdApp's application programming interface (API). Once it's ready, your team members can simply sign in to your company's SSO portal and access EdApp from there instead of having to register users via invite links, codes, or emails.
Most Useful LMS Integration #3 - Zoom
Third on this list of useful LMS integrations is Zoom. A lot of organizations use this popular video conferencing platform for their online training, allowing learners to interact with trainers or managers in a virtual setting. With Zoom integrated directly into your LMS, you easily schedule and launch meetings and access your training materials, all without having to leave the platform.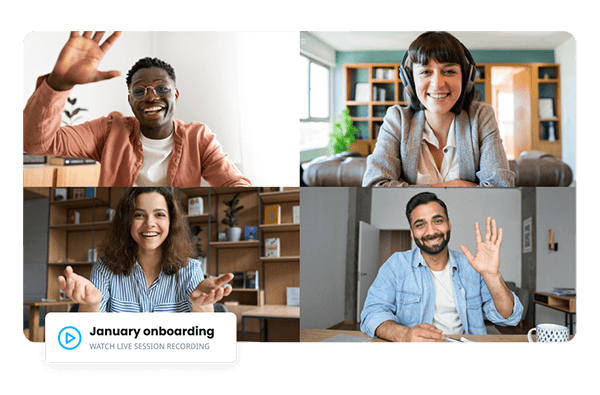 Basically, with a Zoom integration, there's no need for additional admin work as you won't have to fuss over setting up and managing your online training sessions on a separate app.
Most Useful LMS Integration #4 - Zapier
Zapier is an online tool that connects your favorite apps and services like Gmail, Slack, and Hubspot to automate workflows. It works based on a trigger-action notion. This means that when something happens in one app, another action is automatically triggered in another app.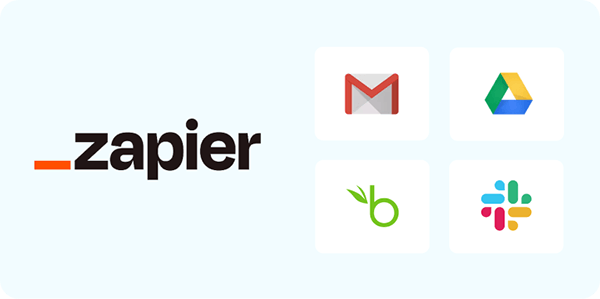 As an LMS integration, it can help you automate enrollment into courses on your LMS based on sales from a website or e-commerce platform. You can enroll users in courses, issue credentials, or carry out a variety of other tasks on your LMS by using different triggers and workflows. LMS platforms like EdApp offer Zapier integrations, allowing you to easily connect to over 3,000 apps and automate time-consuming tasks. 
Most Useful LMS Integration #5 - BambooHR
BambooHR is a well-known human resource management (HRM) software that allows organizations to not only manage and keep track of their teams' performance but also analyze and improve their skills. It's one of the most useful LMS integrations to combine HR management and employee training. And, by integrating your HRM software and LMS programs, you can quickly update your company database with information on each team member's training and learning progress.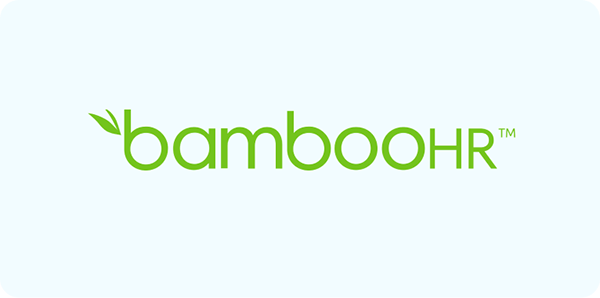 Additionally, it can help you create learning pathways for your employees, identify knowledge gaps, design a training and customer service skills list, and recommend courses that can help them grow. And the best part? Course enrollment data, training completion records, and grading scores can all be kept in just one system.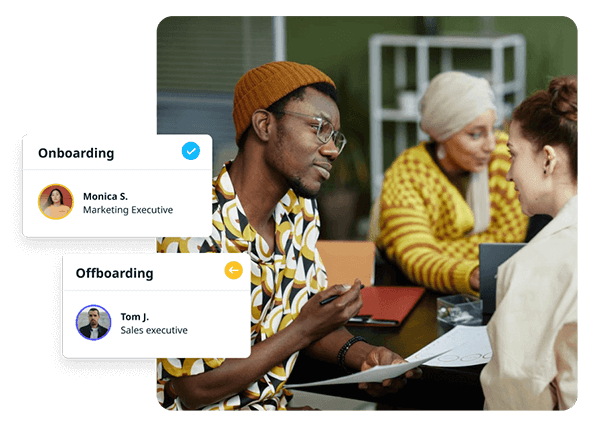 EdApp is one of many LMS platforms that offer BambooHR integration and in a nutshell, you can use it to automatically deliver training to your team by connecting your users from BambooHR. 
Most Useful LMS Integration #6 - Salesforce
Salesforce is a powerful customer relationship (CRM) software that allows companies to track sales profits, client deals, spending, and so much more, all within a single platform. As an integration, it can help both small and large businesses sync their sales and LMS data and keep tabs on team members' training progress, course completion rates, and compliance requirements.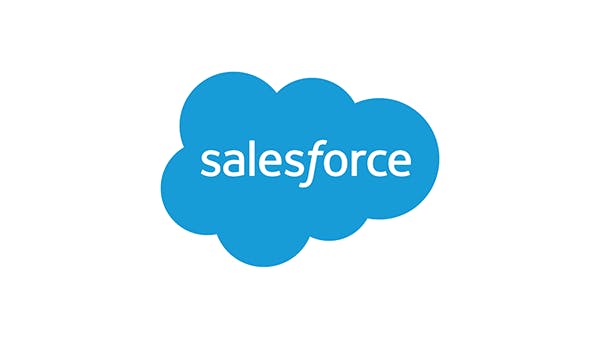 Direct access to Salesforce also allows teams to gain insight into company sales data, including customer behaviors and buying trends. Equipped with this knowledge, they'll be able to grow their customer base, discover their most needed customer service skills, improve customer retention, and increase revenue. This integration is especially helpful for employees who want to improve their skills for customer service jobs.
Most Useful LMS Integration #7 - Deputy
Deputy is another HRM software that can easily be integrated into your LMS. By adding this integration, you can make sure that your HR system and LMS are in sync. Organizations can automatically add new employees to an LMS and sign them up for training right away.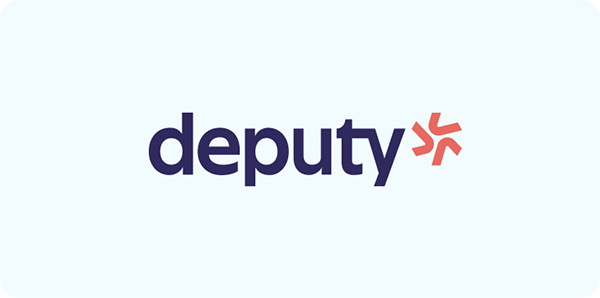 Data like user profiles, learner progress, and completion histories can be transferred between the two linked platforms. This allows you to update crucial employee-related data and training records more easily.
Since you no longer need to enter similar data across several platforms, you'll be able to save a lot of time. Another huge perk of a Deputy LMS integration is that LMS data inconsistencies and encoding errors will be significantly reduced. 
If your organization uses Deputy as your HRM, you can opt for EdApp's Deputy integration to automatically set up onboarding sessions and training programs for your team. 
Most Useful LMS Integration #8 - Cornerstone
If you're still on the lookout for powerful LMS integrations, consider adding Cornerstone to your LMS. This talent experience platform combines AI, people growth, and learning management features to unleash the full potential of teams and create a more holistic learning experience.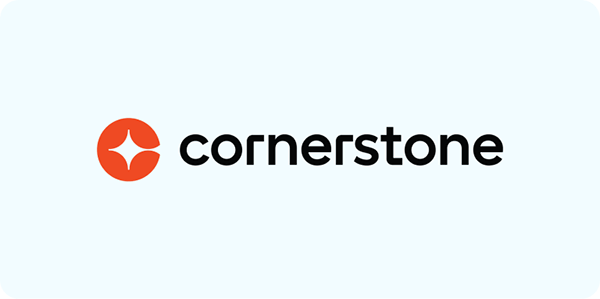 Cornerstone's strengths as a talent experience platform can be combined with EdApp's mobile learning capabilities to create highly engaging training content for your employees. EdApp's Cornerstone integration is also perfect if you want to gain 360 insight into your team's training performance. It automatically sends course completion data back to Cornerstone so that you can keep track of your team's training results in your current dashboards.
Most Useful LMS Integration #9 - Degreed
Degreed is another upskilling platform that sits on this list of most useful LMS integrations. Through its powerful features, it brings together talent development, elearning, and internal mobility all in one place. And as an LMS integration, you can harness the tool's analytical capabilities while simultaneously building your own learning content and learning pathways.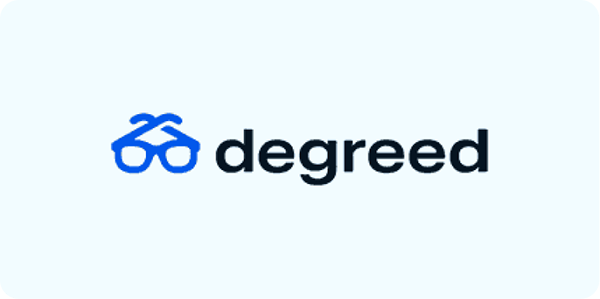 If you're looking to improve your team's upskilling and reskilling experience, look no further than EdApp's Degreed integration. With it, you can seamlessly share courses created in EdApp directly to a learning pathway in Degreed. This integration works by using your company's active directory, via SSO, to automatically sync training and keep your team updated in both EdApp and Degreed.
Most Useful LMS Integration #10 - Slack
One of the world's top team communication tools is Slack. It allows team members within organizations to seamlessly chat, share, and collaborate no matter where they are in the world. Slack's software is also renowned for its powerful API, allowing users to integrate with a wide range of tools.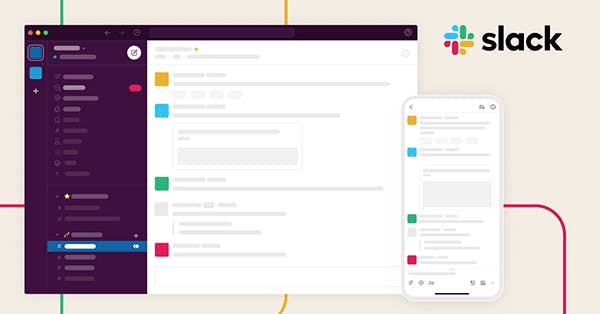 As an LMS integration, Slack gives L&D personnel, human resource staff, trainers, and teachers the option to get notifications related to their learners' training program. This integration also makes it possible for them to send their team automatic periodic reminders and progress check-ins and allow course search right within Slack.