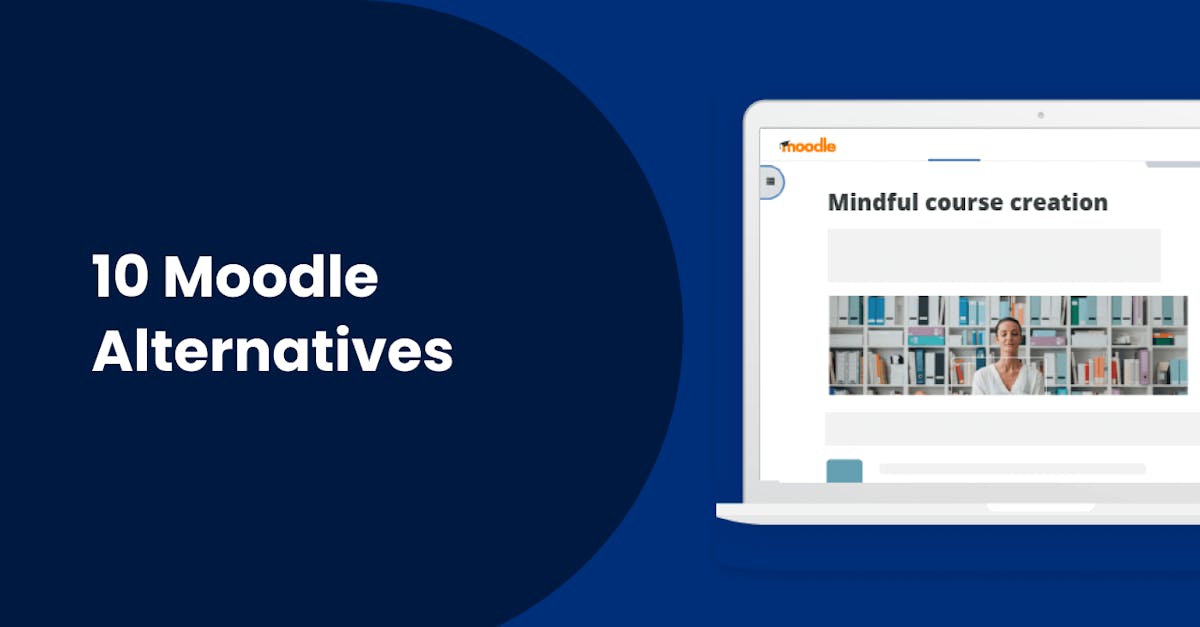 Some of you may be familiar with the learning management system Moodle, and you may know the many limitations and setbacks that this platform has. Luckily, there are a ton of Moodle alternatives that can help your learners train more effectively.
We've compiled a list of Moodle alternatives to provide you with better learning and development options.
Moodle Alternatives # 1 – EdApp
EdApp is the top-of-the-line and best Moodle alternative on this list. You don't have to invest a lot of time, money, and effort to create high-quality courses here. EdApp's quick authoring tool is free and simple to use. You won't need any extra help from your engineers or product team in order to use this LMS' full capabilities. You can design courses on any topic, such as diversity and inclusion, harassment and bullying prevention, and even human resource courses, business management and electronic commerce courses.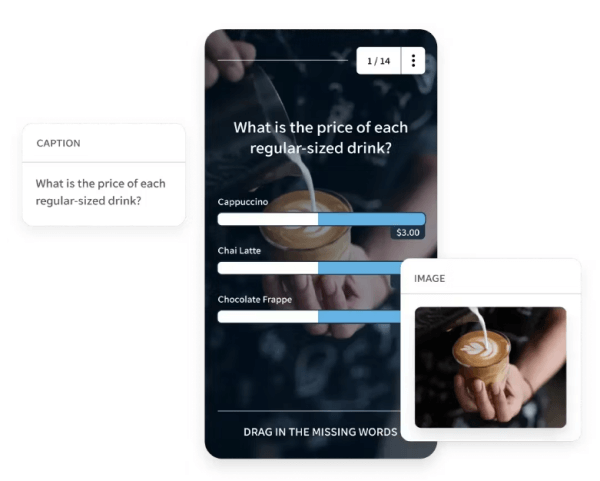 To spice up your courses, you can incorporate gamification features such as drag-and-drop, matching games, and sequencing games. You can also create quizzes from scratch with EdApp's own online quiz generator, Rapid Refresh. Additionally, you can integrate leaderboards and awards systems into your training programs and even quizzes to increase user engagement.
Course management and analytics are also provided, allowing you to monitor their learners' progress and performance. Custom branding, certificates, and accomplishments enable you to match your learning content to your company's or personal brand. Also, EdApp offers invite links, single sign-on, and SCORM, allowing your learners to effortlessly access your content.
The best part is that it also works with Canva, the world's leading graphic design application. Without leaving your authoring page, you can now produce amazing media content directly within EdApp by selecting from millions of photos, animations, fonts, and themes from Canva.
Cost: Free
Features: gamification, discussion boards, different types of learning, virtual classrooms, course creation, course branding, and analytics, certifications, achievements, invite links and single sign-on, SCORM, surveys, AI translation 
Moodle Alternatives # 2 – edX
If you feel like taking courses to improve your learner's educational level, edX provides access to training classes from accredited, expert, and well-known educational institutions. High-quality, on-demand courses are available from universities and partner firms such as Harvard, Yale, MIT, Brown, Berkeley, Google, Microsoft, and others. They focus on a range of course topics, including marketing, cyber security, and electronic commerce courses, virtual team training courses among many others.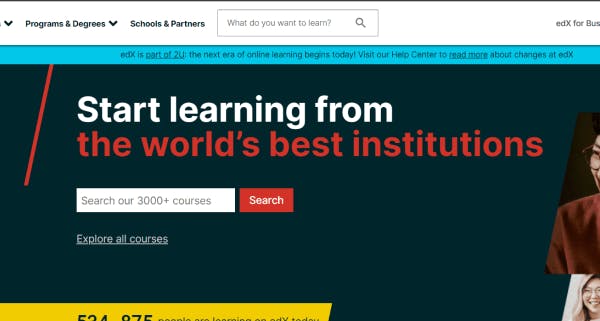 Their course collection contains a wide variety of subjects and learning solutions in job-related topics such as computer science, engineering, and business, to name a few, and can be available in up to 11 different languages. Assessments are also provided to measure your students' current level of proficiency in the courses.
Unlike Moodle, where any random content creator can offer a course, this Moodle alternative has teachers who are trustworthy and come from accredited backgrounds. This platform is free. But, premium subscriptions are available for commercial use.
Cost: Free
Features: courses from leading educational institutions, assessments, support for 11 different languages, certification
Moodle Alternatives # 3 – Coursera
Coursera provides a variety of online learning and development courses taught by subject matter experts from top institutions and businesses. This  Moodle alternative offers courses in a variety of subjects, including data science, personal development, sales, marketing, business, and social sciences, so you're sure to find something that suits your training needs.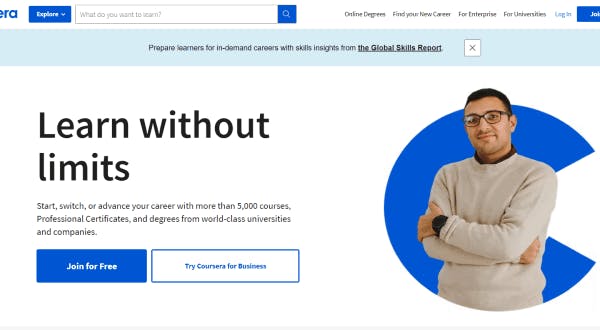 They also provide extra instructional exams and activities such as quizzes and assignments, as well as paid certifications and other services. Coursera's mobile app allows your learners to browse courses, download and stream videos, access the syllabus, and take their quizzes. The length of the course varies, and your employees can be certified in a matter of weeks or months.
If you're a team lead who wishes to use Coursera to manage your team's L&D, you should consider the more costly Coursera for Business option. While this Moodle alternative is better suited for people seeking certification, Coursera can still be used to improve worker training programs.
Cost: Paid plans start at US99 per year
Features: online courses, assessments, paid certification, mobile compatibility
Moodle Alternatives # 4 – CourseMill
CourseMill is another excellent Moodle alternative on our list. This LMS makes use of a variety of strong tools and features that assist in streamlining your training programs and also improving the learning outcomes of your workforce. For example, you can use its course management features to effortlessly build and distribute elearning courses tailored to your unique training requirements.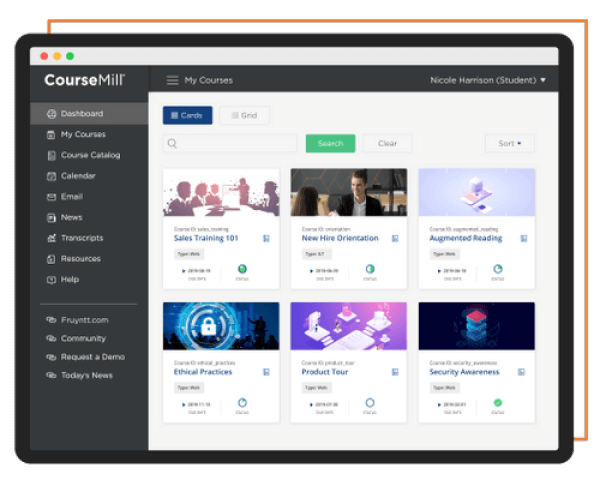 Not to worry, the courses are meant to be simple to use, requiring no prior course knowledge or coding background to get started. Additionally, they accept SCORM, AICC, xAPI, and non-SCORM objects such as PDFs, audio, presentations, and videos, allowing you to seamlessly integrate any current training resources.
This digital Moodle alternative also has a sophisticated reporting tool to assist you in evaluating your learning programs. You can rely on CourseMill for a fast report, whether you require operational data or learning KPIs.
Cost: available upon request
Features: course management, easy-to-use interface, advanced reporting
Moodle Alternatives # 5 – isEazy
isEazy made our list of Moodle alternatives because of its straightforward and beginner-friendly course building and delivery tools, which are available for free. You'll benefit significantly from their user-friendly slide deck templates and course layouts, which make it easier to create well-designed and creative courses from scratch.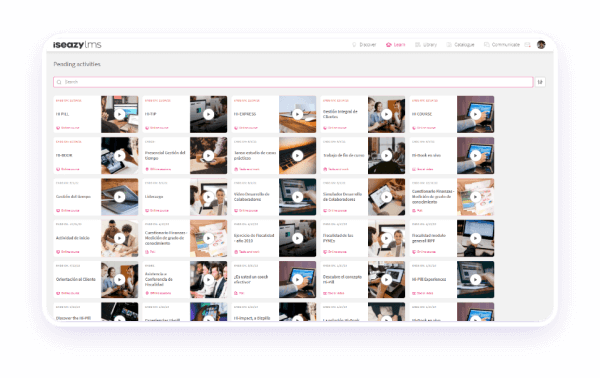 You can also use its interactive aspects, such as quizzes, movies, and even voice recordings, to improve your employees' training and development experience. Because of its cloud technology, you can be confident that even if a sudden power outage comes, your work will be autosaved and remain secured on the platform.
Something to take into consideration is that isEazy's free edition generates courses with their logo and watermark, which can be unsettling for your organization. You would have to subscribe to their pro plans to remove those watermarks and replace them with your company's logo and format.
Cost: Free; Pro plans start at 9 USD per month
Features: slide templates, course layouts, interactive elements, cloud technology
Moodle Alternatives # 6 – Tovuti LMS
Tovuti LMS is a highly adaptable Moodle alternative for streamlining your worker training and onboarding programs. Its built-in course authoring feature allows you to develop, plan, and share interactive courses. Gamification features such as badges, certifications, checklists, and leaderboards allow you to incentivize learners to accomplish their given learning programs.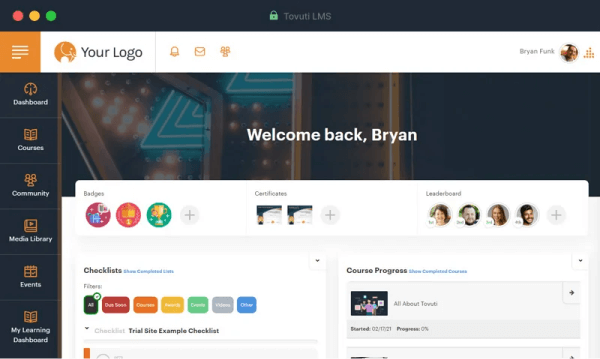 Tovuti LMS's live virtual classroom enables you to connect with your team members remotely. You can discuss learning materials using third-party online video conferencing platforms such as Zoom, if you want to incorporate real-time learning sessions into your learning and development courses.
Learners can also access a customized page where they can view their achievements and reports such as badges, diplomas, leaderboard standings, checklists, assigned courses, and future training courses. This Moodle alternative also has an all-in-one custom reporting feature that lets you measure your workers' learning progress, KPI, and other micro-interactions with course content.
Cost: Request a quote
Features: course authoring suite, personalized learner portal, gamification, leaderboards, virtual classroom, custom reports
Moodle Alternatives # 7 – LearnWorlds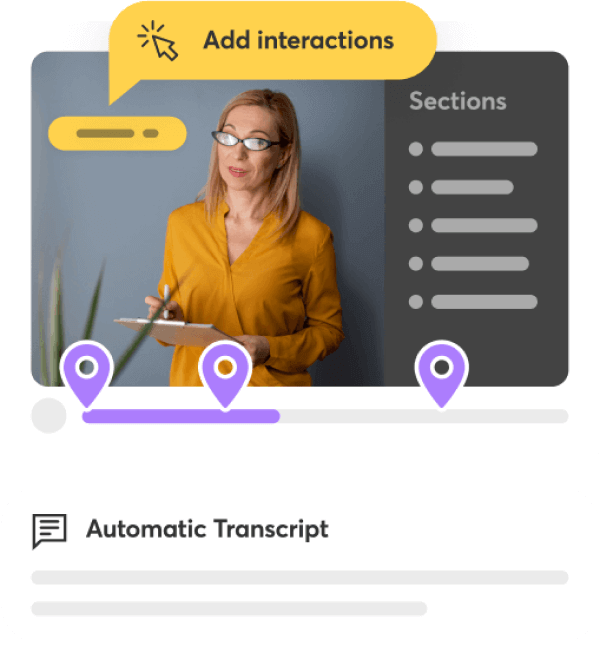 Another Moodle alternative you can consider is LearnWorlds. This LMS is designed to make learning more enjoyable and interesting for your employees. Instead of sending them standard PDF files or PowerPoint-based modules, you can apply this platform's drag-and-drop course builder to create beautiful, intuitive, and engaging online courses that your learners will love. You can even integrate self-improvement quizzes, end-of-course examinations, and personal tasks into your lessons to help your students retain information better. 
Ladder safety training courses
Cost: Paid plans start at 4 USD per month
Features: course builder, course player with note-taking and highlighting features, video editor, marketing tools
Moodle Alternatives # 8 – Kajabi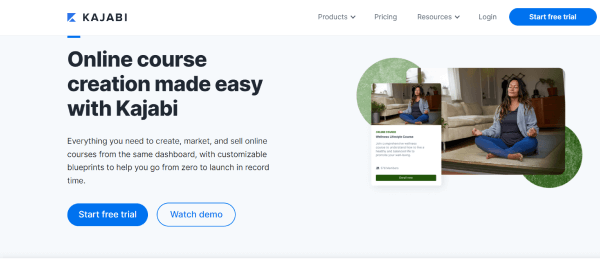 Kajabi is a one-stop-shop for creating courses, settling payments, analyzing data, automating marketing, and more. Its innovative yet simple product generator allows you to rapidly create excellent, valuable digital courses and materials and push them onto the market. With landing pages, you can deliver more unique information to your learners. You won't have to bust out any technical skills, such as coding or programming, so you can focus on improving your training content instead.
Unlike more updated Moodle alternatives, there is no pre-existing course library for learners to use. Kajabi is more suited for trainers or organizations that want to build their own courses from scratch. Learners will need to access their company-made courses, such as human resource courses, through a different digital learning platform.
Cost: paid plans start at US19 per month
Features: course creation, settle payments, analyze data, automated marketing, landing pages, memberships
Moodle Alternatives # 9 – SAP Litmos
SAP Litmos is well-known for two main products: its simplified learning management system and its extensive collection of off-the-shelf learning courses. This Moodle alternative includes course creator tools that allow you to tailor courses and materials specific to your needs, as well as integrate games and quizzes for better learner engagement and knowledge retention.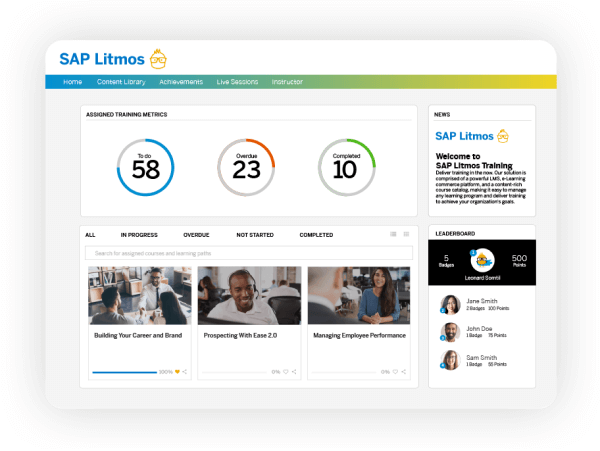 It can also automate time-consuming and repetitive tasks such as course registration and activity assignments, freeing up your time to focus on more essential tasks such as improving your learning content. In terms of tracking and monitoring, SAP Litmos generates unique reports to track your learners' progress and performance, as well as get insight into the performance of your training.
Cost: available upon request
Features: content creation tools, games and quizzes, automated tasks, custom reports, off-the-shelf learning courses
Moodle Alternatives # 10 – Abara LMS
Abara LMS is a powerful employee elearning system developed to streamline worker training and resource management for businesses. It also functions well as a Moodle alternative, offering training managers and team leads online and mobile-based features like course creation and distribution, knowledge management, SCORM compliance, virtual classroom training, and assessments.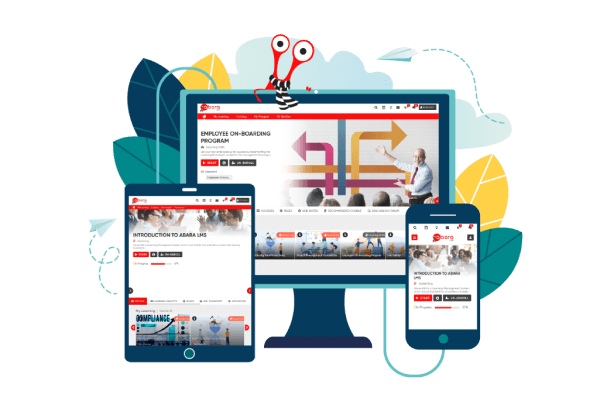 You can even send push alerts to your learners in addition to scheduling and assigning courses to remind them of completion deadlines, examinations, or lesson changes. Your organization can also leverage learner engagement features such as the learner dashboard, course progress feature, and gamification components such as leaderboards, points, badges, and certifications. Social learning is also included in the platform via discussion forums and a messaging center.
Cost: Paid plans start at 20 per month
Features: knowledge management, virtual classroom training, assessments, surveys, push notifications, learner dashboard, course progress, gamification, discussion forums, modern message center
EdApp is a mobile learning management system designed for today's digital habits, deploying better micro and mobile-learning straight to learners whenever and wherever.
Sign up for this Moodle alternative today.