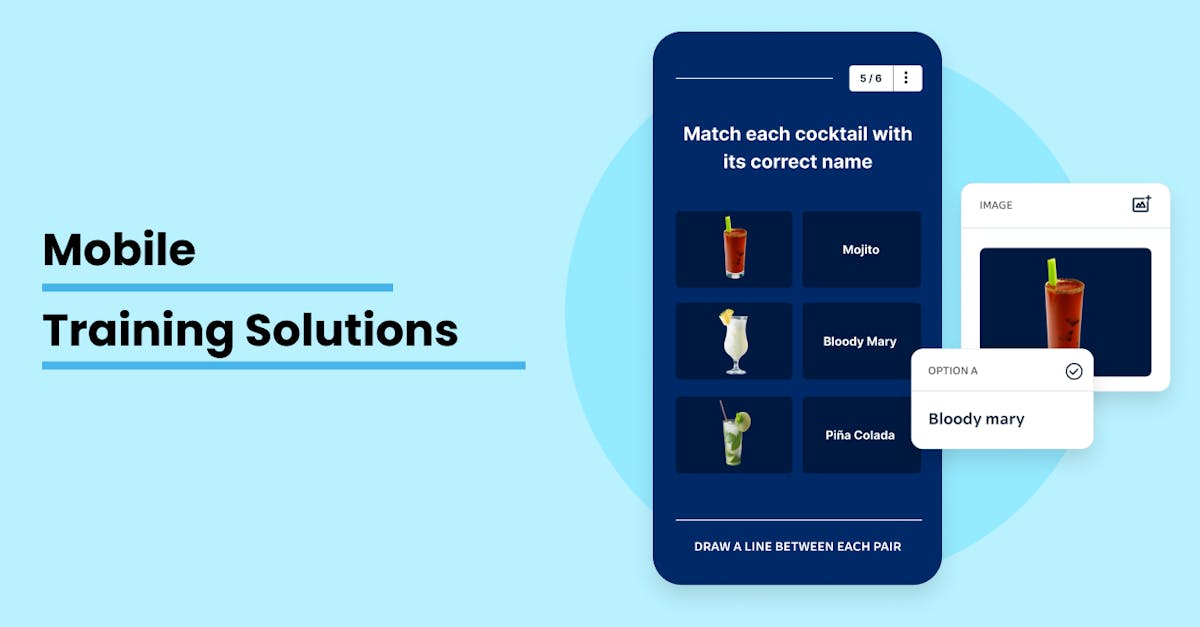 Make training on the go for your agile or remote teams using mobile training solutions. Find out how our recommended mobile training solutions and their specialized customization features can help you make training easy to understand, quick to complete, and convenient to access. 
Mobile Training Solution #1 – EdApp
EdApp's mobile training solutions don't simply deliver training to your team's smartphones. Rather, it adapts mobile device features into the whole learning experience for your team.
Here, your team can take free online courses for adults in just a couple of minutes. It's all thanks to its short-form lessons that are designed for flexible viewing on any device. Bite-sized lessons focus on the most important details only, so there's no need for long, overwhelming texts. It's ideal for making information stick, especially for product training, compliance training, and many more. 
Since EdApp's learner portal is accessible on any device, it's also now quicker to help your team remember important lessons or check knowledge gaps through quizzes. In EdApp, there are two ways you can quiz your team: Brain Boost and Rapid Refresh. 
Brain Boost is best used for making key information unforgettable through personalized quizzes—what's more, is that it's completely automated! Whether it's courses, lessons, or slides, you have full control over which ones you need your team to remember.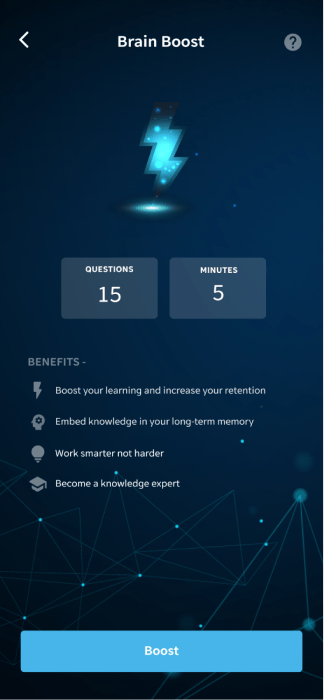 There's also Rapid Refresh, which lets you create short quizzes on particular topics even without any existing prior content in EdApp. You can use them to assess knowledge gaps or even reinforce some company-wide information.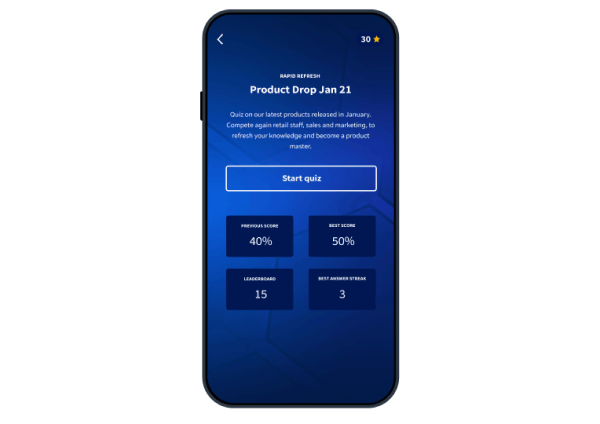 It's also only a couple of clicks to communicate with your team using push notifications. This feature allows you to inform them about new lessons/prizes/quizzes, remind them of their course completion deadlines, or target disengaged workers.
Key features:
Cost: Free
It's now easier to train your team wherever they are. Join EdApp at no cost to use its mobile training solutions to your advantage.
Mobile Training Solution #2 – Yarno
If your goal is to boost retention, then you can rely on Yarno's quiz-based mobile learning solutions. To train your team, you can create Embed Campaigns, which enable you to share quick quizzes every day for a number of weeks. And these quizzes aren't the typical ones where you only ask questions. Here, you can add informative answers and explanations to support their learning. You can even add videos and illustrations for better understanding. You're also not alone here. If you need assistance in developing content, Yarno's team can definitely help by making custom videos to level up your training.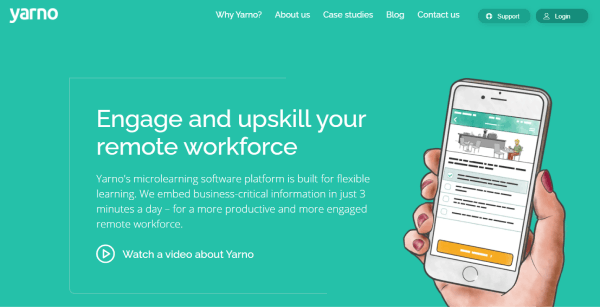 Key features:
Cost: Available through a quote request
Mobile Training Solution #3 – Axonify
Is your team working on the frontline? Then, Axonify is the ideal mobile training solution for you if your team is always on the go. No need for extended in-person classroom training sessions. Instead, with this learning technology, learning materials are quick and easy to complete. You can even create learning paths for your workers in which you can combine modules and quizzes to make sure that all the essential information is clearly understood. On top of that, it offers other amazing features like certifications, surveys, and blended learning options,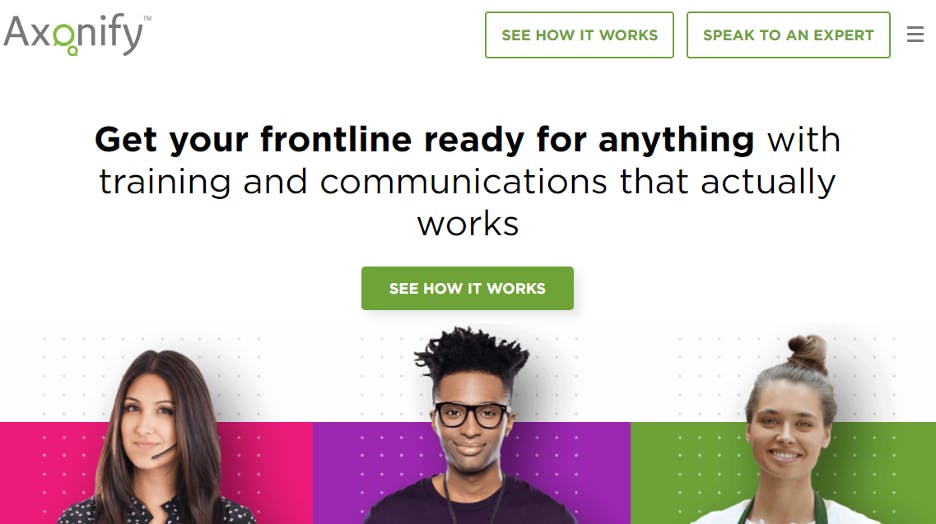 Key features:
Cost: Available through a quote request
Mobile Training Solution #4 – 7taps
Among the sea of microlearning platforms, 7taps is a game-changer with its mobile training solution that doesn't require your team to download an app. From the name itself, it only takes 7 taps to deliver mobile-friendly free online courses for adults. You can share them through links, SMS, QR codes, and even email. To create your courses, simply choose from their templates and further spice them up with GIFs, audio, and quizzes. What's more, is that there's no learning curve here. Your team can instantly get started on their training without any tutorials. 
Key features: 
Cost: Free
Mobile Training Solution #5 – Learnie
Learnie is a community microlearning app that brings your team interactive mobile training solutions. Here, you, or even workers themselves, can make user-generated microlearning video bursts to facilitate learning. It works pretty much like TikTok, where content is delivered in a fast-paced but engaging way. This allows you to create a learning environment where it's easy to share knowledge or expertise among peers. The downside, though, is that it lacks features for a variety of training options.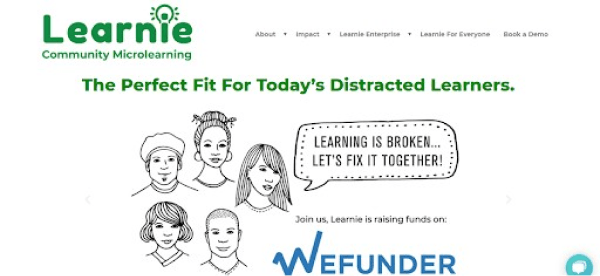 Key features: 
Mobile-based

User-generated

Microlearning-focused
Cost: 14 USD (up to 20 users)
Mobile Training Solution #6 – EduMe
With EduMe, your team no longer has to go through lengthy training materials. The microlearning format of its lessons is designed for quick onboarding and easy deskless workforce training. Plus, they can simply access their training materials through the EduMe mobile app. Its user-friendly and SCORM compliant course authoring tool makes it easy for you to design courses. But, if you need extra help, EduMe provides a service where their in-house learning design team can create high-quality courses for your team.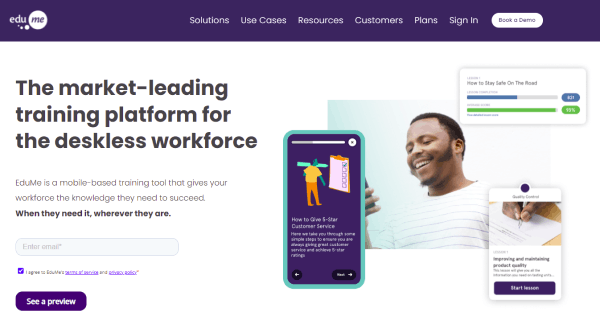 Key features:
Standalone mobile app 

Easy-to-use creation tool

Professional content creation 

Easy-to-use creation tool 
Cost: Available through a quote request
Mobile Training Solution #7 – Kitaboo Insight
Kitaboo Insight is another great mobile training solution for an agile workforce. Like all other tools on this list, its training course is compatible with any device. Just choose the format best suited for your team, whether that's elearning courses, training videos, PPTs, PDFs, or even ebooks. But what sets it apart is that even without an internet connection, your team can still access their courses thanks to its offline learning feature.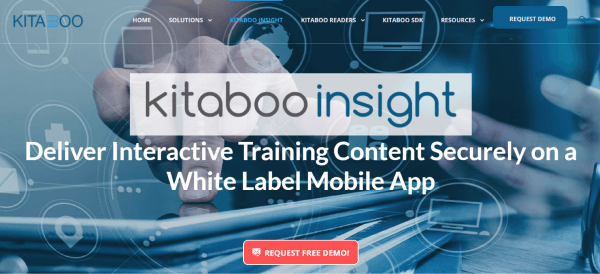 Key features: 
Mobile-friendly courses

Variety of learning material formats

Offline content accessibility
Cost: Available through a quote request
Mobile Training Solution #8 – EduBrite
EduBrite's mobile training solutions are also here to help with your professional onboarding and training needs. It supports a variety of learning formats—audio, presentations, papers, PDFs, YouTube, Vimeo, you name it. And it's all accessible through its elearning app. It's easy to get started here thanks to its drag-and-drop elearning course authoring tool feature. This platform also provides an in-app quiz creation software so your learners can refresh their understanding of some of the most important lessons.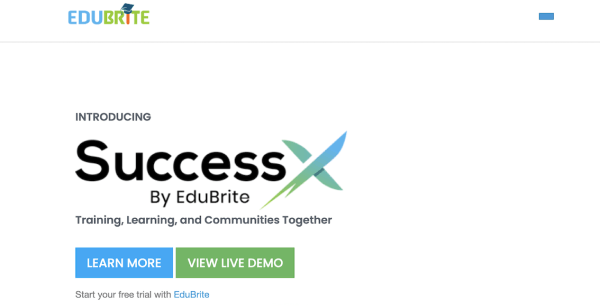 Key features:
Learning app

Variety of learning material formats

Drag and drop course builder

In-app quiz-maker
Cost: 399 USD/month (100 users)
Mobile Training Solution #9 – BrainCert
With BrainCert, providing online training for remote teams is made simple for you. Its responsive layout makes training accessible on any device for your team. With that, your team can join instructor-led training sessions from anywhere. Aside from video streaming, it also includes a visual whiteboard for a more collaborative learning environment. To make learning even more interesting, it applies gamification to the learning experience through leaderboards, rewards, and badges.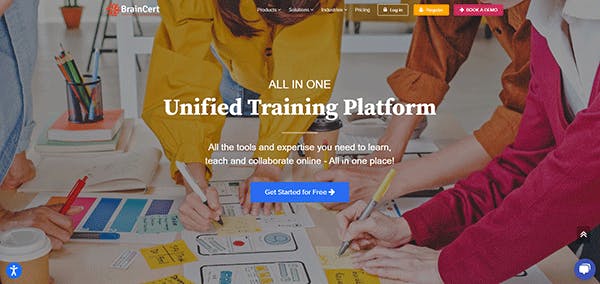 Key features:
Responsive layout

Virtual classroom

Gamification
Cost: 39 USD/month
Mobile Training Solution #10 – Bridge
Training is in your team's pockets with Bridge's LMS mobile app. This m learning platform lets you rely on its elearning programs to hone and train your team, especially when they're working remotely. Its simple course authoring tool has a drag-and-drop function, so it's easy for you to customize and spice up free online courses for adults in no time. To bring a sense of collaboration even with a remote work setup, this platform brings 1:1s with managers on desktop or mobile. Offline learning is also possible, so training doesn't stop even without internet access.
Key features:
Cost: Available through a quote request