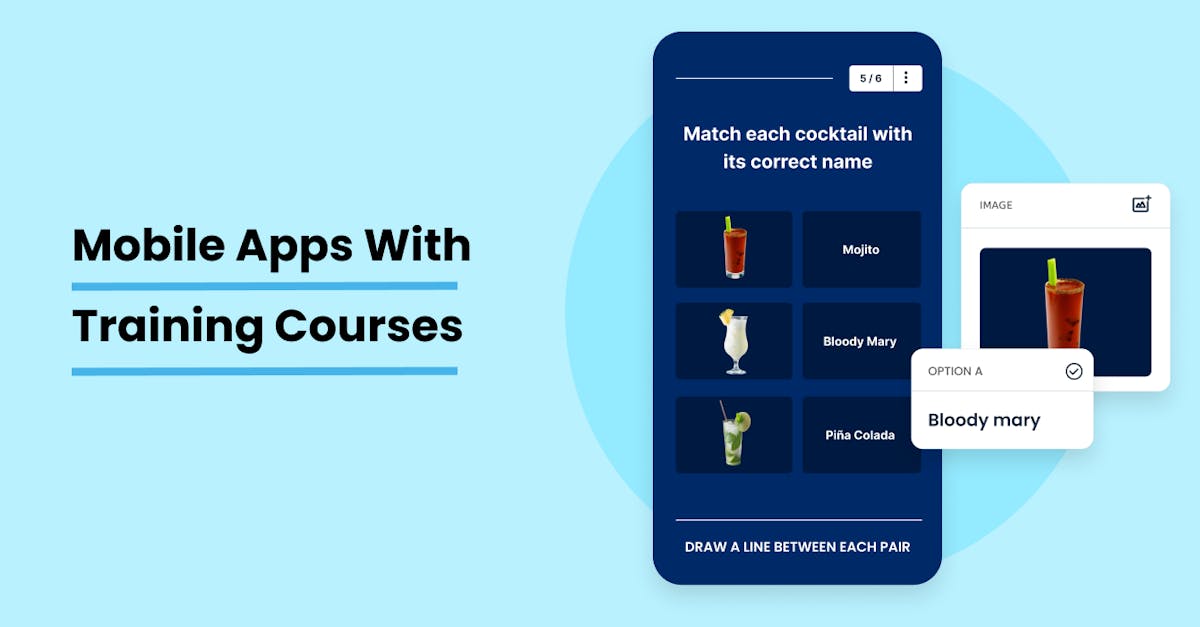 Not everyone has the time to learn a new skill or strategy. This is where mobile apps with training courses can come in handy. With the help of these apps, your team is able to learn new material quickly and easily, and on a schedule that works for them. This article provides an overview of the best mobile apps with training courses that you can use to train your team as early as today! 
1. EdApp
EdApp revolutionizes the very culture of workplace learning with its mobile training solutions and training courses that you can roll out to your team – all for free. Learn about diversity, equity, and inclusion from culture expert Karamo Brown, leadership tips from John Volanthen, or the truth about COVID-19 from none other than UNITAR. Whatever industry you're in, this mobile app with training courses definitely has the best resources for your team.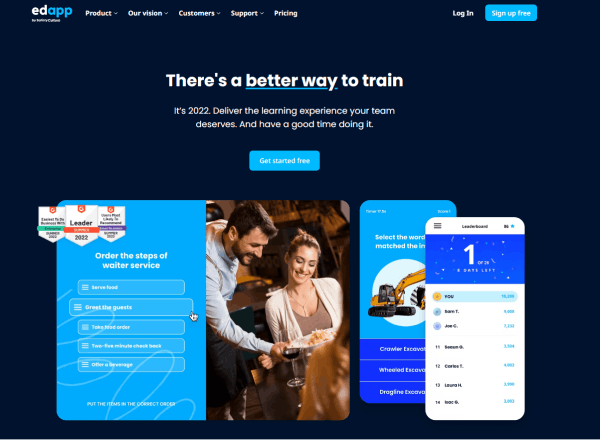 All EdApp courses are designed to fit the way most teams work now. With offline mode, they can download the courses and complete them on the go. This gives them the flexibility to do their training anytime and anywhere that suits them – whether they're in the office, on the road, or off-site. Through the mobile training app's social and peer learning features, your team can also reach out to their peers for help and get the information they need whenever needed.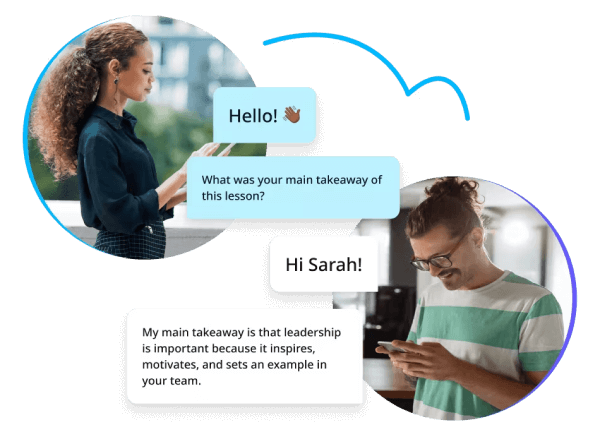 If you need custom courses with content specific to your business or team, then you might want to check out EdApp's course creation service. Work with expert instructional designers who are trusted by thousands of businesses like yours. It's simple. Just submit your material in any format, and let the team transform them into powerful mobile lessons that look and feel like you built it.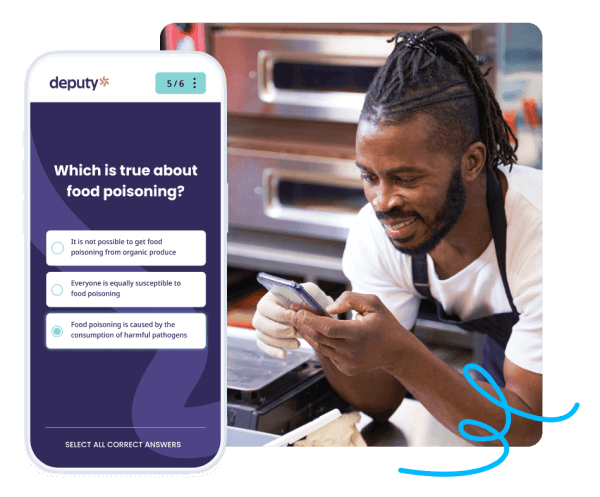 Cost: Free
Key features:
Mobile-friendly courses

Offline mode

Social and peer learning

Course creation service
Try EdApp for free and start using one of the most reliable mobile apps with training courses!
2. FutureLearn
Futurelearn has earned popularity for its mobile-friendly courses taught by top universities such as Deakin University, The University of Edinburgh, and industry leaders like GitHub, SalesForce, Canva, and Microsoft. The topics they cover are very diverse, ranging from business and management to creative arts and more, all delivered in a short format to secure optimal retention from your team. This personal training app for trainers and employees also encourages peer learning for a more compelling learning experience.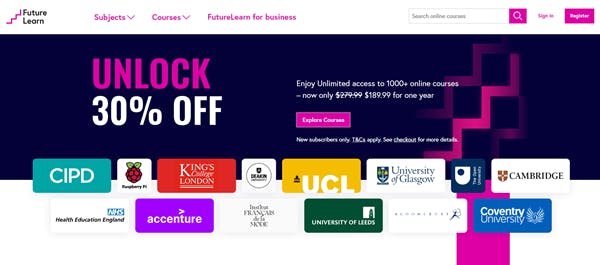 While some FutureLearn courses can be accessed for free, they're mostly available for a limited time only. To get unlimited access to their courses, an upgrade fee will be needed. 
Cost: Free; unlimited access starts at 27.99 USD
Key features:
3. Coursera
If you've been around the world of online learning for quite a while now, then chances are you've already come across Coursera. This popular go-to mobile app offers beginner to advanced training courses that are completely online and self-paced. Their courses are made in partnership with globally-acclaimed companies and universities. They run for weeks to months with a suggested pace of at least an hour a week. Certificates are then available upon completion.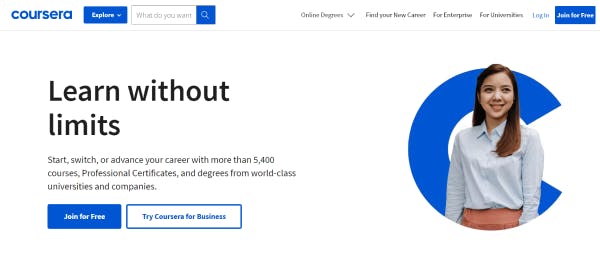 Coursera offers free courses, although mostly for a limited time only. For full access, a subscription fee will be needed. 
Cost: Free; unlimited access starts at 399 USD per year
Key features:
4. Skillshare
Creative people looking for a mobile app with training can also go to Skillshare to find mobile courses to try out. This platform offers video lessons that are either live or pre-recorded by self-acclaimed experts and professionals. The topics they cover are mostly entrepreneurship, photography, film, and more. Enrolling in these courses gives your team access to additional learning materials, like worksheets. There are also community spaces where they can join, learn from the insights of people curious in the same field, and share their work to get outside perspectives. 

The only drawback to Skillshare is that the quality of courses varies because there is no way to verify the instructors' expertise. There's also no certificate that they can obtain after completion. 
Cost: 32 USD a month
Key features:
Mobile-friendly video lessons

Additional learning materials

Community spaces
5. MasterClass
Recently, a lot of people have been coming to MasterClass for one key reason: it's to take courses that are run by A-list celebrities and subject matter experts. Their instructor list includes Gordon Ramsey, Christina Aguilera, and Paul Krugman among many others. Each course has between 2-4 hours of video, broken up into 10-15 minute single-class lessons. This is perfect for fast-paced teams who barely have time to attend training and learn new skills. Plus, these courses can be downloaded on their phone so they can learn on the go.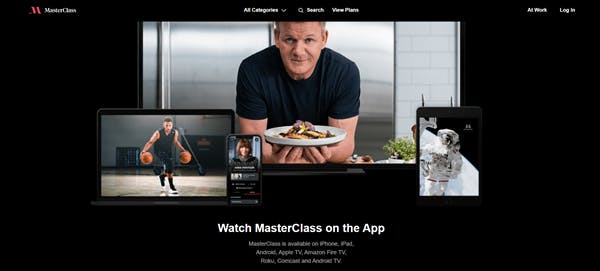 Just a quick heads up that MasterClass does not have a free version or a free trial, so there's no way to try whether or not it fits the learning preference of your team.
Cost: Starts at 15 USD/ month
Key features:
6. Alison
Whether you have a team member who wants to upskill in the field of information systems or learn a new skill in business management, then Alison is a safe place to go. This platform has over 4000 personalized courses your team can easily take through their smartphones, even when they're on the move. These courses come with course assessments and certificates and diplomas, which can be a great way to motivate your team to complete their training. Another great thing about Alison is that your team can set an email study reminder so they never miss a course.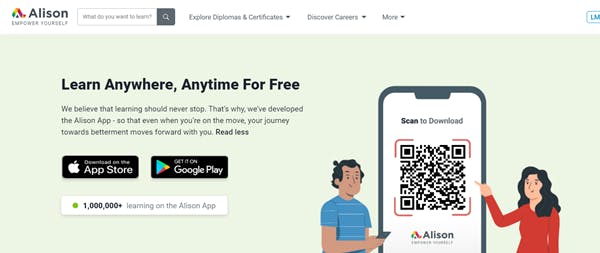 While Alison remains one of the best mobile apps out there, it lacks special features that will help improve your team's learning experience. Plus, there's a 10-second advertisement that appears after selecting a course, which can be a bit distracting. It can be removed, but doing so will cost 7.99 USD per month.
Cost: Free; premium plan starts at 7.99 USD
Key features:
4000+ courses

Course assessments

Certificates

Study reminders
7. Simplilearn
According to Simplilearn, their skill-based courses have helped almost 90% of their learners in achieving their learning goals and advancing their careers. This would be an excellent reason to introduce your team to this mobile app with training courses. Simplilearn courses are in the form of self-paced video lessons, typically with a running time of 3-4 hours. They're self-paced, allowing your team to take them anytime and anywhere they prefer. A completion certificate is awarded upon their completion.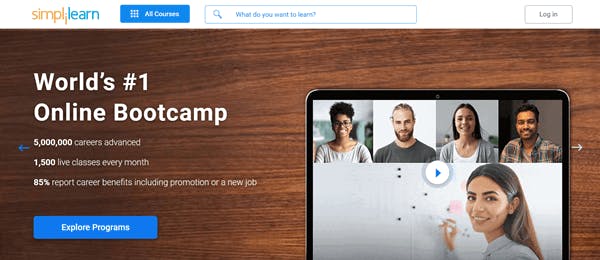 This mobile app with training courses also offers structured guidance from their community mentors and other learners, so you can be sure that your team will get the support they need as needed. Although it appears from Trustpilot reviews that learners can only communicate with them through a chat box, which can sometimes be quite restrictive.
Cost: Free; paid courses start at 79 USD
Key features:
Self-paced video lessons

Completion certificate

Structured guidance
8. Axonify
For companies seeking to train their frontline staff and bring their skills up to speed quickly, Axonify is the go-to mobile app. They offer quick, concise courses that only take about 3-5 minutes per day to complete, perfect for your team's busy schedules. They come with built-in games, points, and rewards, securing an increased engagement all throughout the training. For any important updates, Axonify can automate reminders to the entire team.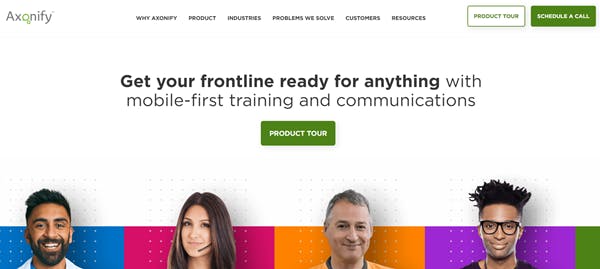 This app with mobile education courses also eliminates the hard work of monitoring your training, although exporting the reports gives a lot of data. It can be a bit overwhelming when presenting it to your managers or stakeholders.
Cost: Available upon request
Key features:
9. Cursa
Cursa was created primarily to make it easier for working adults to find free courses online so they won't have to spend too much time browsing the internet. Whether you need to train your team in IT, healthcare, or business management, the platform will help you find courses and content that they can access without paying anything. Even better? Your team will get to leave with a certificate in hand, also for free. 

Other features from Cursa include subtitles and notifications. There are also training challenges and offline viewing, although they're only available for premium users. 
Cost: Free with paid features
Key features:
Free online courses

Certificate

Subtitles and notification

Training challenges and offline viewing
10. edX
What makes edX a good mobile app choice is that it was established by leading universities Massachusetts Institute of Technology (MIT) and Harvard University. It's also a non-profit organization, so your team will be able to benefit from a lot of free mobile courses that tap into in-depth topics, like computer science, business, healthcare, and so much more. These learning materials are in the form of video lectures that can be downloaded for offline viewing.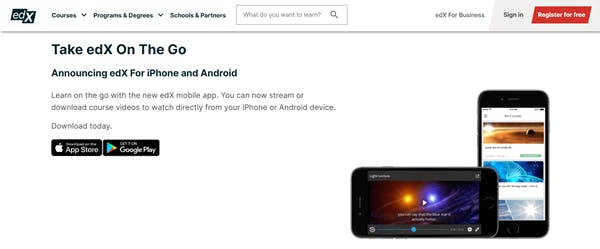 But according to some reviews from G2, most edX courses are focused on subjects related to science, technology, and business management. If you're looking for courses about photography, bakery, or writing, then you might want to scroll up and consider other apps we've listed, like EdApp. 
Cost: Free; unlimited access starts at 399 USD per year
Key features:
Free mobile courses

Offline viewing