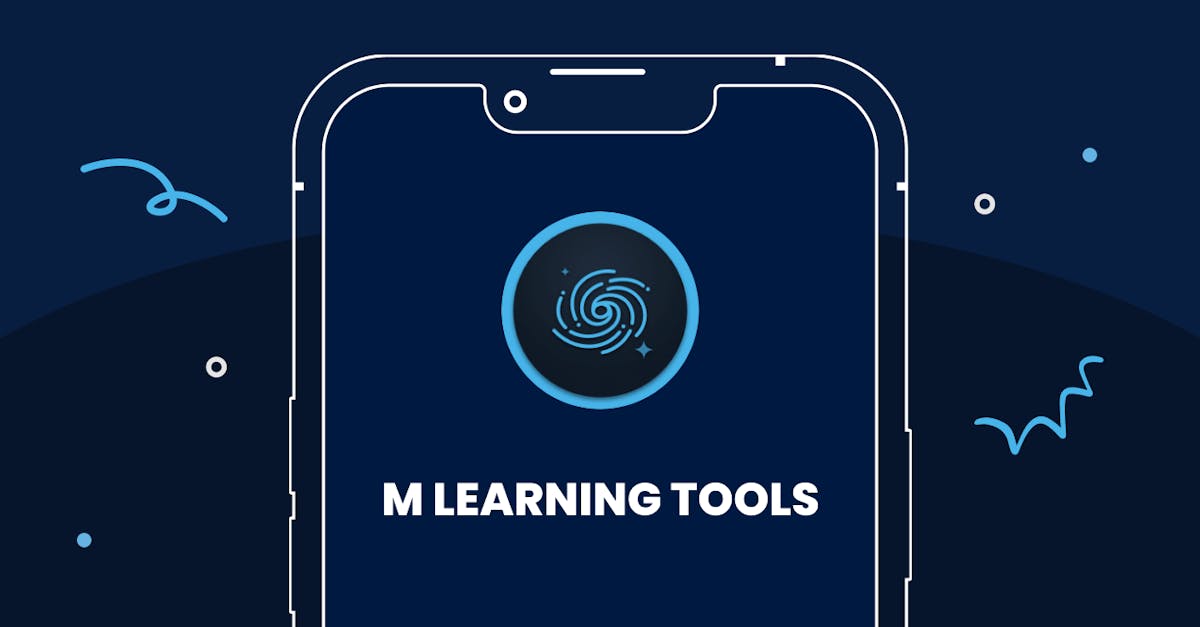 With institutions needing to become more flexible and innovative with their higher education or online training, M learning tools are seeing more frequent use. M learning takes advantage of the convenience of mobile devices, making it possible to learn anytime and anywhere. Reinvent your learning strategies with these M learning tools to keep your learners engaged with digital learning.  
1. EdApp
Flexible and convenient learning has never been easier with EdApp, an M learning tool that can be used in training settings.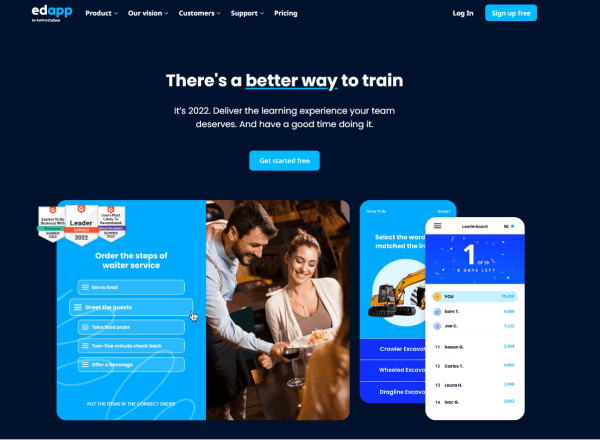 Mobile microlearning is one of EdApp's core features, which breaks down long courseware into bite-sized lessons. Since these courses can be completed in as little as 5-10 minutes on their smartphones, you can combine this feature with gamification. With their game-inspired templates, you can turn mundane lessons and tasks into a fun and engaging learning experience. Even better, you can inspire friendly competition among your learners by showing them team leaderboards.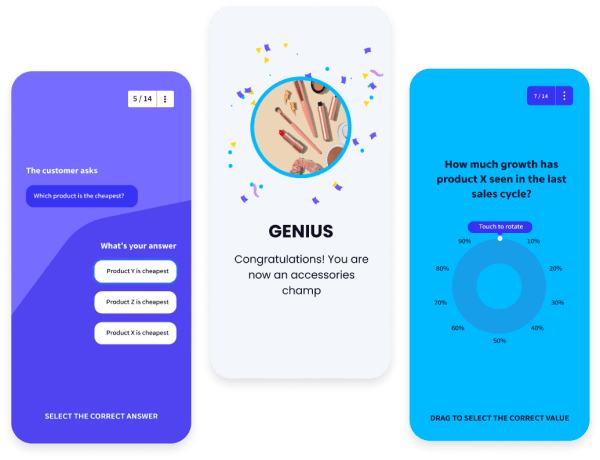 It doesn't have to be difficult to create courses. When you tell EdApp what you need, they can also create your first course such as though it were created by your company.
Additionally, you would have access to different analytics as an admin or manager user of EdApp. With analytics, you can individually see how they're performing, including how long they might spend on a lesson. This allows you to spot problems early on and assess their individual elearning needs appropriately to improve their learning experience. 
Coupled with mobile push notifications, you can remind your non-performing learners to re-engage with their lessons. And to further encourage them, you can incentivize them with the prizing feature, where they can win real rewards with their course completion scores.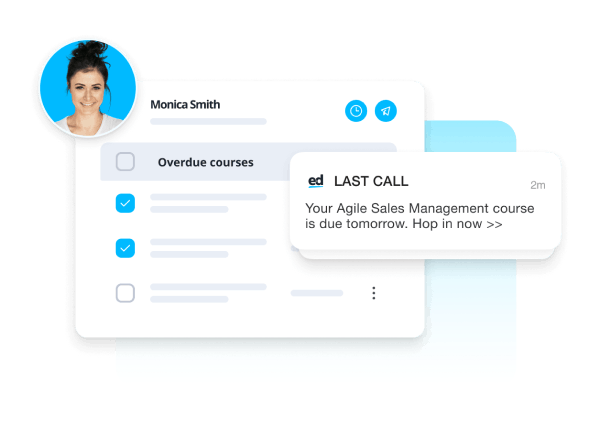 Cost: Free

Features: Mobile microlearning, gamification, course creation service, leaderboards, analytics, push notifications, prizing
Sign up for free and start using the best m learning tool today!
2. Coursera
Coursera offers a wide array of online courses authored by subject matter experts from leading universities and organizations. They offer courses in many different areas such as data science, personal development, business, social sciences, inclusive training courses, and more so you'll be guaranteed to find something worth learning. They also offer additional assessments and learning activities, paid certification, and mobile accessibility through their mobile app. Coursera's mobile app for IOS and Android both supports course browsing, video downloading and streaming, syllabus access, and quiz taking. The length varies for every subject offered so courses can be finished anywhere from weeks to months.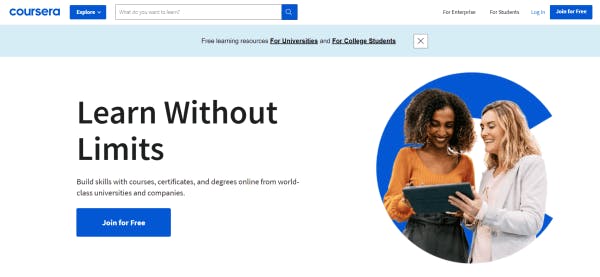 However, Coursera has no user management feature, so this learning experience platform might be better suited for individuals looking to get certifications rather than training teams or groups. 
Cost: Free, paid certification

Features: Mobile accessibility, expertly designed online courses, wide array of subject expertise, additional assessments, paid certification
3. TED
Sometimes the best way to learn is to learn from leading specialists, and TED showcases thousands of video learning content from different topics from expert speakers. Learners have a vast selection of TED programs to choose from, namely TED Talks, TED Series, and TED-Ed videos, as well as their podcast library. They come in different mediums too, from recorded inspirational talks to animated educational videos. Offline playback and subtitles in different languages are available too. TED's mobile app also allows for profile sync, allowing learners to have access to their library of videos on their smartphones. 
Currently, TED only offers videos and podcasts and doesn't allow users to create their own content. They also don't have a typical course library for your learners to take and engage in.
Cost: Free, with in-app purchases

Features: Mobile accessibility, inspirational talks from expert speakers, wide range of subjects, video and podcast library, multi-language subtitles, offline playback
4. dominKnow
If you want an all-in-one cloud-based platform, dominKnow could be the M learning tool for you. dominKnow comes with a course creator and content management system, allowing for real-time updates between creator and learner. This platform is designed to promote collaboration and blended-learning as a team to develop course content that can be viewed on mobile. Translation and localization features are also available, allowing you to transform your content into over 50 languages.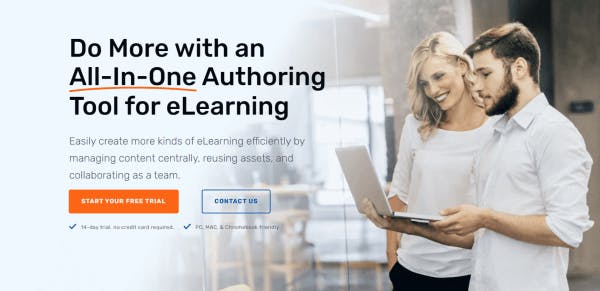 While dominKnow has a course creation feature, they have no existing course library. This means that you'd have to create your courses and lessons from scratch, which can take up time and resources. This is also the first m learning software in our list that has no free option and is only available as a paid platform.
Cost: US97 per year for solo plan, US,497 per year for team plan

Features: Course creation, real-time updates, collaboration, mobile-friendly, translation and localization 
5. Persona Learning
Virtual reality (VR) and augmented reality (AR) are emerging learning technologies that have learning and training applications, and Persona Learning takes advantage of that. Persona Learning offers VR and AR solutions alongside their learning management system and off-the-shelf and custom content. With their curriculum management feature, you would be able to observe your learners' professional development. All their features work on all stationary and mobile devices, allowing learners to engage with the content in their preferred way.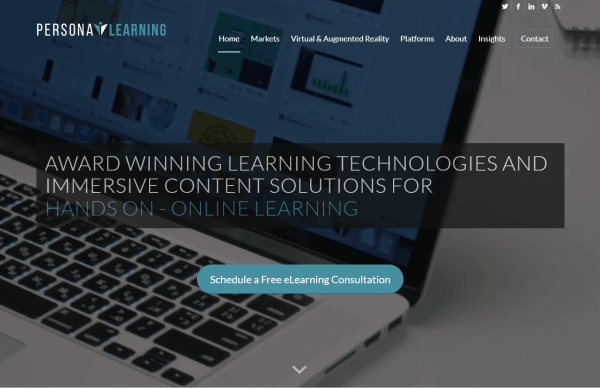 Unfortunately, compared to other mobile learning tools, Persona Learning doesn't offer a free demo or trial of their tool, so you would have to make a big consideration before buying the m-learning software. You would also have to consider the equipment and space needed to host VR and AR learning or training. 
Cost: Paid plans

Features: Virtual reality, augmented reality, learning management system, custom content, curriculum management, mobile-friendly
6. Academia.edu
Academia.edu is the perfect platform for academics and researchers alike. With research becoming more online, this platform gives you access to over 23 million research journals. This social learning platform also allows you to browse, follow, and interact with the profiles of researchers that are registered to the app. Academia.edu is accessible on your smartphone through their app, making your journals accessible anywhere.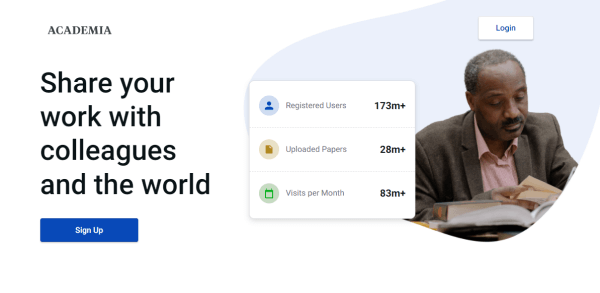 One drawback of this free educational app is its primary focus on academic journals. If you're looking for short courses or online classes, this app wouldn't be suitable. 
Cost: Free, with in-app purchases

Features: Over 23 million research journals, social learning platform, mobile-friendly
7. Khan Academy
Originally established on YouTube, Khan Academy is a free, video-based M learning tool that caters to anyone who uses the platform. There are thousands of expertly made videos made to mimic a classroom setup by having an instructor that teaches your learners with a visual presentation. You can personalize your learning with various assessments, exercises, and supplementary documents. The course library also offers offline playback, so you don't have to always be connected to the internet to access your learning.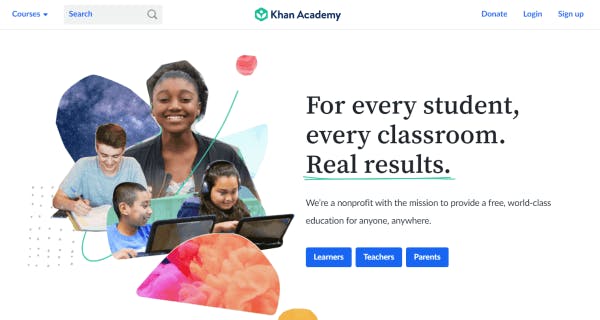 However, the videos themselves are mostly words on a background with very little creativity. Having their lessons in video format is also something to consider since video lessons are normally best taken seated and in many durations, unlike microlearning. 
Cost: Free

Features: Video-based lessons, personalized learning, assessments, exercises, and supplementary documents, offline playback
8. Intellum
Intellum is a mobile-friendly, all-in-one platform designed to help you create, present, manage content, and track your learners' learning progress. Their platform can be used by large organizations since it can host chats, webinars, meetings, conferences, and in-person instruction. It also allows both content creation and content customization, allowing you to attach your company branding or personalize the learning experience.
It's important to find the right tool to suit your needs, and if you're a small business or an individual learner, you might find this platform too overwhelming. The platform also does not have a free plan, and their price plans are not easily available.
Cost: Paid plans

Features: Host chats, webinars, meetings, and in-person instruction, content creation, content customization, suitable for large organizations
9. Pocket
Pocket is an interesting and unique app that allows you to save articles from different places in a single space. You can save articles, interviews, and even recipes to your personal library using the Pocket mobile app or browser extension and read them anywhere. The M learning tool also curates personal recommendations for you based on what you've read and saved. Additionally, you can adjust font size and styles, tag your links, and even listen to your articles with the audio playback option.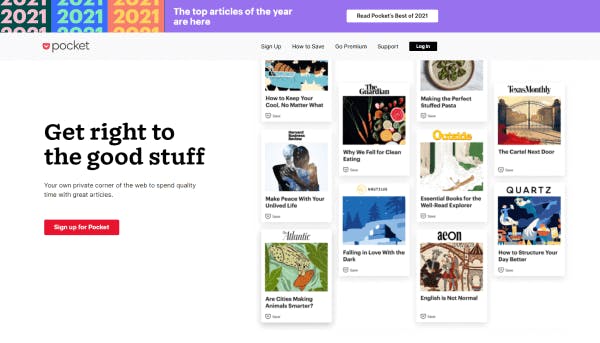 Pocket also offers an ad-free, premium version of its service, which will allow permanent library saves, full-text search, and premium fonts. Although this isn't your traditional learning tool with courses and lessons, it can be used as additional visual learning software.
Cost: Free, with paid upgrades

Features: Save articles to a personal library, recommendations, font customization, tagging system, audio playback
10. Quizlet
The last M learning tool on this list is Quizlet, an online learning platform that is well-known for its flashcard format. While it's mostly used in educational settings with its game-show style content, this tool can also be used in the workplace to test your learner's understanding and retention of the course material. You have access to pre-made flashcards across different topics, but it also allows you to create and customize your own flashcard stacks that can be accessed through your mobile devices.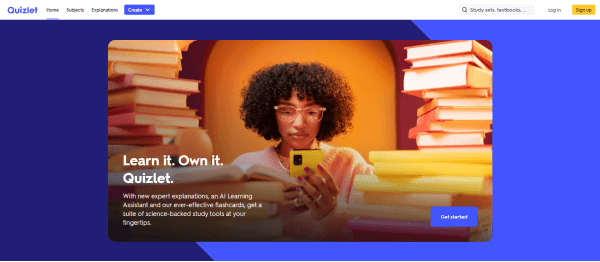 Quizlet however does not offer analytics and data for free. To access this feature, you would need to avail of their paid service which is priced at US5.99 per year.
Cost: Free, paid plans

Features: Mobile-friendly flashcards, game-show style content, pre-made flashcards, customizable flashcards