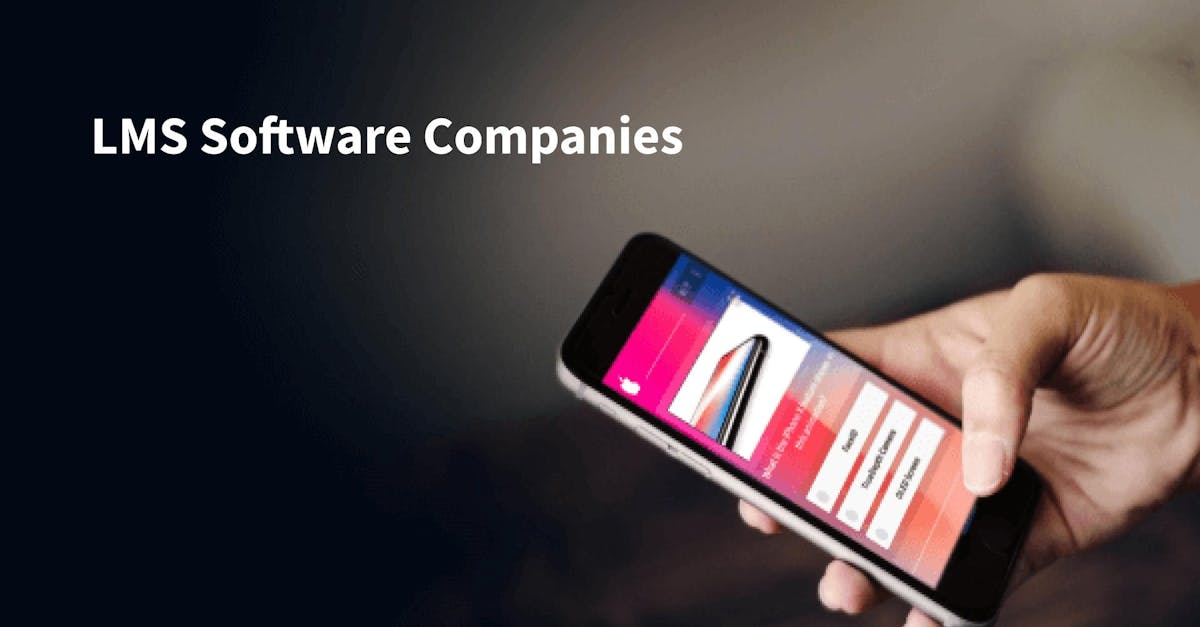 Explore various LMS software companies here that offer you different tools and features to help you keep up with the learning demands of your employees. The training solutions provided by these LMS software companies are geared towards rapid authoring, increasing learning productivity, and automating learning measurement. 
LMS Software Company #1 – EdApp
EdApp is a top-rated LMS software company that provides a built-in administration suite for easy content management and skills tracking, as well as an effective training approach. Thanks to its rapid authoring tool, you can simply choose over 80+ interactive templates to get started with your content creation. It also includes a Canva integration, allowing you to use free visual elements to make your courses even more visually engaging.
Offer thoughtfully designed professional growth that your employees will like. Bring your learning requirements to EdApp's instructional design team, and they will convert them into dynamic and engaging courses.
You can also take any course for free from EdApp's editable course library, then customize or edit its existing content before deploying it to your teams. Courses you'll find here include free hospitality certifications, cyber security courses, construction training, permissible exposure limit training courses, sensitivity training courses for employees and many more. There are also MEWP training courses built to educate workers on how to safely operate mobile elevated work platforms.
To improve the learner experience and telephone skills training among your employees, EdApp applies microlearning, gamification, and spaced repetition to its training approach. With gamified microlessons, your content is designed in short-form lessons, which also applies game elements to make learning fun and less overwhelming. For better long-term memory, you can apply spaced repetition with EdApp's Brain Boost feature. This allows you to include automated, personalized follow-up quizzes that are pulled from your existing , lessons, or slides to boost knowledge retention. The more answers they get wrong, the more frequently they are quizzed in spaced intervals.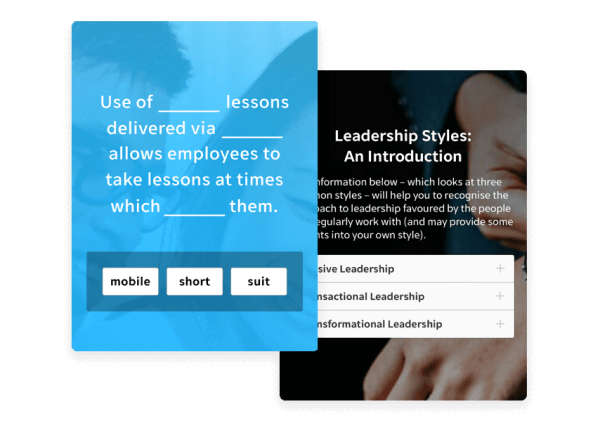 To track employee learning progress, EdApp also provides an analytics dashboard with actionable reports. With this, you'll have a visual representation of different learning data such as completion rates, engagement duration, frequency of sessions, and more. You can even track these data from different levels: courses, lessons, and slides. These reports are also made actionable so you can engage or communicate with your targeted learners 
Key features:
Cost: Free
Join free in EdApp, one of the top-rated LMS software companies!
LMS Software Companies #2 – Upside LMS
UpsideLMS is another LMS software company that aims to help you upskill your workers, centralize learning resources, and ensure that your employees are compliant with company standards. It has many powerful features, including content authoring, gamification, reporting, instructor-led training, and virtual training. The platform comes complete with a vast online library of more than 80,000 ready-made microlearning courses and videos, giving your learners quick access to high-quality online training resources. It also features multilingual support, which is perfect for organizations that have multiple offices across the globe.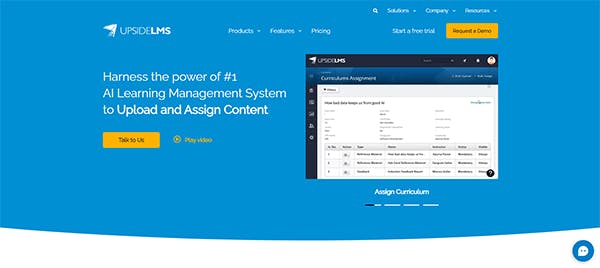 Key features:
Content authoring

Gamification

Business intelligence reporting

Instructor-led training

Virtual classroom training

Ready-to-use content
Cost: Price available upon request
LMS Solution Companies #3 – Abara LMS
Abara LMS is a powerful corporate LMS designed to simplify businesses' employee training processes and resource management. It provides you with web and mobile-based features like course creation and distribution, knowledge management, SCORM compatibility, virtual classroom training, as well as assessment and survey capabilities. Apart from scheduling and deploying courses to your learners, you can also send out push notifications to remind them of completion deadlines, tests, or lesson updates. There are also a couple of learner engagement tools that your employees can use, including the learner dashboard, course progress feature, and gamification elements like leaderboards, points, badges, and certificates.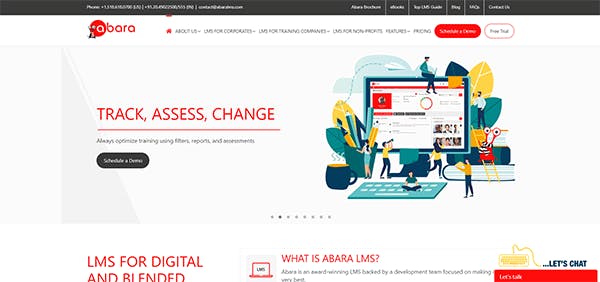 Key features:
Cost:  Free trial, Paid plans start at 20 USD/month
LMS Software Company #4 – Vowel LMS
Vowel LMS enables you to take control of how learning happens in your organization. This LMS solution company allows you to conveniently assign courses, track learner progress and view customized reports. You can easily author courses on the fly with its drag and drop HTML course builder even without any technical knowledge. If you already have existing SCORM or Tincan-compliant content, you can just upload it with a click of a button or you can opt to choose from their content library if you don't want to start from scratch.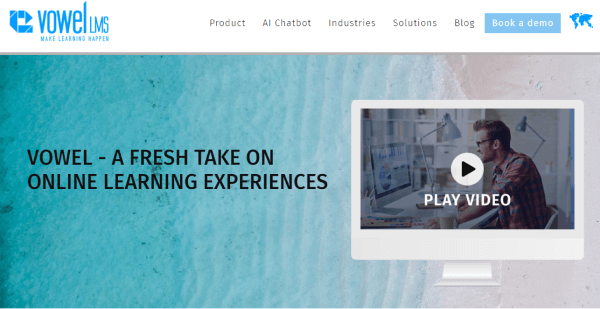 Key features: 
Cost: Price available upon request                                                                                                                                               
LMS Software Company #5 – Learning Bank
Another great LMS software company is Learning Bank whichoffers a dynamic learning lifecycle platform, allowing you to design and automate different training materials for different stages of your workers' learning journeys. You can also save time and cut training costs in half by making the most of the platform's pre-built customizable content. All you have to do is import a course from their learning store, drag and drop your own content, and distribute the finalized training material to your employees. Apart from its pre-built content and learning store, you can also opt to use other features, including custom branding, employee insights, and a social learning wall. However, do take note that these additional features can increase the total price of your LMS plan.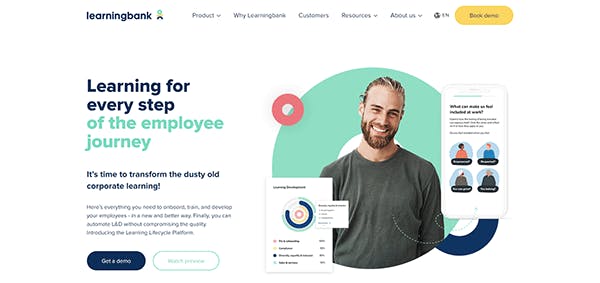 Whether you need to create safety training courses, management training courses, or even something more technical like permissible exposure limit training courses, Learning Bank gives you the necessary tools to develop different types of training no matter the industry you're in.
Key features: 
Cost: Price available upon request     
LMS Software Company #6 – MobieTrain
MobieTrain is chock-full of tools and features designed to boost your frontline employees' knowledge and skills as well as help them comply with company requirements and industry best practices. At its core, the platform uses microlearning and gamification strategies to increase learner engagement and knowledge retention. Because it's a mobile-first platform, this learning solution also gives your frontline team the ultimate flexibility to achieve their compliance training lessons at their own pace. If you want to monitor and track their performance, you can use MobieTrain's analytics dashboard. It will give you a quick summary of each team member's KPIs, course completion rates, assessment scores, and even their knowledge gaps. Once they've completed their training, you can also use the tool to provide them with certificates.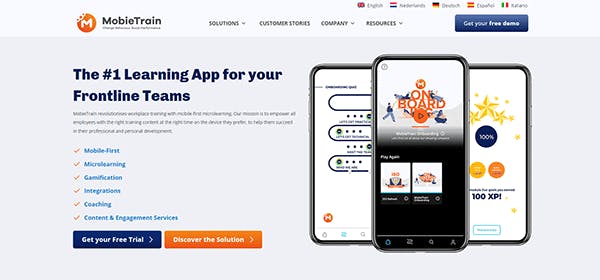 Key features: 
Cost: Starts at ,000 USD
LMS Software Company #7 – NextThought
NextThought is an LMS platform designed to make teamwork easier even in a remote work setup. The platform compiles a few staple features: a learning department, with all learning materials collected in one place, an assignment zone where your feedback needs to land, and a community page. NextThought is a go-to when training a team of employees or wanting to become a source of professional knowledge and looking for a comprehensive but not overpacked online tool. Additionally, NextThought offers an easy-to-use course authoring tool and all-inclusive film-shooting services to serve your company's training programs.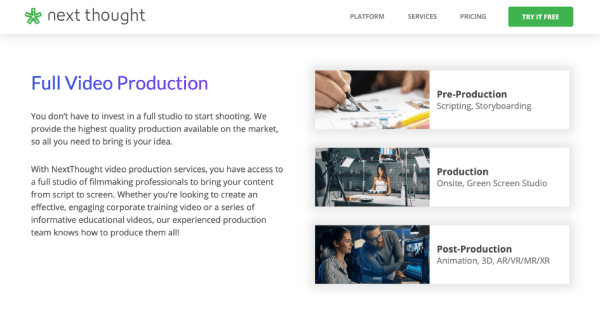 Key features:
Course authoring tool

Assignment zone

Progress tracking
Cost: Free trial, Paid plan starts at 9 USD
LMS Software Company #8 – Xperiencify
Xperiencify offers a simple, easy-to-use management portal, and you'd be able to publish your gamified courses with ease. What's noteworthy about this LMS company is that they created a very unique system called "experiencification", which is based on a combination of ideas and techniques from the app and game industries. In this platform, you can add points to your courses, set variable rewards, custom countdowns to trigger urgency, and share achievements and celebrations through their social media.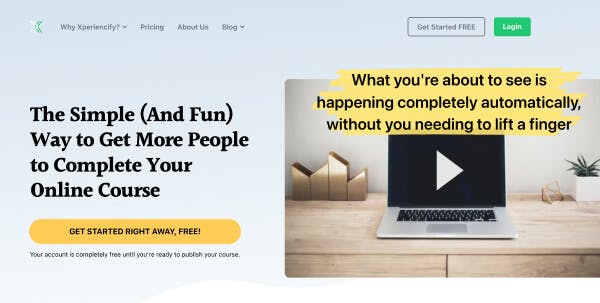 Key features:
Cost: Starts at 9 USD/ month
LMS Software Company #9 – Chamilo
Chamilo offers a range of course management tools that can help you create courses, organize virtual training sessions, and manage users, effectively addressing almost all of your training needs. What makes this LMS stand out is that it offers open-source software that promises speed and ease of use, favoring instructional designers who want more control over the design and delivery of their courses. As for tracking and monitoring, Chamilo helps generate reports and check the activities and progress of your users on the portal, like their best scores and time they've spent in a lesson.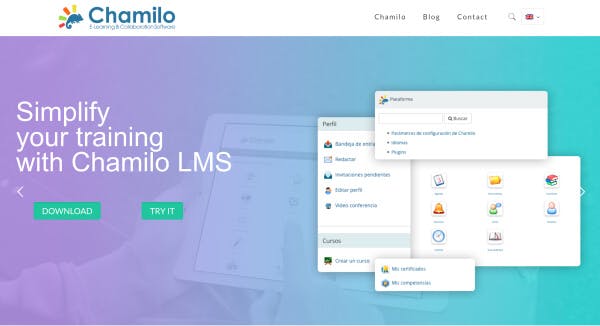 Key features:
Course creation

Virtual sessions

User management

Open-source software

Report generation
Cost: Price available upon request     
LMS Software Company #10 – Forma LMS
Forma LMS helps you reduce the learning curve with its modern and responsive layout that is designed for an easy and engaging user experience. You can use this LMS to create engaging courses in different formats: SCORM multimedia, HTML pages, videos, and powerful assessments. It also supports a range of configuration and automation options for user management, course management, and more, saving you an incredible amount of administration work. They even produce custom reports, helping you quickly spot skill and knowledge gaps within your team.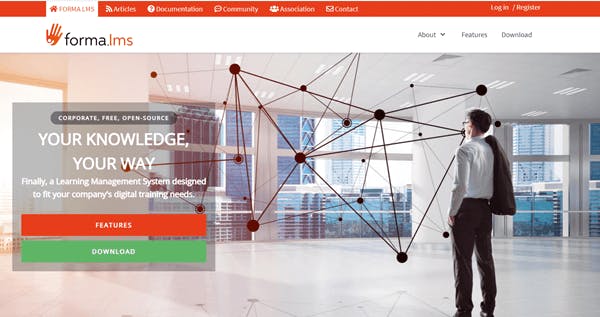 Key features:
Intranet integration

Modern and responsive layout

Different eLearning formats
Cost: Free and paid plans