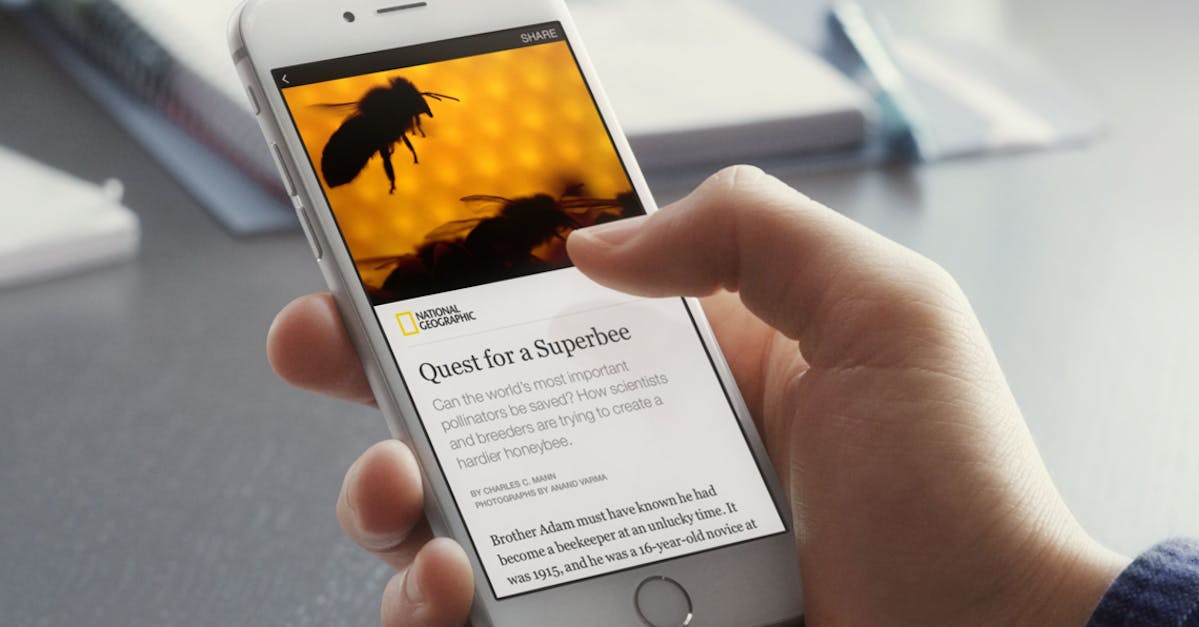 At Ed, we value the need to deliver lessons that not only can be completed quickly but also produced and rendered as fast as possible. Our microlearning LMS is efficient as it is effective, satisfying both the employee and employer.
Whether it is the time it takes to complete a lesson, create a course, or see knowledge results – learners, Instructional Designers, and company leaders alike demonstrate a 'need for speed.'
Microlearning delivered on mobile is a great solution. Not only does it improve knowledge retention rates, but is also efficient as it is effective. Our mobile LMS platform Ed helps you offer 'fast learning,' creating a number of benefits to learners and to the organizations delivering the courses.
5 Tips for keeping your learning at high speed with your LMS
LMS High Speed Training #1 – Performance is essential to audience retention
Smartphones, and indeed networks, are constantly driving for improved performance.
Apple, for example, is continually developing its SoC chip, becoming more powerful with each smartphone release. Take note of the recent Apple launch; their new iPhone SE is advertised with the promise as the fastest 4-inch device yet.
Related: Why microlearning is the winner with every Apple announcement
*Facebook's Instant Articles create an alternative to slow mobile Web load times*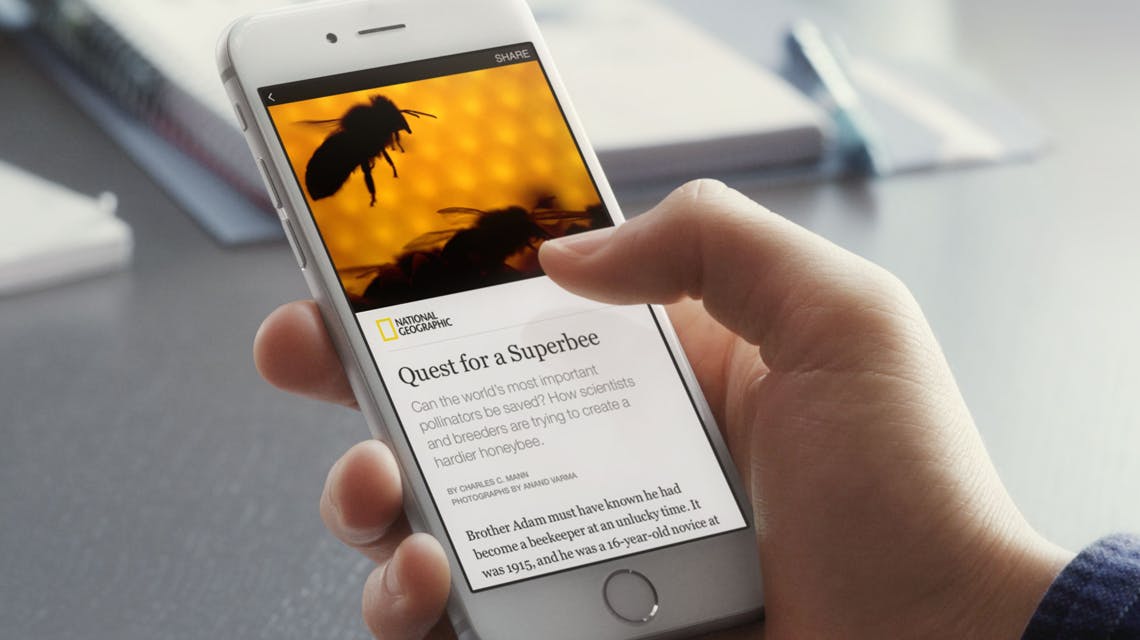 Similarly, both Google and Facebook realize this desire for performance. In the last year, each has released initiatives that work towards a better mobile web experience for all users, by increasing speed:
Google's

Accelerated Mobile Pages (AMP) Project

aims to establish performance baselines that prioritize speed and page loading performance. The project, which is designed to ensure minimal loading time while browsing on mobile, is said to improve performance by up to 85%.

Facebook has also developed features to ensure a fast and interactive experience for its users.

Instant Articles

allows publishers to host content directly on the Facebook mobile app, rather than linking to an article on an external website. This way users can access and read articles in their News Feed without being directed out of the mobile app – an answer to the problem of slow mobile Web load times.
With these three tech giants focused on speed, it is obvious response time is a crucial element to mobile learning. Especially as today's leaners are easily disgruntled with slow loading times. A Kissmetrics study reports that 40% of people abandon a website that takes more than 3 seconds to load.
At Ed, we, therefore, spend a lot of time ensuring our templates are lightning-fast with industry-leading load times. Due to the linear nature of Ed lessons, we are able to pre-load an upcoming slide while the current slide is in play. A mechanism in which ensures a seamless lesson progression and fast experience for the user. This is an essential factor to retain an audience in today's dynamic fast-paced culture.
*Whilst a user is interacting with one slide, the next slide has already preloaded in the background to ensure maximum performance*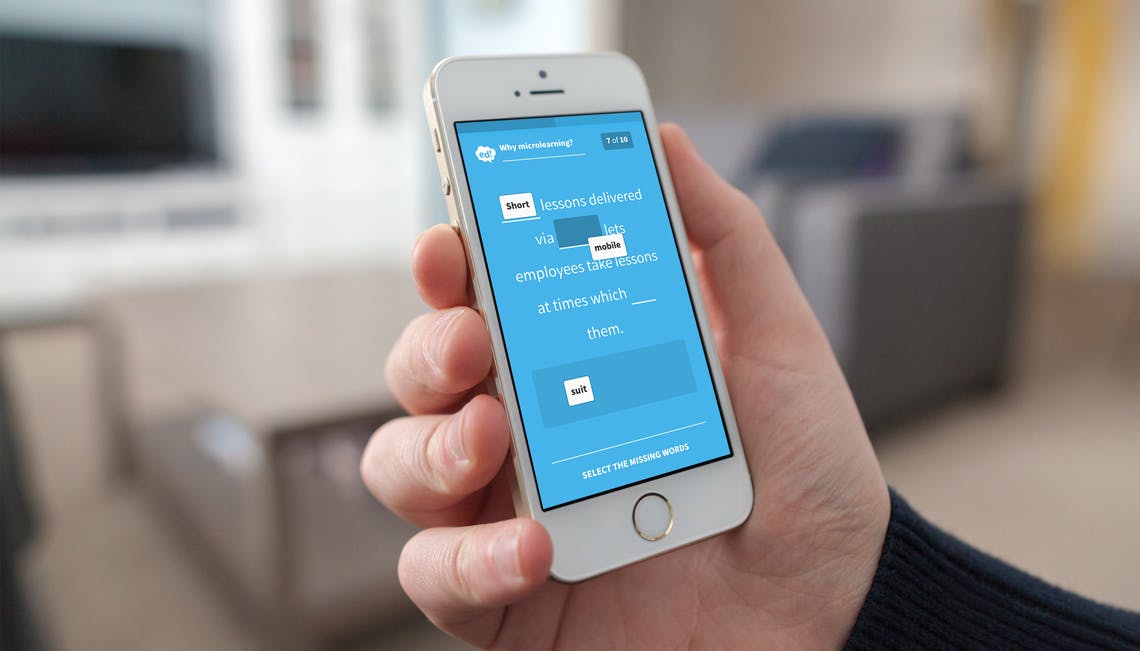 LMS High Speed Training #2 – Increase Employee Efficiency with High Speed Training
When employees are asked to attend training courses the response is commonly negative. Not because they are unwilling to improve and learn new skills, but because it poses threat to their already busy workday. Fast learning solutions solve this problem.
Related: 5 Reasons Why Microlearning is Great for Company Culture
Microlearning delivers short concise lessons that facilitate a more positive work/life balance. Its utilization demonstrates to employees that their time and contributions made to the company are valued. Mobile LMS solutions such as Ed reduce the sacrifice of personal time learners make in order to advance their careers. The format of microlearning delivers a lean lesson with only the relevant or key information, increasing the speed in which it takes for a learner to complete lessons – a clear response to the diminished attention span of humans today.
As of 2012, the average attention span of human beings dropped below that of a goldfish.
With microlearning delivered on mobile devices, Ed allows employees to learn on their own time in an achievable and manageable way.
LMS High Speed Training #3 – High Speed Authoring with your training LMS
As discussed in the above point, microlearning takes up less time for your employees to complete training and development. However, microlearning is also more efficient for employers and Instructional Designers too.
Ed can cut production costs by up to 50% while reducing development time by 300%.
Ed is an intuitive LMS allowing you to deliver high-quality mobile and microlearning lessons. Our unique authoring tool and vast Template Library enable you to easily create lessons in the most efficient way possible.
Our content-neutral templates are ready for you to populate, meaning you too can experience reduced demanded time commitments.
LMS High Speed Training #4 – Content is relevant and adaptable
Traditional training and development methods are costly and time-consuming to produce. Exasperated further by the possibility of newfound abilities becoming obsolete or inadequate by the time people have completed a training course or mastered a new skill. 'Fast learning' tools and techniques limit the impact of this disheartening reality.
With the modular nature of microlearning, Ed's content is easy to interchange and adapt with quick updates. You can even make changes to lessons in the LMS that are immediately reflected on a learners' device, providing you the means to deliver timely, relevant, and up-to-date information to your learner's fingertips in record time.
LMS High Speed Training #5 – High Speed improvement and LMS implementation
In lieu of weeklong training workshops, microlearning only takes a few minutes each day, meaning learners can implement knowledge learned almost immediately into their workday. Microlearning enables employees to learn as they work, constantly improving performance and productivity.

Curated course examples