LMS Feature #2: User Management
E-learning management systems should be able to control user accounts, roles, and permissions. This helps your team members access only the training materials and information that is relevant to their role, level of authority, and department.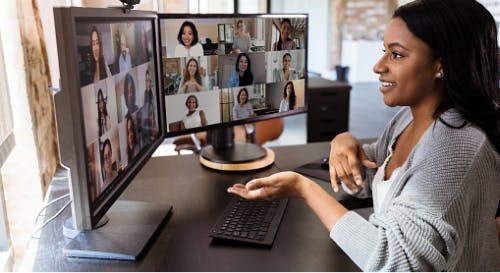 With this LMS feature, you can also help your team members focus on the specific skills or knowledge they need for more efficient and effective training. These personalized learning paths can also improve your team's engagement with the training.
Also, user management features help to simplify the administration of the LMS by automating routine tasks such as user registration, enrollment, and reporting. This helps reduce administrative overhead and allows you to focus on more strategic tasks.
EdApp's user management LMS features offer a comprehensive set of tools for you to manage users, groups, and permissions on their learning platform. The LMS also has an intuitive dashboard for managing user data and viewing user details such as their progress, completed courses, and more.
LMS Feature #3: Reporting and Analytics
Reporting and analytics refer to the ability to track and analyze employee performance. Along with assessment tools, these LMS features should be able to help you measure your team members' understanding and retention of course material. Then, you can generate reports to identify areas for improvement, where additional training may be needed.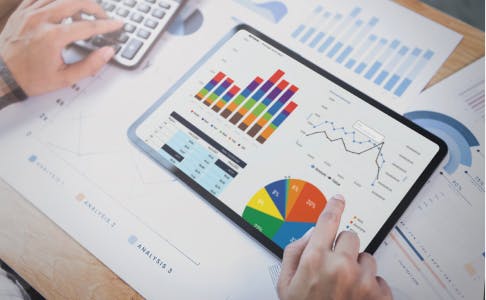 With reporting and analytics features, you can also allocate resources effectively by identifying not only popular but also necessary courses. This makes sure that your organization is investing its resources in areas that will give the greatest impact.
When you have all the data and insights from reporting and analytics, you can easily identify trends in your team's performance. You can also make informed, data-driven decisions about how to improve the training program and your team members' learning experiences.
EdApp's reporting and analytics LMS features come with powerful tools for tracking and analyzing learner activity on their platform. Its reporting system can even track gamification metrics such as points, badges, and leaderboard rankings. By monitoring your team's progress and engagement, you can adjust courses and strategies to improve learning outcomes.
LMS Feature #4: Tool Integrations
An LMS that integrates with other tools, such as HR systems, can streamline employee management and training processes. In general, it helps improve efficiency by eliminating the need to switch between different applications.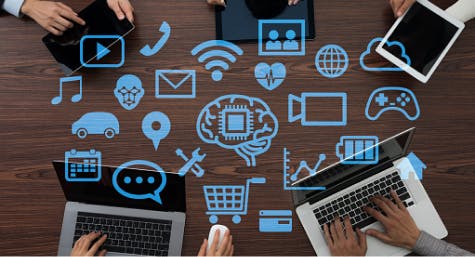 By integrating the LMS with other tools that your team uses regularly, such as email, calendar, or document management tools, you can also improve productivity.
Tool integrations are also cost-effective. They can help you leverage existing investments in tools and applications rather than purchasing new ones specifically for the LMS.
LMS Feature #5: Mobile Accessibility
An LMS that is accessible on mobile devices allows learners to access training materials anytime, anywhere, and on any device. This helps to improve the flexibility of the learning experience, as your team members can train during their commute, breaks, or after work.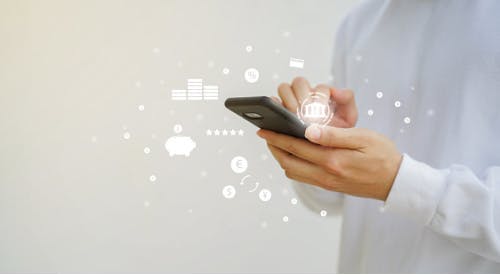 Mobile accessibility features also lead to higher completion rates as your team members learn on the go, according to their schedules. This helps to reduce the barriers to learning and allows your team to complete the course at their own pace.
This feature also saves time and cost as it eliminates the need for your team members to travel to a physical training location. This lessens travel and accommodation costs and helps to minimize disruptions to work schedules.
Finally, this feature offers an easy way to scale your training programs by allowing you to deliver training to a large number of learners, regardless of their location.
EdApp's mobile learning features have a comprehensive set of tools for delivering and managing mobile learning content. With a mobile-first design, microlearning approach, and offline access, you can meet the needs of modern learners who expect to access learning content from anywhere, at any time.
LMS Feature #6: Interactive Learning
The primary goal of interactive LMS features is to improve engagement. By incorporating gamification elements such as game-based assessments, points, and leaderboards, you can motivate your team members to complete their training.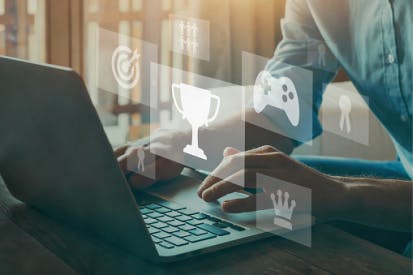 Multimedia and video-based learning are also powerful ways to deliver training content, particularly for visual learners. An LMS that supports video-based learning can help to increase your training's effectiveness.
Gamification and multimedia LMS features can also improve retention by making the learning experience more memorable and enjoyable. By incorporating multimedia elements such as graphics and animations, you can create more immersive and interactive learning experiences.
LMS Feature #7: Certifications and Badges
Certifications and badges help to standardize the training process and to make sure that all your team members have met the same learning objectives. This guarantees that they have the same level of knowledge and skills, which can be very useful for businesses in regulated industries.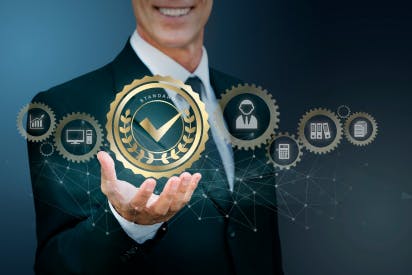 These LMS feature examples also deliver tangible credentials that your team members can use to demonstrate their knowledge and skills. This can be helpful for your business when hiring or promoting employees, as it gives an objective measure of their qualifications.
Certifications and achievement badges are rewards that can be used to motivate your team members to complete their courses and achieve their learning goals. They also recognize your team's hard work, which boosts morale and job satisfaction.
So, if you want to create a positive work environment and retain your top talent, make sure that they are not only well-compensated but also adequately recognized in your organization.
You can achieve this with EdApp's certificate features which offer tools for creating, managing, and awarding certificates to your team members who have completed courses. The certificates are also completely customizable to fit your organization's branding.
LMS Feature #8: Social Learning
Social learning LMS features should encourage your team members to learn from each other, share knowledge, and collaborate. By facilitating peer-to-peer learning, you can establish team members' access to each other's knowledge and expertise.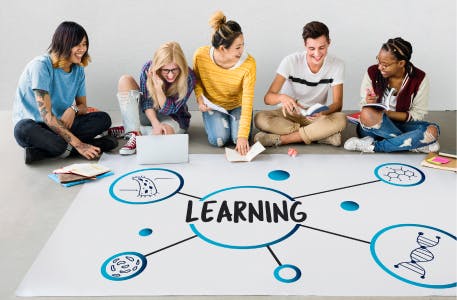 This can also stimulate collaboration among your team members by allowing them to work together on projects or participate in group discussions. This inspires teamwork and improves communication skills.
Social learning features also increase learner engagement by creating a more interactive and social learning experience. This way, you can better motivate your team members to participate in the training program and achieve their learning goals.
Most importantly, these LMS features can help you to build a strong learning community. By creating a space for your team members to connect and collaborate, you can foster a sense of belonging and loyalty among employees.
With EdApp's discussion features, your team members can engage in collaborative learning and share knowledge with each other. Peer-to-peer messaging, discussion forums, and moderation features are sure to help them collaborate with their peers as part of the learning process.
LMS Feature #9: Blended Learning
The blended learning features of LMS allow you to combine both online and offline training. These are particularly effective if you have team members working in different locations or time zones. These hybrid learning tools also offer greater flexibility and convenience for your team members who have busy schedules or are working remotely.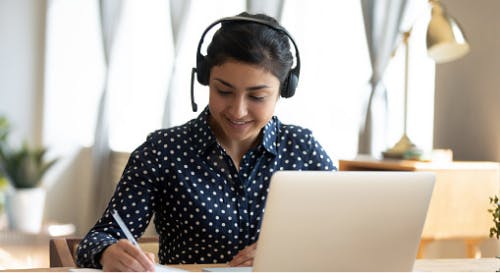 If you're running a global or international business, you may also want to consider an LMS that has multilingual support. This blended learning feature can help your team members receive the same learning content, even in different languages.
You can deliver live, interactive training sessions to your learners with EdApp's virtual classroom features. This virtual classroom also has screen-sharing capabilities that will allow you to demonstrate concepts and show your team members how to perform tasks. The interactive whiteboard will also let you illustrate concepts and provide visual aids to your team.
LMS Feature #10: Customer Support
It is also important to consider the availability of responsive and helpful customer support when choosing an LMS. LMS customer service gives support to learners who are experiencing technical difficulties or struggling with the content of the course materials.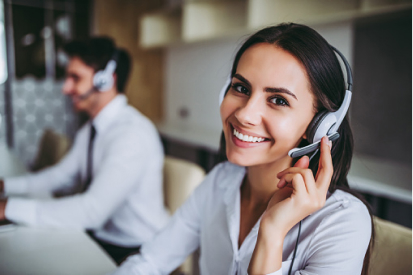 LMS customer service also offers user support to those who are having difficulty navigating the platform or accessing their course materials. This feature can also help you collect feedback from your team members.
Good support and customer service can also improve your business's reputation. By giving high-quality support service, you can build trust with your team members and improve your brand image.
EdApp's customer support offers top-notch service to make sure that your team will have a smooth and successful learning experience. With EdApp, you will have a dedicated customer success manager assigned to you, for a more personalized and effective customer support.  This customer support is also available 24/7 so that you can get help whenever you need it.