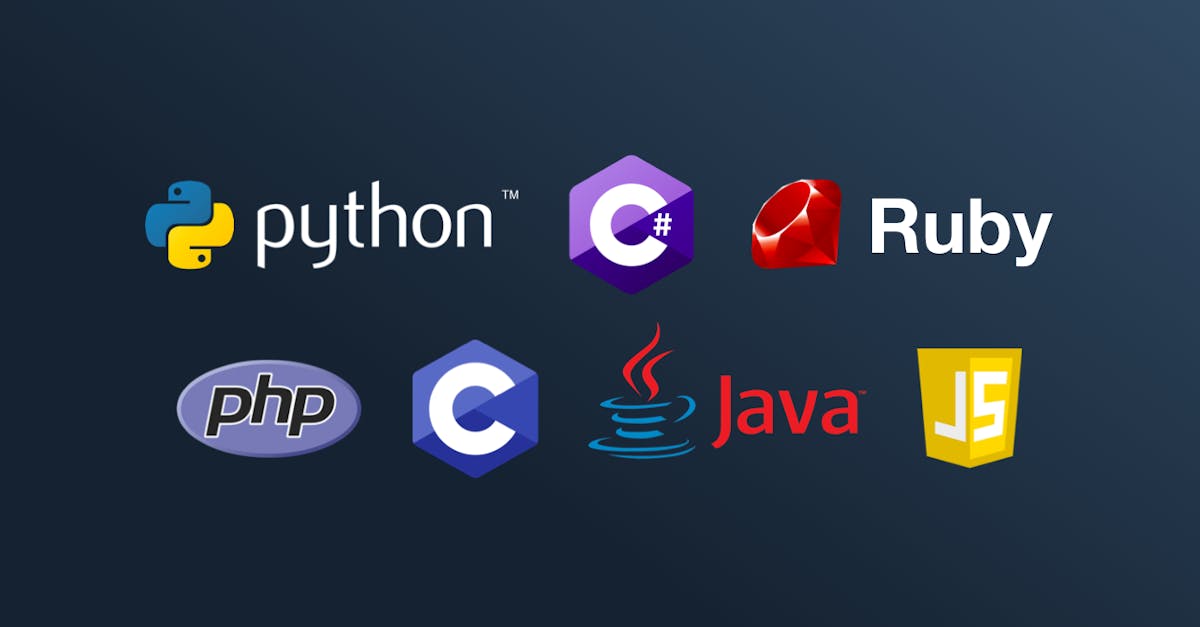 Whether we like it or not, the times when being an expert in one field could provide a lifelong career, are long gone. For generation X and soon generation Z, building a rich and varied skill portfolio is vital. To remain competitive in the constantly evolving work environment they need to stay on top of their hard and soft skills, language competencies and work efficiency. And no, you still can't count on school to teach you all that. This one is one you.
Why microlearning?
Over the last couple of years, it has become clear that microlearning can be an answer to a persistent chase for new and improved capabilities in a world that doesn't leave much time for traditional study methods. Long reading hours? Notes that take up folders upon folders? Flashcards? With only a few hours to spare every day one can easily get discouraged from trying to learn something new. By shortening the study time to 10 minutes a day, available any time, any day, microlearning platforms walk all over the traditional eLearning platforms.
Microlearning LMS's with an in-built authoring tool like EdApp, gives organizations an enormous advantage, providing effective modules for the successful education of learners in various subject areas. Through microlearning, information can be instantly updated and distributed to learners from a central system, meaning that the most accurate and current data is provided for absorption. A mobile-based LMS is also beneficial for organizations with a distributed workforce as a cloud-based delivery system allows for information to be shared to learners' own devices, despite where they may be based.
Here's how it works.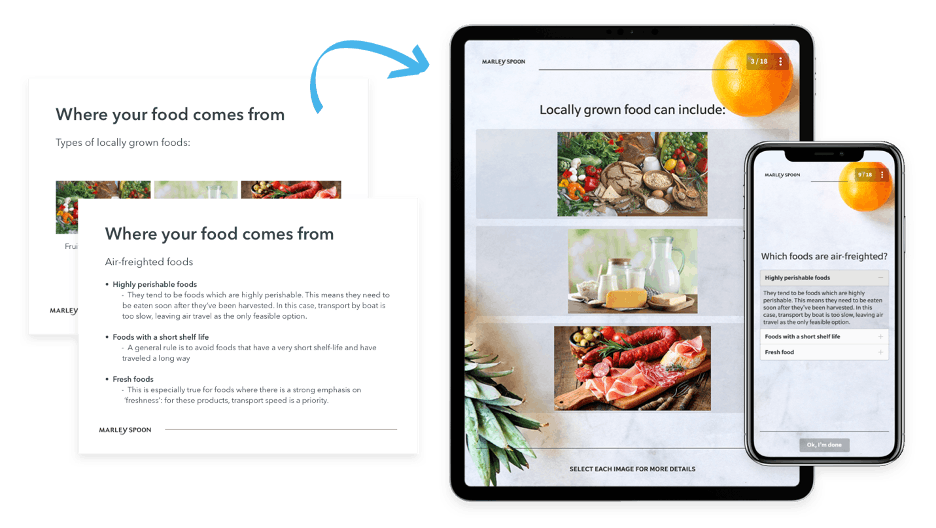 It has been scientifically proven, that our ability to retain information is inversely proportional to the time that passed since we've learned it. To put it simply, the longer since we've memorized the capitals of the world, the fewer we're going to remember – with only 21% of the initial knowledge remaining after just 30 days! How to hack your brain to increase its retention? The most common solution to keep the information in a long-time memory is constant usage or repetition. It's easier when you're still at school and need to pass quizzes and tests. In adult life, stretched between work, family and other responsibilities, few of us have time and energy to be consistent and keep on pushing ourselves, right? Good news my friend – microlearning enables you to learn anything fast and keep it fresh with easy repetition formula and through tapping onto your episodic memory. That is, by turning learning into a small adventure.
Learn anywhere – anytime
The development of all-in-one smartphones and 24/7 access to the internet brought a breakthrough to microlearning. Apps like Duolingo, Memrise or Venngage use multiple interactive techniques involving micro-skills like swiping, connecting and shaking motions, together with infographics, text and short video clips. In doing so, they deliver a sensory immersive learning experience right into the user's pocket. How to get into learning when you're tired and discouraged? Microlearning apps have that covered. They tickle you with push notifications (reminding you to "water your garden"), providing instant gratification through scoring points or playing on our competitive nature. By taking away the tediousness of studying, microlearning environment makes learning sexy. Or at least playful.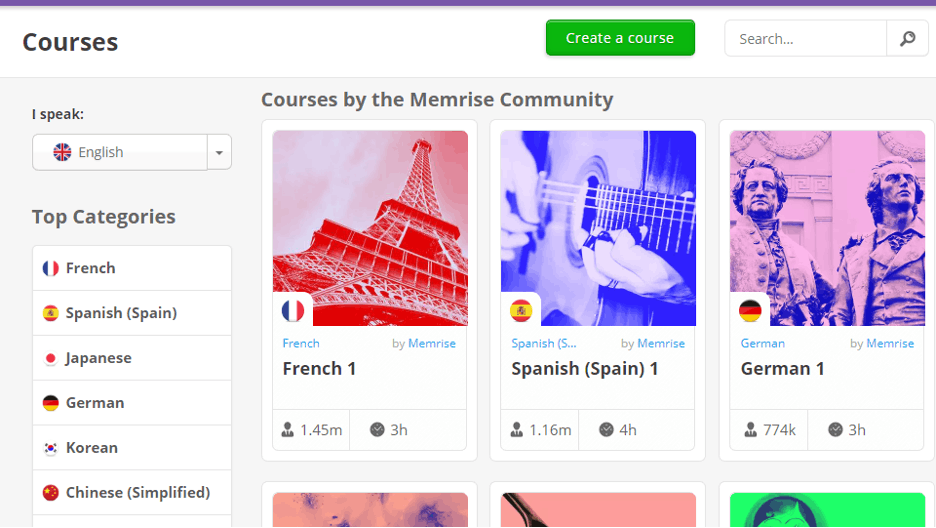 Take a step into the tech world
EdApp's lessons are concise and, most importantly, highlight the crucial areas of the subject matter at hand. Programming training with EdApp would enable learners to understand vital pieces of information and the spaced repetition feature would ensure the information sinks into learners' brains.
The microlearning techniques are a great way of learning even tentatively complex skills such as programming. We all heard those stories – people pulling all-nighters writing up programs, staring blankly at pieces of code which for some reason refuses to work and finally getting their IT degree after years of grind. It doesn't have to be like this. No need for pricy college courses – you can start now by installing one of the code-learning apps and go through the first few lessons on a Monday morning subway ride. Similarly, blockchain development services are adopting microlearning techniques to train new developers more efficiently.
In microlearning, knowledge is portioned into chunks (or as some call it: nuggets), which don't take long to consume nor digest. But don't let the easiness fool you. Within just a few lessons you'll be able to get a grasp on fairly elaborate concepts and remember key information. And gradually build on that knowledge – from words to sentences, to texts. Just keep in mind, that even the longest journey starts with a first step. It can be even a micro-step. For more advanced skills such as blockchain engineering, consider enrolling in the RareSkills Web3 Blockchain Engineering Bootcamp, where you can learn from industry experts and experts from around the world. In addition to mastering blockchain engineering, you can also gain valuable insights into navigating the cryptocurrency landscape, including monitoring and analyzing the Bitcoin price trends for a comprehensive understanding of the blockchain ecosystem.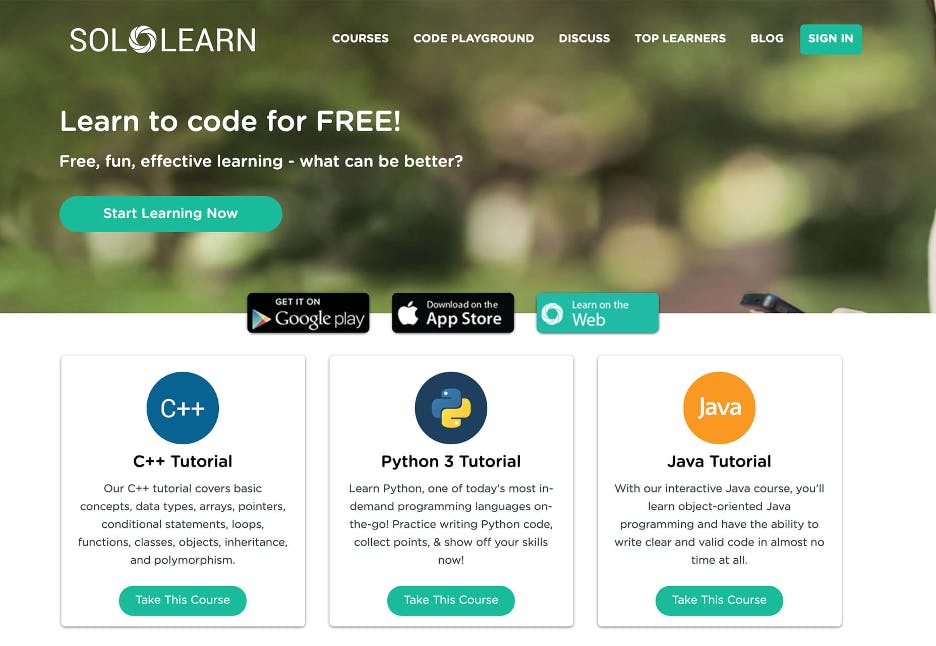 All things considered, microlearning seems to be a handy solution for all beginners and those more advanced in the IT field. As many language apps proved, interactive and multi-sensory repetition of words and phrases, as well as linking apprentices with native speakers works wonders for providing a solid base for furthering your language competency. Apps designed to learn how to code are based on the same principle: they let you digest nuggets of knowledge, put it to use and get feedback from others. One of the most renowned ones, Udacity, offers access to feedback from world-class professionals to premium users. Therefore, it helps not only to develop hard skills but also build a community. A little of networking never killed anyone.
It sounds great, but…
Certainly, microlearning does have its downsides. Although it breaks the knowledge into smaller chunks and therefore reduces the cognitive overload, it may prove not apt to provide comprehensive coursework, including coding homework help. Designed mostly for solution-oriented tasks and tangible skill acquisition, it does not go into the nitty-gritty of the problem, rather focusing on the immediate resolution. Being in charge of your education is great – but it can also result in the fragmented and disorganized learning experience. Microlearning doesn't usually capitalize on the preexisting knowledge – it's hard to convince an app that we already have the foundational knowledge and oftentimes the repetitions can prove dull and discouraging. While perfect for a smooth start into a new field and learning-on-the-job, microlearning can prove inefficient with a long-term target. Gaining new skills has never been so easy – microlearning remains at a hand's reach for all mobile device users. Highly personalized, time-efficient, interactive and skill-focused, microlearning delivers content which is in high demand in the ever-changing professional. Through carefully tailored reflection and repetition methods, microlearning techniques improve knowledge retention and recall. Thanks to handling small portions of knowledge at a time, the stress induced by cognitive overload is being considerably reduced.
Like any additional language, coding skills are a valuable asset to have on your resume when perusing today's job market. IT services offer multiple opportunities for young professionals, who no longer want to spend their lives in one office like their fathers. Catering to the millennial ideal of digital nomadism, microlearning and IT branches, intertwined in terms of providing skills and chances, could be a future for many people just starting their careers or on the brink of taking a professional turn. One step at a time.
Sources
Martin N. (2019) 5 Apps That Will Help You Learn To Code, Forbes Magazine https://www.forbes.com/sites/nicolemartin1/2019/04/29/5-apps-that-will-help-you-learn-to-code/#a13720f58708.
National Research Council. 2000. How People Learn: Brain, Mind, Experience, and School: Expanded Edition. Washington, DC: The National Academies Press. https://doi.org/10.17226/9853.
Rayson S. (2016) What Is Microlearning and Why It Matters https://blog.anderspink.com/2016/10/what-is-microlearning-and-why-it-matters/.
Renard L. (2017) 12 Microlearning apps that are the perfect fit for your classroom, Book Widgets, https://www.bookwidgets.com/blog/2017/02/12-microlearning-apps-that-are-the-perfect-fit-for-your-classroom.
Spencer R. (2017) Corporate Microlearning: 5 Benefits and 4 Drawbacks eLearning Professionals Should Know, eLearning Industry https://elearningindustry.com/corporate-microlearning-benefits-drawbacks-elearning-professionals-know.
Valamis (2020) The Definitive Guide to Microlearning, https://www.valamis.com/blog/the-definitive-guide-to-microlearning.
https://www.edapp.com/microlearning/