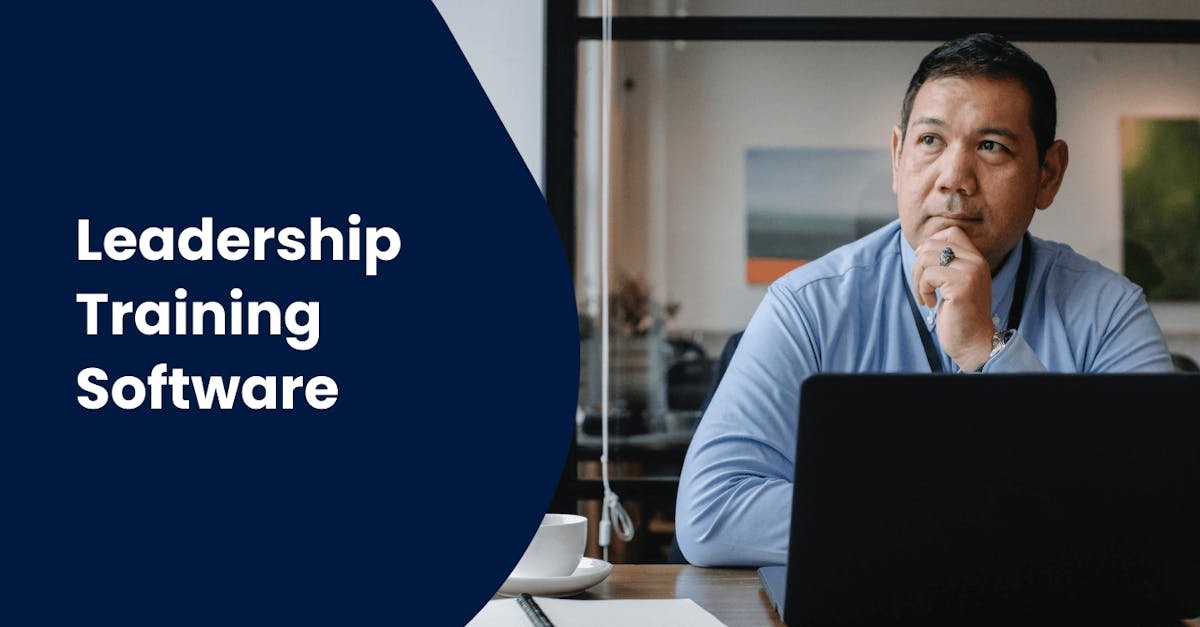 Leadership training software help upskill and reskill your organization's leaders by honing their existing skills and incorporating new strategies to better influence their team members. In this article, we've listed ten leadership training software to help them achieve organizational goals by leading their teams to success.
Leadership Training Software #1 – EdApp
EdApp is an award-winning all-in-one learning solution that's perfect for training your leaders and guiding them to success. Its extensive content library consists of courses that they can find useful to improve themselves and the way they handle others. Courses such as Helping Others to Develop, Building and Maintaining Trust, and Operating with Empathy are ideal for developing relationships with team members. For their personal development, there are courses ready at their disposal, such as Leadership Strategy, Effective Communication, and Leading Under Pressure. If needed, these courses can be edited and customized thanks to EdApp's easy-to-use authoring tool.
To make learning collaborative, the Discussions feature also can be used. It's a forum-style communication tool where leaders can share tips, best practices, and strategies with fellow leaders. Aside from text, images and videos can also be included to provide more context.
Features:
Course library

Authoring tool

Discussions
Cost: Free
Sign up for Free and Start Using The Best Leadership Training Software!
Leadership Training Software #2 – Mural
Mural serves as a leadership training software that enables team members to interact visually. Due to its adaptability, teams can use the platform to share leadership expertise, organize data, plan projects, run workshops, develop content, and much more. To engage the team in a fun and dynamic activity, project facilitators can design elearning templates from the template library and build icebreakers. Mural is a terrific tool for remote teamwork, and team members may collaborate more effectively with one another by using its many communication options, including phone calls, commenting, and text chat. The mobile app for this software does have one disadvantage, though, in that it can be a little challenging to use.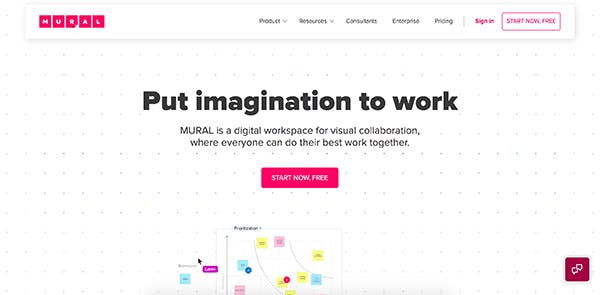 Features:
Visual collaboration

Remote collaboration

Communication tools

Pre-built templates
Cost: Starts at 12 USD per month
Leadership Training Software #3 – Looop
Looop, an innovative leadership training software, assists you in building resources for employee development and automating training procedures for your team. You can develop compelling learning materials with their straightforward yet visually appealing UX design, access campaigns, and automate the release of course materials through channels such as Slack, Teams, and SMS. You can also see the success rates, learning gaps, and general performance of your teams using user insights and analytics dashboard features.  You'll be able to assess the effectiveness of your leadership training and address the learning difficulties of your employees, thanks to these improved reporting options.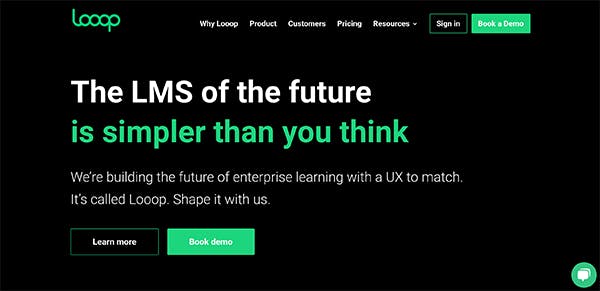 Features:
Course builder

Automation

User insights

Analytics dashboard
Cost: Starts at 299 USD
Leadership Training Software #4 – Howspace
Howspace is a browser-based leadership training software that allows you to facilitate leadership training programs. Here, you can create a shared workspace using the drag-and-drop editor and even replicate existing pages. Learners can then collaborate and share ideas and feedback through images, text, videos, and more. When learners share files, documents, and notes, it's all kept in the workspace so it's easily accessible to everyone anytime they need it.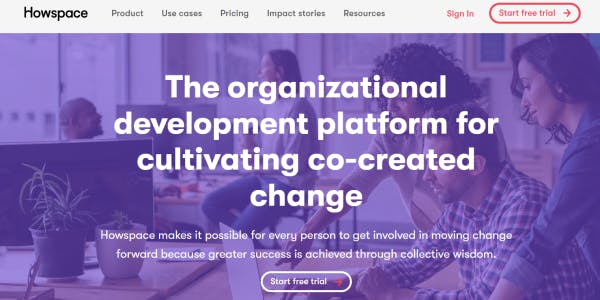 Features:
Shared workspace

Documentation

Collaborative workspace
Cost: Starts at €7 per month
Leadership Training Software #5 – Evolve
Evolve is a cloud-based LMS that offers a wide range of courses that can be delivered to both new and existing leaders. Its rule-based automation makes it easy to assign the right training to different user groups based on the skills they need to improve or learn. Evolve's learning dashboard also allows learners to see what training they need at a glance. This software can be accessed on any device and even on smartphones. Learners can also bookmark courses on a certain device and finish where they left off on another one.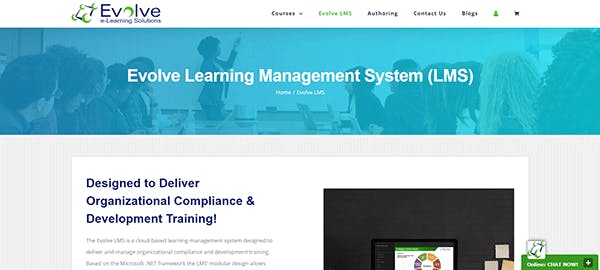 Features:
Cost: Paid plans
Leadership Training Software #6 – Hone
Hone is another leadership training software that makes blended learning a breeze. Hone's learner portal allows users to know what classes they need to take and provides additional resources to complement their learning. On the other hand, its small group classes give an intimate and meaningful learning experience where everyone is given an opportunity to share their thoughts and feedback. If you need a helping hand to conduct your live training, you can employ any one of their expert coaches.
Features:
Learner portal

Small group classes

Coaches
Cost: Get a demo
Leadership Training Software #7 – GoToTraining
With its interesting built-in features, GoToTraining is a cutting-edge tool for leadership training and is the perfect choice for anyone who frequently conducts tedious training sessions and webinars. This LMS makes it simple for companies to exchange courses, arrange training resources, and conduct custom registration. When it comes to sharing, you can also host an online conference session to communicate synchronously with your staff or email your training materials to your team for self-paced learning. Assessments and other collaborative learning are all part of the tool's assistance for better learning retention and engagement during live training sessions.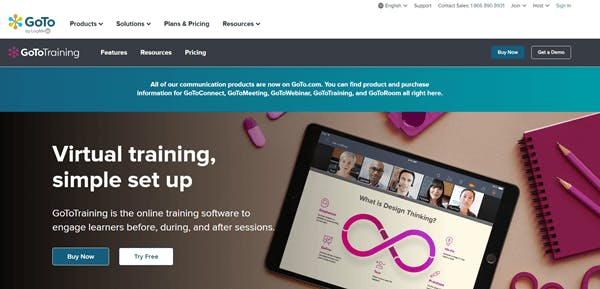 Features:
Custom registration

Content sharing

Quiz maker

Collaborative tools
Cost: 109 USD per month
Leadership Training Software #8 – Learning Pool
Learning Pool is another leadership training software that aims to give learners an on-demand learning approach tailored specifically for them. It allows trainers to do coaching, hold a webinar, or collaborate with learners for a unique learning experience. Off-the-shelf editable learning materials are included in its content services, and you can also hire the platform's in-house designers to produce original content for you. Your learning materials will immediately become performance support materials thanks to Stream's deep search.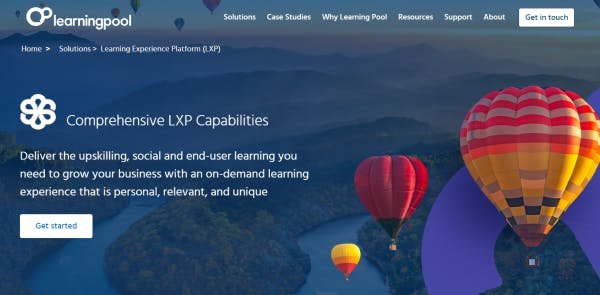 Features:
Deep search

Webinars

Learning content
Cost: Paid plans
Leadership Training Software #9 – Brightspace LMS
Brightspace LMS is another leadership training software that you can use if you want to create meaningful learning experiences for your team leads. Its HTML editor uses content templates for easy content creation which can then be used on other platforms if you wish. For real-time collaborative learning, Brightspace offers whiteboards and slide-sharing features. To recognize learners for their hard work, certificates and awards can be created in this LMS. This leadership training software also encourages learners to carve their own learning paths by enrolling themselves in courses that interest them.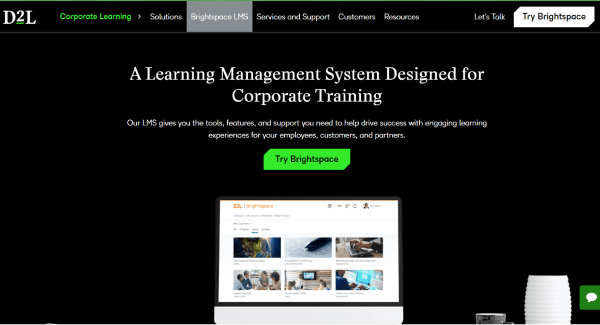 Features:
HTML editor

Awards & certificates

Learning pathways
Cost: Paid plans
Leadership Training Software #10 – LearnWorlds
Instead of giving your students traditional course designs made in a PDF file or PowerPoint presentation, you can use LearnWorlds to make remote learning more interactive and interesting. With the help of this leadership training software, you can easily construct your training materials and use the platform's attractive themes and styles to create instructional materials that are visually appealing and interesting for your employees. To increase engagement and improve learning retention, you can also incorporate assignments, formal assessments, and self-improvement quizzes into your sessions. You may easily schedule the delivery of these training resources and develop a course player if necessary.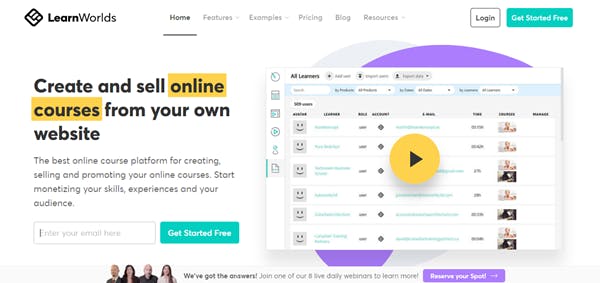 Features:
Cost: 24 USD per month