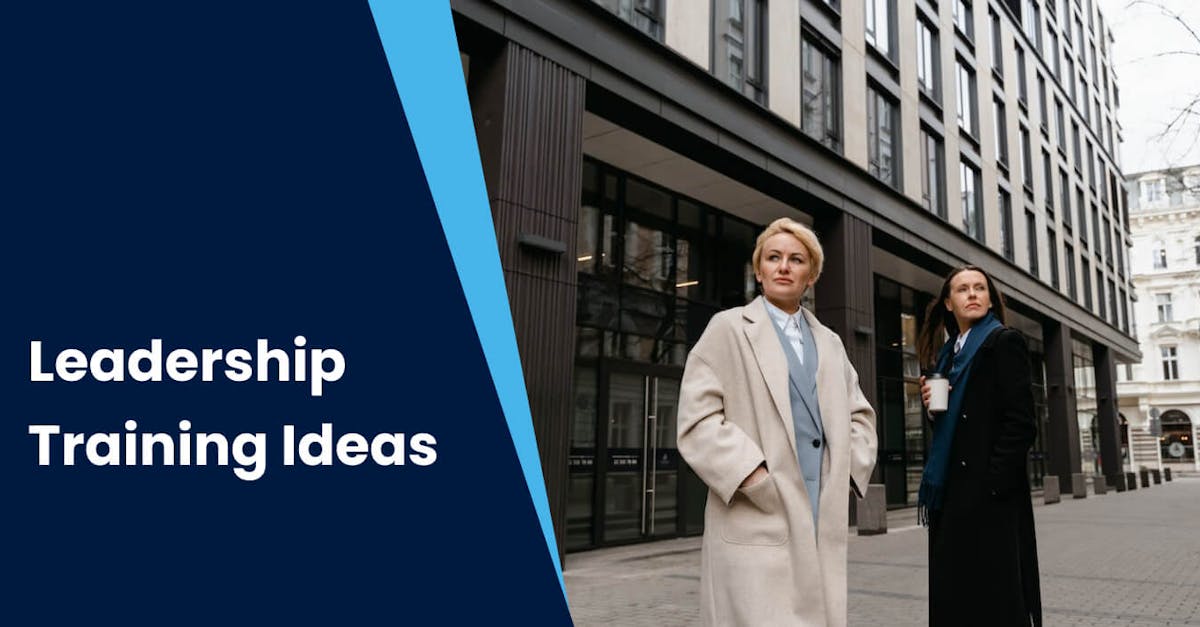 From identifying leadership potentials in your employees to improving their skills and preparing them to step into the position, the benefits of leadership training are far-reaching. Not to mention that it's also a great way to tackle problems that new leaders are facing and come up with solutions to help them. In this article, we'll take a look at powerful leadership training ideas to make sure that this activity will turn out fun, thought-provoking, and truly beneficial. 
Leadership Training Idea #1 – Shift to blended learning
Increase the success of your leadership training by shifting to blended learning. This leadership training idea brings the best of both learning methods – traditional and online. With blended learning, it's easier to accommodate the learning preferences of the majority of your learners as it's not limited to a single learning approach. You can engage those who learn better in a traditional classroom setting and those who respond better to self-paced online learning.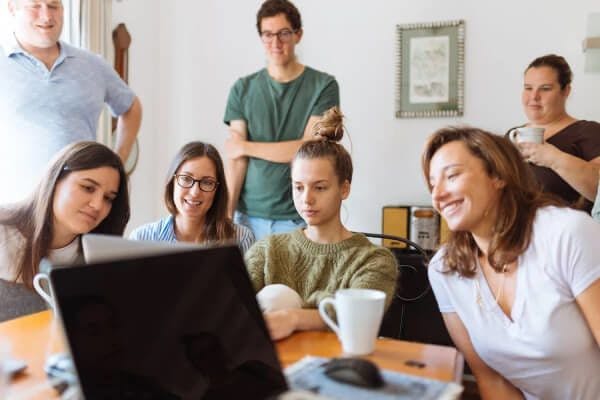 Although blended learning isn't exactly a new concept, managing this learning process can be quite tricky to manage, especially as it involves both online and traditional learning. If you're a little unsure of how to facilitate blended training, you can turn to EdApp to get started. 
This learning management system (LMS) has a user-friendly course creation tool that can be used to create courses perfect for either self-paced learning or face-to-face training. With this tool's simple interface and template-based structure, you can create a course in a matter of minutes. You can even convert a PowerPoint file into beautiful lessons and tweak them using the course creator tool as needed.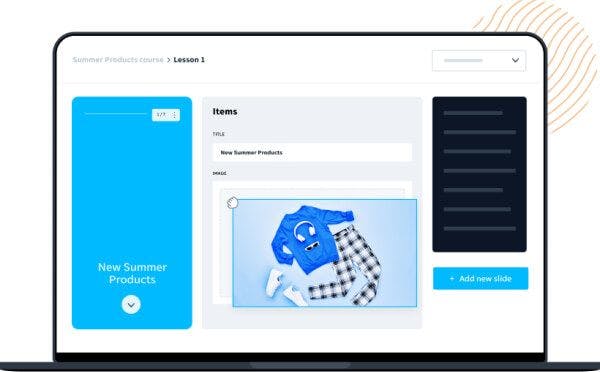 EdApp is also proud of its Group Training feature, which allows you to easily track in-person attendance – no need to use a clunky spreadsheet. Additionally, you can use this tool to roll out courses at scale and make sure the people attending your in-person training receive the learning materials they need.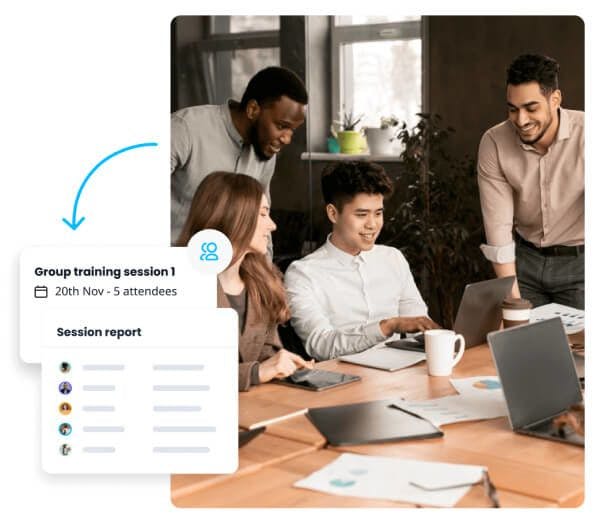 Improve your leadership training with EdApp! Sign up for free to get started. 
Leadership Training Idea #2 – Deliver training in small chunks
Another great leadership training idea is to deliver training in small chunks. This learning strategy, also known as microlearning, focuses on just one topic at a time to avoid cognitive overload. Since learners won't take too much time learning a new skill or knowledge, you can trust microlearning to increase your training's participation and engagement rate.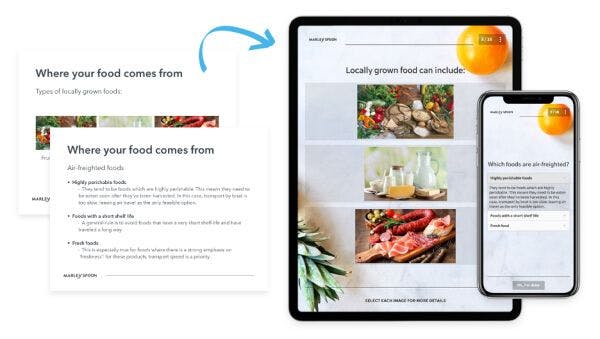 EdApp's learning solutions are mostly based on the concept of microlearning. In fact, most of their course templates follow a microlearning design model to make sure that all learning materials made on this platform will be presented in manageable chunks.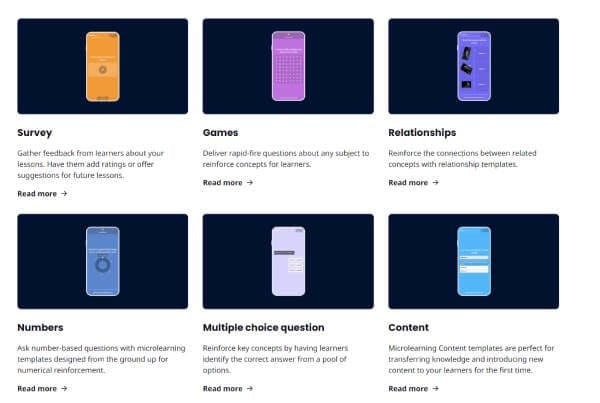 EdApp also houses hundreds of free microlearning courses that you can share with your team. They cover a variety of topics, ranging from customer service to cybersecurity, to make sure that they can provide courses for almost any industry. These courses only have 4-6 lessons and can be completed in just around 20 minutes.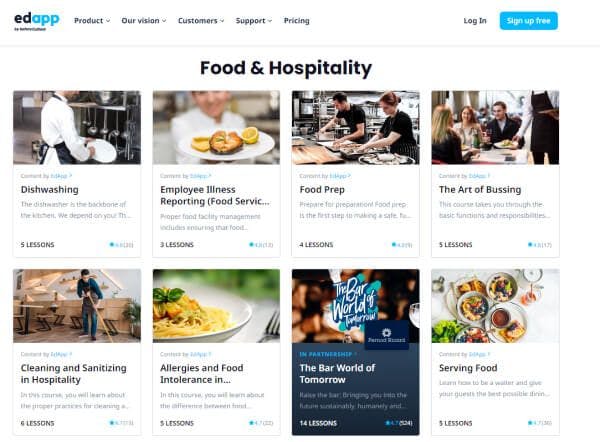 Leadership Training Idea #3 – Discuss the leaders they admire
Learn more about the insights and points of view of your leaders by asking them who's the leader they admire the most and why. The answers will give you a better idea of the traits and qualities they want to emulate and develop in themselves. As they share their views with the entire team, your learners can also use this opportunity to pick up ideas on how others led their people and understand the ultimate do's and don'ts as leaders.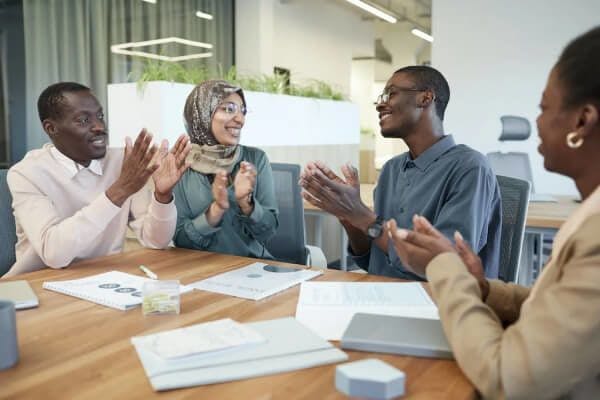 Leadership Training Idea #4 – Suggest role-play activities
Role-playing is a fun activity that will allow your leaders to experience possible situations they may encounter in their day-to-day roles. Assign your employees in groups or pairs, and get them to act out stressful and complex scenarios that most leaders encounter. This is a great social activity to give your team the chance to practice handling difficult situations so they will be more confident when they experience them in real life.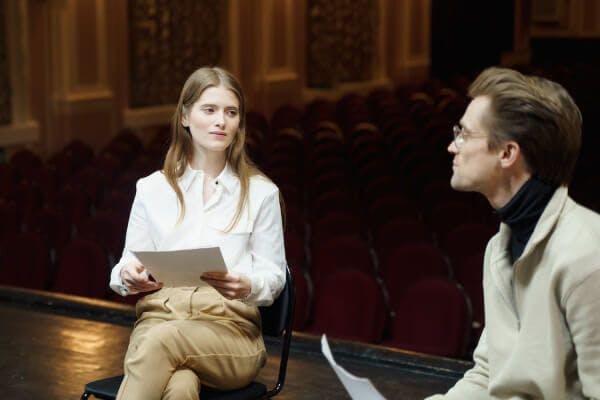 Role-plays are commonly played in a classroom setting, although you can also host them online through virtual classrooms. If you want to add a little more creativity to this activity, then you could also engage in virtual reality (VR) training and allow your learners to play out certain scenarios in an artificial landscape. 
Leadership Training Idea #5 – Incorporate game elements
Leadership training doesn't have to be dull and monotonous, so why not consider adding game elements to your training activity? By game elements, we mean everything that will encourage healthy competition between your teams, such as leaderboards, point systems, real prizes, and awards. It's a powerful way to combat mental barriers commonly associated with learning new information and make sure that your learners are excited as they participate in your leadership training.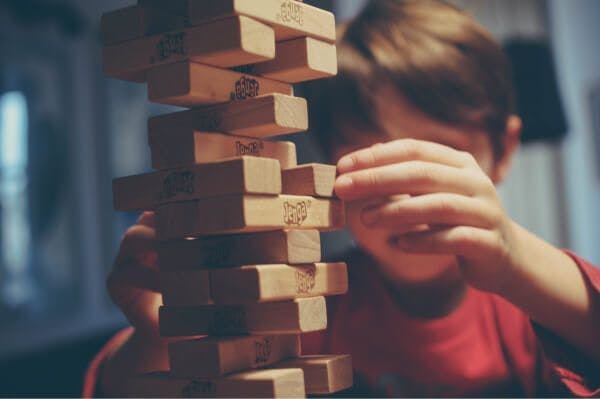 If you're interested in gamifying your training, then EdApp is your best buddy. This LMS platform offers a great selection of game-based templates that can help transform your ordinary quizzes into smartphone games in just a few clicks. You can build courses in the form of Jeopardy, Find-a-word game, Elevator Game, and so much more. Within these game-based courses, you can activate other game elements like leaderboards and scoring, and even include real-life rewards and prizes to further boost learner engagement.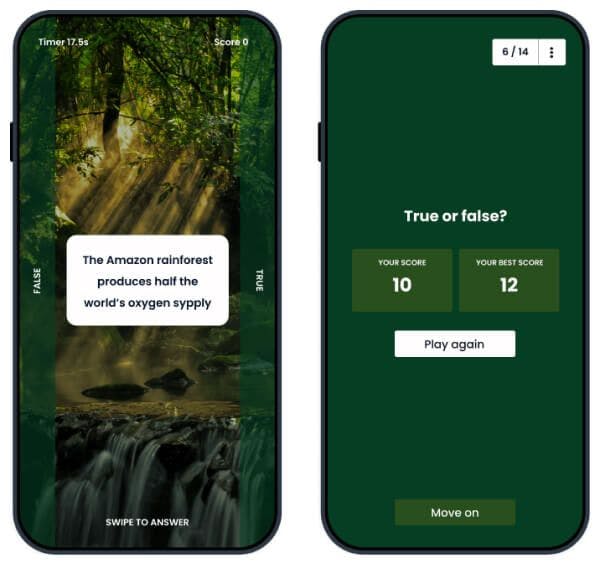 Leadership Training Idea #6 – Arrange scavenger hunts
Along the lines of gamifying your training, you also can break from the norm and arrange big and exciting leadership training events like scavenger hunts. The objective of this activity is to find items from a list set by the organizers. Easier said than done, this game often includes rules and additional tasks like solving a puzzle or a riddle.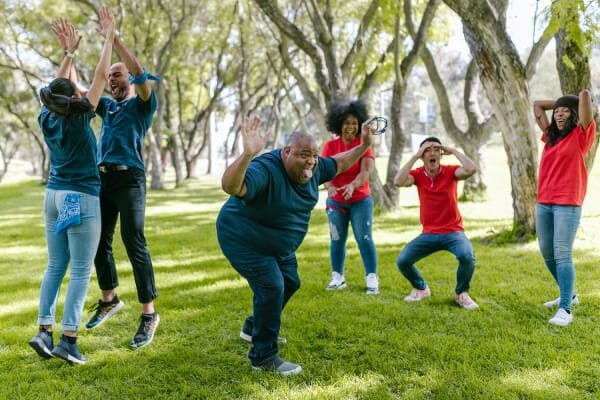 Scavenger hunts are an excellent way to see how well your leaders work as a team. You can also use this activity as an opportunity for them to apply the leadership skills they've gained from their previous training. As they witness how others lead their team to find the items and solve riddles, they'll also discover effective techniques that can help further improve their leadership style.
Leadership Training Idea #7 – Take them to a leaders lunch
Taking your team leaders to a quick lunch is a casual way to get in touch with them. Use this event to keep updated with how they're currently leading their teams and give them some advice on how they can better their role as a leader.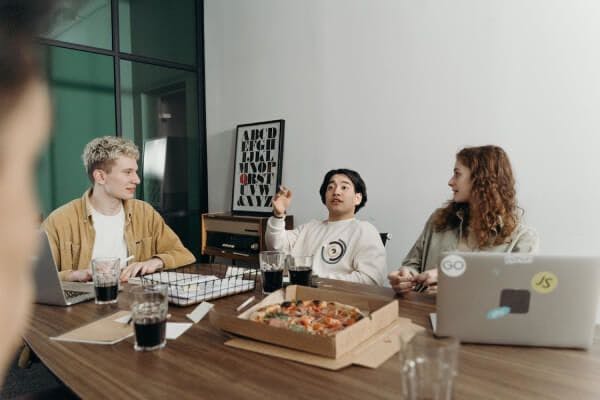 For a more productive gathering, you can also set some fun activities that you can do over food. For example, you can start a leadership pizza, while having a pizza on the side. Leadership pizza works like a self-assessment framework. Ask your team leaders to describe skills, attributes, and attitudes that they think are vital for effective leadership. From there, let them assess their own skill and capabilities and set goals to achieve the areas they've highlighted. 
Leadership Training Idea #8 – Do brainstorming sessions
Brainstorming is a popular activity used by many companies to generate new ideas and help with innovation, so why not consider it for your leadership training as well? Give your leaders a chance to share some of their thoughts, bring up team concerns they're currently facing, and propose some ways to help. Even if there are no issues to talk about, it can be a good chance to spark new ideas, such as a new leading strategy that your leaders can use going forward.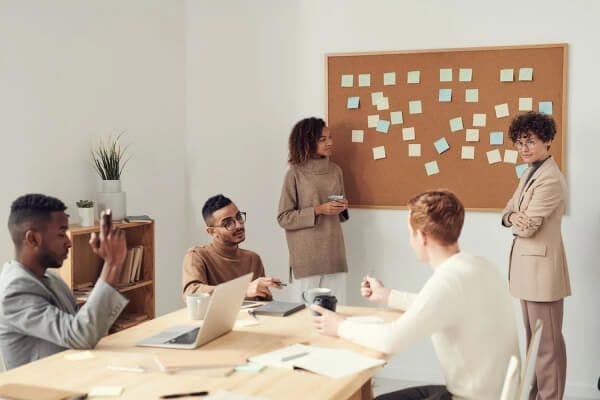 Brainstorming can be done by using paper, postcards, or whiteboard, or pretty much any tools where your leaders will be able to share their thoughts without getting interrupted. If you're hosting a virtual brainstorming session, you can also set a meeting either through Zoom or Google Meet. You can also use digital tools to brainstorm ideas like Microsoft Word or Miro's online whiteboard tool.
Leadership Training Idea #9 – Use leadership training videos 
Video learning is a foolproof way to share new skills and knowledge with your new and existing leaders. This is primarily because this learning method gives more context to certain topics through moving visuals, music, and text, which is way more effective than simply leaving them with a thick pile of leadership modules to read. Even better, videos can be paused and forwarded. Plus, they can be rewatched anytime your leaders need a refresher on certain concepts.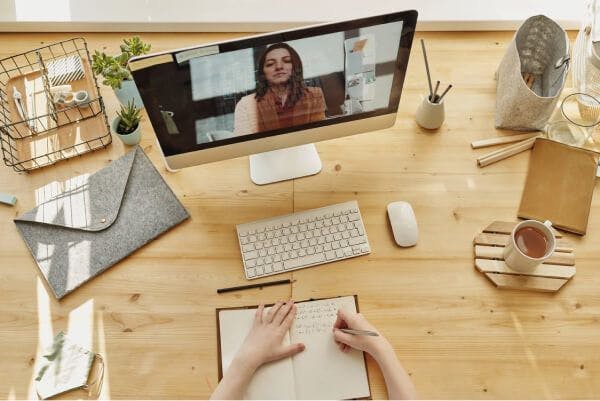 Leadership Training Idea #10 – Start discussion forums
Starting discussion forums is also a great leadership training idea that's definitely worth considering. The concept is very much similar to social media, where leaders can post any categories that will trigger a discussion. It can be a challenge related to their work task or clarification over a confusing training topic.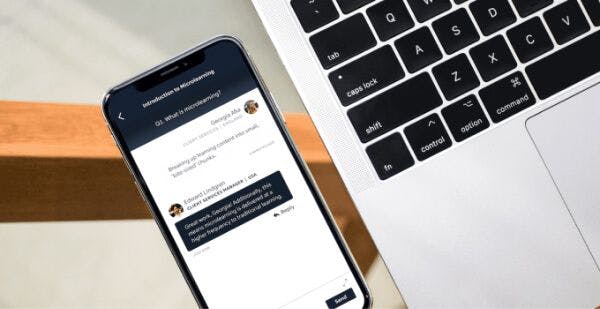 What's great about this activity is that it's not time-restricted and it can extend even after a learning session has already ended. Learners can always share their thoughts and ideas and give real-time feedback anytime and anywhere. 
EdApp, more than just a course builder and training management platform, has a forum-style Discussions feature where your leaders can interact with each other, lead course discussions, and give feedback. Even the rest of the team members can also join this forum to further strengthen teamwork and collaboration. Every time a new comment is made, this tool can also push notifications to those taking part in the conversation. This will help the discussion to keep going.