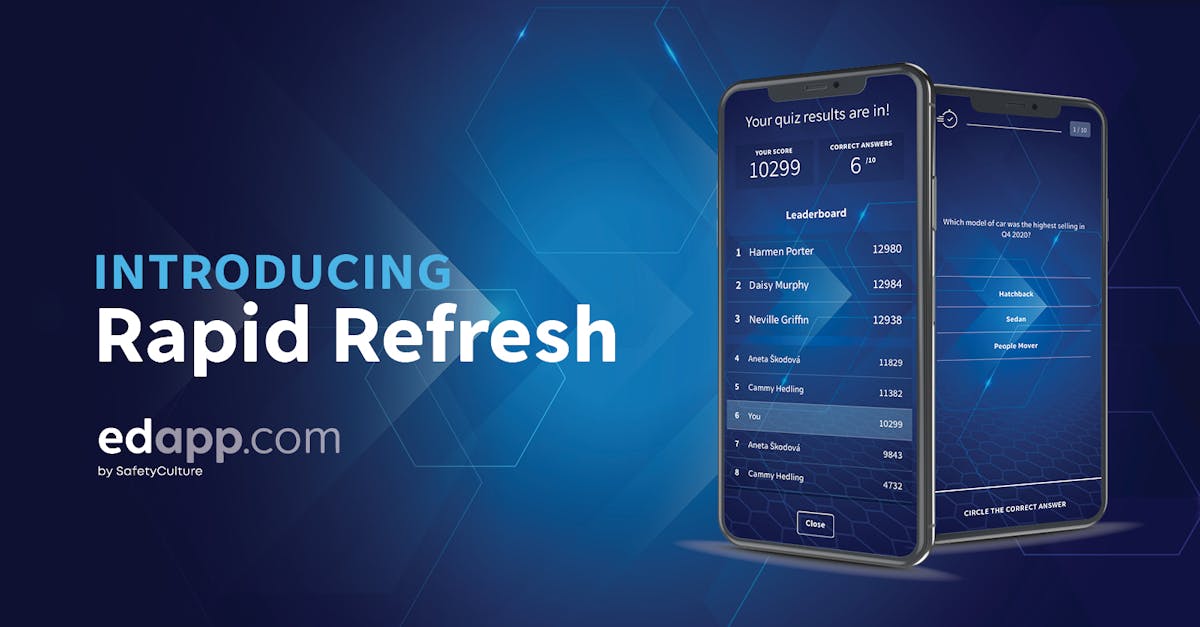 One of the greatest challenges of remote work or a hybrid workplace is keeping teams aligned and engaged.
Before March 2020, many of us were at the office or job site in person and had the means to keep team members on-track and up-to-speed.
When we were all face-to-face, it was easy to check in informally with team members. You would pass them in the corridor, catch them at the coffee machine, or have the opportunity to speak with them while waiting for the lift.
Even while informal, it was powerful for gauging alignment or gaining a quick temperature check of the room. These moments provided ample opportunity to clarify any questions or misinterpretation of priorities.
Now, a year into this global shake-up, many of us are still figuring out how to ensure teams understand what priorities are, what are focus areas for the immediate period and assessing the level of understanding within the teams themselves. This might be something as basic as reinforcing what KPIs your team needs to hit to something more abstract, like this quarter's sales initiatives, best practices, or core processes.
How are informal check-ins taking place?
So the question we have been asking ourselves here at EdApp, is now with this dispersed workforce, how are these informal check-ins taking place?
I have always found that I need my team to be deeply aligned and focused in one direction month-to-month to ensure that our business is moving toward its longer-term goals – and certainly not having an easy way to perform these informal check-ins makes staying on track difficult to measure.
This got our team thinking:
How are we able to find those small prompts to gauge if the team is on the right track this week or month with our hybrid teams?
In observing mobile usage on EdApp and it's seamless integration into the workplace, it is clear the use of mobile devices to perform small, daily actions on our platform is very much the norm.
Our learning audience in workplaces of all sizes easily work through highly engaging lessons in around five minutes – and it's in this microlearning format that we actually see a higher knowledge retention rate and user engagement.
As this framework has proven to be highly effective for the learner to better recall key takeaways and easy to integrate into their daily lives thanks to the convenience of mobile, I challenged the teams to see if we could utilize these learnings and this mechanism as a way to try and replicate the lost informal check-in.
What is Rapid Refresh?
The result was Rapid Refresh, a tool that can be used to easily create check-ins, surveys, or even a quick quiz to prompt and reinforce key messages within your dispersed team.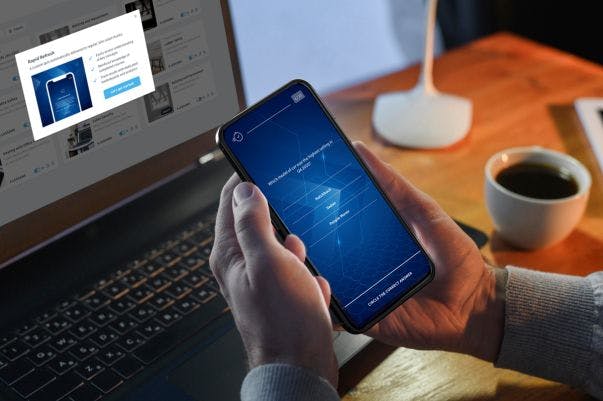 In keeping with our product principles, we have kept it simple to deploy at scale. By simply uploading an easy-to-fill spreadsheet and using our data insights, we automatically apply the Q&A to our learning templates for gamified delivery. It even handles the spaced scheduling for your convenience.
Not only does it keep your learners engaged, it's also an opportunity to give them feedback about how well they understood the concepts and importantly uncover any knowledge gaps.
As part of our mission to democratise learning in the workplace, it is also a free feature on the platform and can be accessed by all customers who may be using EdApp on a free plan as well as our paid plans.
We feel strongly that Rapid Refresh should be available to any team, anywhere around the world currently coming to terms with the new ways of working – whether in a team of 10 or 10,000.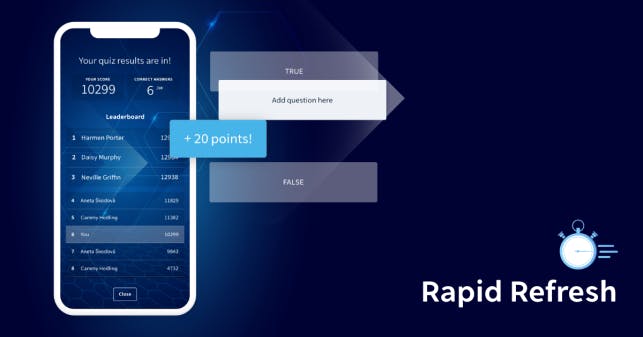 For more information visit this link. Please reach out to me on LinkedIn or via the team to let me know your experience using this new tool. Hopefully, it will help us all continue to enable our teams to do the best work of their lives even in these uncertain times.
Darren Winterford
EdApp CEO