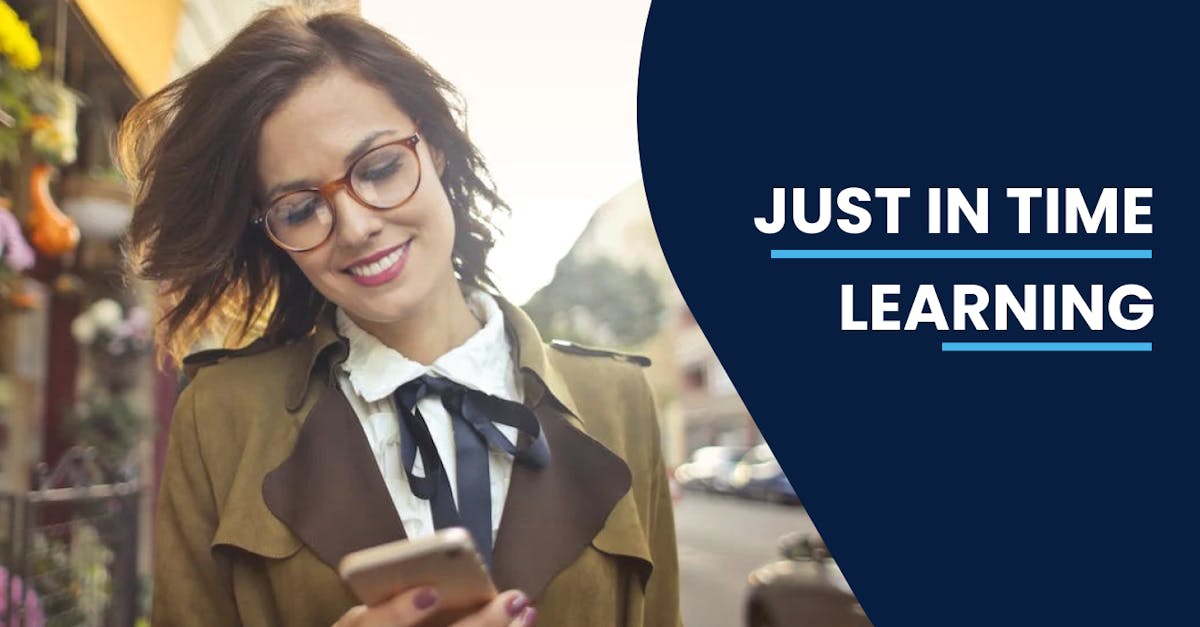 When your learners have an urgent need of searching for work-related information, it's crucial that they have immediate access to learning resources. This is made possible by just-in-time learning where a time for learning is based on needs. In this article, we'll take a look at its meaning, significance, examples, and ways to implement it. 
What is just-in-time learning?
Just-in-time (JIT) learning is a targeted approach to learning where you provide your learners with on-demand access to work information that they need. This means that whenever they need to search for information or learn about a particular topic, they'll be able to gain valuable knowledge wherever they are at any time. With immediate access to information, they won't have to wait for scheduled training as they can simply learn on their own right away as long as resources are readily available. This gives learners more control over their learning.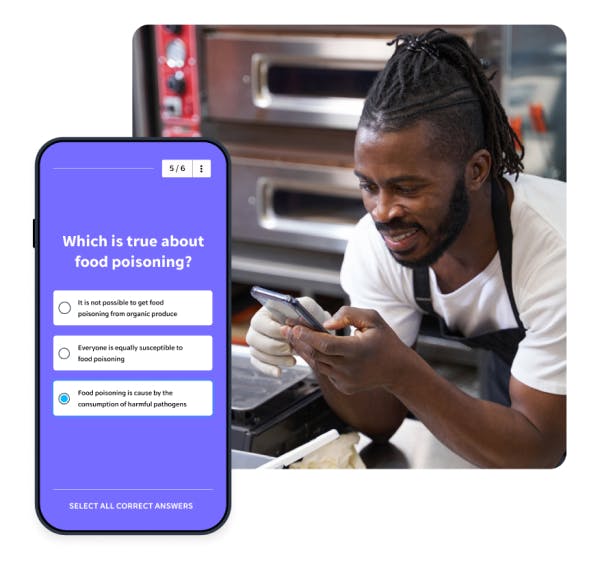 Typically, just-in-time learning is delivered in snippets or short bits. This way, it's easier for your learners to get the information they need without going through a long learning process. In essence, just-in-time learning is all about incorporating accessibility and convenience into the learning experience of your learners. 
Make your learning resources easily accessible with EdApp. Join EdApp for free today!
What is the significance of just time learning?
In this section, we'll take a closer look at the benefits you and your learners will get out of just-in-time learning: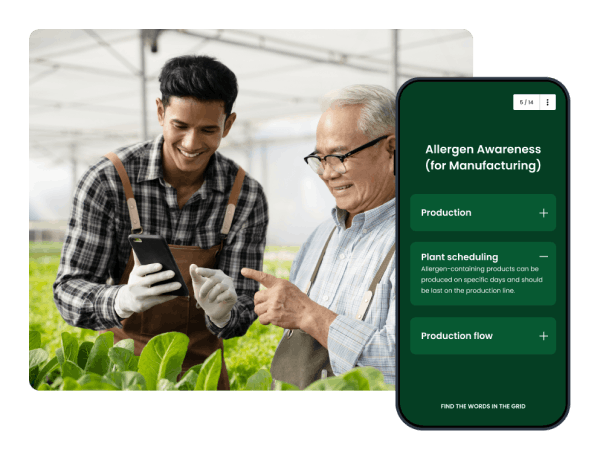 When learning resources are readily available for your learners, it's easier for them to apply their learnings right away. For instance, if they need to brush up on their knowledge about certain work protocols or proper work procedures before performing a task, they can immediately take a look at relevant learning materials. So, they'll be equipped with all the necessary information instantly without having to wait for the next training session. 
Similarly, if they need improvement in performing tasks or just simply upskill,  just-in-time learning will give them timely learning content. This way, they can immediately use their reinforced or newly honed skills. 
Just-in-time learning focuses on giving your learners personalized learning experiences since it's based on an individual's demand or need. It allows learners to have a choice on what they want to learn, unlike traditional training sessions that are usually targeted at a group of people. In the latter case, the topics being tackled may not be as relevant to other learners. Thankfully, just-in-time learning solves this problem for your learners. 
Just-in-time learning materials are typically delivered in bite-sized lessons that are highly focused on key information. Making learning content short prevents cognitive overload among learners. Similarly, it helps improve knowledge retention since learners can focus more on absorbing information instead of feeling overwhelmed. 
Just-in-time learning examples
After learning the benefits of just-in-time learning, we'll now explore real-world examples of how it can be applied in the workplace.
Employees in industries like sales, retail, software, and the like need to stay up-to-date with their growing number of products, features, or services. With their day-to-day responsibilities, it's easy to miss out or forget some important information. Implementing just-in-time learning allows them to refresh their knowledge at their fingertips. 
Another just in time example is for industries such as construction, manufacturing, and other similar industries involve risks and hazards so there are safety standards and protocols in place. In line with this, workers need quick and accessible information whenever they need to check if they are being compliant with them. This is crucial in avoiding unwanted incidents in the workplace as well as avoiding breaking the law.
No matter what industry, there will always be certain work procedures that have to be followed to make sure that tasks are being properly executed. When just-in-time learning is available, employees can easily refer back to it to make sure that they are doing their job correctly. The important thing to note here is that quick bursts of information are much more efficient than having to go through a long manual.
How is just-in-time learning implemented?
As previously mentioned, just-in-time learning is typically designed into short-form lessons, which learners can easily access. Thankfully, there are now many elearning development software in the market that offer micro learning tools to help you implement just-in-time learning much easier. Micro learning is a learning approach that breaks down lengthy information into targeted short bursts of lessons. This way, all unnecessary information is cut out. 
It's a perfect way to implement just-in-time learning. What happens is that when learners are searching for specific information, they'll be able to learn it without having to go through a long process or having to wait out. Instead, they'll be able to learn the information they need and put their learnings into practice in no time. 
If you're convinced how effective just-in-time learning is, then you can consider using a just in time software like EdApp. This mobile training solution can help you make your learning content easily accessible to your learners making time for learning whenever convenient. If you want to build quick courses about your products or services, work procedures, workplace compliance, and the like, you can use its user-friendly creator tool. With this feature, you can create courses using readily available microlearning templates, so you don't have to start from scratch. 
It also has a free course library that covers various topics, including construction, cyber security, critical thinking, and so much more. So, each of your learners can freely choose which course suits their needs best and learn at their own pace – exactly the purpose of just-in-time learning!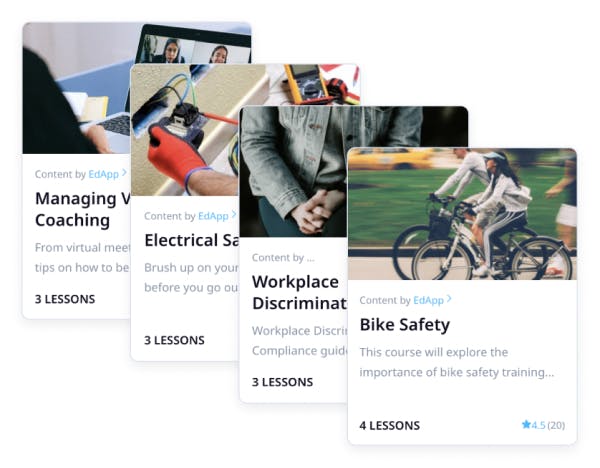 Implement just-in-time learning with EdApp. Join EdApp for free today!