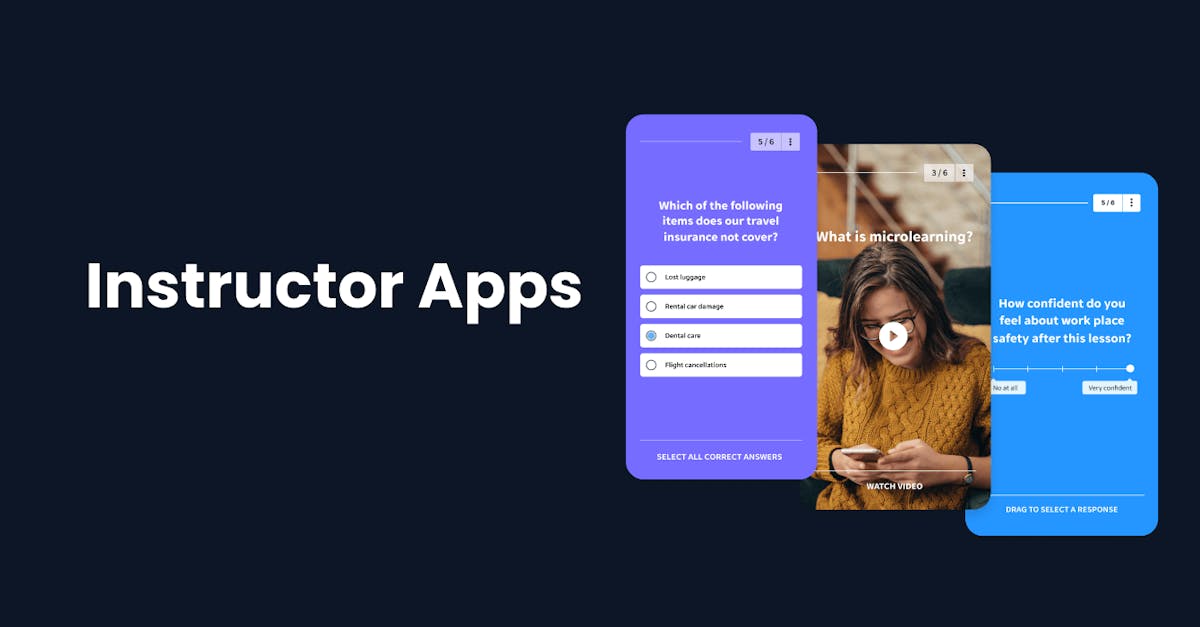 Instructor apps make the lives of trainers and teachers a whole lot easier. They improve your learner's experience by taking advantage of new-age tech. If you're looking for instructor apps to meet your learners' e-learning needs, we've come up with a list of the best ones for you.
Instructor App # 1 – EdApp
EdApp is an open source LMS that has always stood out as the best among the rest. With its vast features, it's no wonder this award-winning LMS is at the top of every instructor's list. From building interactive courses to developing group training plans, this software has it all for you.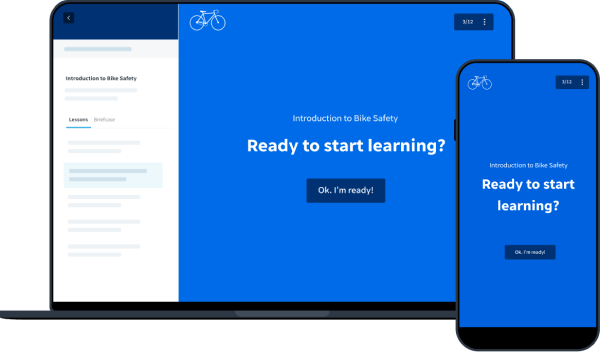 EdApp is proud to boast of its vast course collection, which is loaded with beautifully designed instructional courses that can be delivered to your learners today. They offer SCORM courses for a variety of fields such as manufacturing, retail, leadership, construction, and healthcare. They're designed in bite-sized bits, using a microlearning approach, to guarantee that they're easy to follow and understand. Additionally, these courses are easily available on both desktop and mobile devices, allowing learners to choose how they'd like to learn.
Some other features you can take advantage of that can not be found in other learning management systems include EdApp's Group Training feature and Practical Assessments. With Group Training, you can automatically track your learners' attendance and see who's actually taking their EdApp courses. On the other hand, Practical Assessments offer you a way to verify whether your learners learned something or not. This feature makes it easy to check their skills during their day-to-day tasks. Combined, these two features make EdApp the perfect platform for blended learning for your learners.
Cost: Free
Features: 
Course library

Group training

Practical assessments
Get the most out of your instructor app by switching to EdApp.
Instructor App # 2 – Slack
Slack is an instructor app that solves learner and trainer communication problems. This workforce management tool allows you to easily connect with your learners, no matter where they may be in the world. It does this through its vast feature collection, offering an easy user experience.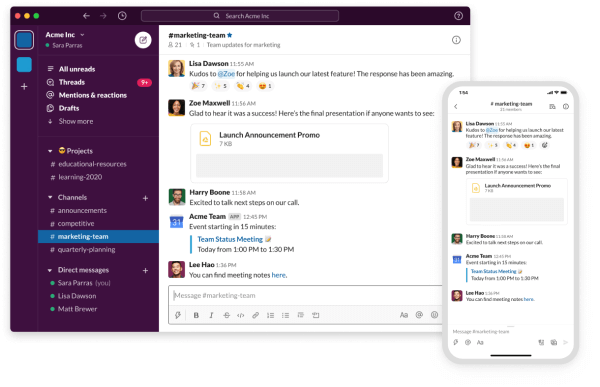 One of its features is Channels. Through Channels, you can sort your learners into different groupings by class, training schedule, etc. You can also take advantage of this feature to encourage peer-to-peer learning among your learners. These channels may be used to group and segregate discussions, tools, files, and individuals.
Slack also allows you to conduct learning sessions through chat, audio meetings, and video conferences. You can also integrate your Zoom meeting and Google Meet links into your Slack video calls.
Cost: USD$ 12.50/user/month
Features: 
Channels

Group sorting

Media sharing

Video conferencing

App integrations
Instructor App # 3 – Nearpod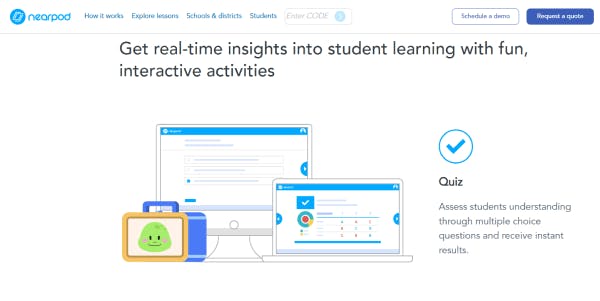 Nearpod is definitely worth a look if you need adaptive learning tools to help you build and personalize training tests. It offers different assessments to evaluate your learners' skillsets or gauge knowledge retention from their training classes, such as multiple choice, polls, open-ended questions, and matching pairs. If you wish to make your information more interactive, then you can customize the quizzes by adding some photos, videos, or audio recordings. Real-time feedback and post-session data are readily available on the platform so you can immediately gauge who needs more learning sessions.
Cost: USD$ 10/month
Features: 
Instructor App # 4 – Xperiencify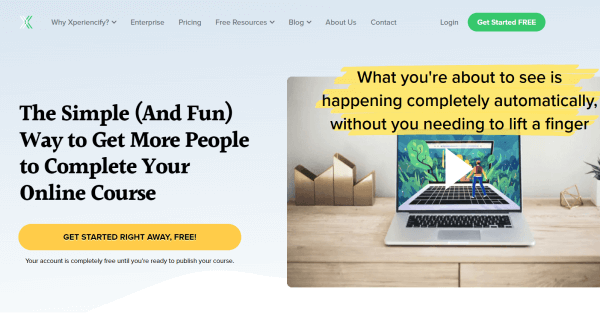 If you want to make your quizzes more enjoyable and engaging, Xperiencify is an excellent place to start. It includes a number of tools for creating gamified tests. But what sets it apart from the rest is its ability to provide you with the most flexibility in customizing your quizzes. In this way, you'd be able to encourage your learners to take and complete your training program. Some of the ways Xperiencify does this is through its leaderboard, badge features, and learner incentives. Using Xperiencify to create quizzes is free, but distributing them needs a monthly membership.
Cost: Free
Features: 
Gamified quiz creator

Leaderboard and badges

Reward system

Quiz timer
Instructor App # 5 – Canva
It's no secret that imagery can improve knowledge retention in long-term memory. That's why visually-appealing content is more likely to be understood and remembered in the long run. If you want to make your training material more engaging and memorable, Canva is one of the best authoring tools that can help you do that.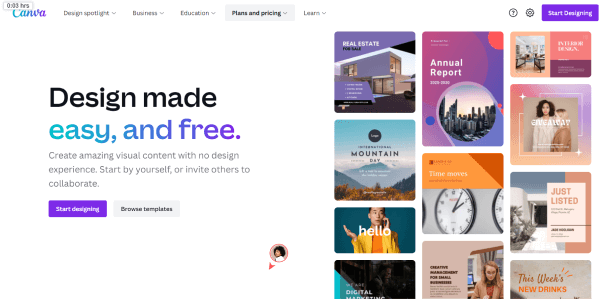 Canva allows you to generate creative material and content for anything you might need. They have ready-made templates available not just for elearning development but also for social media graphics, presentation decks, brochures, tutorials, and other creative learning projects. With its vast library of stock images, graphics, and videos, you won't have to worry about outsourcing media. The best part about Canva is they're also integrated into EdApp's system so any instructional designer in your team can easily create wonderful courses for your learners without having to switch between platforms.
Cost: Free
Features: 
Media library

Templates

EdApp integration

Stock photos
Instructor App # 6 – Coconut LMS 
You can also rely on the learning platform Coconut LMS to boost your learners' training experience and make corporate elearning enjoyable. With Coconut LMS, you can develop your own courses, buy them from their Coconut Learning Store, or partner with field experts to build one for you. You can also take advantage of this LMS' video conferencing features to host webinars, live virtual lectures, and feedback sessions.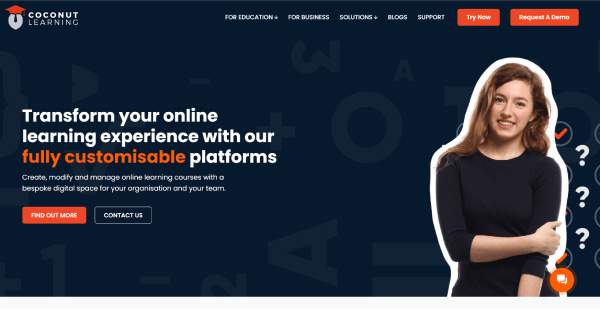 Coconut LMS also provides a white-label training solution to empower you in developing training programs that you can name your own. You can integrate your own brand identification to make sure that your training is never linked back to Coconut LMS.
Cost: Request a quote
Features: 
Instructor App # 7 – Kahoot!
Kahoot! is a free online quiz creator tool that incorporates colorful visuals and gamification components to increase learner engagement and assure a better completion rate. The quizzes are dubbed "kahoots" and can be accessed through their web browser or via the app. The great part about these quizzes is that they can be shown on a shared screen and taken by multiple people in a trivia-style format. You can also set them up as self-paced tasks for your learners to accomplish on their own time.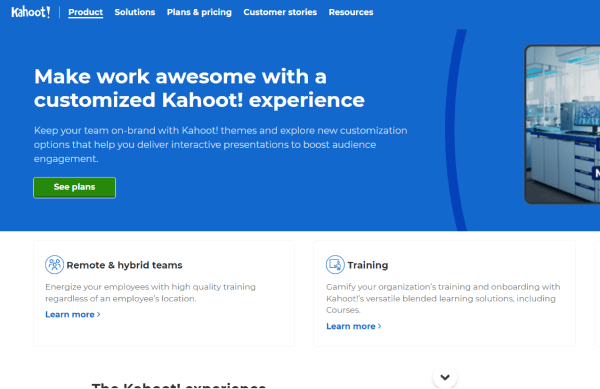 Kahoot!'s free tier allows you to build kahoots and connect remote teams of up to ten people. If you want to expand the number of people who take your quizzes, you'll need to invest in a subscription plan.
Cost: Free for only up to ten users
Features: 
Colorful and gamified quizzes

Host quizzes for up to ten players

Self-paced challenge
Instructor App # 8 – Socrative
Socrative is an instructor app that collects feedback from your learners at the end of their training session as part of its learning system. Long before Socrative, you may have had to individually hand out survey forms to gauge whether they enjoyed the training or not. Dealing with these physical survey forms can become a hassle, especially since you'll have to individually go through each to get a summary of the data. Socrative offers a better way of getting feedback by digitizing your feedback form.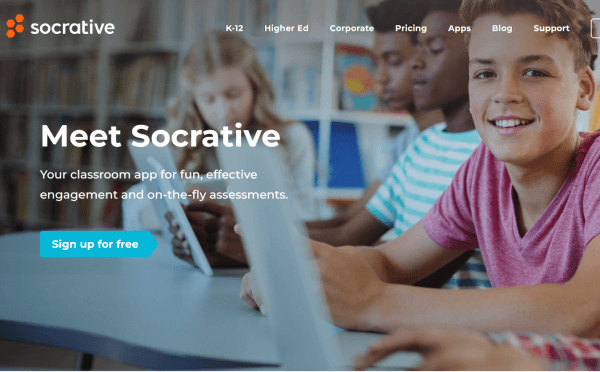 In Socrative, you can customize and input custom fields into the questionnaire. Your learners can quickly answer your survey through the app so you won't have to wait long to get their feedback. You'll also be able to visualize the data through the platform's reporting feature. That way, it'll be easier for you to see potential areas of improvement for both you and your learners.
Cost: Request a quote
Features: 
Customization

Digital exit tickets

Reporting
Instructor App # 9 – Flipgrid
Flipgrid nowadays is called the classroom Snapchat or TikTok. It's a free instructor app that helps learners to engage in debate through short, creative movies in a secure, instructor-moderated environment. Flipgried does this through its peer-to-peer learning features such as group creations, group invites, video coaching, and feedback. By using Flipgrid, you'll be able to provide your learners with a platform where they can share learning insights and experiences.
Cost: Free
Features: 
Group creation

Group invites

Video coaching

Feedback
Instructor App # 10 – Bridge
Bridge is an lms software and another instructor app that has been quite impressive in 2022, particularly in terms of content production. Their intuitive authoring tool leverages the power of simplicity – it doesn't even require a user manual to operate. Because of its basic functionalities, you'll probably immediately know how to use it when you enter the authoring dsahboard. There's also a fantastic tool called the Bridge Journey, which allows you to break down your courses into readily digestible portions. In this manner, learners won't feel too overwhelmed when reviewing their training materials.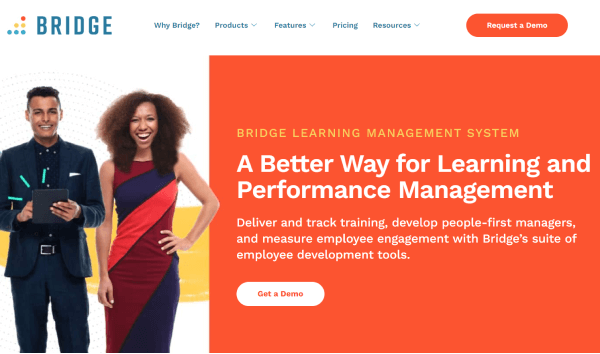 Bridge also believes in the value of self-paced mobile learning. Your learners can do their training at any time and from any location by using the mobile app. They can take their training on the go, while on their work commute, or outside the workplace.
Cost: USD$ 4/user/month
Features: 
Native authoring tool

Bridge Journey

Mobile learning
EdApp is a mobile learning management system designed for today's digital habits, delivering more engaging and effective micro-learning directly to learners anytime and anywhere.
Sign up for this instructor apps today.