Instructional design templates can help you to quickly design, develop, and deliver excellent training material and learning experiences. In this article, you'll find out exactly how different types of instructional design templates can not only speed up your course creation process but also improve the process overall. 
Instructional Design Template #1 – Course Roadmap 
The first instructional design template on this list is the Course Roadmap. Also known as a Learning Path, a Course Roadmap is a visual sequence that helps communicate your vision for your training program to key stakeholders and customers. It's a method of mapping out training in a gradual manner, making learning easier and better for learners.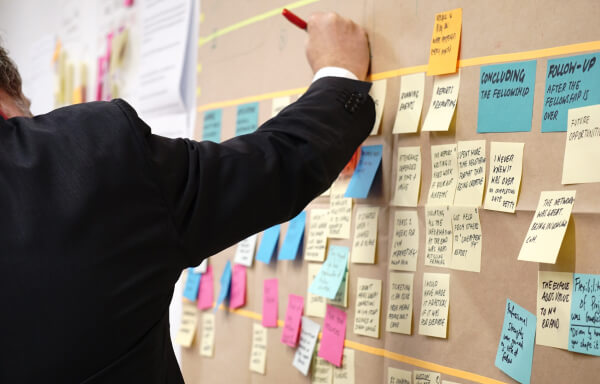 EdApp, a top-notch learning management system (LMS), gives its users easy-to-use course creation software. You can get creative and present your roadmap in an interactive format with the help of pre-made slide templates. EdApp's template library contains different types of slides. From surveys to even games, you can deliver your training program's vision in a dynamic way. 
For the Course Roadmap, you can use the Image Map Content template. Configure hotspots with headings, text, and even narration to give more details about the training program to your learners. Adding interactivity to your templates is one way to improve learning retention rate. This way, key information is embedded in the long-term memory of your learners.  EdApp also has a course library that gives you readily available courses like mining safety training programs, cyber security courses, and more.  
Check out EdApp and create instructional design templates with its free content authoring tool today. 
Instructional Design Template #2 – Course Outline
A course outline, also known as a syllabus, is a written summary of the policies, procedures, and plans for the course that's intended for learners. It's a vital tool that helps in learners' comprehension of the training or learning session they're about to attend. A course outline also includes important details about the course itself, and it can be used by your learners at any stage of the learning experience.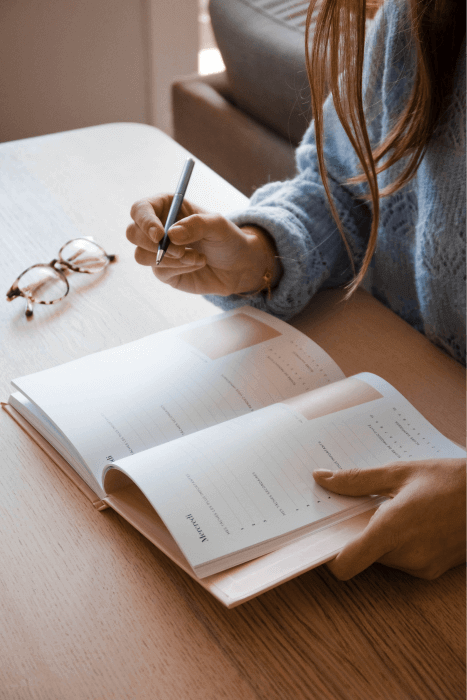 If you create a course outline template with EdApp, then you can include images, videos, questions, and external links into its design. The content creator tools' modern user interface and drag-and-drop capabilities also allow the easy creation of course outline templates. Similarly, if you host your instructional design templates on EdApp, then anyone can access them anytime, anywhere, and on any device. 
Instructional Design Template #3 – ADDIE
ADDIE is an acronym for the five steps involved in the knowledge production process – Analysis, Design, Develop, Implement and Evaluate. Most instructional designers already do this process intuitively. If you want a proven instructional design template, then ADDIE will deliver you real results. EdApp can help you analyze, design, develop, implement, and evaluate the courses you've developed using this model as well.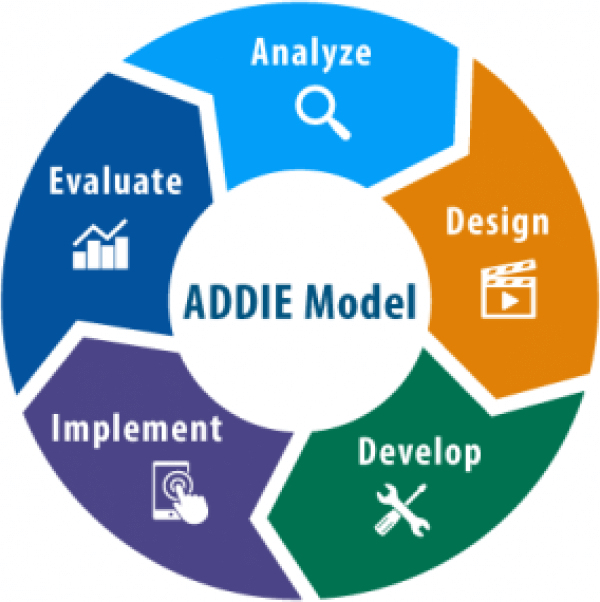 Instructional Design Template #4 – Agile Learning/Successive Approximation Model
Agile learning is an iterative design approach. Here, learning occurs in small steps that rotate between learning and working phases. Each completed iteration includes ongoing feedback from both the learners and instructional designers.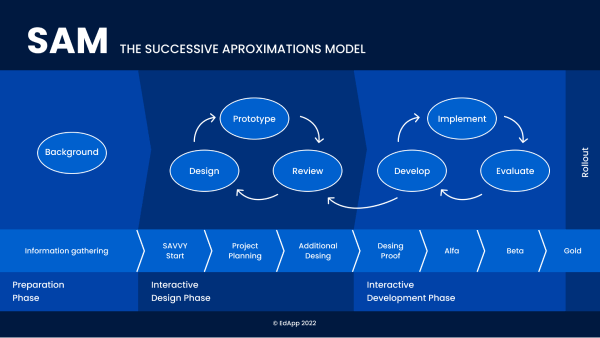 When designing learning content using Agile learning, you can use the Successive Approximation Model (SAM), which is an Agile version of the ADDIE model. SAM helps you to maintain collaborative activities, quick design, and ongoing program improvement while keeping everything structured. With SAM, you can consider incorporating EdApp features in your instructional design templates like feedback forms and analytics. 
Instructional Design Template #5 – Course Evaluation
It's important to conduct evaluations for your training courses. You'll be able to gain insights from the course metrics and results to further improve your programs. That's why having a Course Evaluation template would be beneficial in the long run for your instructional designers.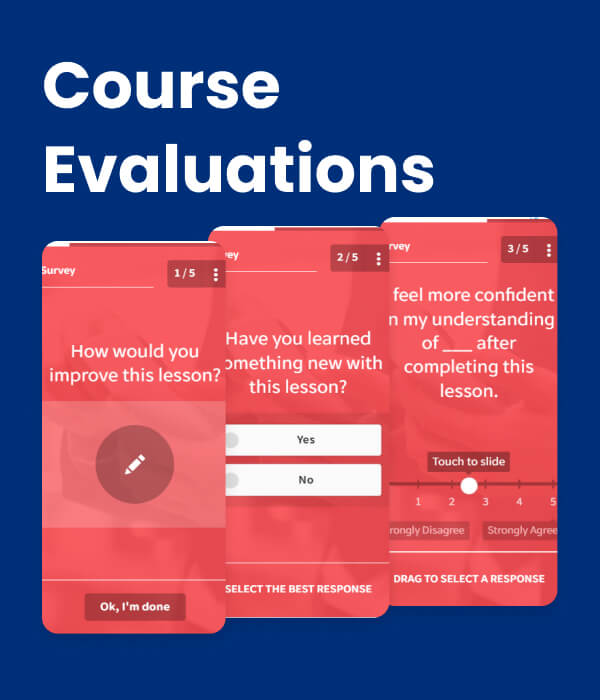 You can gather feedback and opinions with the help of EdApp's survey templates. There are four types of these templates: free text, multiple-choice, slider, and quadrant matrix. Each template serves a different purpose and you can use them accordingly to your evaluation needs. For example, if you want in-depth feedback, then the free text slide is a good choice. You can place these survey templates at the end of courses to get immediate feedback. 
Instructional Design Template #6 – Storyboard 
Storyboard templates are useful for providing a logical framework for learners to organize their thoughts before writing. This instructional design template makes sure important details aren't forgotten or left behind. Additionally, using storyboard templates is a great way to present visually appealing information. They're also ideal for demonstrating logical learning sequences and linear processes.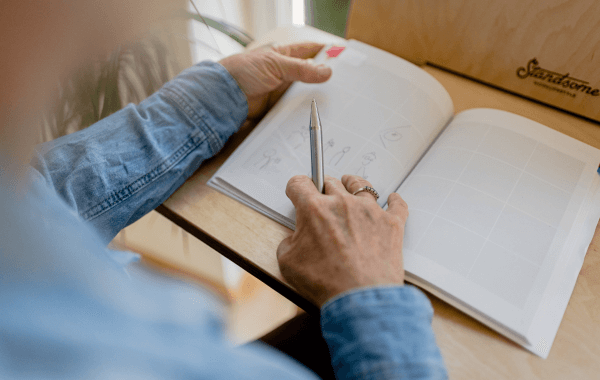 Instructional Design Template #7 – Learning Design Canvas 
The Learning Design Canvas template, developed by Instructional Design Center, delivers the important elements of a learning plan into a visually impressive single document. This instructional design template is developed based on modern instructional design and user experience design principles. You can use this template to navigate your learning program easily and get your team members, customers, and stakeholders on the same page.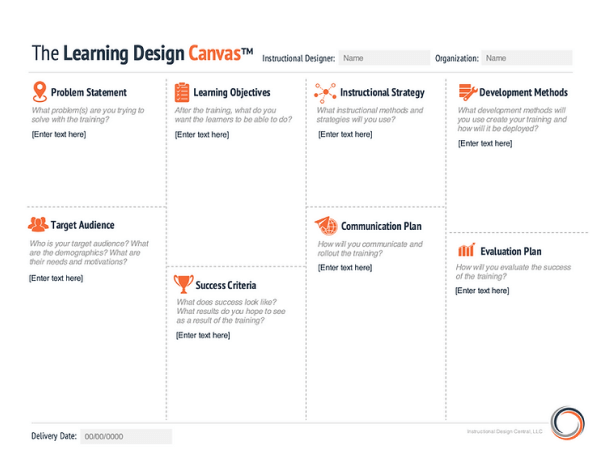 Instructional Design Template #8 – Relationships
Connecting concepts and key information can better demonstrate its importance to learners. Similarly, associating concepts together can help retain information better. EdApp has relationship templates for varying use cases. From reordering concepts to connecting images together, you're sure to find a relationship template that suits your objectives.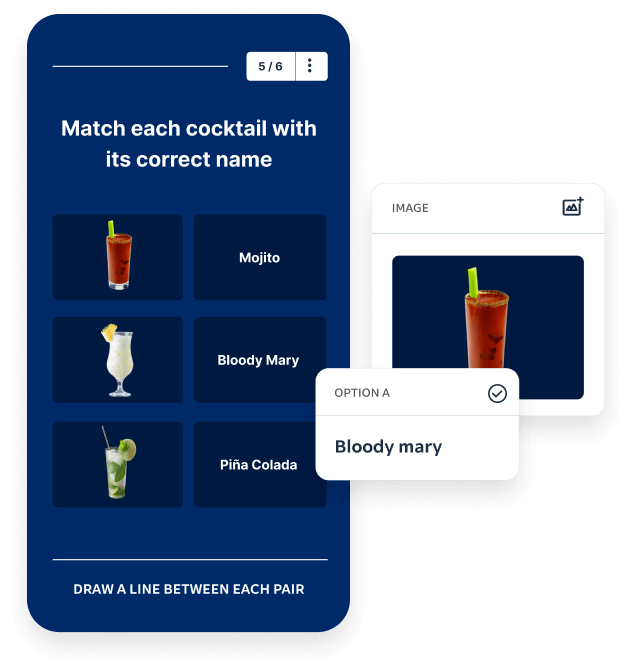 Instructional Design Template #9 – Needs Analysis
When you're designing and developing training or learning programs, a needs analysis can help you identify what's really necessary. A needs analysis template can help you answer questions like what counts as performance gaps, who is the training for, and why they need to take it. These are important questions to consider before creating any type of instructional content.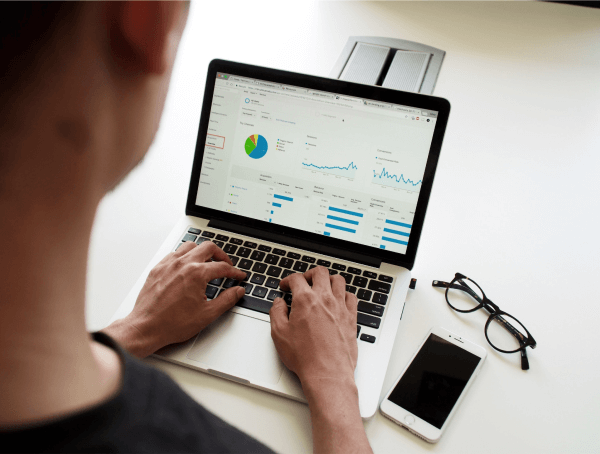 Instructional Design Template #10 – Number Slides
The last instructional design template on this list is EdApp's Number Slides. Quantitative data is just as important as qualitative data when it comes to designing instructional materials. Numbers don't lie. They'll be able to tell you what works and what's lacking. There are important numeric metrics like completion rates or pass/fail scores, and they're necessary for determining the effectiveness of a course.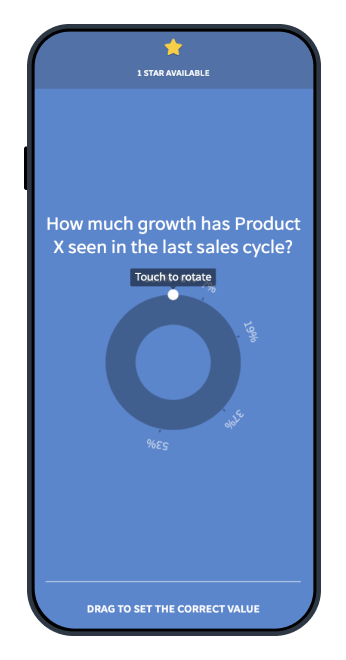 Use these number slide templates to gather more information from your learners. You have eight templates to choose from, each designed with its own purpose. From demonstrating ratios to creating pie charts, you're sure to find a template that works for you. Not to mention, EdApp's built-in analytics dashboards allow you to view all of this data on one platform. You can generate, download, and export custom reports from the data as well.