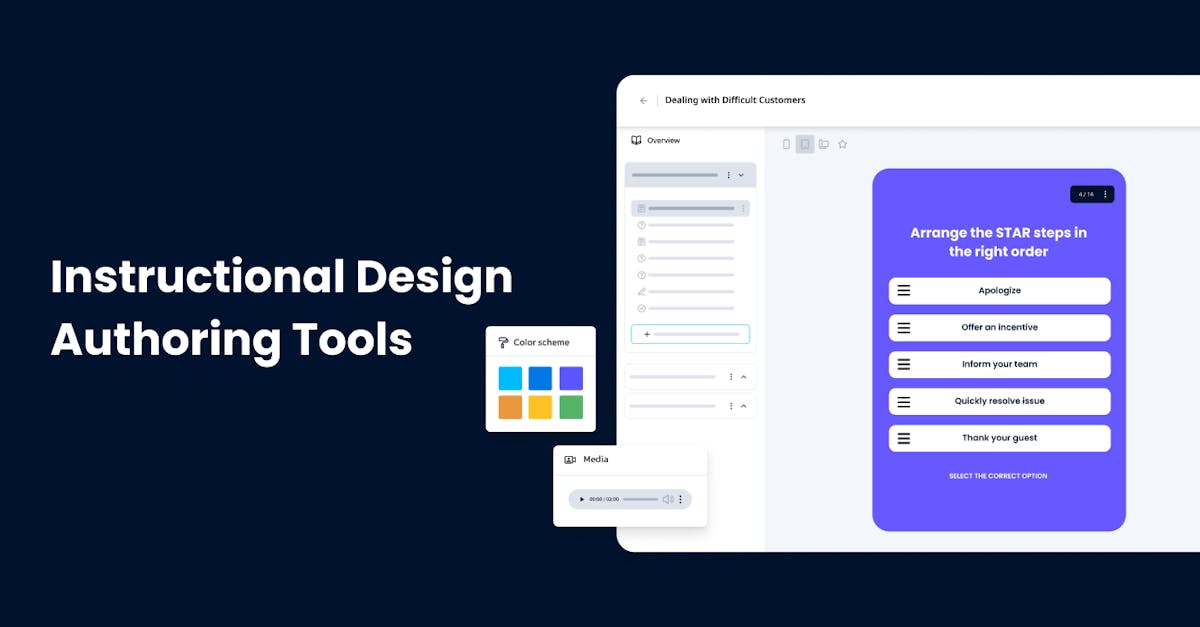 Instructional design authoring tools are used to create a wide range of digital learning materials. These tools make life easier for instructional designers as they simplify and streamline the creation process. To help you find to suit your creative needs, we've curated the best instructional design authoring tools for designing interactive and engaging learning content.
1. EdApp
Tired of outdated courses and a clunky instructional design authoring tool? It's time to switch to EdApp! With its Creator tool and 80+ templates, you can add videos, images, quizzes, games, and assessments to your training materials and make them more fun and engaging. If you don't want to start from scratch, EdApp's course library has over 1000 courses spanning different topics that you can edit and customize to your liking.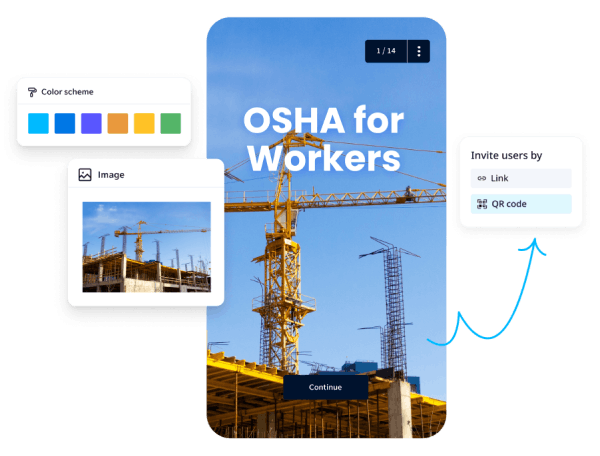 If you have existing PowerPoint presentations, you'll be glad to know that you can turn them into beautiful microlessons in just one click. With EdApp's PowerPoint converter, all you have to do is simply upload your file into the converter and make any necessary changes in the creator tool.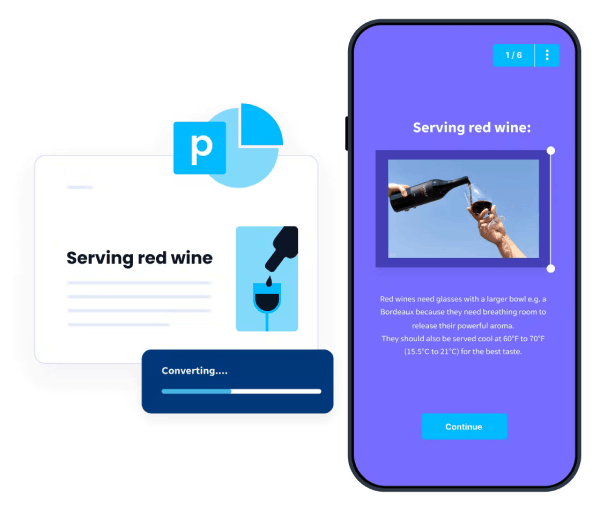 If you lack the time, resources, or inspiration to get started with your course creation, you can also use EdApp's AI Create tool. Watch your courses come to life at the push of a button – no brainstorming or research necessary.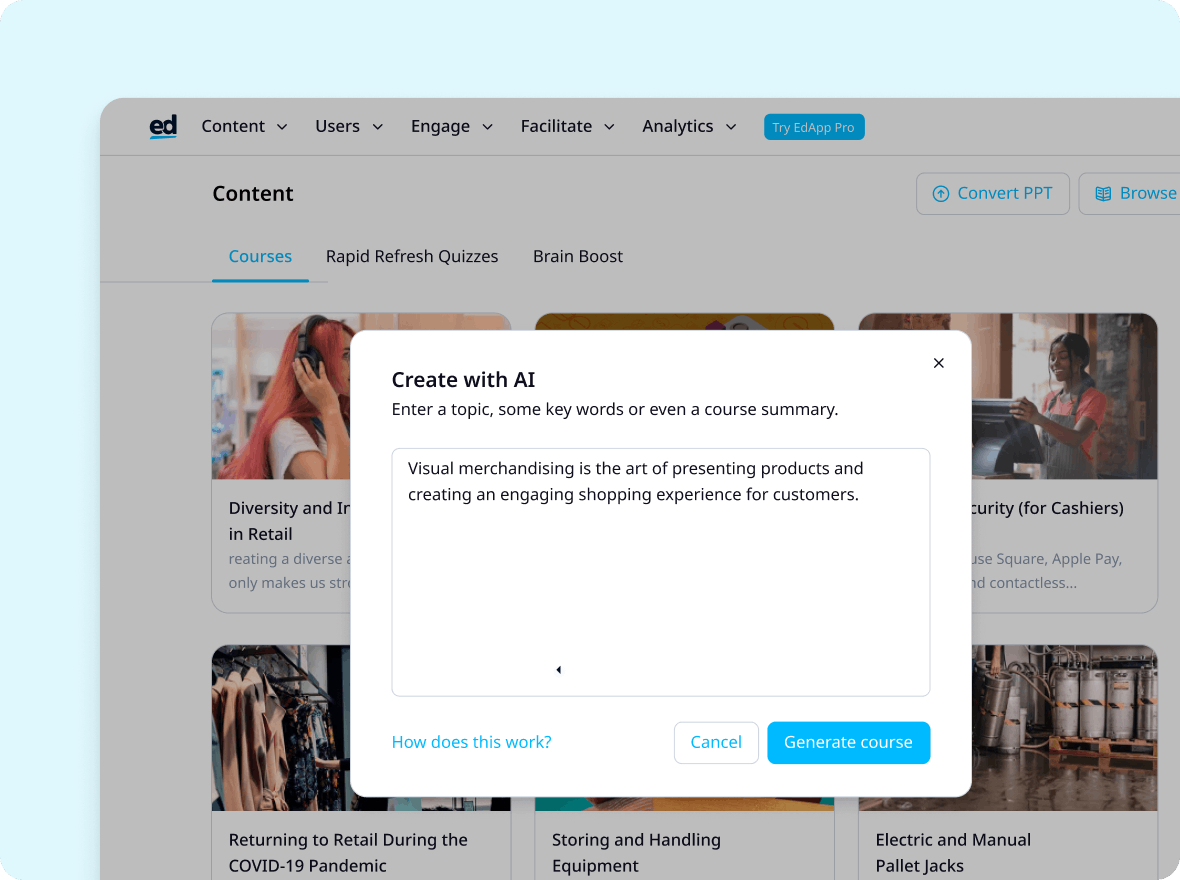 But if you really are pressed for time to develop engaging and impactful courses, EdApp can also do the hard work for you. You can publish your courses more quickly and have your staff learning right away with the help of their knowledgeable team of instructional designers. With EdApp's Course creation services, you'll have beautiful and engaging courses in no time!
Cost: Free
Key features:
Template library

AI Create

PowerPoint Converter

Course creation services
Sign up for Free and start creating beautiful and engaging courses with EdApp's Creator Tool!
2. 7Taps
7taps users are guaranteed to be able to create and develop impactful mini-courses in just seconds. Its pre-designed canvas comes with a selection of themes, you may add text, videos, quizzes, questions, and more. For images and graphics, you can use assets from GIPHY and Unsplash for free. Since there's essentially no learning curve and it's straightforward and simple to use even for beginners, its content creation tool is its strongest feature.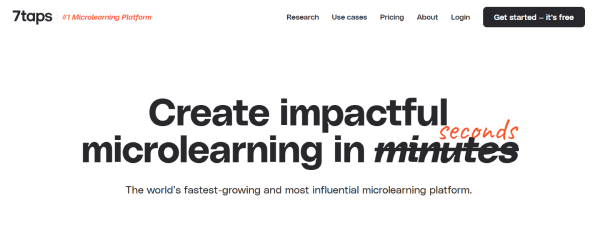 7taps is free for unlimited users, but you'll need a paid subscription if you want other important features. This includes branching, custom themes, and adding custom graphics and logos which can be a dealbreaker for those who want customizations on a budget.
Cost: Free, paid plans
Key features:
3. Easygenerator 
Easygenerator is an instructional design software that lets you create quality courses in a fraction of the time with its easy-to-use tool. Some of its features include EasyAI, Amazon AWS-powered auto-translation, PowerPoint import, video recorder, and editor.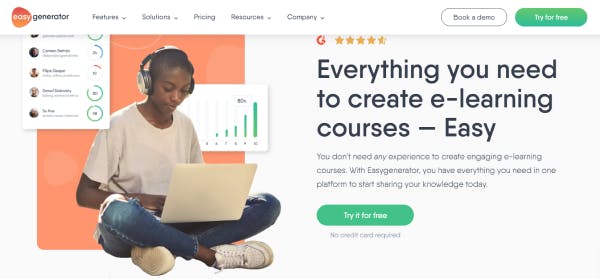 Courses you create in Easygenerator are SCORM and xAPI-compatible so they can be easily imported into the LMS of your choice. There's a 14-day free trial which includes Enterprise features for the full experience before paying for a subscription.
Cost: Starts at 108 USD
Key features:
4. Evolve
With Evolve, it's quick and easy to develop elearning courses, interactive educational experiences, and simulations that function flawlessly across all devices and browsers. When you design, edit, and update your courses, you can view any changes instantly in Live Previews.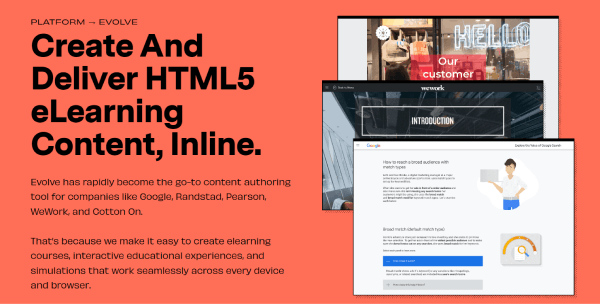 Another powerful feature of this learning design software is called Evolve Interactions, which serves as building blocks for your courses. Here, you can quickly mix elements like flip cards, carousels, flow charts, and sliders. You can also use adaptable tables, interactive content, and embedded videos to create incredibly engaging experiences. It also has a resource hub where you can get ideas for your next instructional design project. 
Cost: Starts at 576 USD/year
Key features:
5. BranchTrack
BranchTrack is one of the instructional design tools that are best for creating digital simulations. It highlights efficiency and speed of production by automating and streamlining the most tedious procedures an instructional designer might encounter.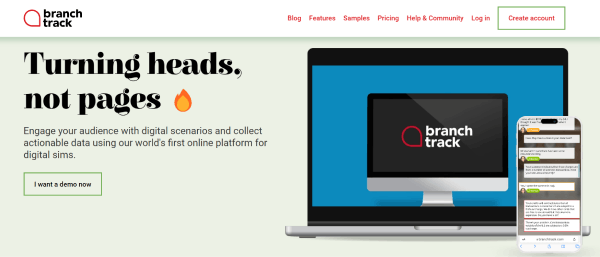 BranchTrack's browser-based sims editor can be used to create beautiful scenarios that work on any device without the need for technical or design expertise. You can attach existing training content like files, images, videos, text, voice-overs, free-text replies, and more. Other helpful features that BranchTrack has includes a built-in image library, real-time reviewing for team collaboration, and Classes to gather your learners in one place. 
Cost: Free, paid plans
Key features:
Simulation editor

Image library

Classes
6. Gomo
Gomo is a cloud-based instructional design authoring tool that has cutting-edge features that instructional designers will love. Its drag-and-drop interface makes course creation easy with almost no learning curve, thanks to its pre-configured screen layouts. Gomo also has editable screen templates for highly interactive pages where you can add pre-built quizzes, parallax images, animations, subscreens, and more.

Cost: Call to discuss
Key features:
Drag-and-drop interface

Screen layouts

Screen templates
7. Explain Everything
Explain Everything is a unique instructional design authoring tool as it functions mainly as an interactive whiteboard. It allows you to draw, present, animate, and create videos on a digital whiteboard.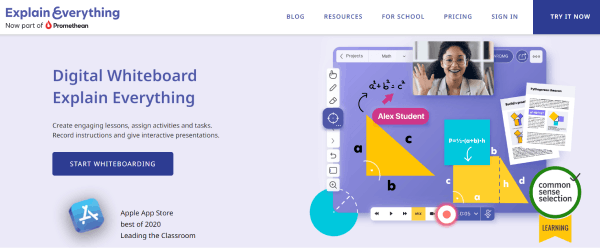 To turn your whiteboard into lessons, you can record your voice and all the work you do on the canvas. You can edit it as needed, then export it as a video in a few easy steps. You can also bring in existing training content you have as it accepts almost every document file type. 
Explain Everything also comes with a customizable Clipart library along with an Unsplash photo library integration for royalty-free images.
Cost: Free, paid plans
Key features:
Digital whiteboard

Canvas recorder

Unsplash integration
8. Lectora
With Lectora's instructional design authoring tool, you don't have to choose between speed and power—you can have both. Simply select one of their starter templates—which contain course frameworks, themes, style packs, and more—to start creating learning content right away. The built-in asset library in Lectora contains a wealth of icons, characters, stock photos, audio clips, and movies that you can use to improve the appearance of your courses.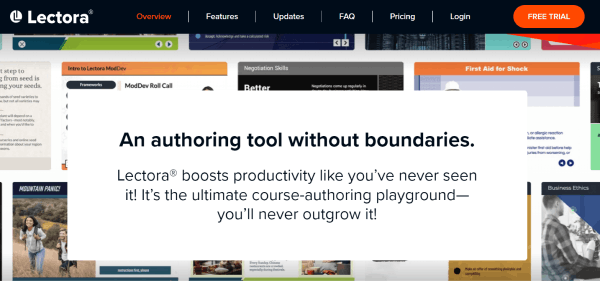 Additionally, a PowerPoint file can be easily inserted into an existing template or course. You can also use the built-in screen recorder in Lectora to convert static slides into instructor-led training.
Cost: 117 USD/month
Key features:
Starter templates

Asset library

PowerPoint import
9. Elucidat
Elucidat is another instructional design authoring tool that allows you to create interactive and engaging training materials. It has a wide range of features, including drag-and-drop authoring, branching scenarios, and social learning. Elucidat is cloud-based, meaning, you can access your content from anywhere. As it's also mobile-friendly, it works seamlessly on any device, which is perfect for mobile education.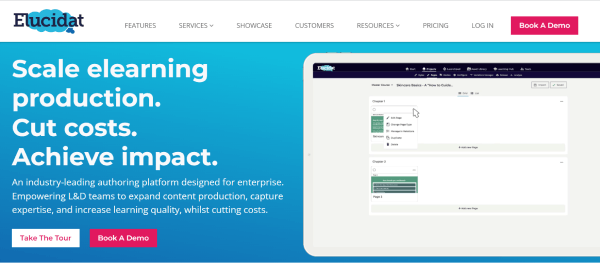 To make work quicker and easier, you can use any of Elucidat's pre-built templates and workflows. These can then be edited, saved, and reused, for efficiency in production and distribution at scale.
Cost: Request pricing
Key features:
10. H5P
Last but not least on our list of instructional design authoring tools is H5P. This platform makes it simple to develop, distribute, and reuse HTML5 applications and content. With just a web browser and a website that has an H5P plugin, you can build rich and engaging web experiences. H5P allows authors to create interactive videos, presentations, games, 360 environments, and more.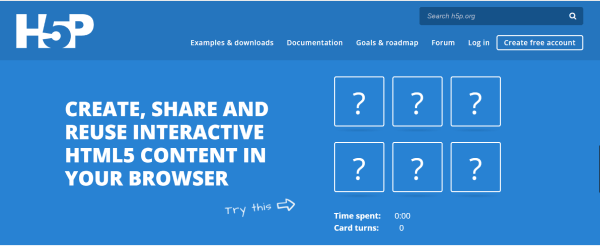 Cost: Free
Key features: