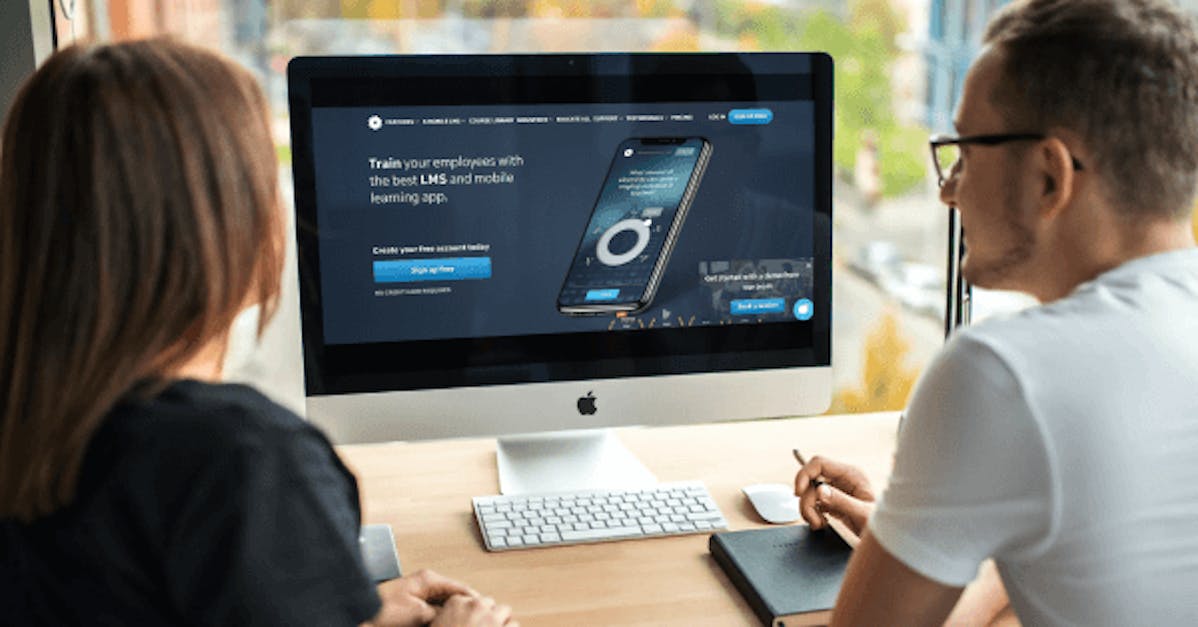 Even with the pandemic in play for almost a year now, some companies may still find themselves looking for new ways to adapt to the "new normal" through different sales strategies. The transition from a traditional to a digital setting can be a struggle, as it may be unfamiliar territory.
Why Having A Solid Internet Sales Strategy Is Important
An effective internet sales strategy is the building block for your team's success. If planned and implemented correctly, it can reap benefits not just for the company but also inspire employees to perform better and do a great job.
According to some studies, B2B companies often fail to implement their sales strategy when the right people are not involved in the process making. That's why getting your team on board with your sales management strategy and making sure that the plan is laid out clearly is paramount to success. 
With that in mind, it's important that you have the right online tools in place. This not only ensures that your team is able to perform as well in a remote setting as they would in the office, but also to carry out your sales strategy effectively.
Online Tools To Help with Implementing a Sales Strategy
Fortunately, there are many tools and platforms online that can help implementing a sales strategy less daunting. Let's look into how they can be incorporated into your sales strategy:
Searching For Leads and Prospects
A good sales strategy usually begins with finding the right connections. This is done by cold-calling, networking and connecting with as many potential leads as possible. As face-to-face meetings have become difficult to book because of restrictions, there are online networking opportunities that can be tapped into for this purpose.
LinkedIn is the biggest professional networking site in the world and is no stranger to the sales industry when it comes to generating leads. But to make things more efficient, it can be coupled with an online sales platform and automation tool called Meet Alfred, to reduce manual work and save time. It can automate engagements, such as sending out bulk messages and connection requests so you can focus on more prominent elements of your strategy.
Setting Up Meetings
Nothing beats an in-person meeting when it comes to having a deeper conversation with your customer. But thankfully, a screen and a stable internet connection can do the job just as efficiently with the right preparation. This is especially advantageous for companies with salespeople that operate globally that have the time and location difference to account for. 
Platforms, like Zoom and Google Meet facilitate real-time meetings with features such as screen sharing and whiteboard annotating, which are perfect for conferences, presentations, and product demos. With all your resources at your fingertips, you can connect with more people, save time, and cover more ground. You can even save a recording of your conversation to look back to as needed which is really convenient and can also be used for training.
Training Your Salespeople
A remote learning culture has become essential thanks to the pandemic. Thankfully, a decent internet connection is as good as a classroom with a number of free training modules that are available online.
Using a digital training management system can prove to be an invaluable tool for a company's sales strategy. It allows you to create training modules that can be customized and deployed instantly. Throwing technology into the mix also means that you'll be able to easily track results and gain more insight into your team's performance.
For your LMS implementation strategy, you can consider EdApp. It's one of the best platforms to maximize knowledge of marketing and sales to gain learner comprehension and engagement. It is a multi-award-winning learning management system built for today's digital landscape. It focuses on delivering bite-sized training through mobile devices, which makes it accessible and convenient to all employees regardless of time and location differences. Training materials can be easily created, updated, and rolled out to specific learner groups within a company for a more targeted learning approach. 
EdApp also has features, not only to help you implement training but also to keep your sales team engaged, such as gamification elements, leaderboards, and even a prizing feature – perfect for your competitive staff.
Implementing A Remote Sales Incentives Program
Keeping your team motivated, especially in today's unique circumstances, is a key factor in having your sales strategy grow to fruition. Implementing a remote sales incentives program can even make a difference when it comes to pooling talent or retaining your employees.
Incentives can usually be categorized into cash and non-cash rewards. Cash rewards can be as straightforward as a sales commission, while non-cash incentives allow for a wider variety, such as gift cards, concert tickets, shopping vouchers, etc.
As the current situation isn't suitable or may not even allow for in-person claiming, you'll have to be a bit more creative in exploring alternatives that will still appeal to them. Considering digital rewards is worth noting, as research shows that providing non-cash rewards is more effective than cash.
For example, instead of a movie pass, you can give a subscription to an online streaming service. Offering your team a food delivery credit can also be given in lieu of a dining experience.
It's also important to consider what your employees actually want since, after all, they're the recipients. Sodexo Benefits & Rewards is a great place to look into as it offers personalized employee rewards in the form of digital vouchers, that can be used in many different establishments and services.
Other Helpful Sales Strategy Tips
We hope that these online tools helped with implementing your sales strategy. Here are a few other things to keep in mind when it comes to rolling out your sales strategy:
Make sure everyone is aware of the sales strategy (ensure it is communicated clearly to all involved parties)

Define the roles of each employee to ensure accountability

Provide reasonable and clear deadlines for each stage of the implementation

Have a way of measuring if the sales strategy being implemented is effective

Review the data gathered from the implementation and decide whether to keep the strategy as is, or if any adjustments need to be made.
You may also be interested in:
Top 10 Most Important Sales Skills