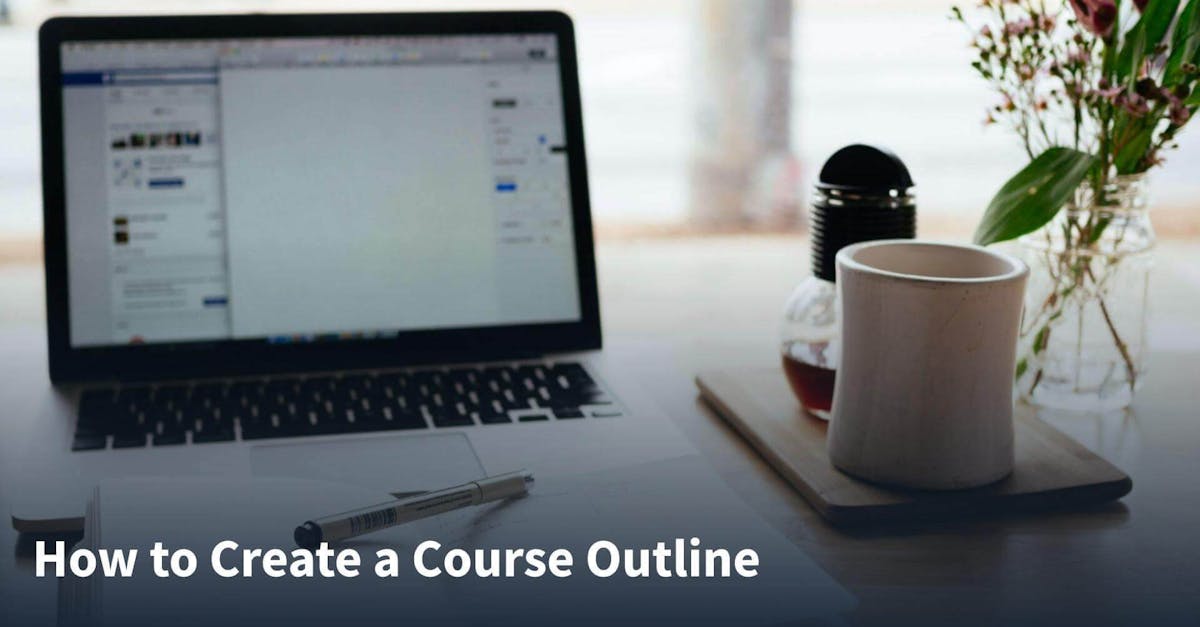 Before creating a new online learning course for your learners, it's important to know how to create a course outline. A course outline sets the tone of the course for your learners and also serves as an initial guide for them, providing important information and details. Read on to learn how to create a course outline and how it can improve in developing your elearning programs. 
What is a Course Outline?
A course outline, also known as a syllabus, is a document that generally summarizes course plans, policies, and procedures for learners. It's a critical resource that helps your learners understand the course or employee training they're about to take. Along with key information about the course itself, a course outline can be referenced by your learners at any point in their elearning development experience.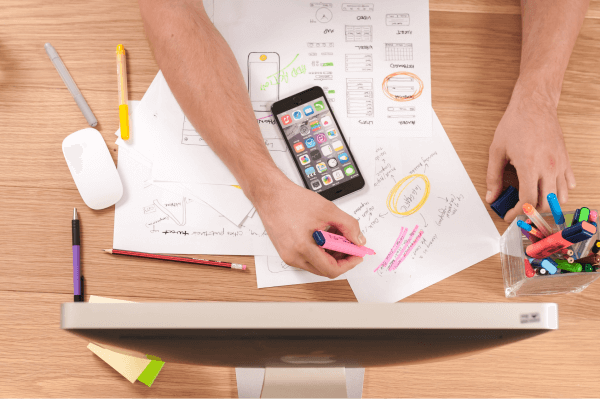 Benefits of Creating a Course Outline
There are many benefits to creating a course outline, but these three can improve course development and how courseware is distributed in educational institutions and training facilities alike. For more information on how you can improve your organization's overall learning experience and learning competency, check out our list of instructional technologies and strategies as well. 
Clear written expectations and responsibilities
Learners and instructors must understand what the course requires of them. For a learner, a course outline makes it easier to know what is expected of them from their rapid learning courses. Meanwhile, for an educator, a course outline can remind them of what their roles and responsibilities are. By setting clear expectations, you are setting yourself and your learners up for an effective course experience. 
Organized source of important information
Another benefit of a course outline is that it can be used as an organizational tool for learners who are challenged with busy schedules and want to plan ahead. You can include a calendar of important dates and events such as exams, quizzes, and assignments. Having a clear schedule can allow you and your learners to take advantage of their time effectively.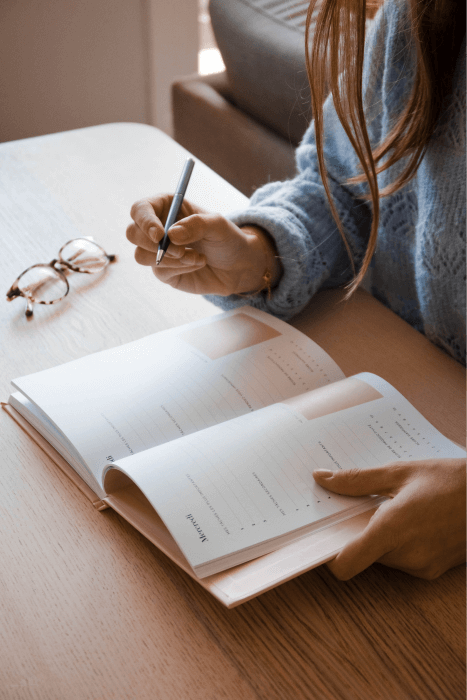 Sets the tone and context of the course
A course outline helps place the course in context and how it belongs in a specific learning path or curriculum. Similarly, it shows how the course can relate to their roles or positions in the organization. It also helps make a good impression on your learners and provides a solid beginning and framework to the learning sessions. 
Course Outline Template
Knowing how to create a course outline template is part of content development anda is an efficient way to standardize course outlines and details for future revisions. There are many sections included in a course outline, but every course outline should include these parts:
Basic Course Description and Information
A course description is a summary of the course, while course information refers to details like course title, date and time, and the name and contact information of the instructors and subject-matter experts. Other basic information can also include the course number code, pre-requisites and co-requisites, number of credits, rules, grading procedures, and more informational detail about the learning activities and learning programs.
Course Content
This section prepares your learners for the course or training program by showing them a session-by-session breakdown of the list of key topics that will be covered during the course. This can either be divided into a lesson, module, or weekly basis. Learning materials and grading criteria can also be included to give further detail. 
Learning Outcomes
The learning outcomes are the goals and objectives of the course. This section goes into detail about what knowledge and skills, as well as behaviors, abilities, and proficiencies your learners will earn after course completion. This section also helps learners determine if the course will meet their needs for their roles and can be adjusted for adaptive learning. Certification requirements and grading procedures can also be included in this section to further guide learners on what they need to do to complete the course. 
How to Create a Course Outline
Creating a course outline or course outline template can be done in existing office tools like Microsoft Word or Google Docs, but you can take it to the next level with our collection of learning technologies. Make your course outline more than just a printable handout for your corporate learning courses with these options below, and learn how to create a course outline that's both interactive and engaging, similar to mobile learning. 
Create a course outline using EdApp's award-winning authoring tool
EdApp is a free, SCORM compliant, mobile micro learning app and learning management system that can enrich and elevate your course outlines by turning them into an interactive experience. With its built-in, custom elearning authoring tool and gamification template library, you can have your learners actively engage with the course outline. EdApp's template library features different types of learning design templates with instructional design principles that you can use to integrate course design, images, videos, questions, and external links into your course outline and instructional design. Its modern user interface that uses instructional design technology can also enable any instructional designer to easily create course outlines.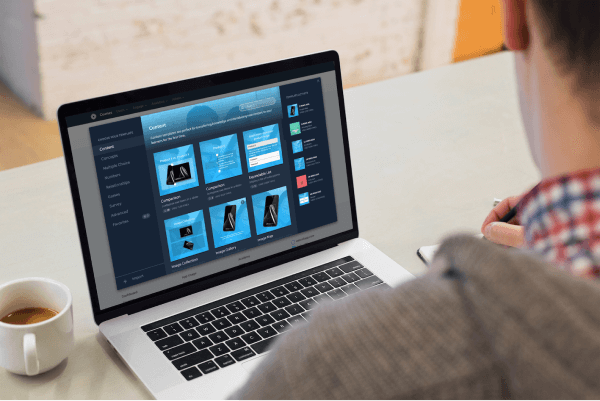 If you want to present information creatively, the template library includes these options and more: 
External URL – Display a webpage within your slide

List Slide and Expandable List  – Display a list of bullet points

Media Collection – Select a media element to see more detail

Scrollable  – Display a long amount of content

Table – Display tabular information
By making your course outline interactive from the start, you're already encouraging higher information retention in your learners. Similarly, adding creative, visual learning objects to your course outline will make it easier to digest the information.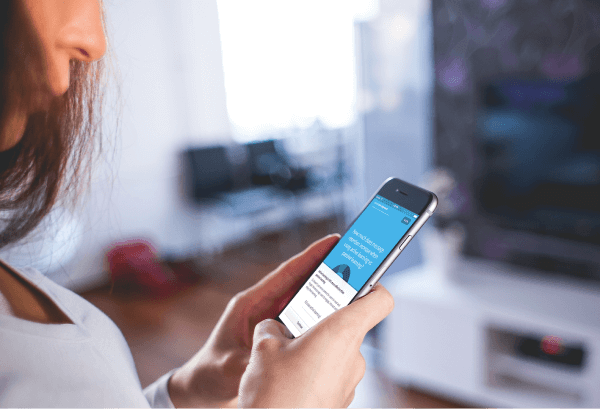 Here are some m learning corporate leadership training courses which include these slide templates and more:
Get feedback on your course outline from your learners with EdApp's survey slides
The template library also includes survey slides so you can receive any questions or feedback from your learners in real-time:
Free text – Free text input for user feedback

Multiple Choice – Ask a multiple choice question

Quadrant  – Quadrant input for user feedback

Slider – Gather numerical feedback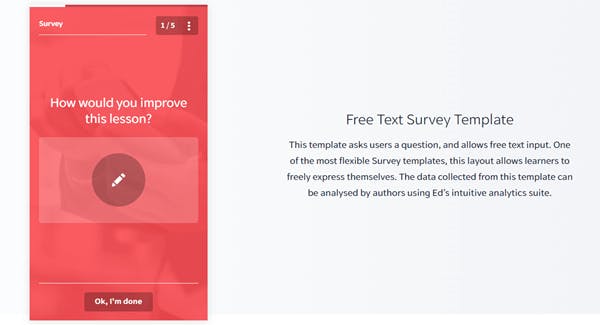 These slide templates can help you address any concerns a learner may have early on. This can help you determine if they're having trouble understanding the key concepts and policies that are being broken down and presented to them. 
Sign up now for free and start creating your course outline templates today!