If you're looking for more opportunities, recognition, and influence in the safety field, consider ways how to become a Certified Safety Professional. Becoming a Certified Safety Professional may take time and effort, but the skills and knowledge you will gain will be advantageous. Find out how to become a Certified Safety Professional below and work your way up towards protecting more people. 
What is a Certified Safety Professional? 
A Certified Safety Professional (CSP) is a safety practitioner that has completed the CSP examination and received certification from the Board of Certified Safety Professionals (BCSP) in the United States of America. A CSP is trained to detect and appraise hazardous materials, work environments, and the procedures and activities of other workers.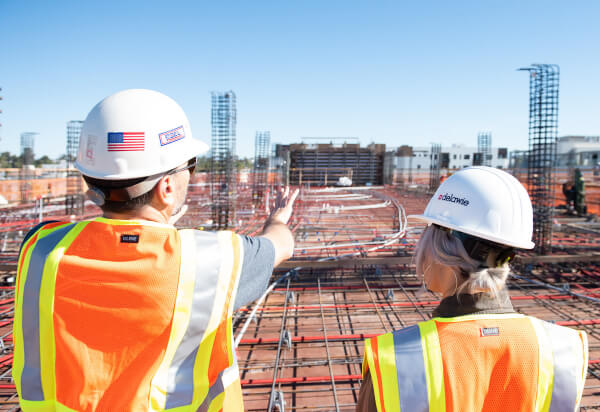 Their responsibilities and practice include, but are not limited to, implementing safety management systems, conducting worksite assessments, determining risk factors, assessing potential hazards, evaluating measures, and preparing emergency response plans.
Benefits of Being a Certified Safety Professional
The benefits of CSP certification can be both tangible and intangible. Here are some of the biggest benefits you can gain from getting certified. 
A stronger foundation for understanding the industry and its best practices
Undertaking a CSP certification reveals your dedication and commitment to safety. By investing in yourself to learn more about different practices used to prevent occupational injury and illness, you are showing that you can bring a holistic view of health and wellness to any organization.
Enhanced job mobility
Industries like oil and gas, manufacturing, construction, technology, government, military, and more all need safety professionals, so set yourself apart by earning a CSP. You can have satisfying careers in environmental safety and management, industrial hygiene and management, and many other safety-related fields.
Boosted earning potential
According to the 2020 SH&E Industry Salary Survey, CSP-certified practitioners reported a median base salary of $110,000 USD, while the median salary of those without CSP certification was $98,000 USD. Additionally, in an article for Incident Prevention, David McPeak, director of professional development at Utility Business Media, estimates that having a CSP certification could add up to $300,000 USD more in total pay. Consider getting certified if you're looking for more ways to increase your income. 
Requirements Needed to Become a Certified Safety Professional
There are five requirements for becoming a Certified Safety Professional:
Have a minimum of a bachelor's degree

Have 4 (four) years of safety experience where safety is at least 50% preventive, professional level with spread and depth of safety duties

Have a BCSP Qualified Credential (ASP, GSP, TSP, CIH, etc.)

Pass the CSP examination

Maintain the certification 
Steps to Becoming a Certified Safety Professional
There are seven steps that you need to take before becoming a Certified Safety Professional:
1. Pick a certification that's right for you 
In this case, you will be picking the CSP certification. However, depending on what field you're in, your skills, knowledge, and job duties, you can choose a more suitable certification. 
2. Meet the educational requirements
The education requirement varies depending on each certification type. Certifications that require a degree, like the CSP, ask for a degree from an accredited university recognized by the Council of Higher Education Association (CHEA). The CSP certification also requires an additional BCSP-qualified credential alongside the education requirement. 
3. Meet the work experience requirements
Just like the education requirements, the work experience requirements also vary for each certification. For the CSP, you are required to have 4 years of work experience.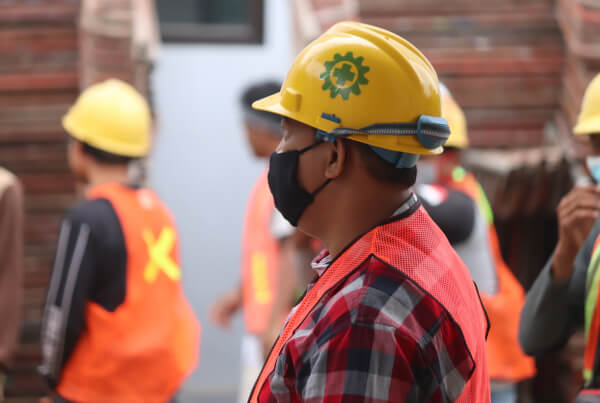 4. Apply online
Fill in your online application on BCSP's website. BCSP's Certification Services Department will then review your application and notify you once it is approved.
5. Purchase your exam
After you have been approved to purchase, schedule, and sit for an examination, you can purchase your exam. You can finish your exam at any time within one year from the date of purchase.
6. Take the exam
You will receive an examination authorization notice that is used to schedule the exam through Pearson VUE testing centers after purchasing your exam. The exam is taken online and, after submission, immediate results will be available. 
7. Meet recertification requirements
After passing the exam, BCSP will reward you with your certification. To maintain it, an annual fee is required and certified individuals must remain knowledgeable about changes in professional practice by gathering recertification points every five years. 
Learning While Gaining Work Experience for Certification
Becoming CSP certified takes at least 8 years to complete. While the BCSP places equal importance on work experience and education, it's important to not stop learning while gaining work experience. It might be difficult to find the time to learn while working, but with certain education platforms, you can find a solution that works for you. 
Learning with EdApp
EdApp is a mobile-first learning app that makes it easy to learn at your own pace anytime and anywhere. The platform supports a course library that covers topics such as safety and risk management, construction, manufacturing, management, health, and more. It even offers online first aid courses to help workers respond effectively during medical emergencies. Courses are always being developed and updated by the EdApp team and other industry leaders, so you don't have to worry about running into outdated information. While the courses are no substitute for the traditional degree courses that are still required, they can also support you on your continual learning journey about health and safety.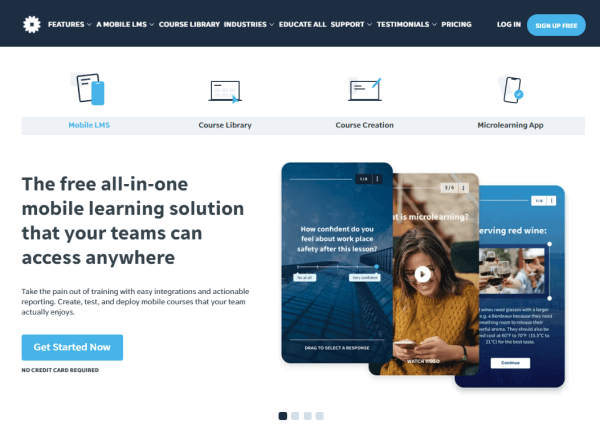 The courses are designed to be taken in short and informative bursts, not overload you with plenty of information all at once. The lessons in these courses also have interactive and engaging slides where you can fill in the blanks, match concepts, and find words in puzzles to help you stay connected with your learning. The best part is that the app and all of these courses are free forever, so you don't even need to think about increasing your expenses just to further your learning.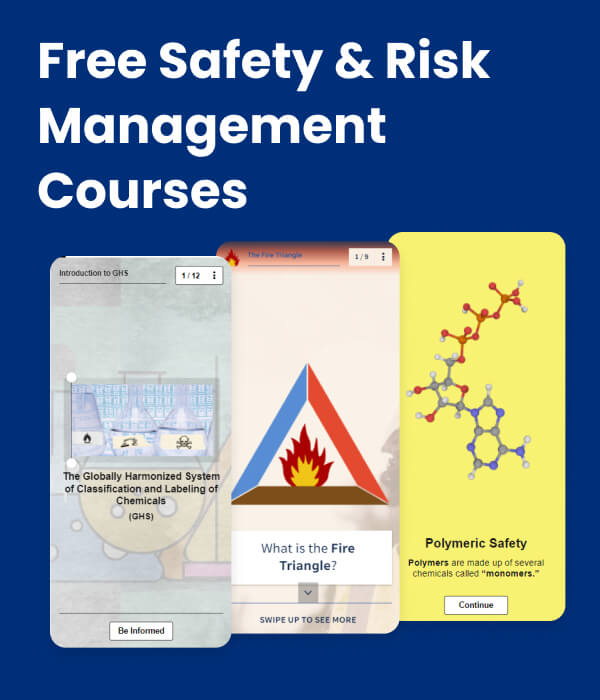 List of EdApp Courses
EdApp has plenty of courses that cover many safety-related topics. From accident investigation training courses to radiation safety training courses, below is a list of some EdApp courses that you can take as soon as possible. 
Join for free and check out EdApp's course library and sooner become a Certified Safety Professional today!