Goal management training forges a clearer path for businesses to achieve long-term goals and continuous success. It gives direction and prevents organizational chaos, which serves as a great motivational instrument for employees to better engage with and connect to their work and give their very best. 
Implementing goal management training, however, isn't exactly a walk in the park. It must be planned and executed correctly to avoid sending the wrong message to your team, such as not trusting them enough or attempting to micromanage them. 
In this article, we'll take a deep dive into the context of goal management training, including how it benefits organizations. We'll also go through the steps on how to set organizational goals and some pro tips on how to carry out this type of employee training successfully. 
What is Goal Management Training?
Goal management training is an organizational activity aimed at setting clear and measurable goals, both team and personal goals, and communicating them to every team member of your company. Organizational goals can be long-term or short-term goals. They can also be specific to a project or your employees' roles. This training creates the perfect opportunity to get everyone on the same page and provide direction for an otherwise long, pointless grind. It can also be used to establish guidelines and steps that will propel your employees to achieve their desired outcomes.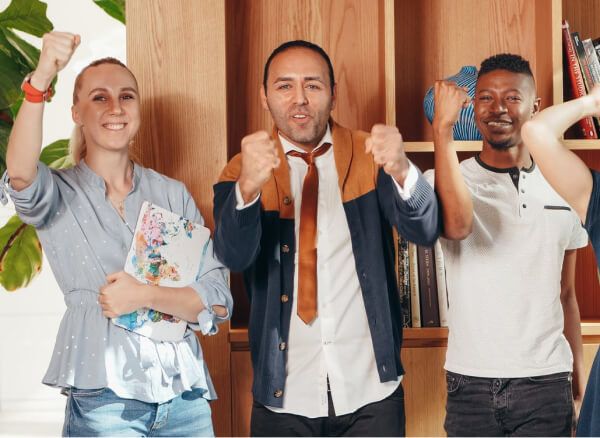 Why is Goal Management Training important?
Working with no purpose and no direction sends employees on an endless, tiring, and chaotic journey, which can significantly affect their performance and morale. With that, it goes without saying that implementing goal management training should be treated with the utmost priority. 
Goal management training gives your employees a clear focus and direction.  Having achievable goals keeps them motivated at work, knowing that they will be achieving something great at the end of the tunnel.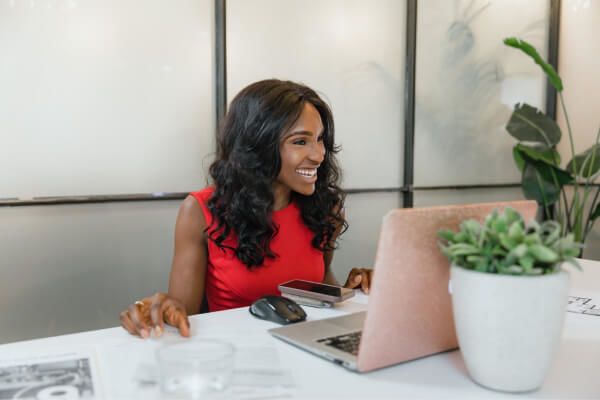 It also helps maximize your company's time and resources as it sets the priorities that your employees will need to focus on for a specific period. With clear goals in sight, they are more likely to come up with solutions and take action with efficiency and enthusiasm. When they reach their goals, they will feel more accomplished, which will boost their workplace morale significantly.
Not only will this training enrich your company's culture, but it will also help your company succeed and thrive, especially in today's extremely competitive environment. Market trends change all the time, and so should your organization's goals. Goal management training is an excellent way to address such trends and define new goals and criteria that will put your company ahead of the competition.
Setting organizational goals
Setting business goals is tricky. It must strike the right balance between simplicity and effectiveness in order to achieve excellent results. Here, we'll take a look at how you can create smart goals for your employees and your organization as a whole. 
During a goal setting process, it's best to have a brainstorming session with your employees and identify as many goals as possible. As the backbone of your company, they have the best insights that could make an actual difference. A brainstorming session can also be used to identify their strengths and passions, as well as determine how they can contribute to organizational success based on these interests.
The SMART Goals stand for Specific, Measurable, Achievable, Relevant, and Time-Bound. SMART goal setting is a framework that helps organize the goals of employees. In its most basic form, it suggests that employees' goals should be clear, relevant, and realistic within a set time frame. Your SMART goals should be followed by concrete planning to maximize their effectiveness. Include the steps that your team should take to achieve their goals and objectives. It's also recommended to document your plans and progress, and review them on a regular basis to ensure their accomplishment.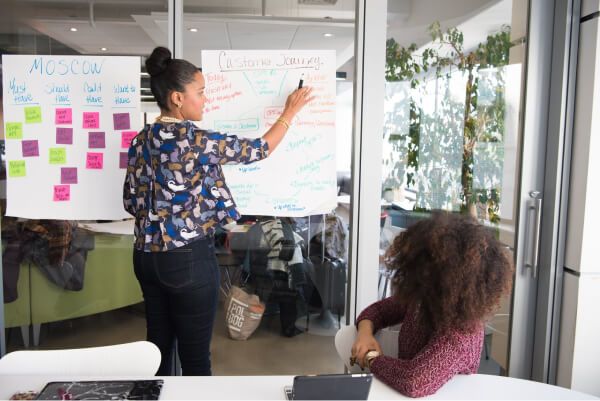 You can also set deadlines for your employees' goals to make it clear when they're expected to deliver. This strategy is not intended to put pressure but rather help your team prioritize their tasks and reach their full creative potential. Making deadlines is also the best way to maximize their time and avoid working on certain tasks for longer than necessary.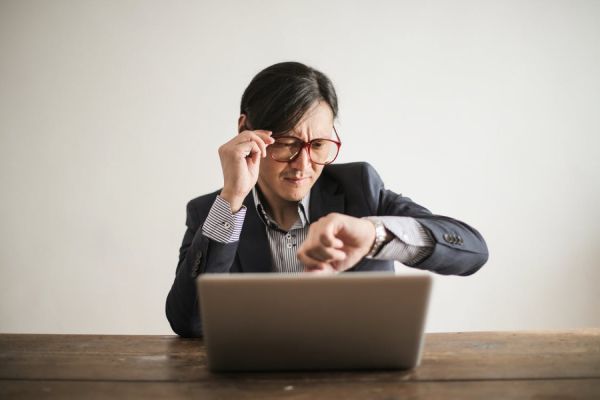 Tips for Implementing Goal Management Training
Once you've set your employees' individual and team goals, the next step is to communicate them to everyone in the organization – this is where goal management training comes into the picture. Let's look at how you can set your goal management training up for success. 
Shift to online training and use digital training tools
Shifting to online goal management training is faster and more convenient than hosting classroom-based training sessions. Plus, it's also more practical to implement with the help of a digital training tool. Digital training tools allow the creation of online goal management content that your employees can easily access all the time. Pushing updates about your goal organizational map is also quick and easy with the help of these tools, as opposed to what used to take weeks or months.
The market has an endless list of great digital training tools to pick and choose from. Among the best ones is EdApp, a corporate LMS platform that can help organize and manage your goal management training without breaking a hole in your pocket. It's widely known for its drag-and-drop authoring tool. It's perfect for putting together the goals that your company and teams want to accomplish and also the strategies and tactics to achieve them. Here, you can even update your employees with new information or update your organizational goals in real-time. 
Allow mobile accessibility
Most employees have no fixed schedule, and some of them don't even have a desk and computers to begin with. By making your goal management training easily accessible through their mobile devices, you're giving them the flexibility to access your content anytime and anywhere that works best for them. This, in turn, will dramatically increase your training's engagement and participation rates. 
You don't need extensive coding or programming background to develop mobile-friendly training content. Mlearning training portals like EdApp embrace the power of mobile technology, and all training courses created on this platform are responsive and automatically formatted for both iOS and Android devices. With this tool, it's all possible to craft your mobile-learning training content in the morning and distribute it in the afternoon.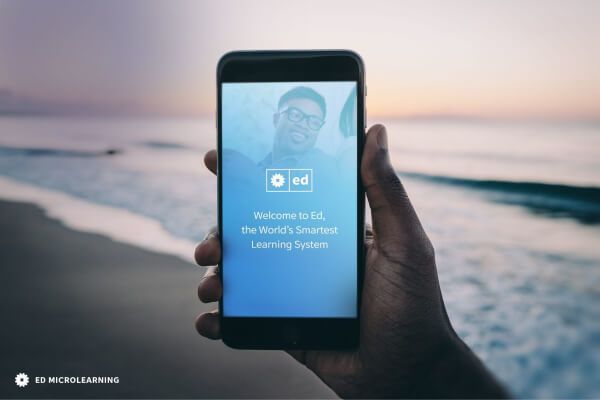 Incorporate games and quizzes
Reinforcing games and quizzes make boring and tedious goal management training more fun and exciting. These interactivities are so effective in learning as they prompt employees to forget they are "working" and instead feel like they are "playing." Games and quizzes are also your best bet if you want to monitor your learners' progress and increase the learning retention rate. 
EdApp has built-in gamification features that can spice up your goal management training and help achieve your goals. They provide a variety of game templates that range from True/False to a Jeopardy simulation, making your training quizzes and assessments more enjoyable to take and complete. They can even be combined with leaderboards and point scores to improve the likelihood of knowledge retention.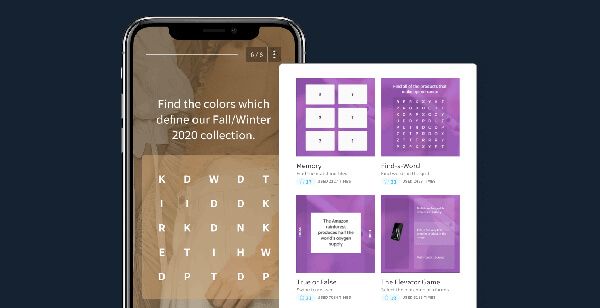 When it comes to goal setting and management, rewarding your employees can't be overstated. It serves as a powerful motivator for learners to complete their training and attain their objectives. It is also an effective method to combat training resistance. Consider giving real prizes or awards like a free coffee voucher, a new mobile device, or an increased salary to your outstanding employees, especially those who have proven to give their all in achieving their goals.
EdApp features a star bar and prizing functionality, which can be uploaded to the system for your employees to win. Stars can be assigned to your goal management training lessons that can be earned upon completing the training, getting the quizzes right, or reaching their goals. Meanwhile,  learners can use these stars to win a prize that's set by your company.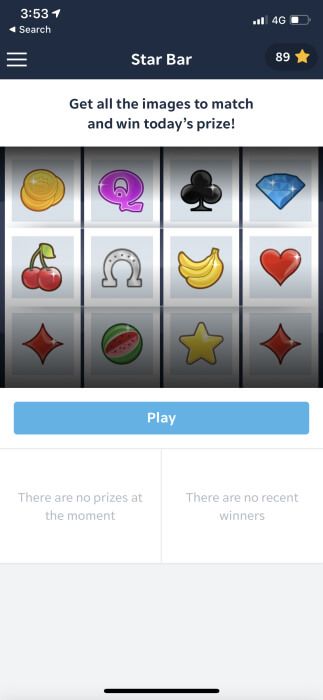 Walk towards your goals with the help of EdApp. Sign up for free today!