Gamified learning management systems apply gamification strategies or play elements to the learning experience. They deliver features that make learning fun, resulting in increased engagement and productivity among your workers. Here's some gamified LMS you can check out.
Gamified Learning Management System #1 – EdApp
Looking for the best gamified learning management system? Your search is over. EdApp adopts modern learning strategies into its features to make learning fun and refreshing for your learners. This allows them to deliver the best gamified learning experience unlike any other.
EdApp combines the best microlearning and gamification strategies to make your courses interactive and engaging. It does this by breaking down overwhelming training content into short-form lessons, while gamification applies game elements to training.
With the help of EdApp's user-friendly authoring tool, you'll have access to over 80 ready-made templates to make the process of creating gamified microlessons easier. You can also take advantage of EdApp's free editable course library, where you can easily deliver or customize these interactive courses to your learners.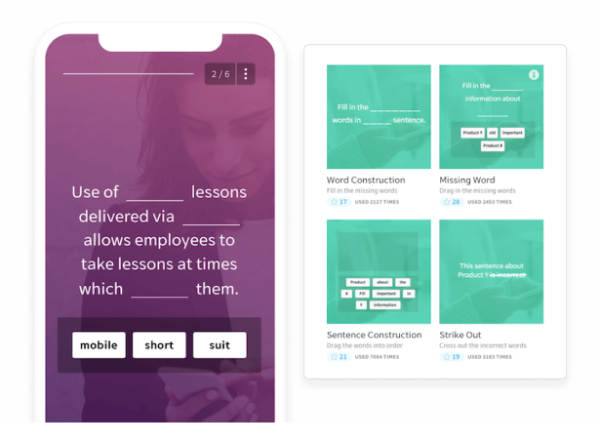 Aside from gaining new knowledge, you can also give them a sense of achievement through EdApp. EdApp offers the Achievements feature that helps you acknowledge and inspire learners with customizable banners and badges for every learning milestone. You're also given the option to export each learner's Achievements to internally shout out top achievers and learners' milestones.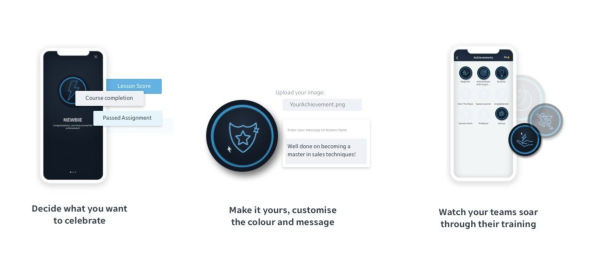 To give your learners a motivational boost, you can create friendly competition among them with EdApp's Leaderboards feature. It gives your learners the opportunity to gain points for the highest score in each lesson or Rapid Refresh quiz. Similarly, EdApp includes scoring and gamification-based reward systems in its lessons. This allows learners to earn Stars, EdApp's virtual currency, from their learning activities, and use them on Prizing Draws. These draw options include Gift Grab, Spin to Win, Star Bids, and Lucky Dip where learners can win actual prizes. Prizes can be in the form of voucher codes or discounts that can be used on movie tickets, food, and many others.
All of these features may be overwhelming but can relax if you've never created training materials because EdApp can make the first course for you.
Key features:
Microlearning strategy

Gamification 

Authoring tool

Leaderboards

Real prizing & rewards

Built-in authoring tool that includes 80+ intuitively designed interactive templates, such as multiple-choice, in-app gamification, conceptual formats, surveys, etc.

Custom Achievements

Mobile-first approach
Cost: Free
Sign Up for Free and use EdApp as your gamified learning management system for free–forever!
Gamified Learning Management System #2 – Mambo.IO
Mambo.IO is another gamified learning management system that allows you to customize gamification solutions based on your own key performance metrics and helps you boost the learning outcomes of your employees. This way, you can align your training strategy with your objectives. You can also assign rewards based on their learning progress or completion of an activity or business process. A behavior-and-point-based Leaderboards feature is also available to encourage friendly competition and inspire better performance among employees. To further increase engagement and motivation, you can also reward learners with tangible benefits through its coupon system. This feature enables learners to redeem coupons from the points the learners have earned.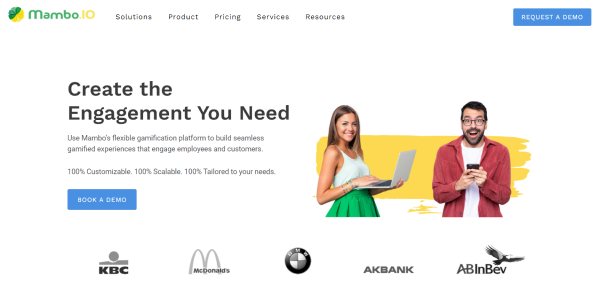 Key features:
Activity streams

Rewards system

Leaderboards

Coupon system
Cost: Price available upon quote request
Gamified Learning Management System #3 – Funifier
Funifier is a gamified learning platform that incorporates game techniques in its features to increase engagement. It provides features like Quest lists, Leaderboards, Progress bar, and many more to boost your employees' learning performance. To further encourage learners to stay on top of their game, Funifier gives you the opportunity to create a custom incentive program so you can reward learners through its Rewards Catalogue. Aside from these, you'll also have access to a dashboard, which you can customize with KPIs that are relevant to your objectives. You can then use your data to enhance your gamification learning strategies.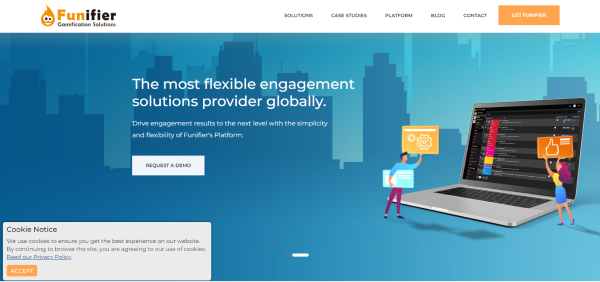 Key features:
Game techniques

Rewards Catalogue

Custom incentive program
Cost: Price available upon request
Gamified Learning Management System #4 – Code of Talent
Code of Talent is a digital learning platform that addresses learning needs through personalized learning experiences. Through its gamification feature, you can create interactive quizzes similar to games to motivate and engage learners in their training. To promote self-paced training, social learning, and content engagement, Code of Talent's courses are designed to be mobile and easy to digest. That's why its microlearning journeys can be completed anytime and anywhere, in just three to seven minutes.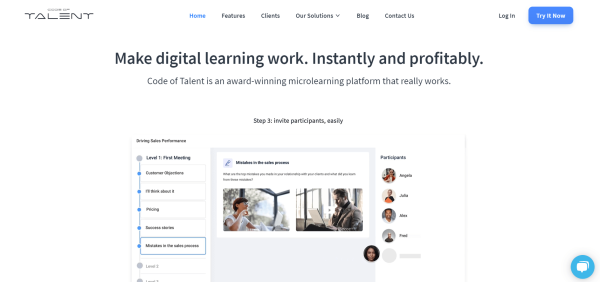 Key features:
Personalized learning

Microlearning

Social learning

Gamification
Cost: Paid plans
Gamified Learning Management System #5 – Archy Learning
Archy Learning is an all-in-one gamification training software that you can use to host a global classroom for remote teams across the globe. With this platform, you can design learning paths by incorporating custom course quizzes, mixed media exams, homework, interactive video modules, and personalized games. Through its intuitive user interface, you can easily copy and paste Youtube links or upload classroom notes, PDFs, and other digital resources that your learners will need to complete their training. Course certificates are also available to motivate learners to complete their lessons. The tool's school tracking and head office features are designed to give you insight into each of your learners' course progress and assessment results.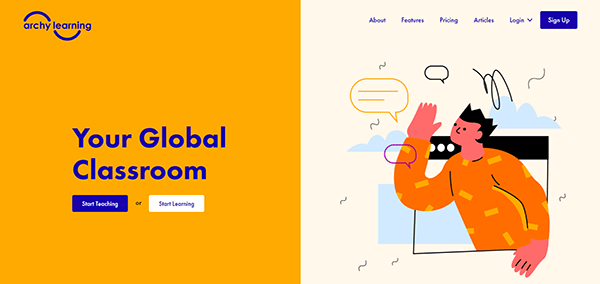 Highlights:
Global classroom

Custom course quizzes and games

Interactive video modules

School tracking
Cost: Paid subscription starts at $25 to $100 USD (monthly)
Gamified Learning Management System #6 – Gametize
Gametize is an enterprise-grade gamification training software that enables you to enhance your employees' training experiences, whether they are going through onboarding or upskilling programs like cash handling procedure training. With this tool, you can easily design your own gamified content by choosing from a vast library of game templates, which are divided into project categories like employee engagement, learning and development, talent acquisition, and many more. You can also boost learning engagement and completion rates using flashcards, quizzes, and interactive challenges. Similar to other gamified learning management systems, Gametize uses leaderboards, badges, and rewards to drive motivation and foster healthy competition within teams.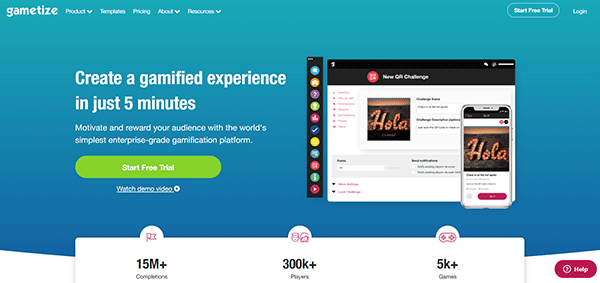 Key features:
Game template library

Leaderboards, badges

Rewards
Cost: Starts at $100 USD per month
Gamified Learning Management System #7 – Hurix Digital
Hurix Digital is an end-to-end digital content solution provider integrating different content creation and delivery platforms designed for modern-day learning. Among these platforms is a custom LMS that enables organizations to deliver training content through immersive training modules. It includes engaging videos, gamification, simulations, and scenario-based learning that are accessible across multiple devices. With this solution, you can customize your LMS according to your organization-specific training workflow. Its game-based learning strategy incorporates puzzles, problem-solving games, strategic games, challenge-based games, and many more.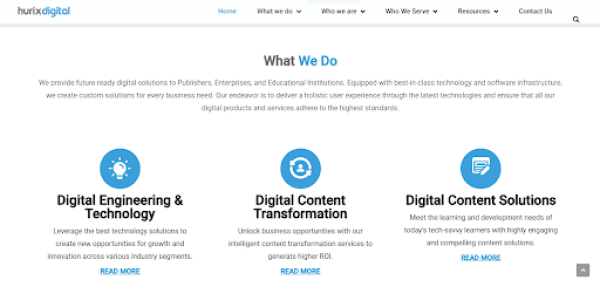 Key features:
Custom LMS

Immersive training modules using engaging videos, gamification, simulations, and scenario-based learning

Game-based learning incorporating puzzles, problem-solving games, strategic games, challenge-based games, and many more
Cost: Price available upon quote request
Gamified Learning Management System #8 – GoSkills
GoSkills is a flexible LMS and microlearning app that supports small-scale businesses in enhancing engagement rates. They do this by breaking down courses into short-form modules and applying gamification techniques. It also provides feedback options, together with a progress check. With its authoring tool, you can easily create and customize the branding of your courses, free of charge. This platform also includes a library of ready-made courses. While access to GoSkills is free, courses are only available for purchase.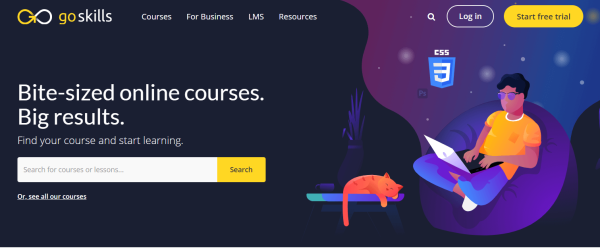 Key features:
Microlearning

Gamification

Authoring tool

Feedback

Progress check

Content library
Cost: Free, paid plans
Gamified Learning Management System #9 – ProProfs
ProProfs LMS is an employee training software that features gamification elements including brain games, learning paths, and quizzes. Aside from increasing engagement, your learners are given the opportunity to learn at their own pace while still fostering collaborative learning through virtual classrooms. This allows you easily combine online and offline training, providing a gamified blended learning solution. This LMS also allows you to create new educational content made from scratch or customize existing courses from its online training course library.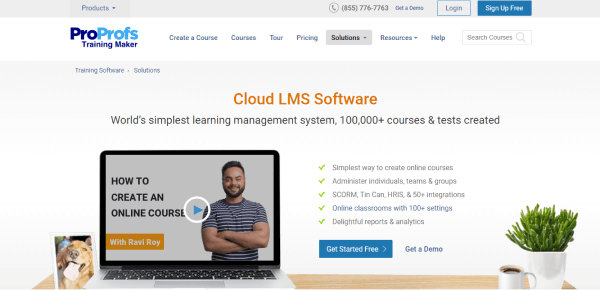 Key features:
Gamification elements

Premium course library

Easy online course authoring

Course completion certificates

Collaborative learning through virtual classroom
Cost: Free (within a 15-day trial), paid subscription starts at $74.96 (per feature monthly) 
Gamified Learning Management System #10 – Hoopla
Hoopla is a sales gamification software specifically designed to motivate sales teams to increase performance through contests, leaderboards, and real-time recognition. With this platform for online sales training and corporate leadership training courses, you can identify sales goals and create tournament-style or race-style contests for friendly competition between employees and accelerate overall team productivity. Team members can even track their individual performance through the tool's built-in leaderboards system. Every time an employee reaches their target, Hoopla automatically sends a live news update to fellow team members so that everyone can celebrate their win. By fostering a competitive and encouraging atmosphere, your teams can have fun while hitting their targets.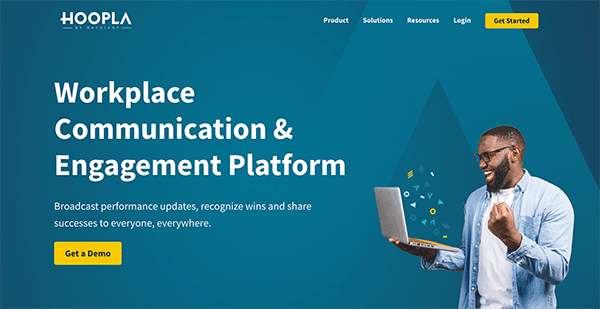 Key features: 
Sales gamification

Contests, 

Leaderboards

Real-time recognition
Cost: 14-day free trial, Custom price available through a quote request