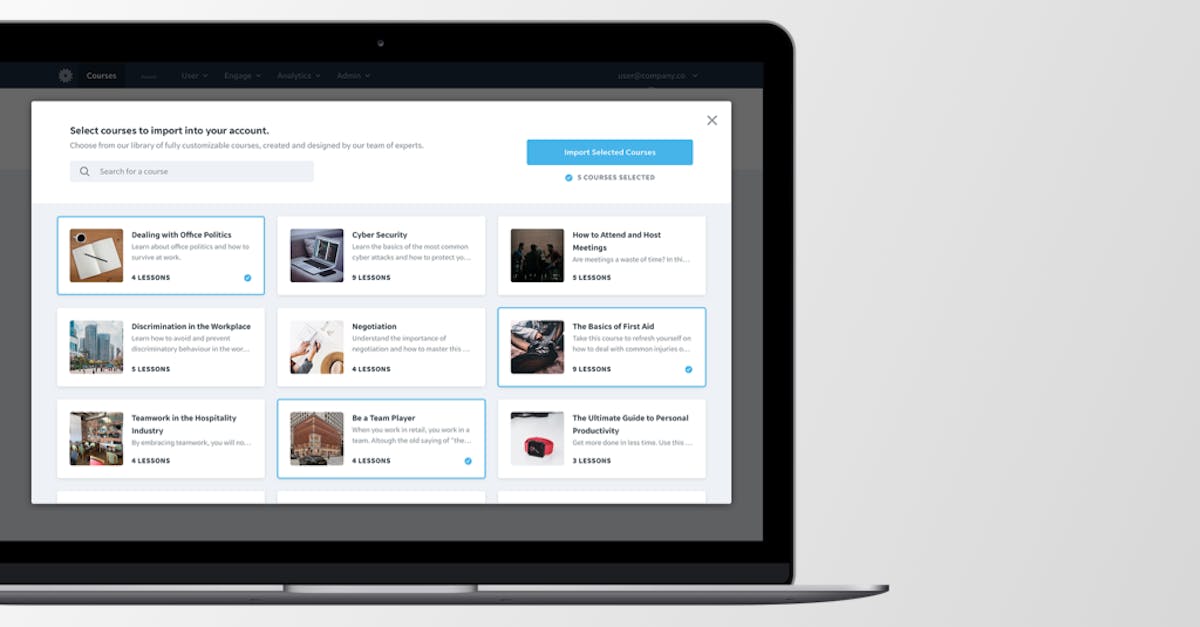 Gamification is transforming the way businesses handle relationships by creating long-term engagement and improving customer and employee loyalty.
Gamification works as existing core experiences are utilized and amplified through the use of motivational techniques, such as feedback, achievements, and rewards.
When this is combined with research and big data generated by user interactions, gamification can empower businesses to create brand loyalty.
However, before proceeding further one must learn to distinguish gamification from game-based learning.
Gamification Theory
Gamification theory is used to understand how the feature works to embed essential knowledge into the long-term memories of learners. From applying game-based principles to non-game contexts, such as employee etraining, gamification emerged as one of the strongest tools to be used in L&D for boosted user immersion and motivation. Various types of organisations employ gamification as the basis of their employee jit training strategy, alongside an effective LMS for successful deployment.
Gamification vs Game-Based Learning
Gamification is a learning strategy that applies game mechanics and elements of gameplay to a content to engage learners and thereby turn the entire learning process into a game.
Game mechanics involve leader boards, points, achievement badges, levels, and progress bars. The use of game mechanics motivates learners and improves completion rate and retention of concepts.
Game-based learning is a training strategy that uses game elements to teach specific skills or achieve a specific learning outcome. It reinforces the learning objectives in a fun way. This strategy involves the use of drag-and-drop, sequencing, matching, trivia, etc.
8 Gamification features
Gamification requires research, planning, organization. It is often misconstrued that gamification involves the plugging of badges and leader boards into existing online training strategy. The implementation of the gamified learning strategy starts with the LMS and this can be made easier if it has an in-built capability and robust tracking features.
Here are some features:
Gamification Feature #1 – Badges
The LMS must have several types of badges in gamification that align with the training objective. For example, badges with a trophy icon are ideal for top performers while a badge featuring a hardhat icon is ideal for safety courses.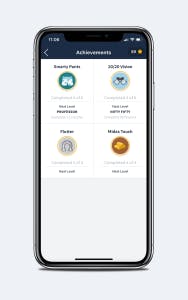 Gamification Feature #2 – Point-system
A gamified strategy that uses point-system as a reward is far more difficult to implement than what it is perceived. It is not merely about awarding points randomly but overhauling the course design to incorporate the point-system throughout the course. One should take care that the point-based mechanics encourages positive behavior that align with the objectives.
Gamification Feature #3 – Rewards
Many organizations require an LMS that supports different types of rewards for its employees. For example, some employees respond more positively to badges than leader boards. The LMS should also be able to support a more involved incentive program that provides a 'grand prize', such as exclusive access to a library of resources for earning enough reward points.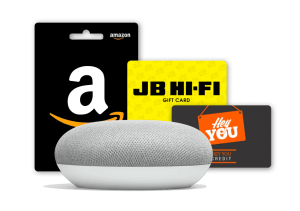 Gamification Feature #4 – Game levels
An effective LMS should facilitate the incorporation of levels in e-learning course design based on specific parameters. An example could be a learner having to pass a certain exam to be able to progress to the next level of the course. The LMS should also have a progress indicator that displays their performance levels.
Gamification Feature #5 – Progress Bar
Training software should have an interactive progress tracker that will enable learners to choose a different path within the course to pick the badge they wish to earn next. Besides, it should be easy for learners to revisit previous levels of the gamified course. Revisiting the course helps learners remember the information they had learned earlier.
Gamification Feature #6 – Leaderboards
Some learners thrive in competing with their peers and proving their job competency to themselves. Here the leader board should be tied completely to the online training activities as the points earned will impact the learner's rank on the board. Criteria must be clearly defined on how course progress is recorded, and top performers are recognized.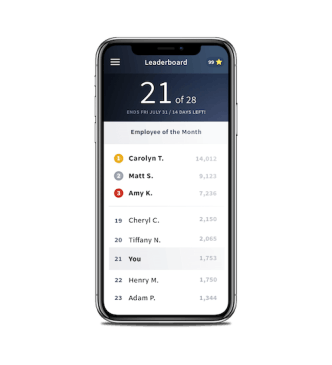 Gamification Feature #7 – Templates
Building a gamified online course requires expertise and tech skills and not to mention the resources, time, and money. The simpler method would be to select an LMS that has pre-set gamified templates. Some LMS platforms also have built-in asset libraries that have templatized badges, leader boards, and color themes.
Gamification Feature #8 – Customization
A good LMS should have features for the customization of game mechanics and rewards. At the same time, the LMS should offer pre-built rewards for those wanting to save time modifying badges and leader boards. The LMS should have a vast reward library with different themes and color palettes.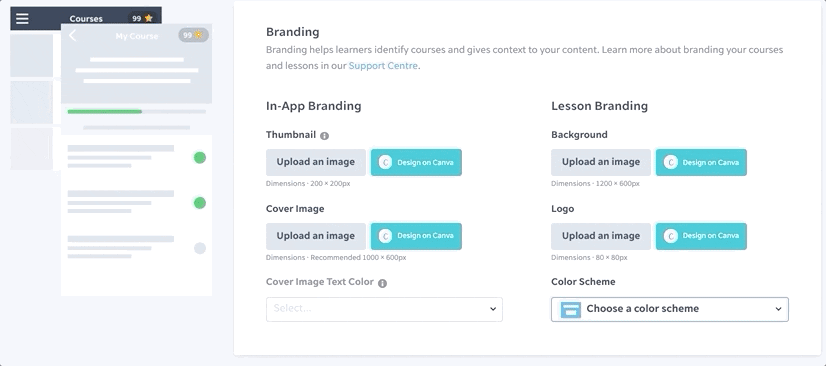 However, before determining the gamification feature, it is important to choose an LMS that will give the best ROI. You need to evaluate the training objectives and the learning preference of the audience. This will provide insight into the kind of reward that will motivate the learner and reinforce favorable behavior.