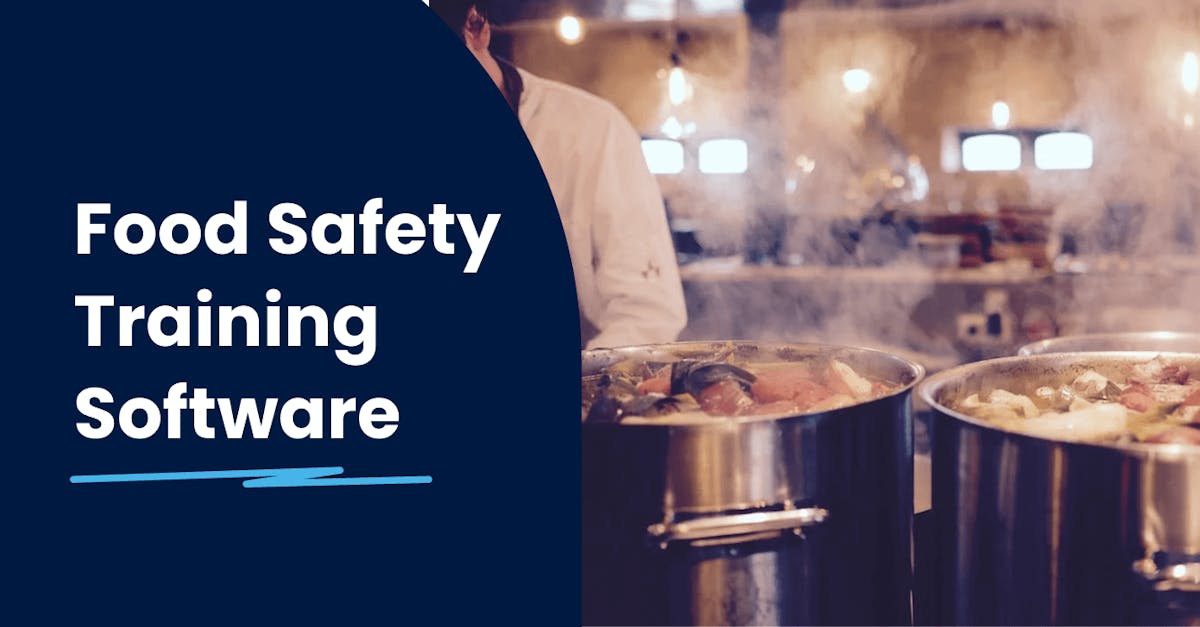 10 Food Safety Training Software
Food safety training software is a must-have when you're in the hospitality industry. It helps keep your organization's working environment safe for both your workers and your customers. Check out some of the best food safety training software we've listed in this article.
Food Safety Training Software # 1 – EdApp
Searching for the right compliance training platform can be difficult, especially with a broad topic such as food safety. Luckily, you don't have to search far and wide for the best food safety training software. You've already found it in EdApp.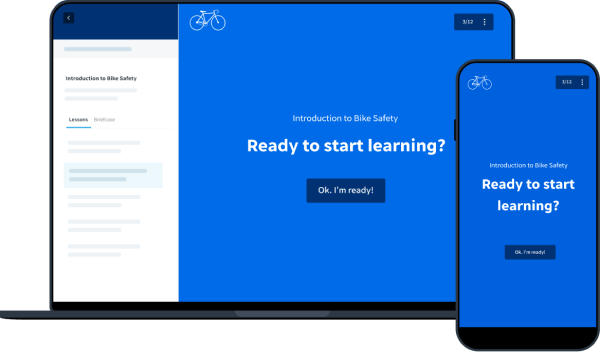 EdApp has a ton of free advanced features available that can help you with your food safety training. One of these features is its massive course library,which has a ton of food safety training courses built for all types of learners. These courses are developed with active learning and gamification in mind for maximum learner engagement. Some of the courses they offer include Food Safety Hazards, Food Safety & Document Control, and Food Safety Standards. Some of these courses will teach them how to avoid unsafe food preparation, the best handling practices, and what to do when they encounter food hazards.
Apart from its course library, EdApp can also help you with post-training assessments through Practical Assessment. You can check your learners' newly acquired skills using this tool. All you need to do is to scan their QR code, check them during their workday, and track their overall results on your admin portal. It's that simple.
Cost: Free
Key features:
Course library

Active learning

Gamification

Practical assessments
Get the best food safety training software by signing up for EdApp today.
Food Safety Training Software # 2 – SafetyCulture
SafetyCulture is a food safety training software that supports you in eliminating paper-based audit procedures and modernizing your organization's food safety compliance program. With this tool, you and your learners will only need a mobile device to collect essential food safety information, even in places without an internet connection.
Create digital checklists that let your auditors submit full reports that include images, notes, and corrective action information. Temperature sensors can also be connected to SafetyCulture's system, allowing it to follow the movement of food goods in the cold chain process, with measurements coming straight to the app even at a distance for simple access and viewing. 
What makes this a great food safety training software is its EdApp integration. With this integration, you can get the best of both worlds by training your learners through EdApp and keeping them accountable post-training with SafetyCulture.
Cost: Free
Key features:
Mobile-friendly auditing

Digital checklists

EdApp integration
Food Safety Training Software # 3 – Nvolve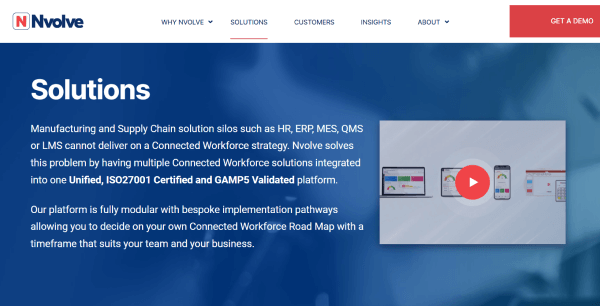 Nvolve is a food safety training software that helps food manufacturing and supply chain industries modernize the way they operate. They do this by digitizing document control, integrating video-based learning materials, and incorporating continuous learning by experience through blended learning. Nvolve also offers food handler training courses and free customer service certification programs to make sure that your staff is properly trained in food safety best practices. To add some customization, you can include media files into your documents and learning materials such as images, videos, and voice recordings. Other features include work groups, skill matrices, analytics, and reporting.
Cost: Request a quote
Key features:
Documentation

Video-based learning

Customization

Work groups
Food Safety Training Software # 4 – Intertek Alchemy
When it comes to food safety, there's no room for error. Intertek Alchemy meets all of your requirements with a course library that includes training software developed to turn GFSI, USDA, and FDA regulatory audits a breeze. Intertek Alchemy courses have been vetted and industry-tested.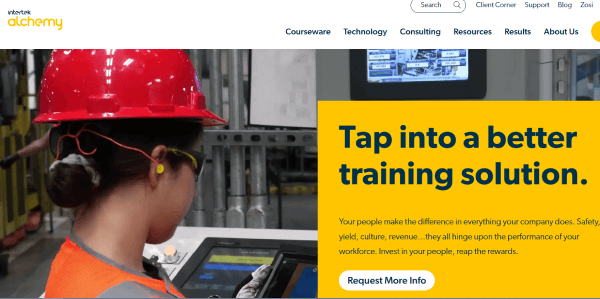 This food safety training software helps frontline employees and managers to establish cultures that promote food safety, quality, and productivity. Minimize worker injuries, enhance operations, and reduce attrition by using Intertek Alchemy's training, reinforcement, and compliance services. Some of the ways they do this are through its behavior validation app, on-the-job training app, and skills management software.
Cost: Request a quote
Key features:
Course library

Behavior validation

On-the-job training
Food Safety Training Software # 5 – FoodDocs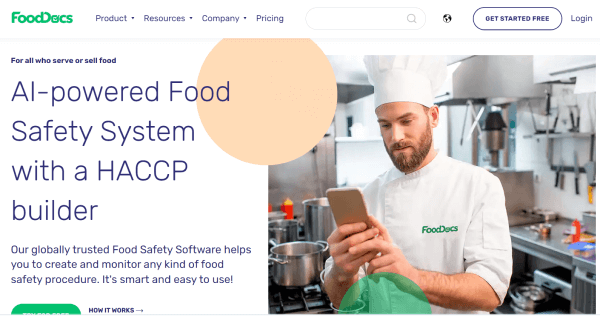 FoodDocs keeps you on track with your food safety compliance measures and organizational regulations. With FoodDocs, you can easily digitize your food documents, save time on employee monitoring, and help them stay on top of their tasks. They do this through their personnel management feature. In this feature, you can organize team training, course completion certificates, and food safety training workshops in one place. You can also use FoodDocs to increase food safety awareness and how valuable food hygiene is.
Cost: Free
Key features:
Documentation

Digitization

Personnel management

Document storage
Food Safety Training Software # 6 – Safefood 360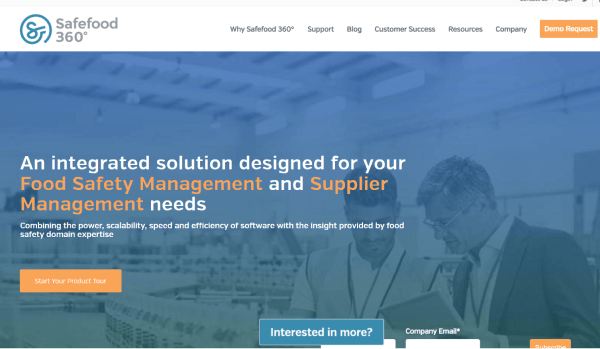 Safefood 360° is a food safety training software that emphasizes compliance and administration. Users can use Safefood 360° to track every part of their food production operations, from negotiating with suppliers to the quality of their food stocks, and pest control programs. This food safety software can also help in ensuring compliance with various food safety regulations, such as HACCP, and the maintenance of a Preventive Control Plan (PCP).
Cost: Request a quote
Key features:
Food Safety Training Software # 7 – Zip HAACP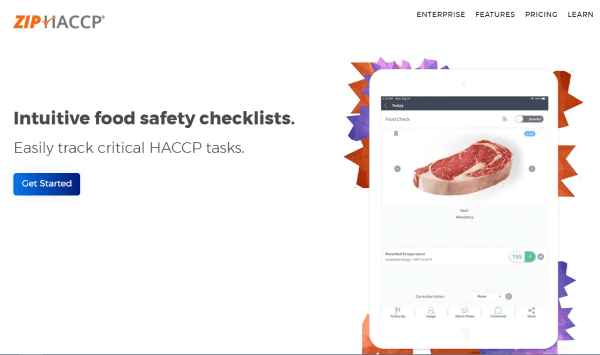 Zip HAACP is a food safety training software that helps keep your employees in check when doing their critical day-to-day safety tasks. Through its food safety audit checklists, your teams will be able to better follow standard operating procedures and raise any critical issues they may find while doing their tasks. You can also take advantage of its mobile-friendliness so your workers can raise any issues and fix problems quickly.
Cost: Request a quote
Key features:
Checklists

Raise issues

Mobile friendly
Food Safety Training Software # 8 – Training Express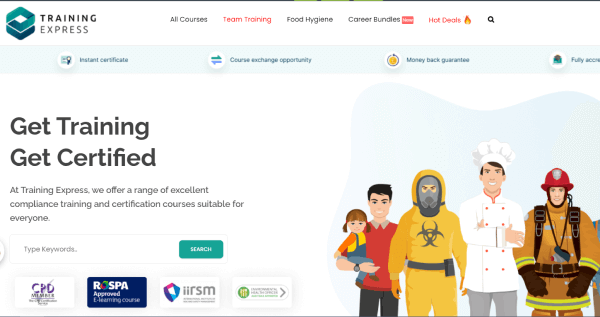 Training Express is a renowned food safety training software founded by a devoted team of specialists operating in the UK. They provide authorized certification and training to organizations that want to enhance their organizational performance and comply with government and safety regulations. Their extensive courses include a wide range of sectors and businesses, with a focus on encouraging high standards for food hygiene, corporate wellness, and workplace safety.
Cost: Prices start at USD 0
Key features:
Certification

Compliance training

Course library
Food Safety Training Software # 9 – Navitas Safety
Navitas Safety is your one-stop shop for food safety training software. They have a ton of features dedicated to ensuring food safety compliance such as a digital food probe, allergen management, and compliance software. The best thing about Navitas Safety, though, is its course library dedicated to food hygiene training. Their courses can give your learners CPD accreditation that's valid for 3 years. One thing to note is that you would have to pay for their platform subscription in order to gain access to these courses.
Cost: Request a demo
Key features:
Digital food probe

Allergen management

Course library
Food Safety Training Software # 10 – Foodkeeper App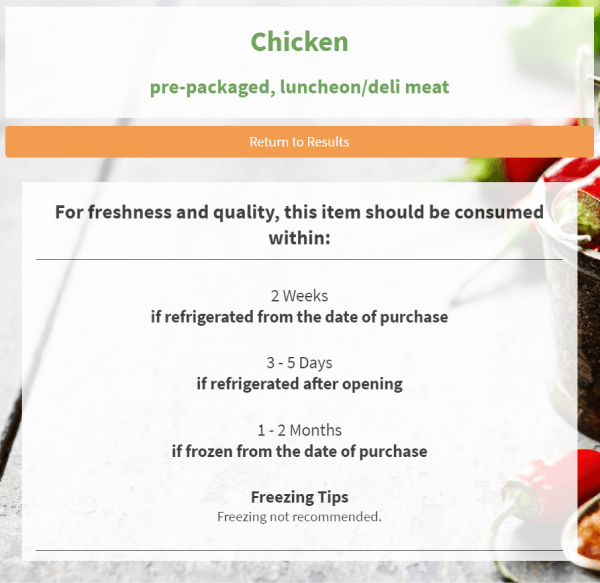 Foodkeeper App is a food safety training software created by the United States Department of Agriculture's (USDA) Food Safety and Inspection Service, Cornell University, and the Food Marketing Institute. It improves your organization's food waste management, food keeping, and food safety practices in the United States. This software is designed to help homemakers and food inventory managers by providing storage recommendations for various food and drink products, culinary instructions, and an expiry date monitoring system. You can also find free customer service certification programs to improve your food safety practices.
Cost: Free
Key features:
Checklist

Expiry date monitoring

Food waste management
EdApp is a mobile learning management system designed for today's digital habits, delivering more engaging and effective micro-learning directly to learners anytime and anywhere.
Sign up for this food safety training software today.