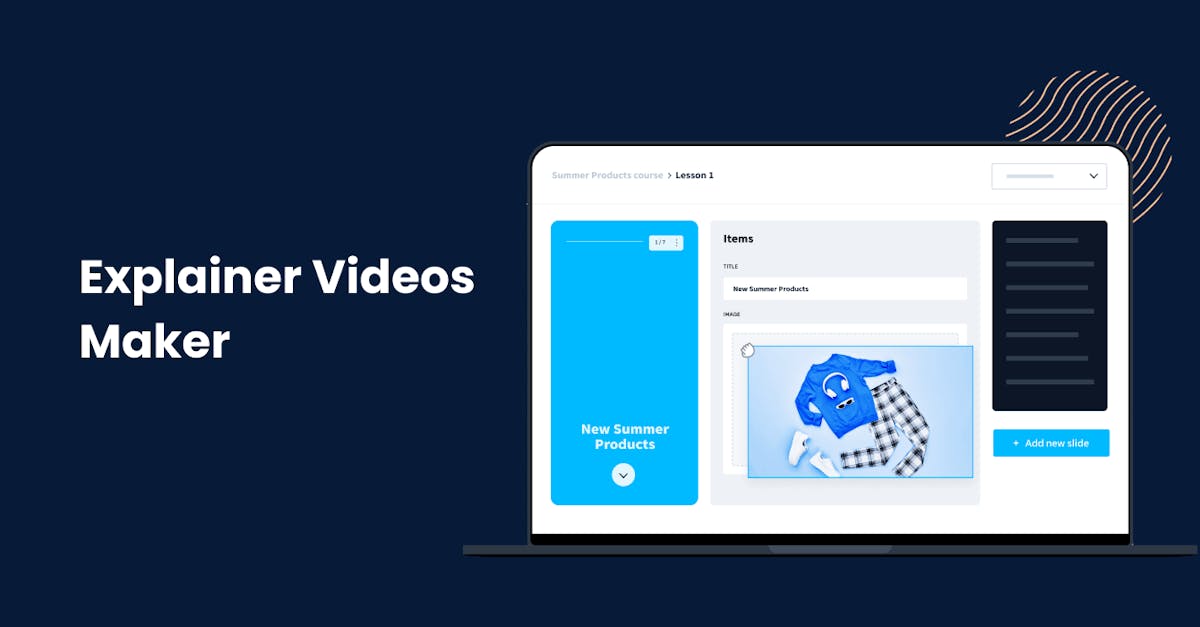 Explainer videos can allow your learners to grasp broad and complex topics by breaking them up into easier-to-digest chunks of information. If you're looking for an explainer videos maker, we've compiled a list of the best ones for you.
Explainer Videos Maker # 1 – EdApp
EdApp is a fantastic mobile training solution you can also use as a free explainer videos maker. Take advantage of its user-friendly features to create video-based training courses that will captivate your learners and provide your company greater flexibility with online learning.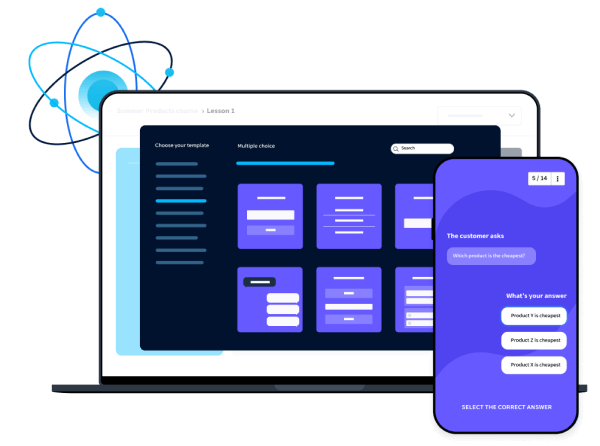 Including your explainer video in your EdApp course is a breeze. Simply go to the system's drag-and-drop authoring tool, explore the video templates, and choose whether to import a clip or add a link from YouTube or Vimeo. You can also configure and choose from various video play modes, including Play On Demand, Auto Play, Auto Progress, and Always Show Skip Button.
Aside from that, EdApp supports video conferencing through Zoom, as well as pre-recorded movies and video links. This encourages peer-to-peer learning and allows employees to offer direct feedback to both their supervisors and their colleagues. You can also record and send the URL of your live online meetings with your team.
Create great explainer videos by signing up for EdApp today.
Cost: Free
Features:
Explainer Videos Maker # 2 – Animaker
Animaker is a great free beautiful explainer videos maker option for both non-designers and designers when it comes to creating video training programs. You can easily create a video or animation using its drag-and-drop builder. You can even develop your own avatar for your videos and add voice overs with auto lip-sync so you don't have to worry about editing it later.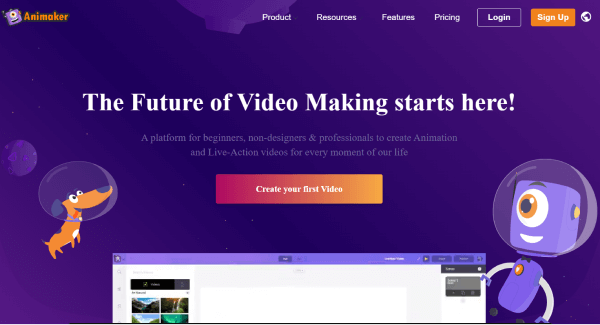 This free explainer videos maker also offers a range of templates and materials that you can use to enhance your clips, removing the need to explore the internet for resources.
Cost: Free trial; Starts at 20 USD/month
Features:
Template library

Asset library

Character builder

Auto lip-sync
Explainer Videos Maker # 3 – Active Presenter
When you require intelligent video technology and are on a tight deadline, Active Presenter is a terrific solution to consider. This explainer videos maker includes a screen recording feature that allows you to record and modify your screen activities to help them be more relevant to your trainees. ActivePresenter's video editing tool is just as versatile. It lets you edit, copy, delete, and even crop movies and audio. It also allows you to change playback settings, insert freeze-frames, and make interesting animations with words or characters.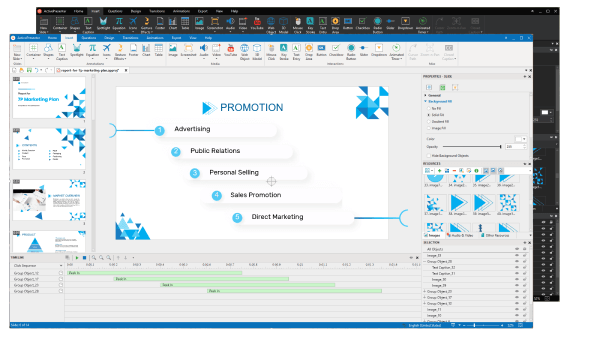 The best part? It delivers elearning material via HTML5, the most modern web standard, making it simple to incorporate into your existing learning platform. While Active Presenter's free, all of your content will be watermarked. It can be a downside if you prefer to have your own branded content.
Cost: Free
Features:
Explainer Videos Maker # 4 – Capto
Capto is another excellent option for an explainer videos maker. Capto offers a high-definition screen recording tool as well as an effortless video editing suite, allowing you to generate video-based instructional materials rapidly. You can be sure that your recordings will look bright, clear, and fantastic on virtually any screen, including your learners' mobile devices, with a seamless 60 FPS.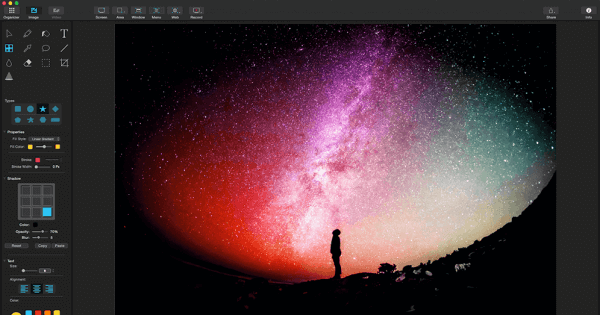 Capto's video editing tool trims and crops your recordings, adds voiceovers and text overlays, and even corrects or changes the video's settings. All files are kept in Capto's file management system, where you can organize them into folders and apply custom rules to make it easier to find what you need.
Cost: 29.99 USD
Features:
Screen recording tool

Video editing suite

Mobile responsive

File management system
Explainer Videos Maker # 5 – Teachable
Teachable is a platform for creating and marketing webinars and videos, as well as a great explainer videos maker. Teachable, an online training website, claims to be used by 100,000-course designers for educational or business training.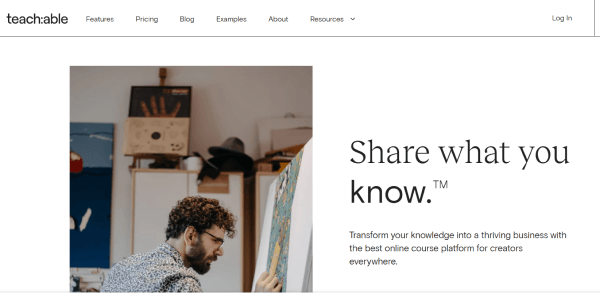 There are tools available that allow you to customize learning activities, course material, and designs effortlessly. Dashboards, user profiles, websites, emails, and course pages are some of the features that you can use alongside their video maker. It's a secure elearning maker platform for course content developers with little coding skills.
Cost: Starts at 29 USD/month
Features:
Video maker

Customizations

User dashboard
Explainer Videos Maker # 6 – Camtasia
Camtasia is an explainer videos maker that allows you to edit your videos while also filming and screenshotting anything on your computers, such as a website, application, video call, or deck. Unlike other video editors, this one contains avatars and interactive scenarios into which text files, MP3 and MP4 files, picture-in-picture photos, and deep focus frames can be inserted using its drag-and-drop editing interface.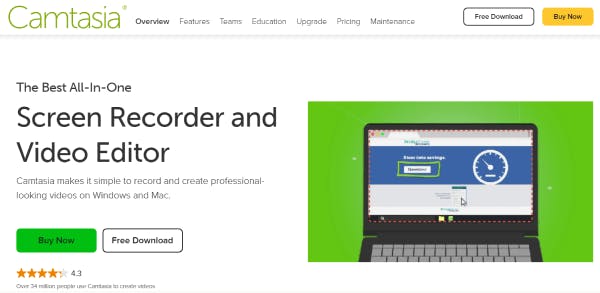 You may also use unique and different video effects and filters or work on their pre-built video templates to speed up video production, compositing, and editing.
Cost: 249.99 USD/user
Features:
Screen recording

Pre-built assets

Video templates

Video exporting

Drag-and-drop editor
Explainer Videos Maker # 7 – Hippo Video
Hippo Video was designed to help customer-facing employees in improving their sales abilities through video learning. This is one of the greatest explainer videos makers since it allows you to capture screen footage, edit segments, adjust transitions, and share them via email, links, and social media. You can also add text, images, GIFs, and videos to your films without having to worry about watermarks.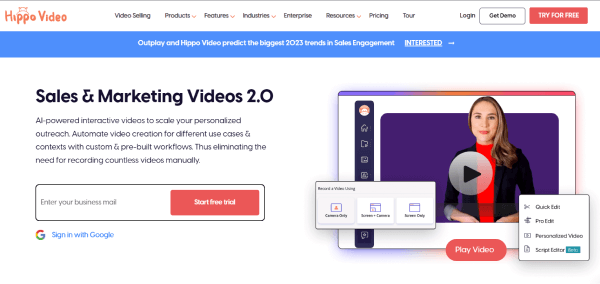 You'll also be able to build a learning media platform for your trainees, giving them access to all of your uploaded content in one place. It also lets your trainees conduct peer presentations, which is great for a blended learning setting.
Cost: Starts at 15 USD/month
Features:
Screen recorder

Video sharing

Learning video portal
Explainer Videos Maker # 8 – H5P
H5P is a fantastic explainer videos maker to consider because of its advanced editing tool that creates rich and interactive HTML5 content, such as flicks, presentations, and even games and quizzes.. It offers an ever-growing number of content templates to help you get started with content creation, saving you a great amount of time when developing learning material from zero.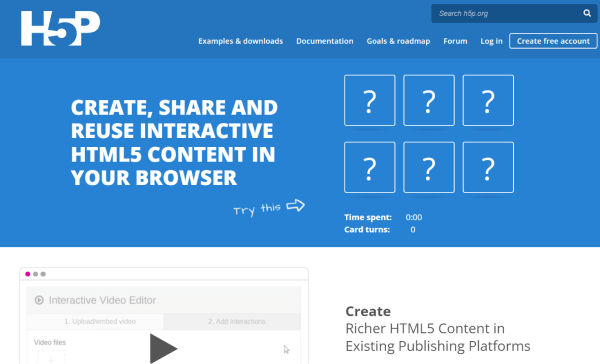 After you've completed editing your online content, just copy the embedded code and paste it into your current LXP or LMS platform. All H5P content that has been released is also responsive and mobile-friendly, making it perfect for mobile learning.
Cost: Free
Features:
Multimedia editing tool

Content templates

HTML5 content
Explainer Videos Maker # 9 – Howcast
Howcast is an explainer videos maker that offers how-to videos for a variety of topics and themes. You won't need to resort to another content management system (CMS) to receive your other training materials, all thanks to its extensive library of how-to videos. It's also simple to use, so anybody on your team can take advantage of it, no film-making experience is required.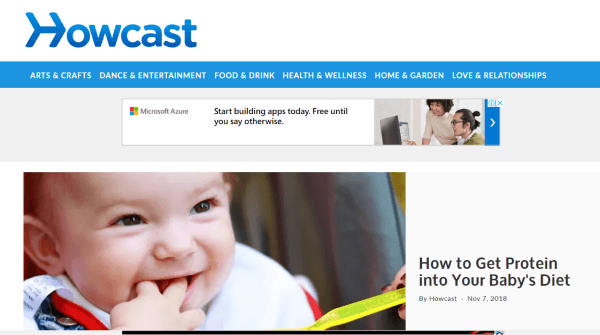 Arts and crafts, food and drink, health and wellness, and money and education are the four categories of videos included in its library. There are a variety of films accessible to serve as additional training materials for your teams. They also have high-quality instructional films available on YouTube.
Cost: Free
Features:
How-to videos

User-friendly interface

Categorized guides
Explainer Videos Maker # 10 – Powtoon
If you want to make and distribute professional-looking animated training movies, Powtoon is a tool to check out. Powtoon's online video editor lets you customize a wide library of video templates for any type of training.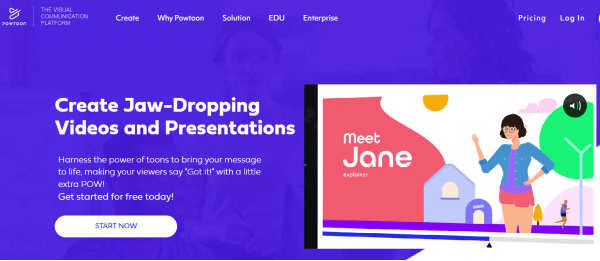 You can use Powtoon Capture to capture your screen and camera, then include your own images and branding for a more customized touch. You'll also be able to put royalty-free clips and images in presentations and whiteboard animations. While there's a free plan available, it's best suited for individual use because it lacks numerous tools necessary for corporate learning.
Cost: Starts at 60 USD/month
Features:
EdApp is a mobile learning management system designed for today's digital habits, delivering more engaging and effective microlearning directly to learners anytime and anywhere.
Sign up for this explainer videos maker today.