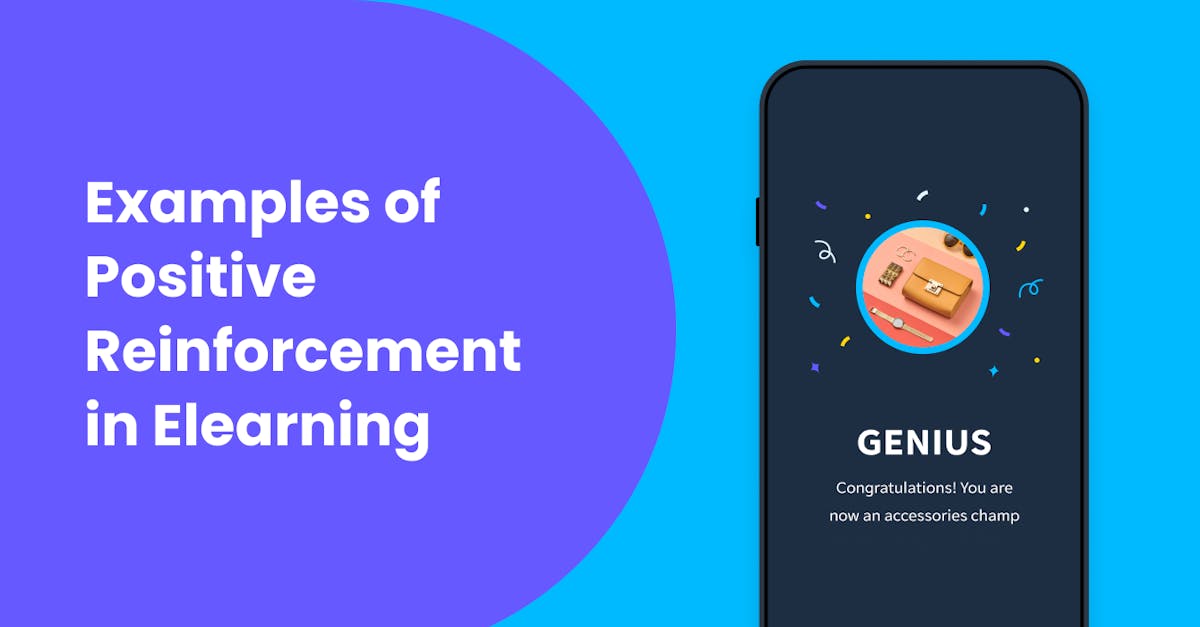 One of the easiest ways to motivate your team and help them perform well in the workplace is by using different examples of positive reinforcement. In a nutshell, this means that the more you recognize and reward good behaviors, the more likely they are to be repeated. To help you support your team, we've listed five examples of positive reinforcement that you can implement in your elearning programs. 
1. Rewards and prizes
For most individuals, being rewarded for any achievement is a huge motivator. It's also a great example of positive reinforcement in elearning as it shows learners that their efforts are valued, pushing them to consistently perform better. 
In many organizations and classrooms, reward systems are set up to encourage learners to complete training courses, hit their goals, and aim higher. These rewards and prizes can come in different forms, such as reward points, vouchers, cash prizes, certifications, additional paid leaves, and company merch. Ultimately, it's up to you how you want to tailor your rewards for your team.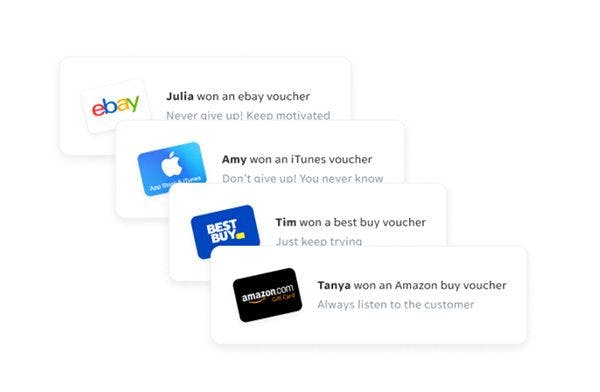 Currently, there are numerous online platforms that offer gamification-based rewards. EdApp is a great example. As an employee performance software, they have built a rewards system called Star Bar to help organizations motivate their teams as they're training. Through this rewards feature, learners can earn stars for completed lessons or assessments. These stars are then redeemable for real rewards and prizes like gift cards, coffee vouchers, and discount coupons. 
Apart from earning stars through courses and quizzes, learners can also earn stars simply by opening their EdApp application daily. This encourages them to return to any course they left, complete their lessons, and create a learning habit. 
Join EdApp for free and implement examples of positive reinforcement into your employee training programs!
2. Positive feedback
As a trainer or manager, you should never assume that your learners know how well they're performing. Instead, make sure to give them positive and constructive feedback on their work. Aside from allowing them to assess their current progress and determine areas for improvement, positive feedback instantly lets your learners know what they should continue doing. By offering detailed feedback and expressing sincere appreciation for achievements, you're also reinforcing positive behaviors.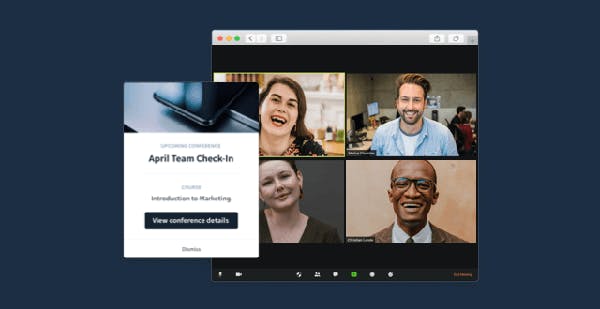 Apart from getting feedback from managers or trainers, your employees can also get feedback from one another. For example, in your company's Slack or Teams channels, co-workers can give each other positive feedback for tasks that they've executed well or a training program they've completed with flying colors. 
With EdApp, there are different avenues that you can use to give your learners positive feedback and similar examples of positive reinforcement. First, you can try the Discussions feature, which is a forum-style tool that's perfect for interactive training, social learning, collaboration, and feedback exchange. EdApp also supports live video conferencing through its Zoom and Microsoft Teams integrations. These are pretty nifty as they allow you to talk to your learners directly and give them your commentary. 
3. Upskilling opportunities
Don't forget to highlight the progress that your learners have made during their entire elearning journey and motivate them to continue working hard with advanced upskilling opportunities. You can also encourage them to set goals for themselves and think about how they can develop their skills even further. By challenging your learners with advanced training, you're also showing them that you believe in their capabilities.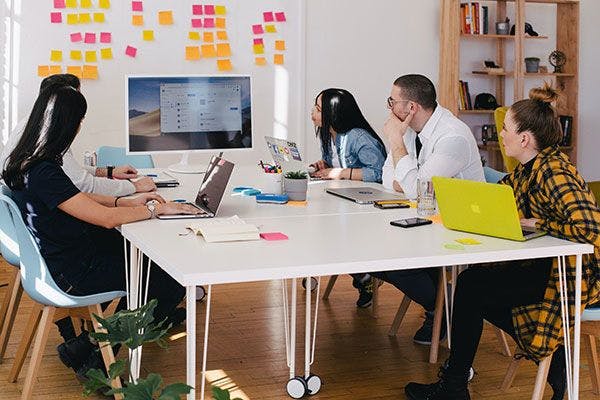 Another way you can implement this example is by allowing your learners to choose which elearning programs they'd like to try. Aligning such examples of positive reinforcement with their interests encourages them to train harder and improve their skills. 
Take advantage of elearning platforms like EdApp to give your learners a wide array of course options – all for free. Their courses touch on a variety of topics for different industries, like retail training programs, digital marketing courses, construction training courses, and more. 
4. Learning flexibility
If you think about a typical classroom setup, where learners have to stay focused for long periods of time while referring to text-heavy learning materials, it becomes clear why learning or training can sometimes feel boring and demoralizing. Giving learners a more adaptable process can result in better learning outcomes compared to a rigid elearning program that offers little to no flexibility. With the advancement of elearning and online training, managers and trainers now have a lot of opportunities to make their learning programs more flexible, interactive, and engaging.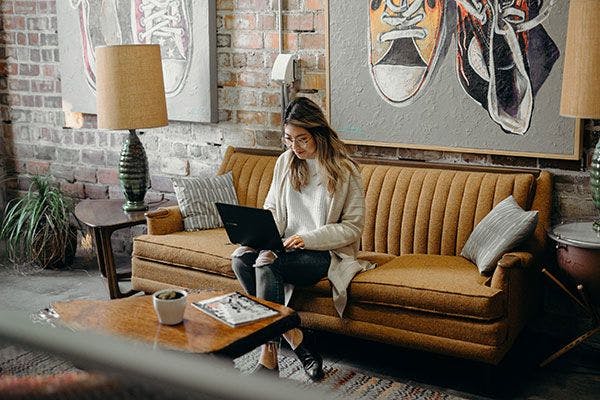 Online learning platforms like EdApp use mobile learning to help learners access their learning materials anytime and anywhere from their smartphones. Microlearning is another one of EdApp's core strategies. Unlike other examples of positive reinforcement, this helps learners interact with highly-targeted lessons, so they can easily digest and retain information that you need them to understand.
5. Desirable learning space
Aside from the examples of positive reinforcement listed above, creating a desirable learning environment for your learners is really important. If a learner feels comfortable in a space, they have more capacity to focus on learning new knowledge and skills. A good learning space also fosters creativity, inspiration, and motivation.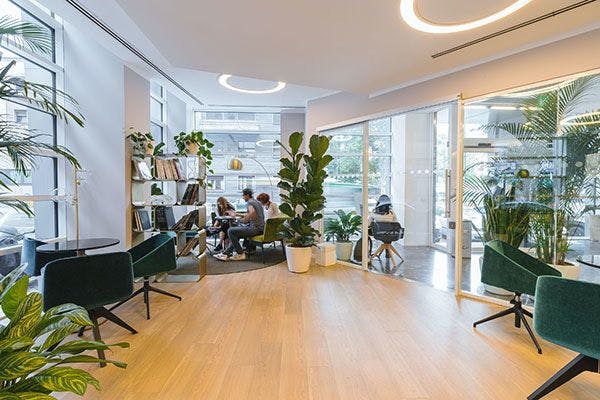 This is why learning institutions and companies usually spend a lot of time and money making sure that their spaces are conducive to learning and working. It's also the reason why a lot of organizations are now more open to letting their students or workers learn or work remotely or from home. They understand that by doing this, students and workers can optimize their time and focus on tasks.