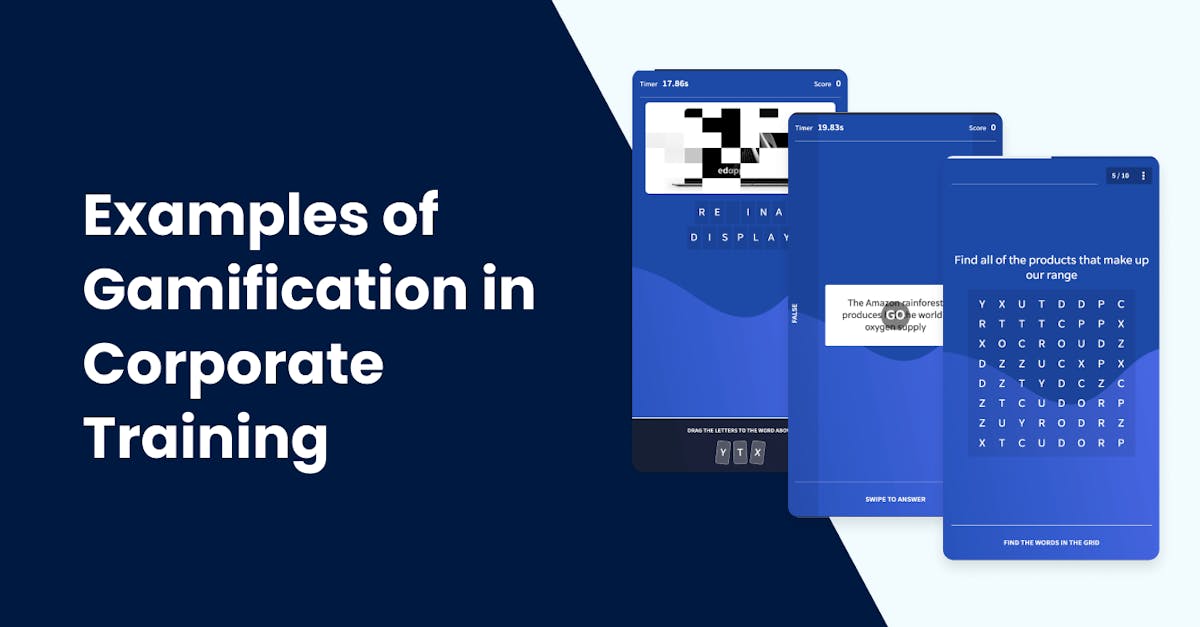 Gamification is a tactic that helps boost employee learning engagement and information retention in learning and development. We've compiled a list of examples of gamification in corporate training that you can apply to your training programs, including a blended training solution that can help you implement them easily. 
1. Built-in Games
There's no need to add gamification elements when training is already presented in well-known game formats. Word search, crossword, fill-in-the-blanks, jeopardy, and memory games are some of the common games included in gamified training. Since these games are already familiar, your learners would intuitively know how to complete these activities.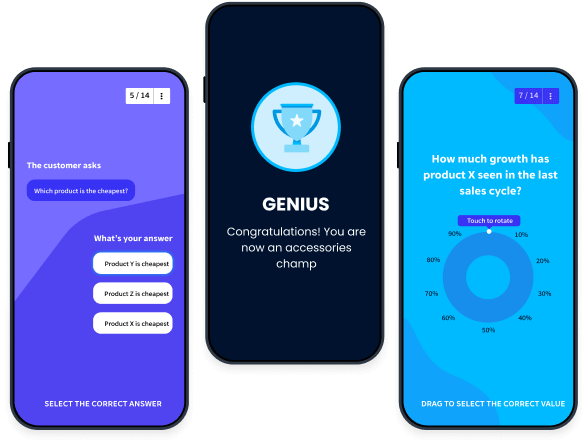 If you want to simplify your creation process for gamified training, then consider using EdApp. This company training software is a blended, microlearning solution that lets you deliver gamified training instantly. With its Template Library, you'll have access to over 80 slide templates, including eight different game slide templates. You don't need to have any design or coding experience to create beautiful and interactive game slides.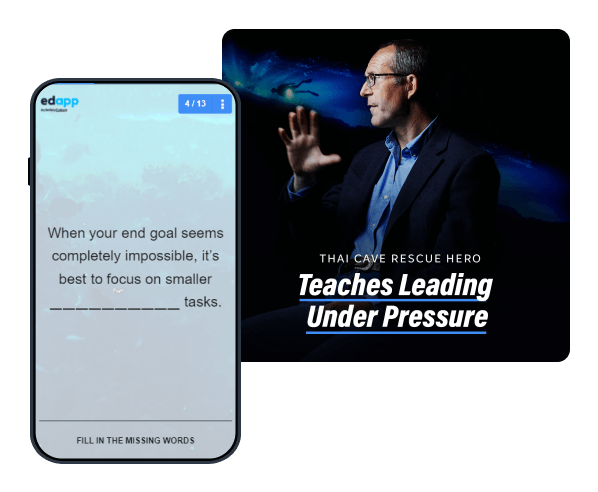 Check out EdApp's latest partnership course, Leading Under Pressure by award-winning rescue cave diver John Volanthen, to see how you can apply gamification in corporate training. This free elearning resource features different gamified slide templates, such as true-or-false, multiple-choice, fill-in-the-blanks, and more. 
Join EdApp for free and apply gamification in corporate training today. 
2. Scoring System
Another example of gamification in corporate training is adding a scoring system to your assessments. With a scoring system in place, you can easily identify your team's top performers and inspire better learning outcomes by tracking their scores.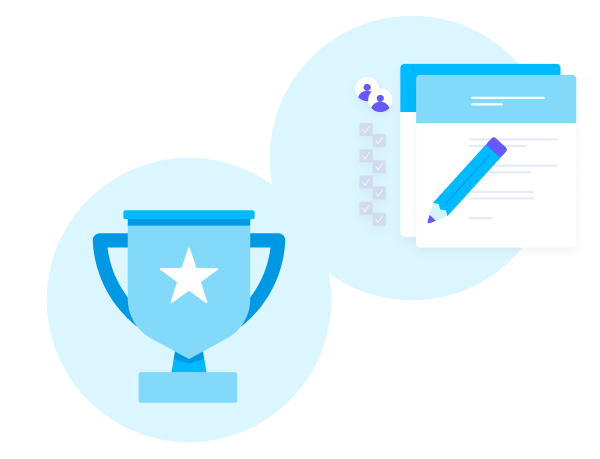 Also, no one wants to be the lowest scorer or weakest performer. Take advantage of this extrinsic motivator and encourage your learners to really pay attention and do well in their training.
3. Achievements
Celebrate your team's progress with achievements. Decide what events you'd like to celebrate, motivate learners your way, and watch course completions climb as your team hits milestone after milestone. Rewarding your learners this way will encourage and incentivize them to complete their learning.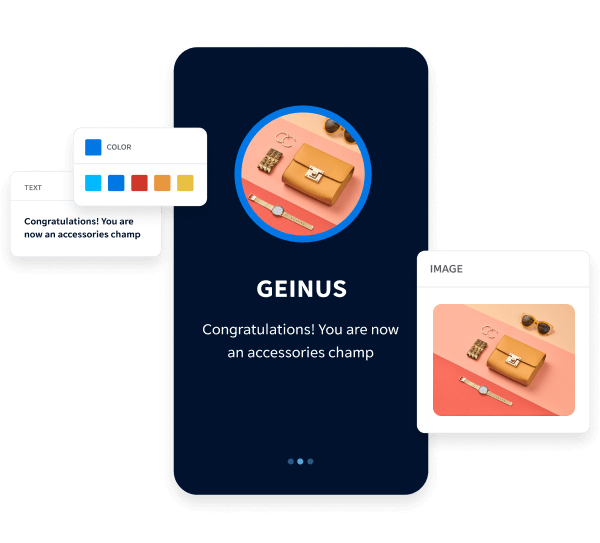 With EdApp's Achievements feature, you can even customize your achievements with different banners, badges, images, and messages to better match your company's brand. You can also create your own rules, decide appearance frequency, and translate achievements into 100+ languages – all with a click of a button. 
4. Leaderboards
Leaderboards can drive learners to higher scores when they can see that they're competing with others. Break the 'boring training' stereotype with a little friendly competition in your teams. The #1 spot on leaderboards can be motivating enough for some to complete their lessons accurately.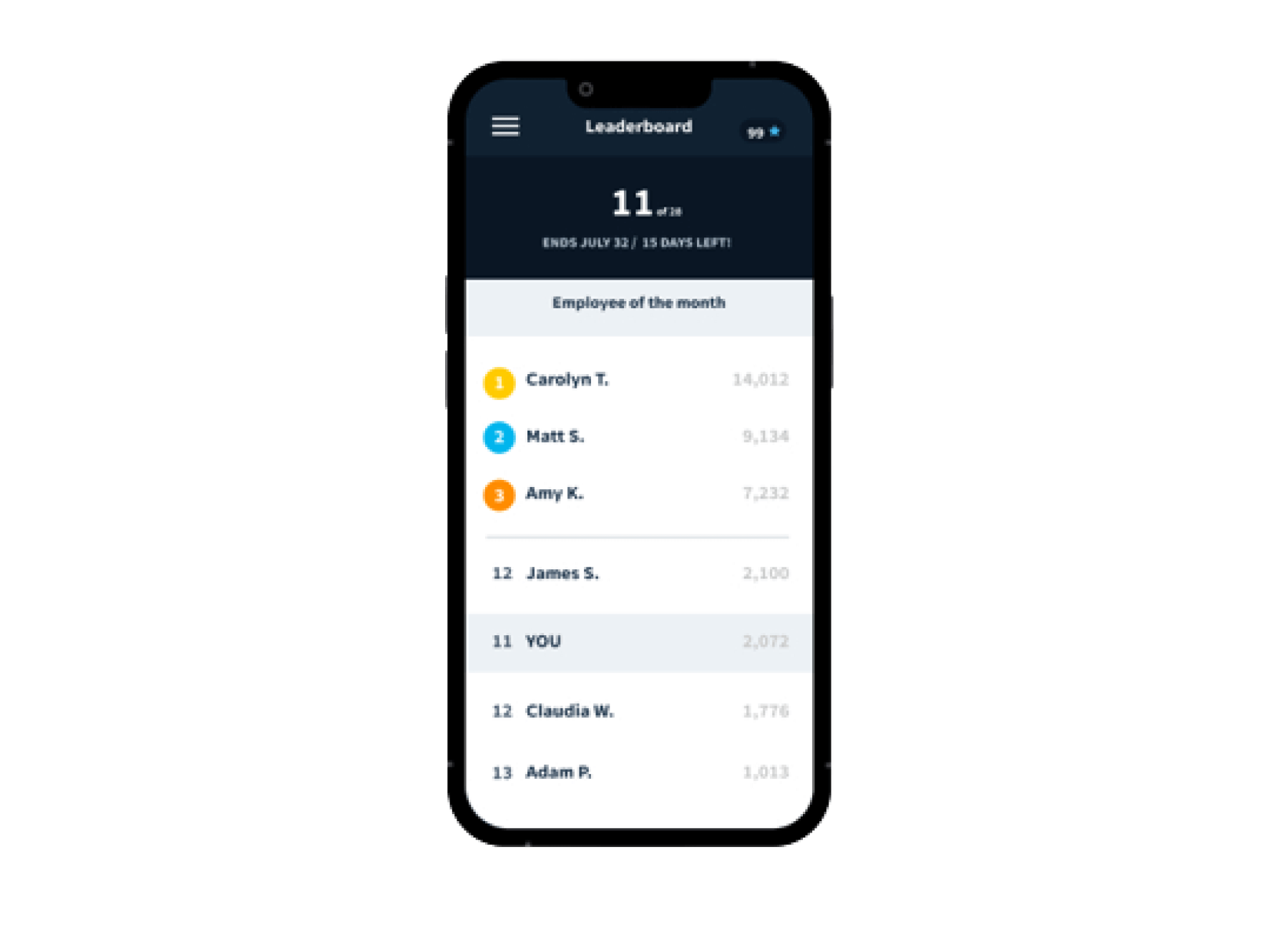 This example of gamification in corporate training can also be another form of social learning. By tracking both their own as well as their peers' progress, learners can encourage each other to complete their courses and not let them slide down the leaderboard. Interactive training can be more enjoyable if learners find that they can compete with others. 
5. Rewards
Incentivize your teams to do their training accurately and quickly with real prizes. Receiving rewards can be a critical motivator for some learners. Definitely take advantage of this gamification element if it's within your capacity to spend on prizes.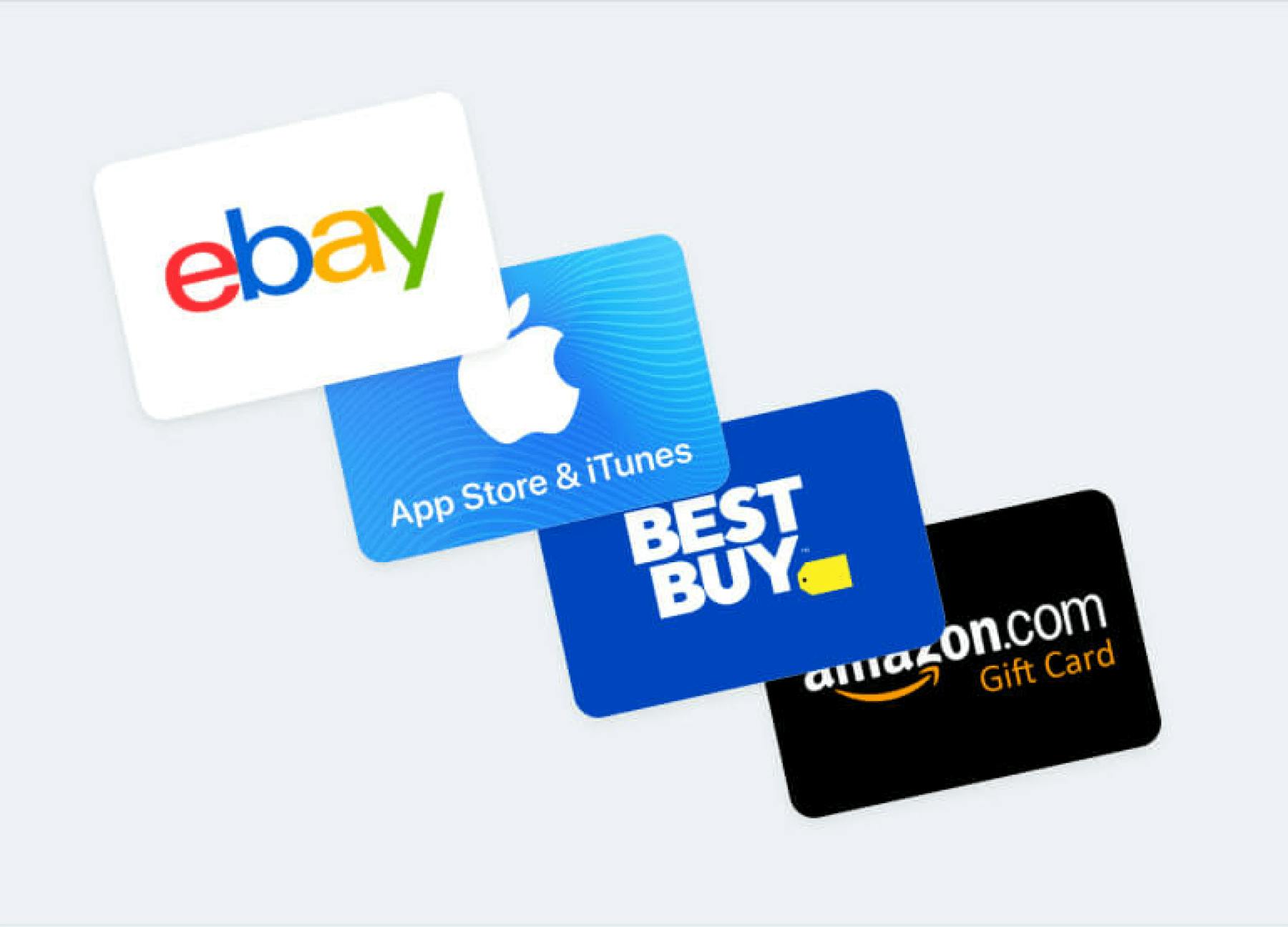 Set up a built-in virtual currency like stars or coins that learners can earn by doing well in their training. Then, give away digital gift cards or physical rewards of your choice and your teams can redeem their virtual currency after they complete their courses. 
6. Daily Streaks
There are some people who are motivated to stick to a routine because they find it comforting. On the other hand, others are motivated by their fear of breaking a routine, so they continue their habitual activities, further reinforcing the behavior.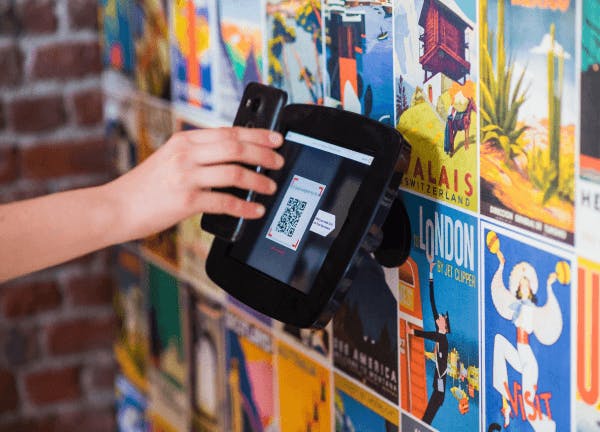 You can take advantage of these mental attitudes and encourage your learners to come back to their training day-to-day by applying a daily streak or log-in system. Take this even further by rewarding them and increasing the incentives after reaching specific long-term milestones. 
7. Simulation Training
Nowadays, simulator games are gaining popularity for their ability to give players realistic, immersive experiences. So why not do the same with your training? Simulation training, such as virtual reality (VR) exercises, role-play training, and scenario-based training, can be a highly effective way of transferring key knowledge and skills to learners. In fact, new manager training courses are using simulation training more and more to give learners a realistic, immersive experience.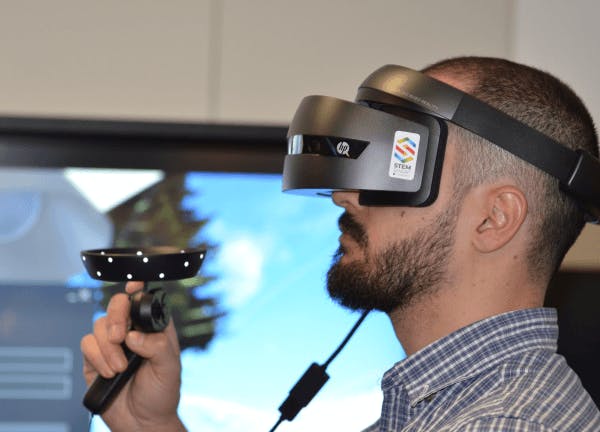 If you want to simulate real-life workplace scenarios using speech bubbles to mimic chatlogs, then EdApp has the perfect solution for you. Also included in their Template Library is their Chat template. It's a highly engaging multiple-choice template that can be used to contextualize training for retail, sales, and customer support.  
8. Timed Quizzes
Sometimes you need to apply pressure on your learners through the use of timers. Timed quizzes can make them think quicker on their feet and help them quickly go through their assessments. This method of gamification in corporate training is one way to improve learning retention rate and reinforce positive learning habits.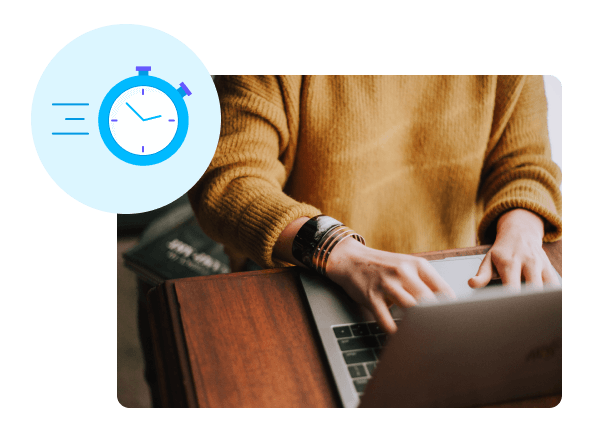 You can be creative with this gamification element by allowing learners to earn more time if they successfully answer questions, allowing them to earn more points for rewards. On the other hand, you can remove seconds from their clock if they fail to get the correct answers. 
9. Progress Bar
Having a visual indicator of one's progress can further motivate learners to complete any type of training, whether it be sales, healthcare, hospitality, construction programs, radiation safety training courses, or GMP training courses. When your learners can clearly see how much is left of their course, it can further motivate them to complete their training. Consider putting a progress bar for your lessons and courses and observe as your course completion rates increase.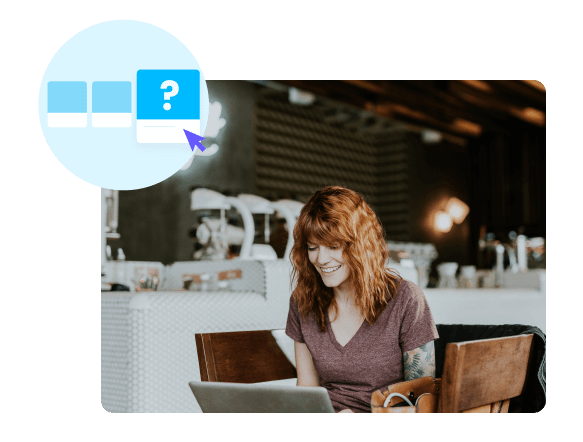 10. Certificates
The last example of gamification in corporate training is certificate. Do more than just reward your teams with prizes and scores, actually certify them as proof they completed their training.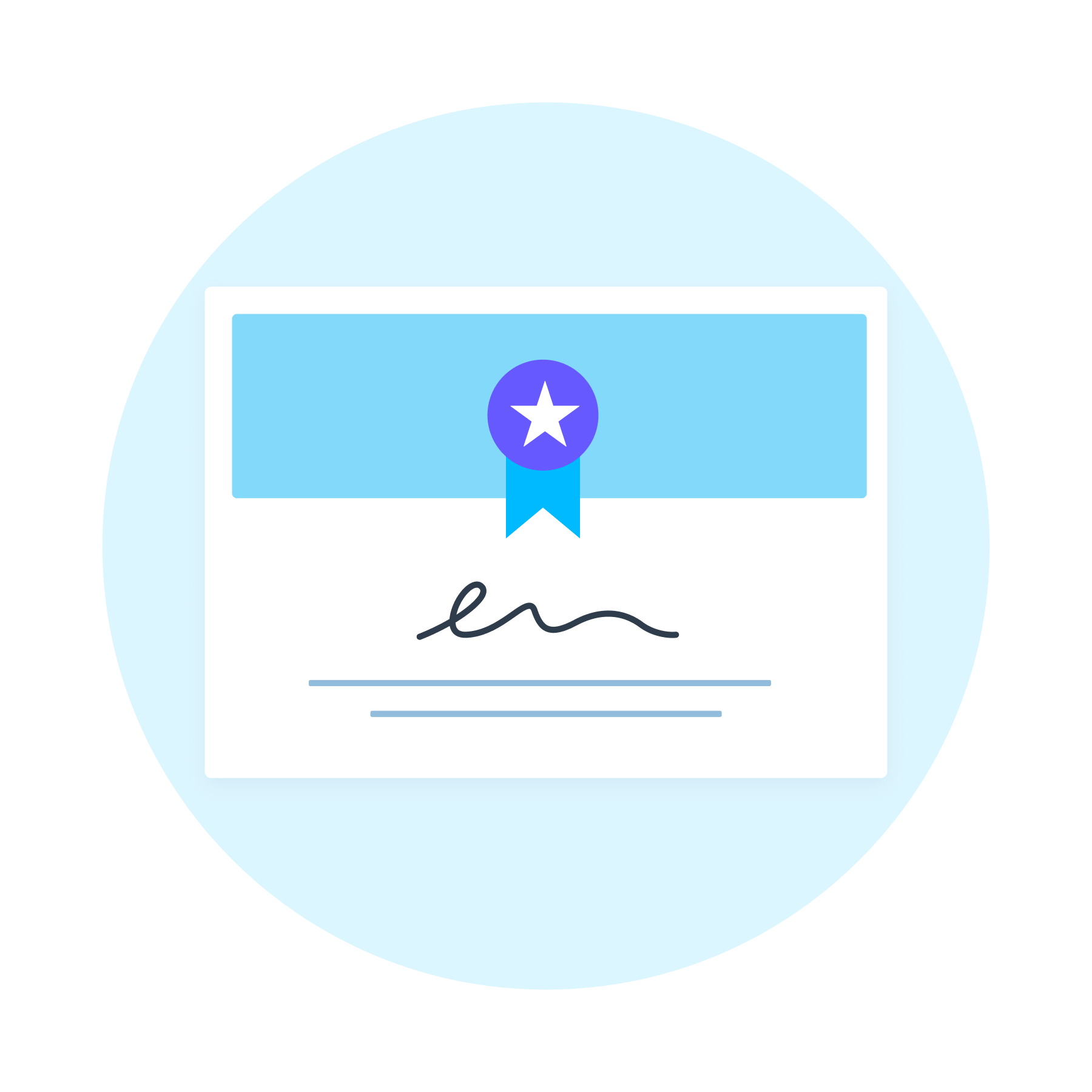 With EdApp, you can make certificates your own. Create custom certificates that match your brand and meet your compliance needs – no designer required. All you need to do is fill in the designated fields and you learners can access and download their certificates from the adaptive learning platform's learner portal.