eTraining is a form of eLearning but is naturally more focused on activity and process. While it cannot replicate the activities of experiential learning, it can define how to perform those activities. As such it's a potentially very useful way to instruct employees on your organisation's latest process, behavioural and operational requirements.
What is eTraining?
eTraining or e-training means training with electronic platform. Companies can use it to teach employees without assembling them in one location at the same time. This saves considerable time, effort and organisational strife and ensures that an entire workforce can be kept up to date with the latest procedures and policies.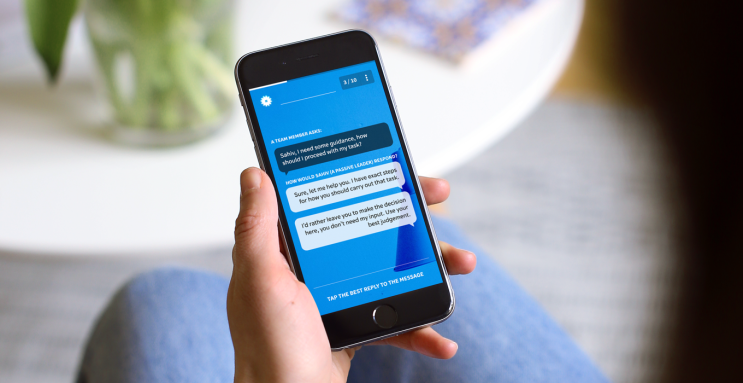 What are the benefits of eTraining?
Utilising e-Training means that you don't need all of your employees in one place or even at the same time. Instead they can complete courseware from remote locations or simply at home. In many cases, they needn't be online together either although you could still schedule everyone to watch a broadcast at the same time before interacting with it. However, while live broadcasts can only be 'aired' once, on most occasions, eTraining lectures and lessons can be accessed at any time.
It can still take a great deal of time to prepare an eTraining course – many weeks in many cases. While it's possible to outsource this work, be aware that doing so tends to be expensive. Also note that large courses frequently need updating and if you're outsourcing, that can get increasingly expensive.
Microlearning in eTraining
An increasingly popular form of eLearning is microlearning and this directly translates into the world of electronic training. Instead of utilising large courses, chunking lessons into bite-sized microlessons format enables instructors to more-effectively pass on information (and have their audience better take it on board) making the training process significantly more effective.
Start ETraining with EdApp LMS
Using microtraining in this way means it's dramatically quicker to author courseware – potentially minutes instead of weeks – and that the barriers for people creating the courses drop quickly. This in turn means that updating elements of courseware is relatively quick and painless and doesn't involve expensive content updates and, in some cases, entire course republishing (just because a part in the middle became outdated).
eTraining LMS
LMS can be applied in a very simple system but also in complex distributed environments. LMS learning management systems integrate tools for implementing a virtual classroom. The must-have features of LMS are:
Learning content and navigating through them – navigation tools allow you to arrange the learning content in a certain order and help the user to move through the knowledge space
Knowledge testing – implemented most often through tests and quizzes for self-assessment, but may also include grading
Authoring tools – enable the storage of educational content on a web server, their appropriate connection, and the creation of tests and discussions;
Course management – various administrative data on uses and on the course being studied are kept;
Monitoring – correct and incorrect answers are recorded based on lessons and other activities, which enables monitoring of users success and production of statistics
Computer-mediated communication (CMC) – allows learners and lecturers to communicate with each other, which can be private and public as well as synchronous and asynchronous.
What do you need for eTraining?
To perform electronic training you're going to need a Learning Management System or LMS. This is software which helps create and operate training courses. There are many varieties which are generally separated into those which provide course content and those which allow you to create your own content. The prices can vary considerably but before choosing, it's worth checking out the latest iterations which are based around the concept of mobile lms.
Better eTraining with microlearning
A mobile LMS allows you to create Training courses for mobile phones. At a time where smartphone saturation is nearly ubiquitous, it makes sense to leverage these ownership levels and allow your students and employees to access microlessons on their own terms (where and when they want) using their own device. Doing so dramatically reduces logistical challenges and means that your audience is far more likely to complete courseware in a timely fashion and absorb the required information much more effectively.
Etraining with EdApp LMS
e-training with EdApp LMS and authoring tool can help with your training, get in touch at enquiries@edapp.com. You can also try EdApp's Mobile LMS and authoring tool for free by signing up here.