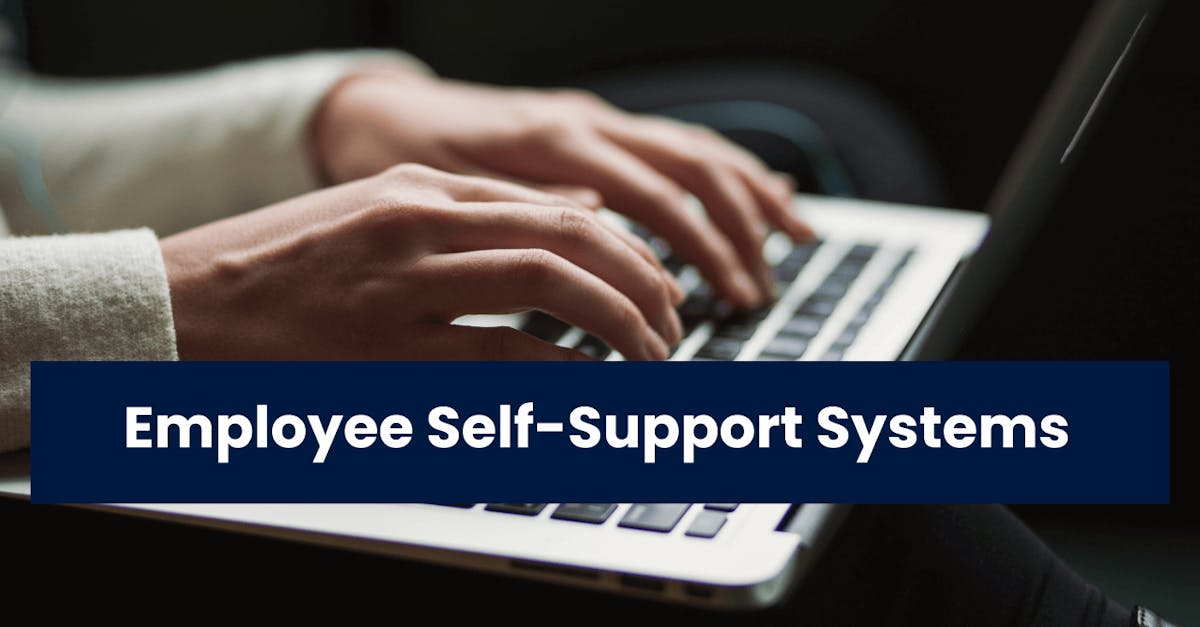 Employee self-support systems give employees access to many employment tasks and streamline processes such as requesting expense reimbursement, updating personal details, and obtaining company benefits information. Offering employees full control of their employment information makes for positive workplace culture and the retention of talent.
Employee Self-Support System #1 - EdApp
EdApp provides a unique opportunity for businesses to reduce the number of resources used for employee training and on boarding. As an employee self-support system, all employers need to do is create the necessary courses. EdApp does the rest with its automated delivery system. Employees create their profiles on this easy-to-use platform and instantly get access to the required courses that they can see on their dashboard and get into at their own pace. Your team can use their mobile devices with EdApp's mobile app as the software is mobile-first.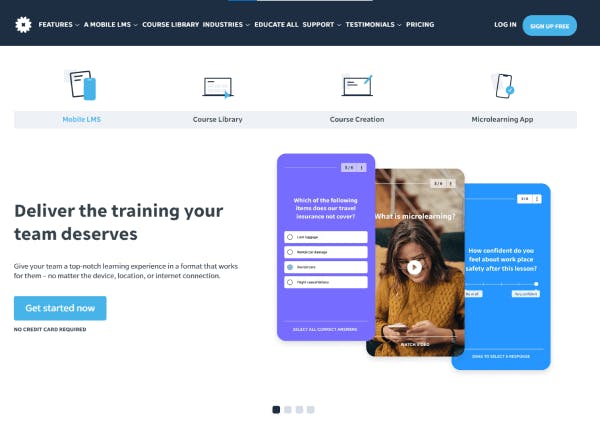 EdApp's Brain Boost feature aids in the self-studying aspect of your employees' journey by automatically delivering personalized quizzes to help the retention of new information. EdApp uses micro-lessons that focus on the key part of each lesson, so your employees won't be bogged down with unnecessary information when they login to do their courses. Some self-support study platforms aren't effective as workers aren't motivated to continue studying, but not this one. EdApp uses rewards, gamification, and easy-to-understand lessons to keep learners coming back.
Employee Self-Support System #2 - SAP SuccessFactors
The cloud-based employee self-support system solutions from SAP SuccessFactors are created with an eye on the needs, wants, and motivations of employees. With quick and simple access to update and administer documents using a single solution, HR operations are streamlined and save you time. Employees can access timesheets from mobile and desktop devices using the SAP platform, which offers straightforward and tailored role-based access.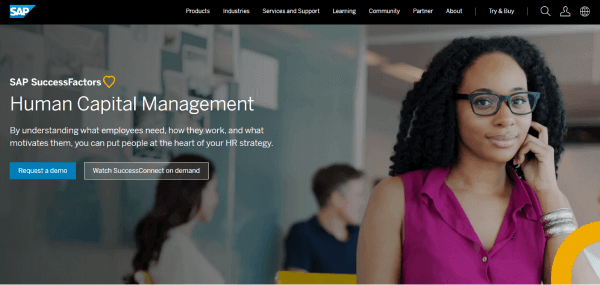 This program also allows staff members to use proactive notifications to maintain processes. SAP raises employee engagement and improves communication between HR and employees. However, the price may be an issue for startups.
Price: Contact for pricing

Features: role-based access, mobile-friendly, notifications
Employee Self-Support System #3 - Justworks
Your new hires can finish the onboarding procedure quickly with Justworks. Workers will examine your company policies in Justworks and set up direct deposit salary information with this employee self-support system. On the same platform, your team receives automated notifications in addition to clear breakdowns of their taxes and deductions. By simply enrolling online, employees can choose the benefits and rewards you offer. There is no paperwork required.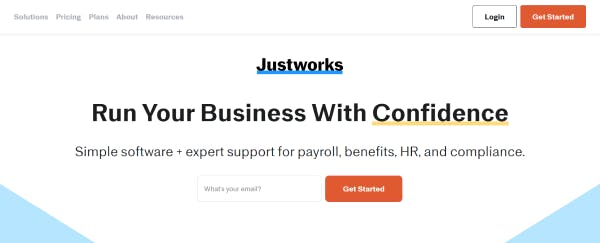 Because your employees may contact Justworks at any moment for assistance, it stands out for its good customer service. Your team can get in touch with Justworks directly for help with anything from human-resources questions and health benefits to 401(k) planning and tax season planning. But, this system isn't really a mobile LMS so it could be difficult to set up.
Employee Self-Support System #4 - Workday
You can better manage your global staff and automate time-consuming and repetitive operations like time management and payroll with Workday's employee self-support system. This hr software delivers efficiency so you may concentrate resources elsewhere. Workday allows you to visualize labor expenditures and trends, helping you to identify issues and take appropriate action.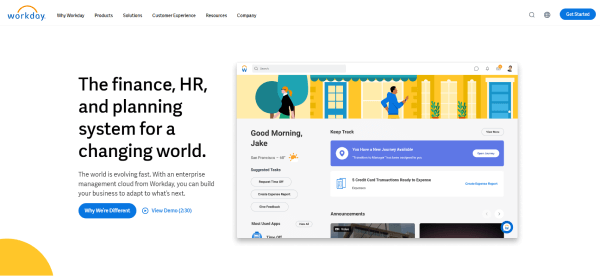 This AI-powered employee self-support system creates timetables that accommodate everyone by balancing worker preferences with organizational needs. As they arrive and leave the working site, your employees can also receive a reminder from the Workday software to clock in and out. One drawback to the platform is that it's designed for a niche work field category so it's not very versatile.
Price: Contact for pricing

Features: Reminders, analytics, automation
Employee Self-Support System #5 - InStaff
For small and medium-sized firms, InStaff is a user-friendly employee self-support system and online pay slip distribution solution that can coordinate and integrate data with current payroll and ERP systems. By handling every step of the pay cycle online, the cloud-based application seeks to lower the financial and environmental costs associated with printing and delivering pay slips to employees.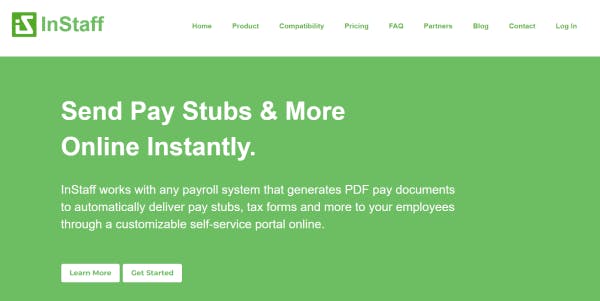 Additionally, Instaff offers a central area for business updates so that all new employees are informed. Managers can also post files that only certain employees can view. Unfortunately, the platform doesn't work effectively by itself, so you would need to look for other software that can complement its shortcomings.  
Price: Starts at USD/bin/sh.38

Features: centralized repository, file restriction, cloud-based
Employee Self-Support System #6 - ScienceSoft
ScienceSoft is a versatile employee self-support system that offers easy access to HR documentation and employee services, doing away with the need for HR personnel to deal with routine, easy-to-repeat inquiries. You may automatically export information on performance, service quality, and approved hours and schedules using this employee self-service site. Also, any new employee will be able to access and complete custom onboarding tours with video streaming and more.

Additionally, employees have access to benefit information, enrollment, and bundle selection. Access and editing rights to employee data on the platform can be set so that no one is editing any incorrect documents. Unfortunately, the software isn't free which isn't convenient if you're looking for a budget solution. 
Price: Contact for pricing

Features: access to HR documentation, self-service site, access, and editing rights
Employee Self-Support System #7 - SutiHR
The SutiHR employee self-support system made for employees that gives your team online access to crucial information, enabling them to check and amend their personal information, submit requests, and carry out a variety of other tasks. Employees are given the tools they need to keep on top of important tasks, including automatic alerts, quick access to current team information, a calendar, and more.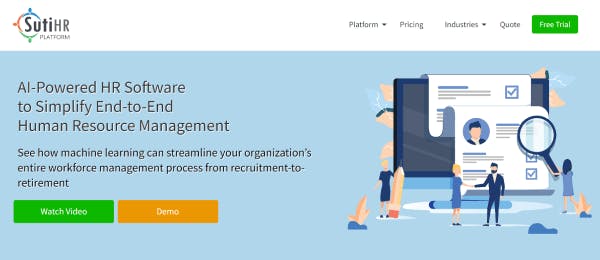 Additionally, employees have access to their information online and can change personal facts like their banking details and contact info. The software makes it simple to read any important business paperwork that the HR and finance departments have posted on the self-service interface. SutiHR could improve its self-service solution, however, by adding integration options.
Employee Self-Support System #8 - SP Employee Self-Service Portal
SP Employee Self-Service Portal is similar to an intranet but is focused on operational requirements rather than current affairs. It offers a standardized approach for staff members to access files, get assistance from a centralized help desk, and access frequently used business procedures like requesting time off, making travel arrangements, or completing expense reports. Workers can use the department help desk's service request system to submit requests. However, the price for this solution may be too expensive for some companies which may consider outsourcing help desk services as a cost-effective alternative.

Employee Self-Support System #9- Zoho People
Zoho People is an employee self-support system created to support employees, assist them in quickly adapting to changes, and make HR administration effective and flexible. The portal focuses on the workforce by streamlining HR operations, retaining talent, and creating high-performing staff. This platform's seamless self-service and collaboration features eliminate boring and time-consuming activities with customizable HR workflows.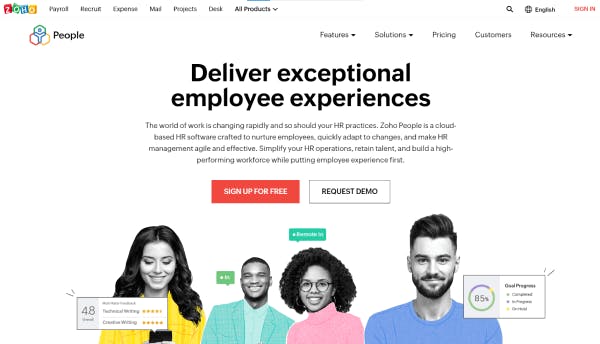 With the help of Zoho, you can easily provide relevant training to the appropriate staff members. This isn't a complete LCMS so you may find operational shortcomings.
Price: Starts at USD/bin/sh.38

Features: HR operations, talent retention, customization
Employee Self-Support System #10 - BambooHR
BambooHR is a single system that unifies all employee and HR-related data and oversees a variety of HR-related tasks. Employees have self-service options to manage their training, access company documents, examine and update their personal details, and more. This employee self-support system additionally provides a selection of personalized HR reports with the ability to group, filter, and sort any data in its archive. 
Employees can simply clock in and out from their phones, adjust their hours, and keep track of the time they've spent working on particular tasks or projects thanks to the platform's support for mobile devices.
Price: Contact for pricing

Features: Document access, mobile access, reporting