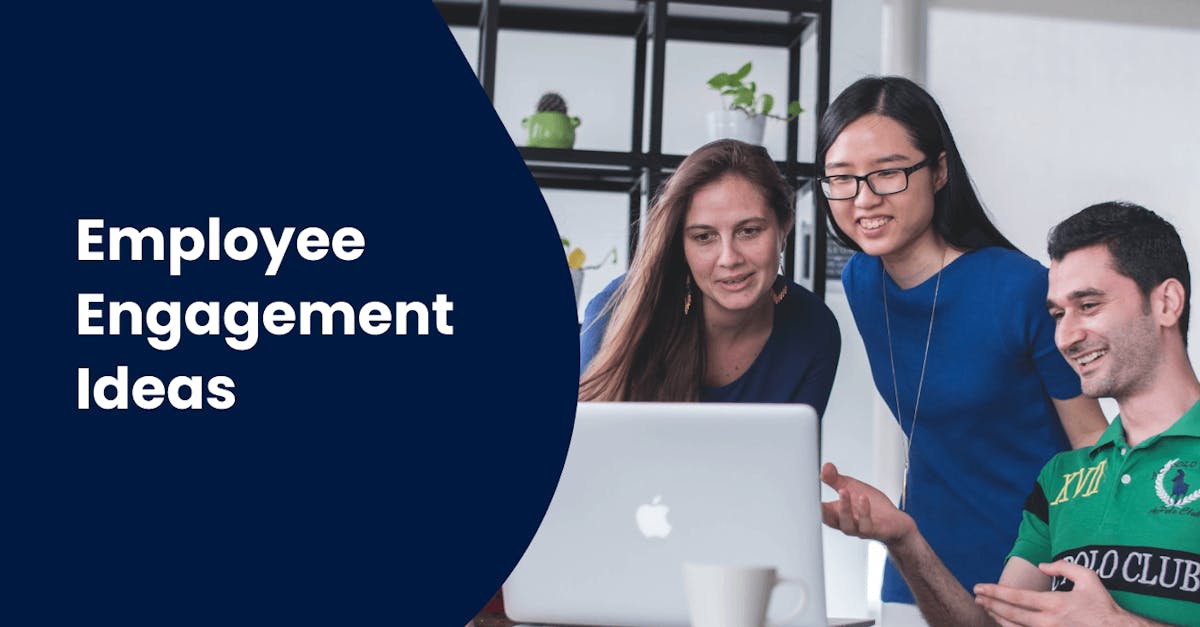 Conducting training and activities alone is not enough if your employees won't pick up new knowledge and skills at the end of it. Meeting your goals is just as important and engaging your employees through the process is an indicator of success. We've listed 10 employee engagement ideas that you can include in your company initiatives.
1. Make training fun with gamification
Take your training to a whole new level by incorporating game elements into your course program. This way, it will feel like they're playing a game and they no longer have to stick to the usual, mundane training materials. This employee engagement idea of gamifying your materials will hook the employees and in return, increase the course completion rates.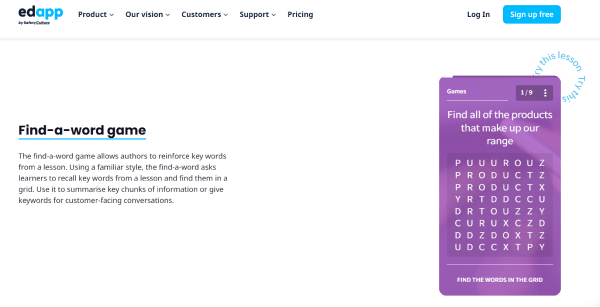 Want to incorporate gamification elements in your training? EdApp learning management system prides itself on its gamification features. It has several gamification templates that you can use when building your instructional materials. It uses gaming elements like drag-and-drop, sequencing, matching, and many more to make the learning experience interactive and engaging for your learners.
2. Reward employees with real-world prizes
At times, employees need more than just a pat on the back or words of appreciation to keep them engaged and motivated. You'd be surprised to find out how a cup of coffee or a food voucher can make a difference in keeping your employees engaged. Tangible rewards can boost employee engagement as it allows employees to enjoy and reap the rewards of their hard work. This employee engagement idea will surely hook your employees in the learning process.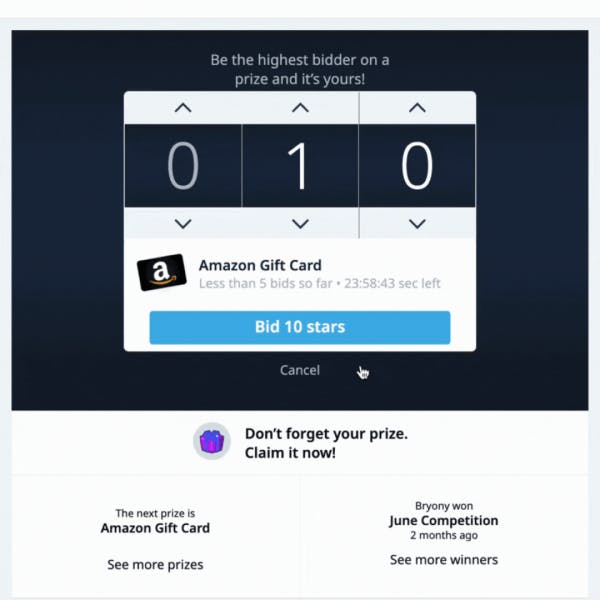 To engage learners to do their best work, you can take advantage of EdApp's Stars and Prizing Draws. Through this feature, they can earn stars, which are used as virtual currency. These can be earned by just simply logging in or getting answers right on their lessons. They can then spend their stars in any of the four Star Bar games and get a chance to win real-world prizes that can be set up by admins.
3. Recognize achievements with digital badges
Another employee engagement idea is to celebrate the small and big wins of your employees. When employees are recognized and rewarded for their contributions and hard work, this increases their productivity and engagement with the company. One way to do this is by awarding them with digital badges.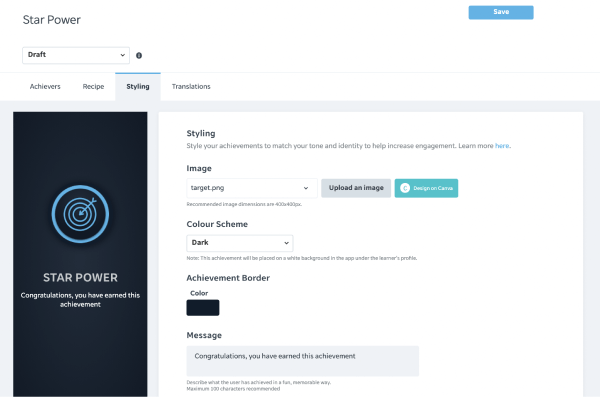 With EdApp's Achievements, you can personalize a wide range of accomplishments and rewards. It's all up to you to determine the ingredients of each achievement and set up a "recipe" for success based on your intended learning process. It's as easy as naming your achievement, uploading your own image, then choosing your preferred color scheme. A personalized message can also be included and can be automatically translated into over 100 languages.
4. Include assessments in your lessons to reinforce learning
To know if your training is meeting your objectives, giving quizzes is a great way to assess what your employees have learned at the end of the lessons. It also helps reinforce concepts as employees are made to recall the lessons as they complete the assessments. Afterward, learning gaps are identified, giving the trainers an idea about the areas that needed improvement. For example if your learner takes food hygiene courses, the assessment can let you know what level they're currently on with food hygiene knowledge. This employee engagement idea makes it possible to restructure the training programs and training goals and effectively tailor the learning of the employees.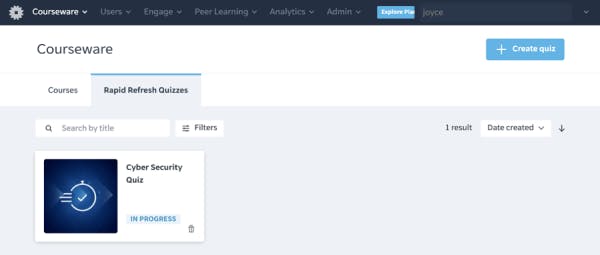 While coming up with questions to include could be challenging, designing the quiz itself shouldn't be too hard. Easily identify the knowledge gaps and reinforce new information for your learners and teams with Rapid Refresh. Rapid Refresh is a quiz maker and learner survey tool by EdApp that delivers quizzes and questionnaires to your learners after any learning intervention. Simply fill in the easy-to-use template and send it to your learners with a click of a button.
5. Use interactive whiteboards
Using interactive whiteboards is a fun way for you and your employees to interact with one another. Here, everyone gets an opportunity to unleash their creativity when sharing knowledge with their peers. With smart boards, you can create dynamic visual lectures, animate illustrations, and even add games to engage learners with your training content. Platforms such as Miro and Google Jamboard are good examples of interactive whiteboards where animations, drawings, and images can be incorporated. With interactive whiteboards, employees tend to interact more with others as it goes beyond standard text which takes the dullness out of learning and collaboration.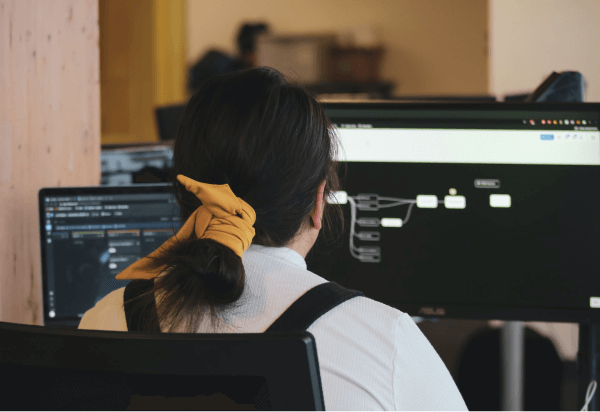 6. Prepare fun events and activities
As the saying goes, "All work and no play makes Jack a dull boy." Taking the time to organize fun office events where employees can relax and have fun with peers after a hard day's work goes a long way in keeping them engaged. For example, you can organize game nights, wellness activities, and karaoke nights to give employees a quick break from work. By following this employee engagement idea, they're able to interact more with their peers and get to know each other. As they form bonds and positive work relationships, they'll feel more connected and engaged not just with their co-workers, but also with the organization.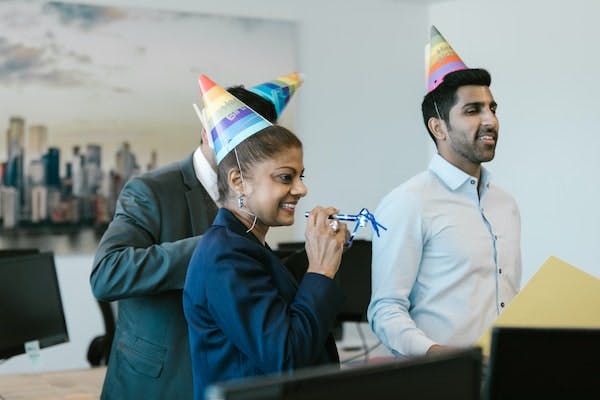 7. Leverage technology and the internet
Nowadays, people are glued to their devices' screens and are always online. While this is mostly due to leisure activities, you can use this employee engagement idea to engage employees as they're already familiar with how technology works. For example, you can take advantage of features of software and apps to send company announcements, automate push notifications for reminders, use mobile devices for training, and more.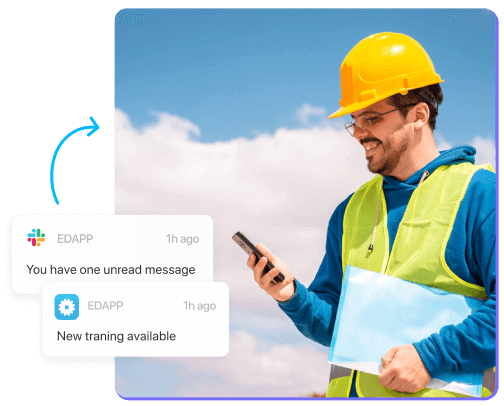 EdApp is a learning management system that gives you all the tools you need to engage employees. As it can be accessed on any device, employees can easily check their smartphones for any work-related announcements, take their courses on the go, and receive gentle reminders through push notifications to complete their assigned tasks.
8. Conduct employee engagement surveys
What better way to know how to engage employees than to ask them for their feedback? By asking them questions and finding out what makes them engaged and motivated, it makes the task at hand easier as you'll have direct ideas on how you can make this happen. Make sure that you cover areas on employee satisfaction, such as asking them what steps you can take to help them with their growth, activities they'd like to participate in, and any aspects that can be improved to help them do their best work.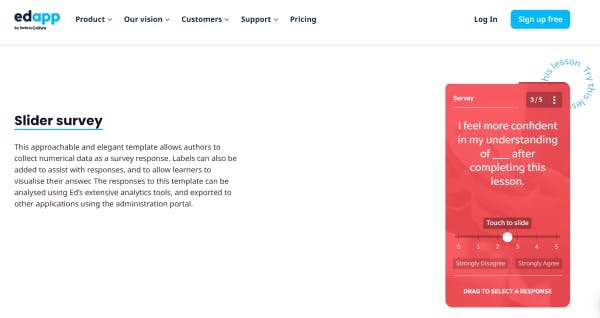 With EdApp's template-based authoring tool, you can choose from templates such as free text, multiple choice, sliders, and more to effectively get the answers you need from your employees. All you need to do is choose the template that best suits your question and populate it with your content.
9. Host a lunch and learn event
A lunch and learn is a brief and informal session that typically takes place during lunch breaks. This brings employees together in a casual atmosphere where they can interact with their peers while learning and sharing knowledge and experiences. This kind of activity acquaints them with co-workers, allowing them to build work connections and be more open to collaborating with others. This employee engagement idea can be done either in person or virtually through web conferencing apps or online training (like food hygiene courses) so no matter what your work setup is, this can be made possible.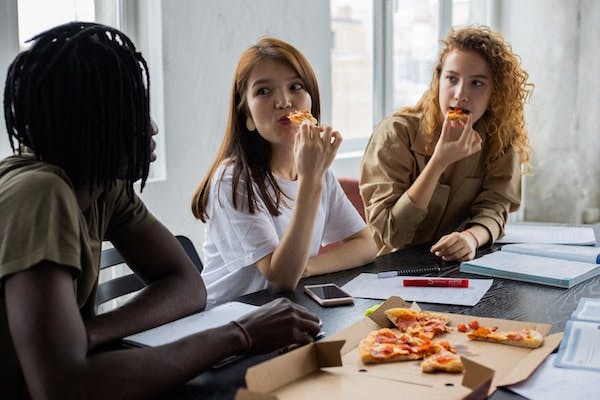 10. Provide opportunities for further learning
Giving employees the opportunity to grow not just inside but outside of their role shows that you support them in every aspect of their work life. Providing them with ways to get additional learning is one of the ways you can achieve this by giving them the chance to improve their current skills or explore other interests that can also be useful for the organization.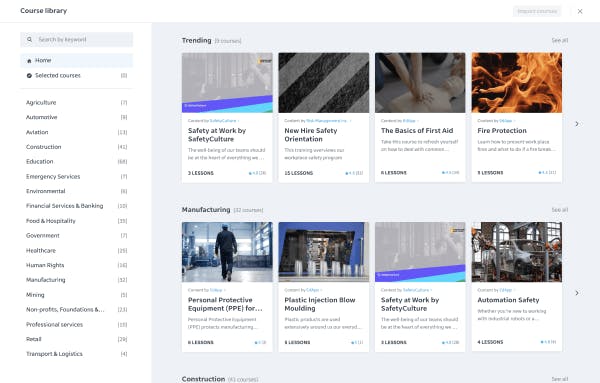 EdApp's course library is a good place to start since it covers a wide variety of courses with different topics that your employees can take. These courses are created by thought leaders and experts in their fields so you're assured that they'll get high-quality learning experiences. The best part is that these courses are free to take as part of EdApp's mission to democratize learning. There's no need to put a dent in your wallet just to give them opportunities to increase their knowledge and skills.