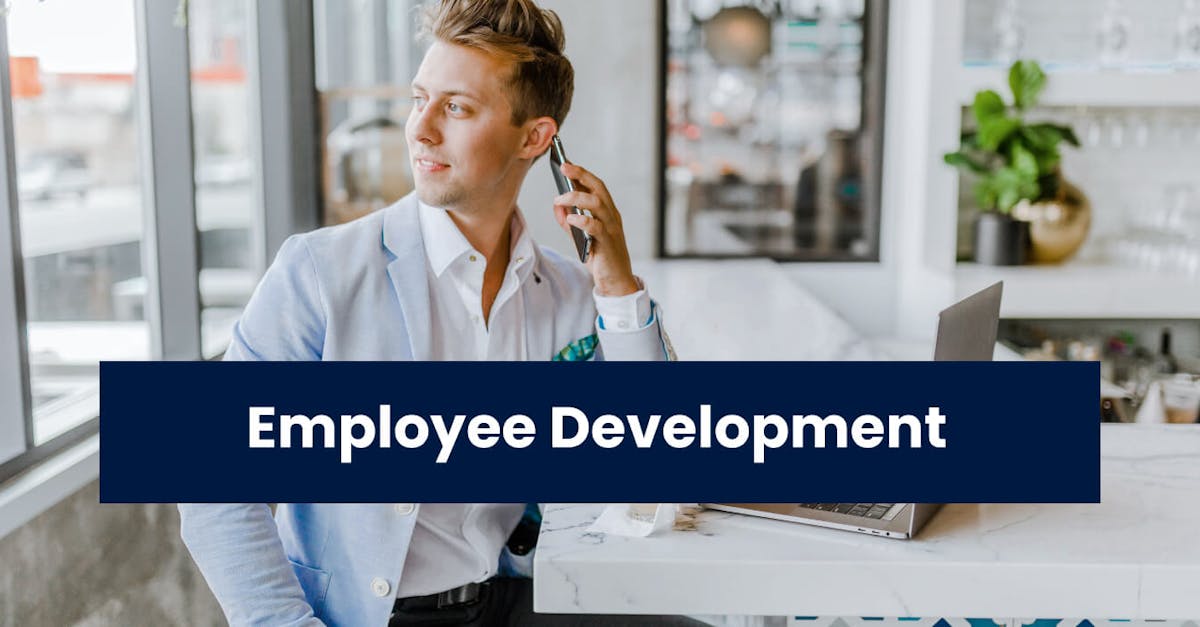 Employee development is a critical driver of every business success. It keeps your team up to snuff with the industry trends and techniques, preventing your company from rolling downhill and being defeated by your direct competitors. Embracing a culture of continuous learning and development also attracts the best and brightest talent within your industry and ensures that they stick around for the longest time possible. One of the best ways to provide growth opportunities for your employees is to offer specialized training programs like retail courses, school safety training courses, restaurant hostess training, construction training courses, and the like. This type of training can help employees learn the basics needed in their industries. But, as we all know, planning and implementing an effective employee development program isn't exactly an easy process. To help you out, we've done a little bit of research for you and compiled a list of 10 best ideas for employee development in 2021 that you can use as a guide to provide growth ideas for employees.
1. Start it right with a good onboarding experience
Never underestimate the power of a great onboarding experience. After all, it is the prime and perhaps the only opportunity to impress your new employees to convince them to stay for long in your organization. According to the most recent statistics presented by UrbanBound, companies with an inclusive onboarding program benefit with 50% higher new hire retention. Plus, they also experience a whopping 54% greater new hire productivity. What these numbers tell the L&D communities is to dedicate a lot of attention to their onboarding program and make it their top priority for their employee development in 2021.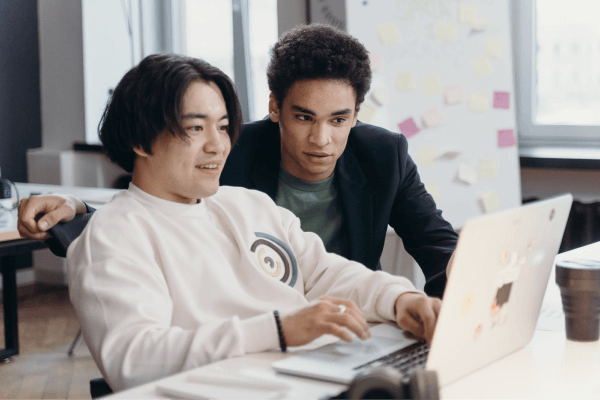 Make sure your onboarding program includes courses to improve employee skills for retail, such as training on product knowledge, customer service, and sales techniques. This will help your new employees feel welcome and prepared to succeed in their roles. If you're part of the mining industry, learning module examples like mining safety training programs and HAZCOM training can help new employees feel safe and comfortable in their new work environment. For those in the food industry, food safety courses and restaurant hostess training courses are also a huge help.
First things first, establish open lines of communication as soon as your new hires accept the job offer. It is essential that you inform them right away of your company's goal, mission, policies and procedures, and most importantly, your expectation from them. You can also improve their onboarding experience by leveraging modern technology to share pertinent information with them. For this purpose, look no further than EdApp, a free LMS that takes pride in its advanced and user-friendly interface. You can use its drag-and-drop authoring tool and Canva integration to create engaging, beautiful learning module examples and onboarding training materials like retail courses, construction courses, and school safety training courses, instead of simply handing them over mountains of boring modules and long PDFs.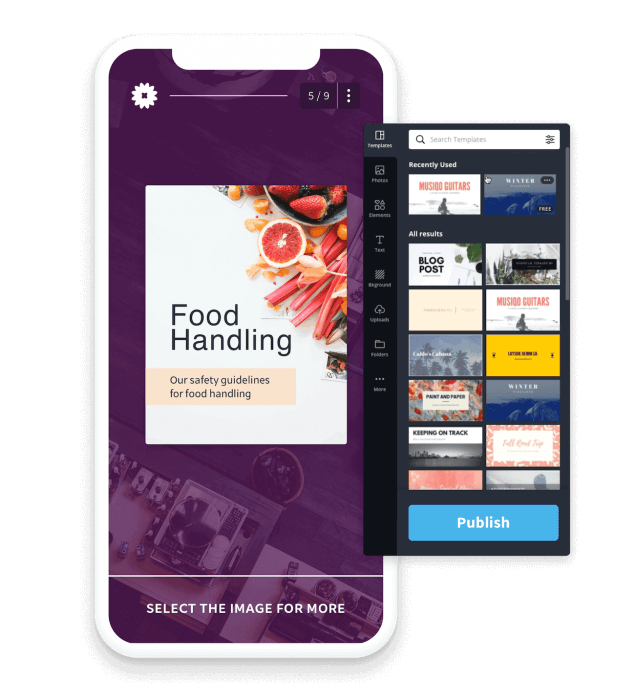 2. Provide regular training for your existing employees
Employee development shouldn't stop after onboarding. If you want to protect your investment in your human capital, it is crucial to support them with regular training and development opportunities for employees examples. Fostering a culture of growth and development will give you confidence that your existing team will remain up to par with the industry's trends and best practices. Ultimately, this will strengthen your company's brand and reputation, resulting in better business outcomes and long-term success.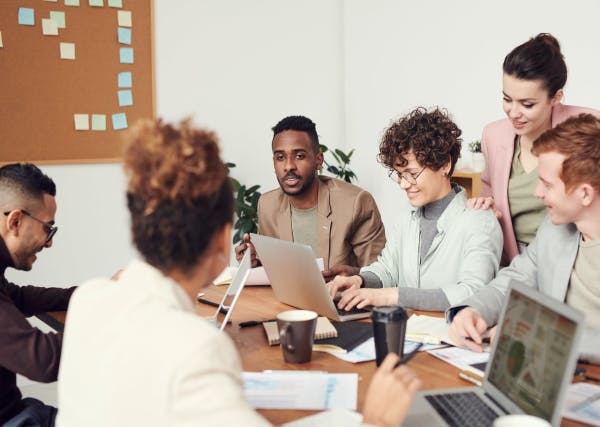 When it comes to training existing employees, eLearning or online learning is one of the most efficient and cost-effective methods that you can count on. This learning method uses digital platforms to roll out training courses to its learners. It allows learners to practice self-paced learning and access their learning materials anytime and anywhere using their laptops, tablets, and even mobile devices. 
Some eLearning platforms, like EdApp, even offer a range of free and ready-made courses, so you no longer have to spend too much time preparing your learning content all the time. Their courses cover a diverse range of topics like hazmat training courses, construction safety training programs, entrepreneurship training courses, supervisory training courses, and more. You may also visit their course library to browse more.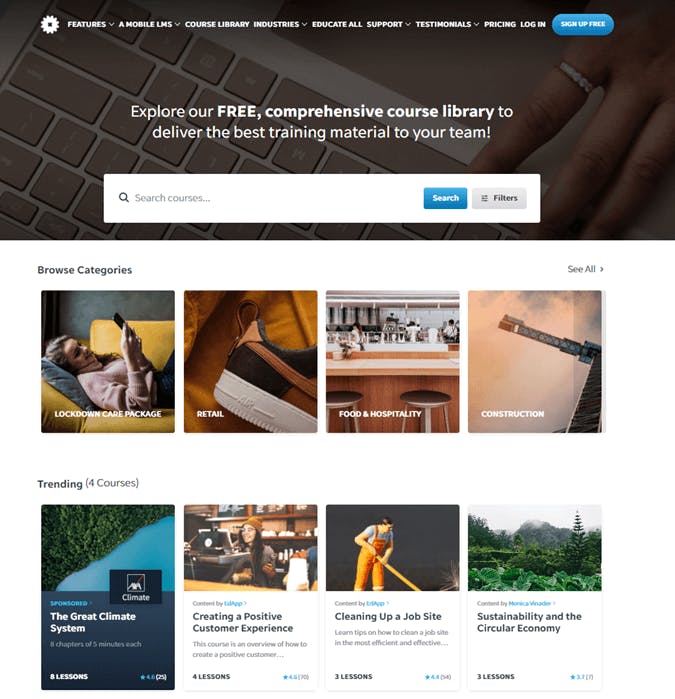 3. Choose relevant and beneficial training topics
Your employee development program will only be successful if and only if your employees learn and grow along the way. In order to do so, you need to make sure that your training topics are relevant and beneficial to their job role and responsibilities. This is where a needs assessment comes into play. It is normally conducted through surveys and interviews, gathering a setlist of the most important skills and topics that your employees want to learn.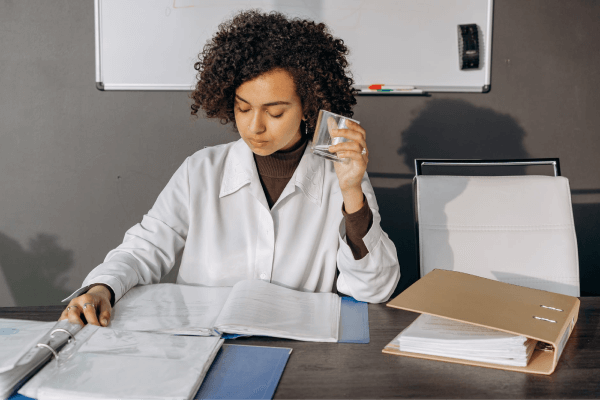 Most topics can be grouped into two training categories. First is soft skills training, geared towards improving your employees' behaviors that will help them work and interact well with their colleagues. Communication skills classes, 5S training courses, and diversity training programs are some of the most popular training topics to consider for this type of training. 
The other category is hard skills training, which taps on specific topics that will help your employees learn and gain technical skills and knowledge. Examples of topics include HIPAA compliance training courses for healthcare professionals, crane training courses for construction workers, the basics of first aid for first responders, Microsoft Office training for marketers, and so much more. 
4. Shift to microlearning 
Whether you like it or not, long modules, PDFs, static PowerPoint slides, and even day-long conferences are no longer enticing this 2021. Overwhelming your employees with a block of information, especially without any follow-up, will simply lead to a gradual loss of learning, which is a complete waste of time and effort. According to the popular Forgetting Curve by Ebbinghaus, nearly 50% of the content of lengthy information is simply forgotten within the first hour, while 70% of those data points are lost within 24 hours of training completion.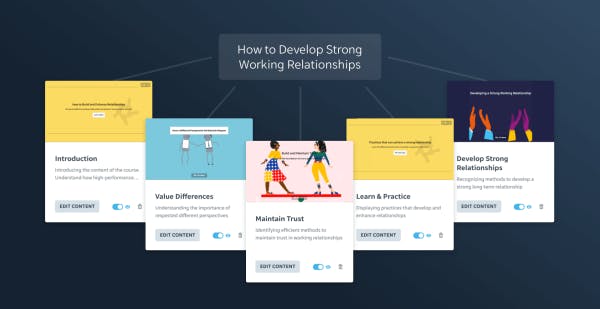 So if you want to level up your employee development program this 2021, leave your old hat behind and adopt modern and more effective training techniques that will counteract the effect of the Forgetting Curve. Enter microlearning—a revolutionized method of learning that chunks overwhelming information into digestible, bite-sized modules. With microlearning, learners will only take a few minutes to complete their training, rather than hours or even days. And since it won't clutter their heads with too much content in just one sitting, it results in higher completion rates and improved knowledge retention. 
Microlearning is also cost-efficient and far easier to design than putting together your PowerPoint slides. All you need to do is find great software, like EdApp. There's no coding or graphic design expertise needed. Simply choose from their 80+ beautiful microlearning templates, drag and drop your content, and hit publish. What's more is that you can also create SCORM-compliant microlearning content, which you can easily add to your existing learning management system. 
Start Using The Best Microlearning Platform
5. Gamify your training
Infusing gamification elements into your learning content will excite your learners and sustain their interest in taking part and completing their mandatory training courses. Typical eLearning courses only have completion rates of less than 20%. However, gamifying them raises not only their completion but also engagement up to 90%. The competition aspects of gamified training will also inspire your employees to work harder on their tasks and even score higher on assessments.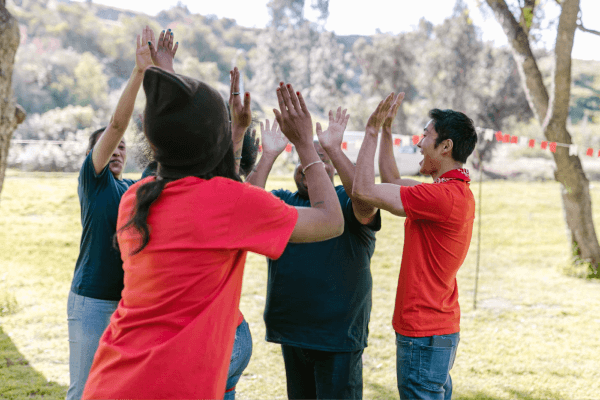 EdApp's gamification tools make it easier to gamify your training. There's no programming and coding needed. Their in-built game templates are ready to be populated with your learning content, like letter jumbles, find a word, true or false, and image/word match. All you need is to bring your knowledge and copy and paste your questions and answers. You can even enable weighted scores or timers to make their learning journey even more challenging and exciting.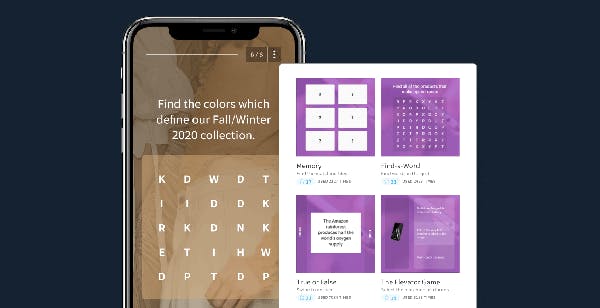 6. Incorporate video lessons and virtual simulations
Video lessons and virtual simulations are considered as one of the most effective ways to transfer new knowledge to employees and help them develop their skills. It is even backed by a study published in Psychology Today, which has shown that the human brain can process and retain video information up to 60,000 times faster than text. With this in mind, it's needless to say that this strategy should be incorporated into your employee development in 2021.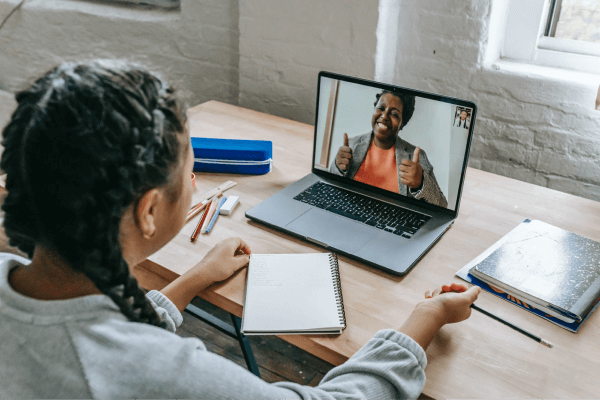 Keep in mind, however, that there's a correct way to deliver your video lessons and simulations. It's not as easy as simply recording an hour-long tutorial or presentation and sending it to your employees. To ensure that your employees will effectively learn and absorb your content, it is incredibly important to keep them short and no longer than two minutes. Always get straight to the point and cut out any introduction sequences or unnecessary information. You can also combine them with other learning strategies to increase engagement and retention from your learners. For instance, add subtitles or supporting notes to deliver the key points. You can also reinforce some quizzes or games every after your video lessons and virtual simulations to improve the learning outcomes of your employees. Additionally, consider providing video content to supplement your training programs, whether they're scrum training courses, retail courses, hospitality training courses, or any other course.
7. Consider a mentoring program
Mentoring programs typically have two core benefits: help new hires quickly absorb and understand the organization's culture, policies, and processes, and support non-performing employees to excel further and become the best version of themselves. The learning process is simple—mentors will share their knowledge and experience with their mentees and closely supervise them until they can function well on their own. But, it's not just the mentees who will benefit. It's a win-win solution since your mentors will also develop their leadership and communication skills along the way.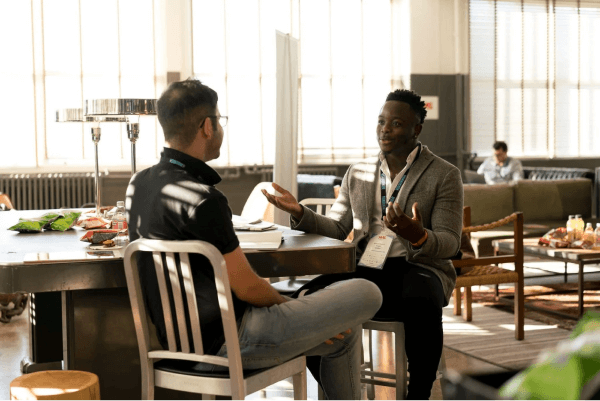 While most employees are accustomed to having their managers and supervisors as their mentors, senior and excelling employees can also play the role. Members from different departments can also participate and mentor each other about the inner operations of your company. By learning how the different parts of your organization function may open up opportunities for them to develop a whole new set of knowledge and skills that they can use to improve their daily performance. 
8. Explore peer-to-peer learning opportunities
Peer-to-peer learning has the power to foster teamwork and collaboration in the workplace. With this method, employees can learn a new skill or knowledge directly from their colleagues, rather than raising their concerns to their managers or supervisors. And since they are communicating with someone on the same position or hierarchical level, it makes the information transfer more relatable and less intimidating, which in turn improves the likelihood of knowledge retention.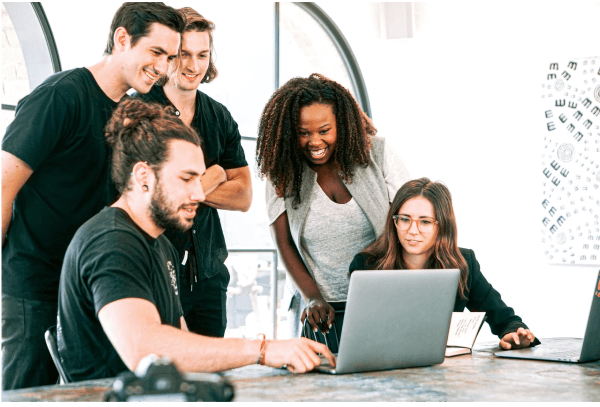 You can make use of EdApp's Discussions feature to enable peer-to-peer learning to your employee development in 2021. Enabling this forum-style feature in your courses will give your learners the freedom to comment and express their points, like a valuable comment from their peers, and also start and join a conversation. Whenever needed, they can also lead the discussion and share their knowledge.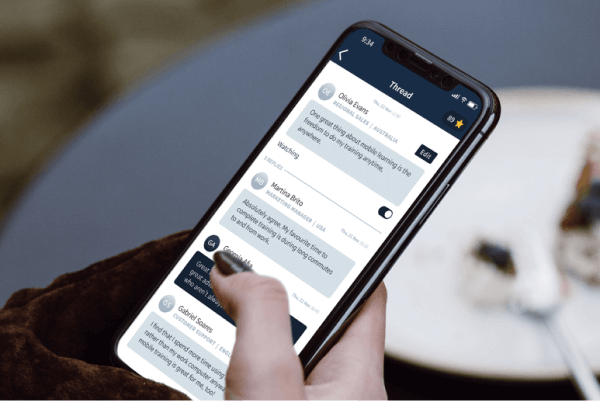 9. Invest in mobile learning
COVID-19's mandatory shutdowns and activity restrictions have pushed many employees to stay and work from home. This has created an increased focus on mobile learning, with the majority of companies now turning to this learning method to promote continuous learning and development for their workforces.  It's no wonder, given that these pocket-sized gadgets are more handy and flexible to use than their big, bulky computers or laptops. Apart from being extremely convenient, mobile learning also results in a higher level of knowledge retention since the content is usually broken down into tiny pieces to fit on small screens. Plus, it increases the completion and engagement rate since learners are free to access their lessons anytime and anywhere.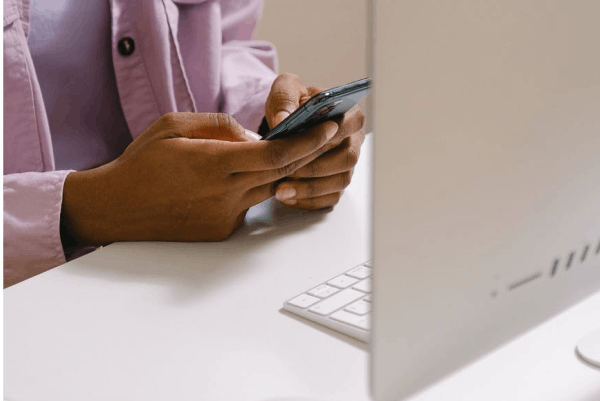 All-in-one mobile applications like EdApp can help you put together mobile-friendly employee training content that will perfectly respond on different mobile devices, like iOS, Android, and Windows. But that's not all—it also features an in-built push notification system that can send pop-up messages to your learner's mobile devices. This function allows admins to chase up tardy learners to complete their lessons, and also inform everybody of new learning activities or course updates.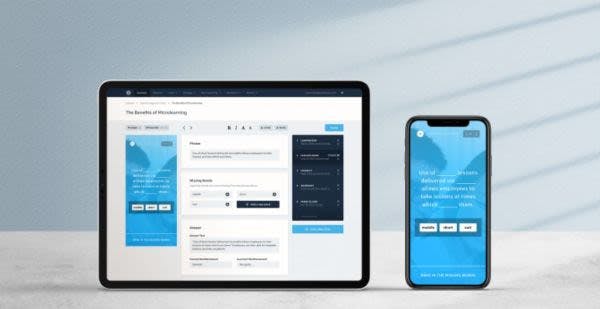 10. Reward your high-performing employees
Setting up rewards and prizes is a powerful motivator that can help bring out the best performance from your team and improve the effectiveness of your employee development program example. It's just simple math—if they know that there will be some rewards and prizes at the end of their learning journey, then they will most likely exert more effort in learning and upskilling. It will also fuel some healthy competition among your team, which will further engage and excite them, rather than simply requiring them to read their modules and courses. 
Rewarding your employees can come in different forms. You can reward them with cash incentives, sales coupons and coffee vouchers, or even gadgets and tech accessories, or even a subscription to workout routines that will help workers look and feel their best. If you're on a tight budget, non-monetary prizes like a simple hand-written note can also go a long way in expressing your gratitude to your employees. If you like, you can also use EdApp's Achievements feature to customize banners and badges and grant them to those who have completed their courses or scored well on their assessments. 
11. Provide Clear Expectations
No matter how much work you put into improving employee development, if your employees don't care about honing their talents, then they might not advance in their positions. For this reason, it's a good idea to let your employees know that you anticipate them to regularly enhance their talents, both for themselves and the business. To do this, think about writing an informative guide outlining where employees may obtain resources for professional growth, how the organization can support them along the way, and their duties during the process.
12. Seek Professional Help
It can be challenging to improve employee development, especially if your company isn't used to change. When promoting an employee development system, it could be helpful to get professional assistance. Consultants may give you a comprehensive list of strategies to enhance employee development within your team, recommend structural modifications that might help the process, and offer their support as you put those changes into practice.
You may also be interested in: