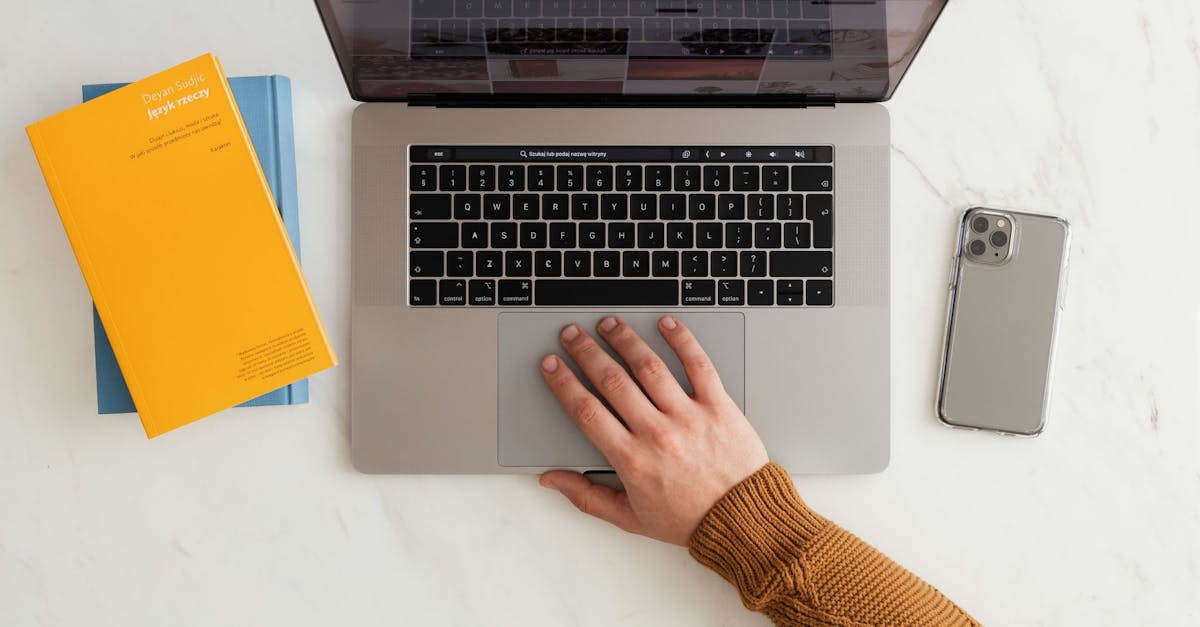 Overnight, most organizations had to completely change how they developed and delivered their training and learning experiences. Prior to March 2020, the learning and development (L&D) industry was not known to be agile, fast-moving, or highly reactive – and really, it's no one's fault. The industry has just never been completely disrupted overnight before.
That's why learning and development (L&D) was one of the hardest-hit industries at the onset of the pandemic. Roughly half of the in-person programs from early March through June 30 2020 were postponed or canceled in North America, and in Asia and Europe, it was close to 100 percent of learning activities, according to McKinsey.
In this post, we've broken down eLearning into its most popular forms and features – such as microlearning, mobile learning, and gamification – and finished with some general eLearning stats to help you modernize your team training and make the eLearning decisions for your teams in 2020.
EdApp is a leader in eLearning. As one of the leading mobile microlearning platforms in the market delivering over 50,000 lessons per day, EdApp's internal data offers a unique glimpse into an underreported market.
Read more for statistics on: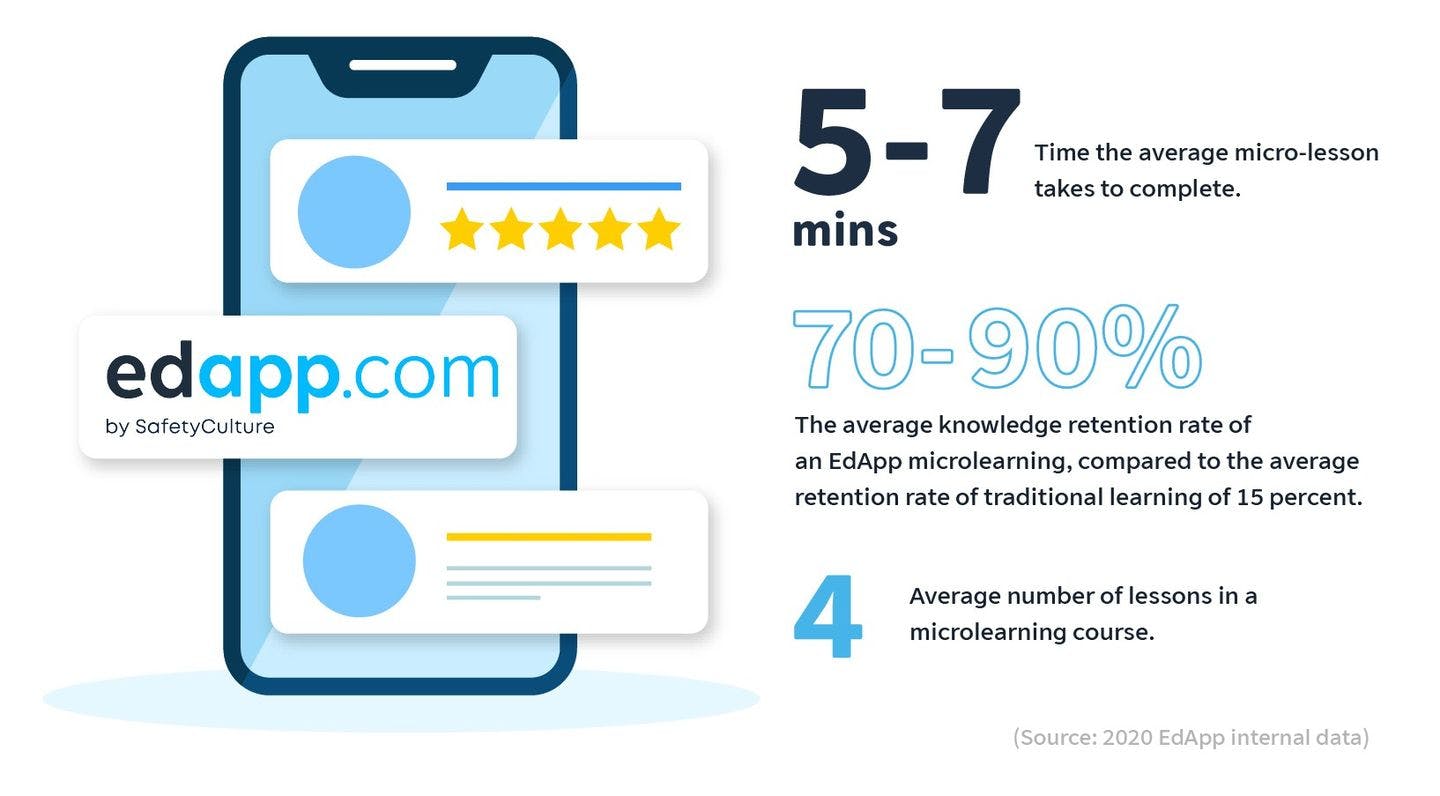 Microlearning Statistics
The average micro-lesson takes 5 to 7 minutes to complete. (Source: 2020 EdApp internal data)
There are an average of 4 lessons in a microlearning course. (Source: 2020 EdApp internal data)
The average knowledge retention rate of an EdApp microlearning course is 70 to 90 percent, compared to the average retention rate of traditional learning of 15 percent. (Source: 2020 EdApp internal data)
In 2020, EdApp Microlearning LMS reported a 700 percent increase in monthly active users from 2019 to 2020. (Source: 2020 EdApp internal data)
On average, learners will retake a course 4 times before it's retained in their long-term memory. (Source: 2020 EdApp internal data) 
Microlearning is 17 percent more efficient than traditional, longer-duration courses. (Source: Journal of Applied Psychology)
Microlearning results in learner engagement to soar from an industry average of 15 percent up to 90 percent. (Source: EdApp)
Human memory can only hold up to five new pieces of information before it gets lost or overwritten.
Ninety-four percent of e-learners prefer short-form modules (10 minutes or less) for soft-skills training. (Source: Rapid Learning Institute)
Sixty-five percent of e-learners say that the typical e-learning module presents too much information. (Source: Rapid Learning Institute)
Microlearning can reduce development costs by 50 percent & increase development speed by 300 percent. (Source: Ray Jimenez, 2009)
Fifty-eight percent of employees would be more likely to use their company's online learning tools if the content was broken up into multiple, shorter lessons. (Source: Software Advice)
Sign up for free and start using the best microlearning platform of 2020.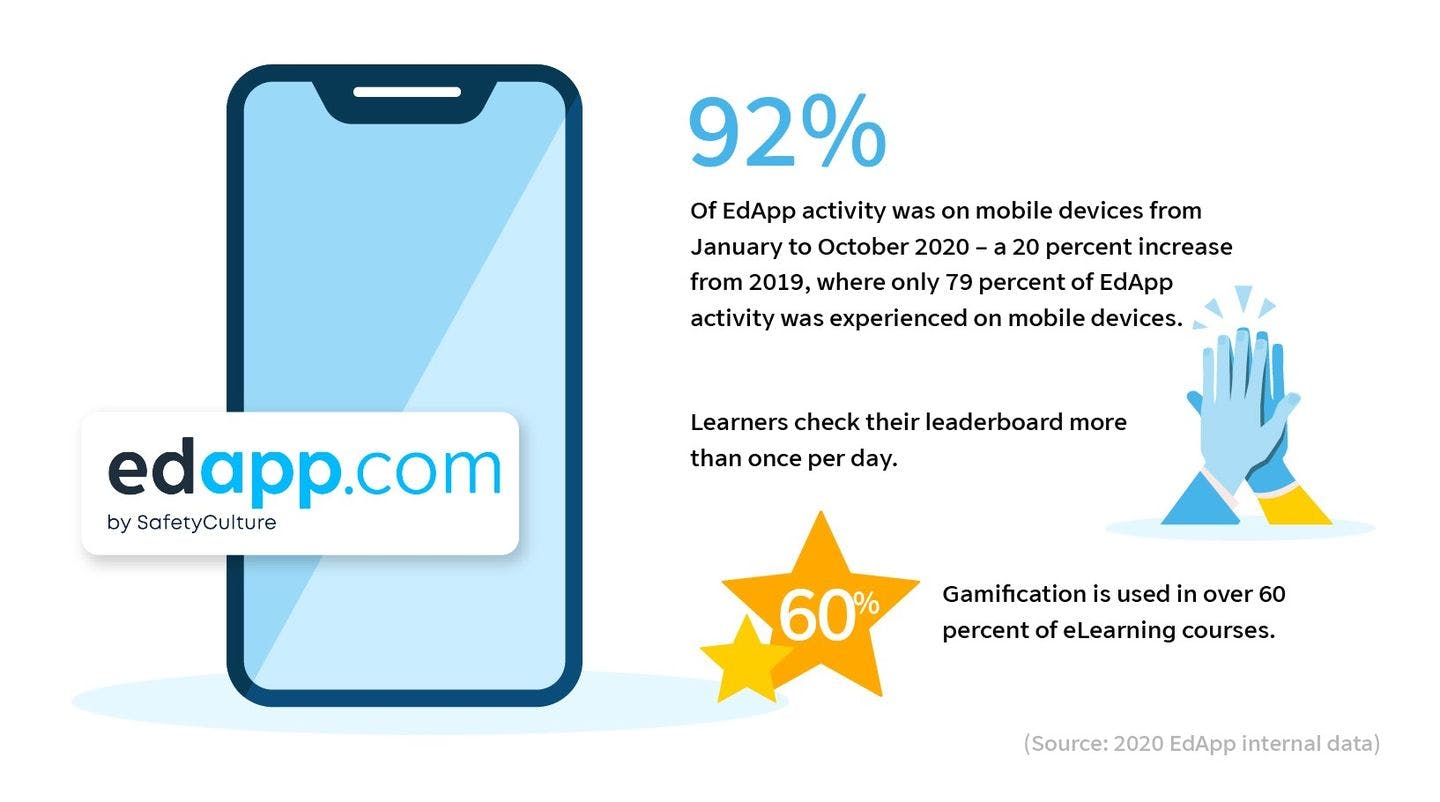 ="mobile-learning-statistics">Mobile Learning Statistics
Gamification Statistics
​​Gamification is used in over 60 percent of eLearning courses. (Source: 2020 EdApp internal data) 
Learners check their leaderboard more than once per day. (Source: 2021 EdApp internal data)
Thirty-five percent of employees said that real-life rewards based on learning progress would be the strongest gamification incentive for using their company's LMS. (Source: Software Advice)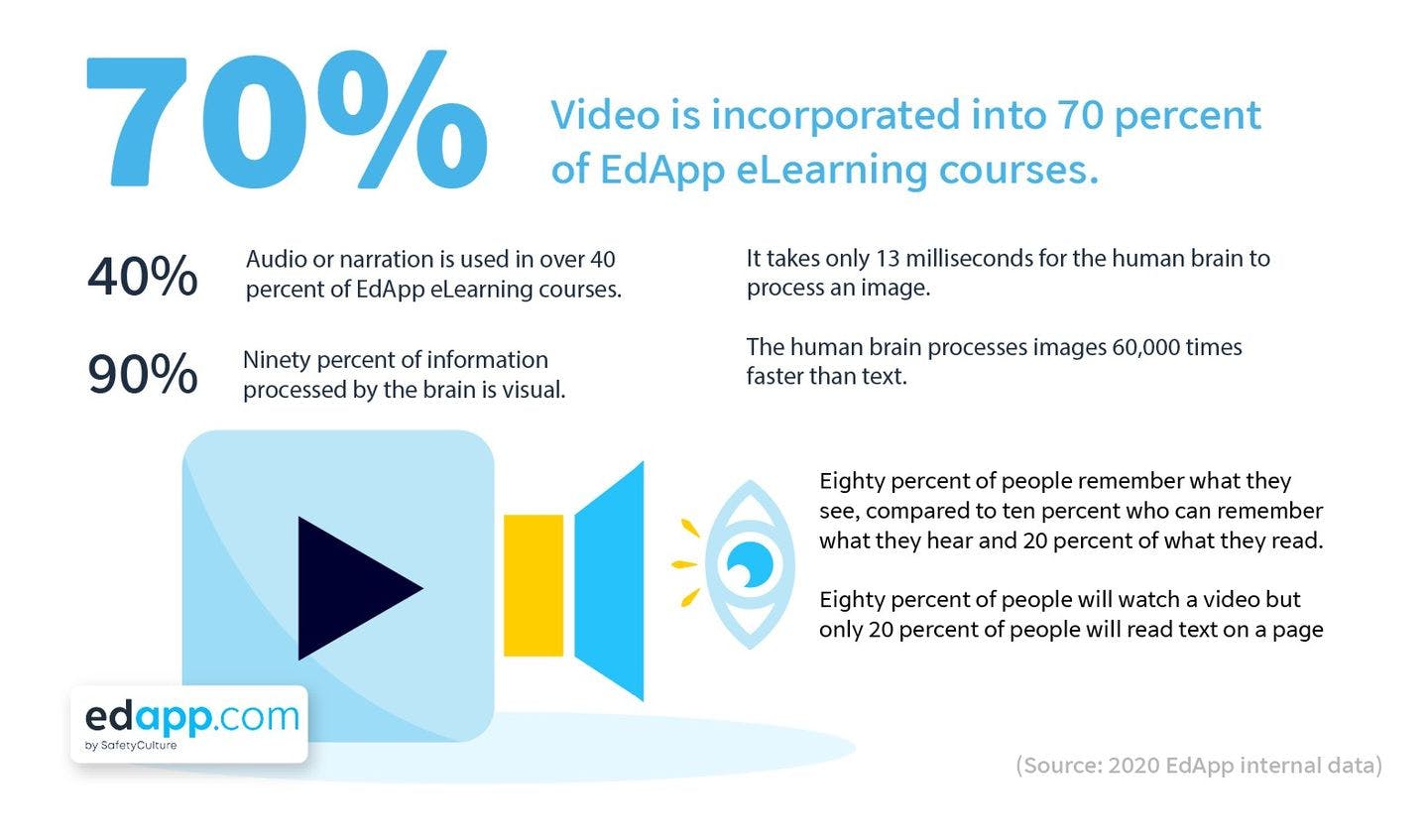 Audio, Images, Video and Narration in Learning Statistics
Video is incorporated into 70 percent of EdApp eLearning courses. (Source: 2020 EdApp internal data)
Audio or narration is used in over 40 percent of EdApp eLearning courses. (Source: 2020 EdApp internal data)
Lessons that include elements of narration – or storytelling – within your learning can increase knowledge retention of up to 22 times. (Source: Forbes)
Ninety percent of information processed by the brain is visual.
It takes only 13 milliseconds for the human brain to process an image.
The human brain processes images 60,000 times faster than text.
Eighty percent of people remember what they see, compared to ten percent who can remember what they hear and 20 percent of what they read.
Eighty percent of people will watch a video but only 20 percent of people will read text on a page.
Learners typically only remember 10 percent of new information three days later. But, if a relevant image is paired with that same information, learners retain 65 percent of the information in that same timeframe.
COVID-19 Impact Statistics
EdApp's monthly active users grew by more than 300 percent since COVID-19 hit. (Source: 2020 EdApp internal data)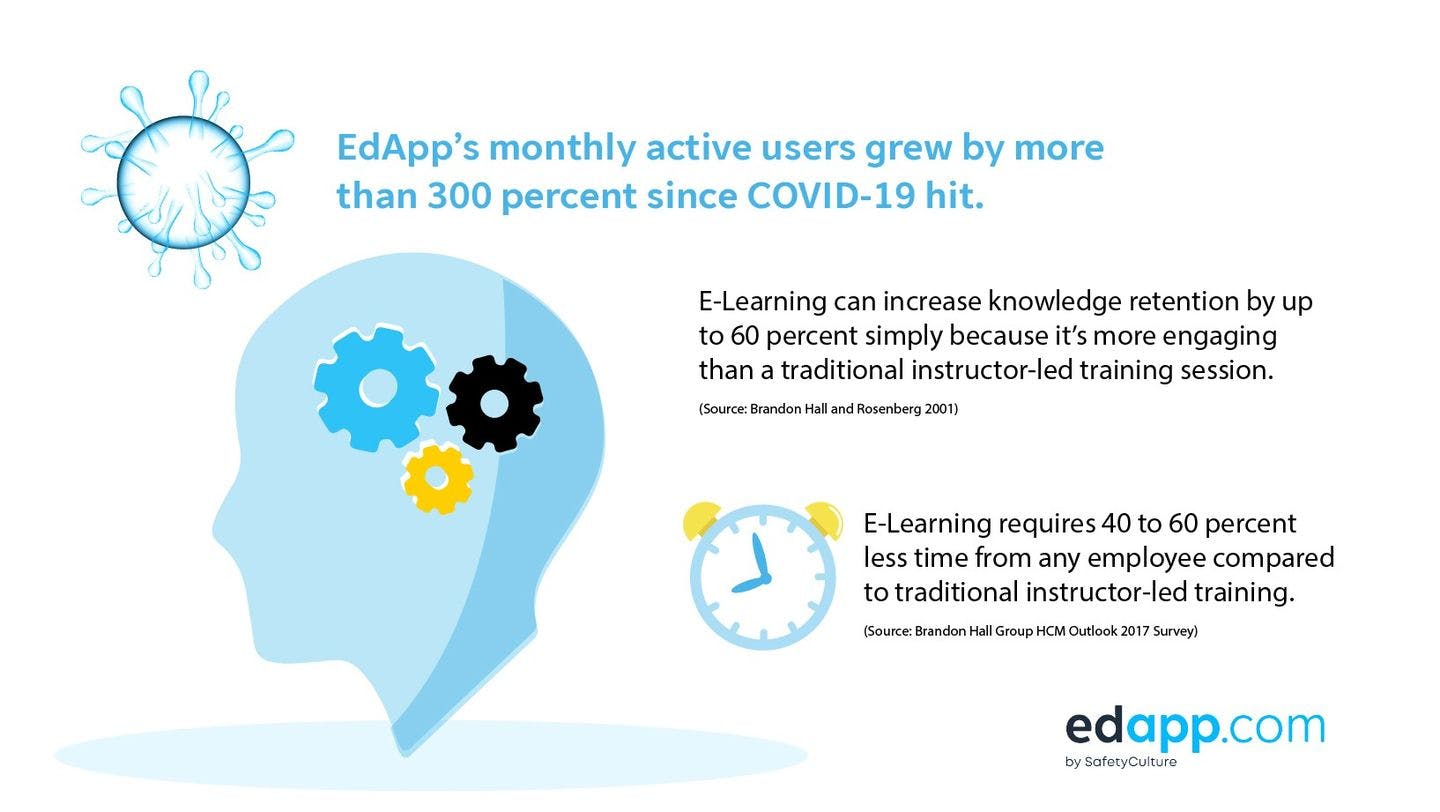 eLearning Statistics
What's next for eLearning in 2020?
Mobile microlearning will play a significant role in the eLearning space in the next 5 years, as dispersed and remote teams make up most of the workforce. Based on recent trends and the impact of COVID-19, it's clear that an all-in-one eLearning solution like EdApp is the best option for organizations.
EdApp LMS sets the standard for eLearning course creation tools, recognized for its comprehensive microlearning content library filled with expertly designed courses for various industries. With more than 30 expansive categories to choose from, you can easily rebrand and share expert-made content with your team in a click of a button. EdApp also includes AI translation capabilities, and will even help modernize your dated PowerPoint into beautiful, microlessons in minutes. Get started today!