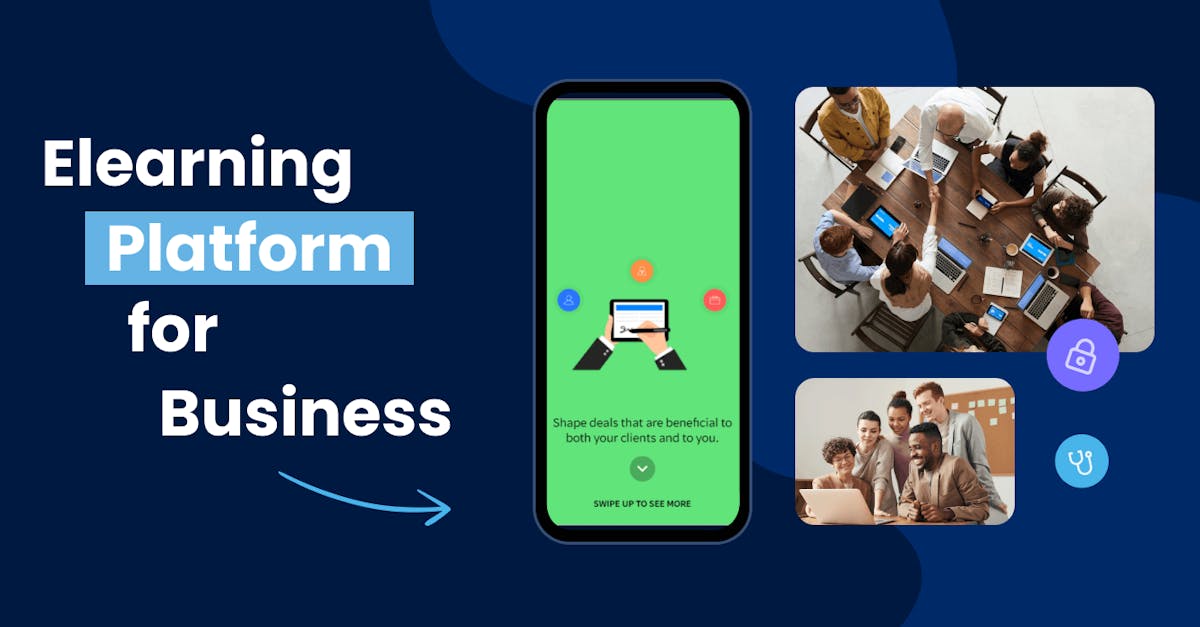 Elearning platforms for businesses are great tools to use to improve your organization's learning experience and learning strategy. With learning technology, they make training better, faster, and more efficient. Find out which elearning platform best fits your needs by reading the article below.
1. EdApp
When it comes to elearning platforms for businesses, EdApp's the best choice for you. It's an award-winning corporate training platform that their customers continue to come back to for precisely two reasons: it's free and effective. It boasts tons of top-of-the-line learning and development features that you would normally only access through a paywall. These features include a customizable course library, intuitive authoring tools, a lot of third-party integrations, and a user-friendly LMS.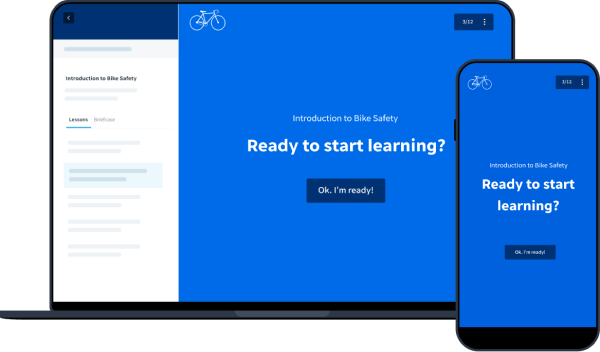 But what sets these features apart from the rest is that they combine them with the latest learning and development techniques: active learning, mobile learning, gamification, microlearning, and more. That's why learning feels a whole lot different with EdApp than with your average LMS.
On top of all these, EdApp also has Practical Assessments, which help you verify whether your team's EdApp training was successful or not. It's the most helpful for mandatory training like HAZMAT training, lead generation training courses , and more. All you have to do is scan their QR code and check your team's performance while at work. You can then check the results through the analytics dashboard and use the data as a jumping point for your next training session.
Cost: Free
Features:
Course library

Authoring tools

Third-party integrations

Practical assessments
Convinced EdApp's the one for you? Sign up for free today.
2. Trainual
Trainual may be what you're searching for if you're looking for an elearning platform for business that focuses on both employee training and onboarding. Building learning resources for training becomes simpler with over 150 pre-built lesson templates and over 30 SOP templates for your HR policies and procedures. It also allows you to add various documents and media to your training course using its embed and integration tools. This way, you can make your courses more personalized for your business.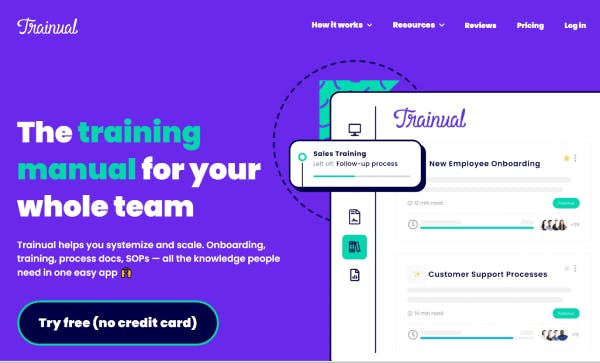 Trainual also helps you to arrange your company's onboarding content so that new hires can quickly access your company's important documents. You can also create organizational charts, invite and manage teams, and delegate tasks and responsibilities. 
Cost: Starts at 49 USD per month
Features:
Lesson templates

SOP templates

Organizational charts

Team management
3. Degreed
Degreed is another adaptable elearning platform for businesses that gives you the capability to upskill your team. It combines internal and external learning assets that your company can take advantage of for better learning and development (L&D), such as online courses, videos, podcasts, and more.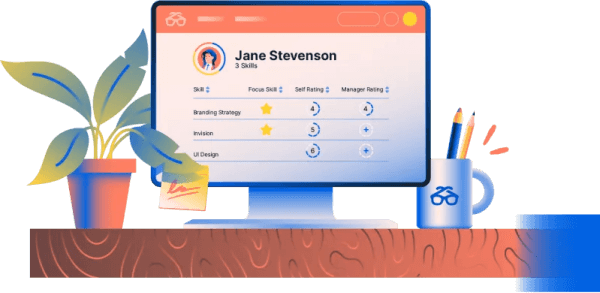 You can also use this software to train with your business partners, providing a space for your whole business ecosystem to learn and develop together. All they need is another Degreed account. With its skill analytics function, you can evaluate important skills in real time, show strengths and weaknesses, give insights, and link development to strategic goals.
Cost: Request a demo
Features:
Online courses

Customization

Skill Analytics
4. Sharepoint
Anyone in your HR team can organize staff training programs like a pro with SharePoint's elearning platform for business. You'll find a variety of useful templates that help you with everything from producing courses and arranging events to getting employee feedback.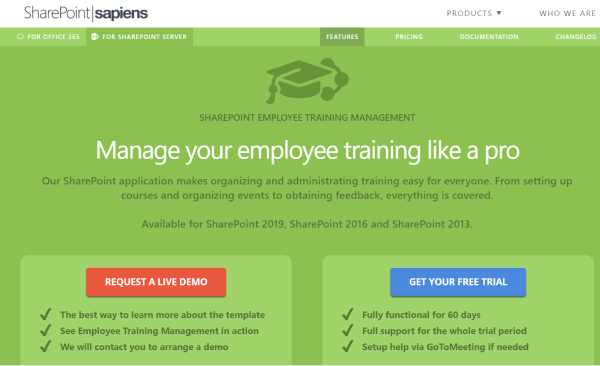 It also functions as a user-friendly platform for customizing training events and keeping track of important dates, such as course deadlines. After completing training courses, the learner's experience and skill level get updated on the platform, making it easier for managers and HR employees to find the best individual for the job.
Cost: 4,799 USD
Features:
Training development and monitoring

Feedback collection and analysis

Accessible training history database
5. LearningZen
LearningZen has a variety of really useful features that minimize the burden of scaling training materials and preserve brand consistency. One of the greatest features is its course builder, which can be used to generate material that's exclusive to your business.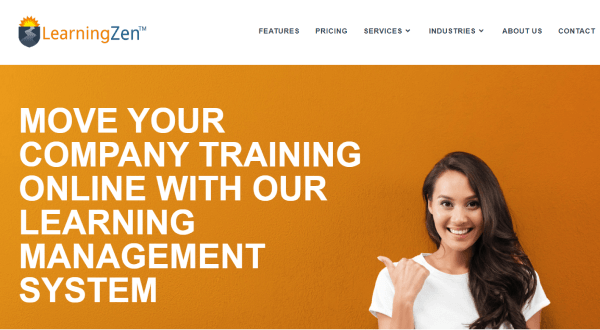 To make training more engaging, you can include a variety of media content such as video, audio, photos, and assessments. This elearning platform for business also keeps your learners up to speed on any upgrades and new products and services, keeping everyone involved in your business consistently informed.
Cost: 349 USD per month
Features:
Course builder

Multimedia content

Exams and assessments

Automated updates
6. Persona Learning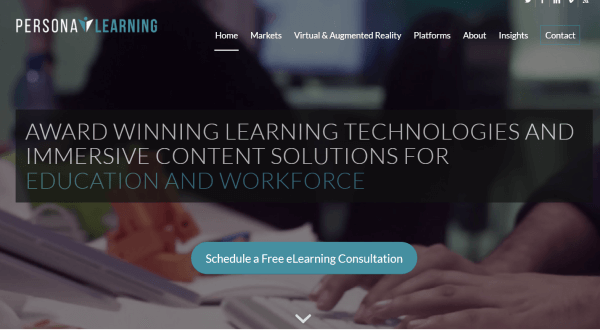 Persona Learning is an elearning platform for business that gives a variety of high-quality features to help you save training costs while guaranteeing that all of your business partners follow the same corporate standards. Their elearning authoring tool includes built-in course design features such as photos, graphics, and audio, delivering an outstanding and beneficial learning experience for everyone. You can also use its own style sheets to customize it with your branding and change colors, fonts, and other elements to keep the quality of online training materials consistent.
Cost: Request a quote
Features:
Built-in course authoring

Custom style sheets

Virtual reality and augmented reality solutions
7. Kallidus
Kallidus has grown in popularity due to its cutting-edge learning platform and resources, which businesses like yours will find useful and valuable. For starters, they feature an elearning course builder that allows you to create and update your training content quickly. If you already have your resources prepared, you can simply upload them to the platform and convert them into an elearning course. If you want to add further customization to your training content, this LMS can also be personalized to meet your branding needs.
Cost: Request a quote
Features:
Elearning course builder

Customized LMS
8. Whale
Whale is another company training platform developed for process documentation and personnel training. It includes an easy-to-use editor, customization capabilities, and many templates to help you construct a training playbook that can be immediately distributed to your employees.
It delivers learning using a plug-and-play browser extension that can be accessed through the app's users already use. They have user skill profiles to check for employees who require more training to attain their goals or gain specific skills in order to get insight into employee performance.
Cost: 119 USD per month
Features:
Browser plugin

Knowledge insights

Custom integrations
9. Innform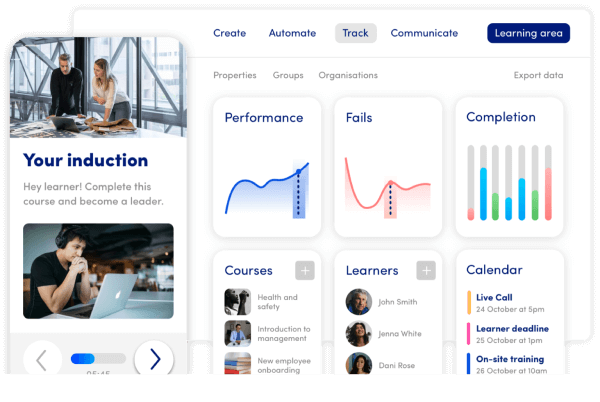 If you're searching for an elearning platform for businesses that can meet all of your training needs, then Innform is a great choice. You can select from over 100 ready-made courses or use your current content and have it turned into a training manual. It also has an integrated repository, allowing you to effortlessly drag and drop files into the courses or quizzes you've designed. When learners finish a course, you can award them with points, badges, and seats on the leaderboard to increase engagement. With Innform's monitoring and reporting options, you can always keep track of your teams' progress.
Cost: Free
Features:
10. WalkMe
WalkMe's a good elearning platform for business to consider if you want more self-paced learning in your organization. Walk-Thrus, which is a WalkMe's self-service feature, can reduce the need for trainers. Learners can complete their training course on their own by following the instructions offered in the Walk-Thrus on their screen.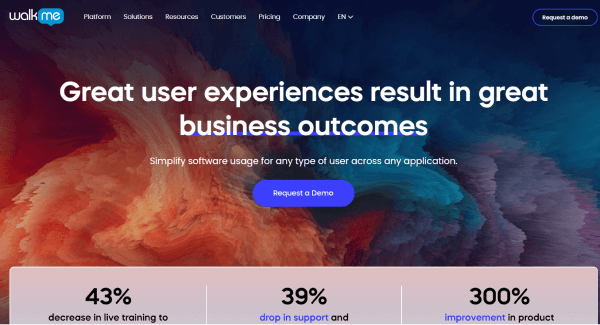 These Walk-Thrus are shown as tooltips, pop-up messages, and alerts, all of which may be entirely customized. This self-service option empowers learners and reduces needless back and forth, resulting in faster and higher training completion rates. WalkMe also delivers a user-friendly experience with their no-code authoring tool that creates interesting and personalized on-screen content for you.
Cost: Request a quote
Features:
No-code authoring tool

On-screen guidance

Self-serve tools
EdApp is a mobile learning management system designed for today's digital habits, delivering more engaging and effective micro-learning directly to learners anytime and anywhere.
Sign up for this elearning platform for business today.