E-learning Concept #2 - Microlearning
Microlearning is an approach that involves delivering bite-sized pieces of information to learners. It's designed to help learners absorb knowledge and skills quickly and effectively with a focus on one specific topic or concept at a time. It's often used in e-learning through short videos, quizzes, and interactive simulations that can be accessed anytime and anywhere, making learning a convenient and flexible way.
Getting started with microlearning might be daunting, but with EdApp, you can get up and running with your courses quickly and easily. Its course library contains hundreds of courses spanning different topics that can be edited and customized for free using its built-in authoring tool. Here, you'll have access to over 80 microlearning templates, and all you need to do is just populate your content.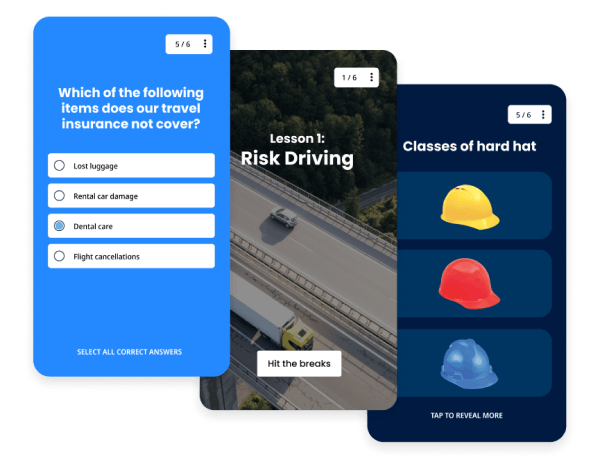 If you have no time to create your own, EdApp's very own team of expert instructional designers has got you covered. Just hand over your content and watch them turn into beautiful microlessons that your teams will surely love.
E-learning Concept #3 - Personalized Learning
Personalized learning is an e-learning concept that tailors the learning experience to meet each learner's unique and specific needs. To create personalized learning paths, a learner's strengths, weaknesses, preferences, and goals are taken into consideration.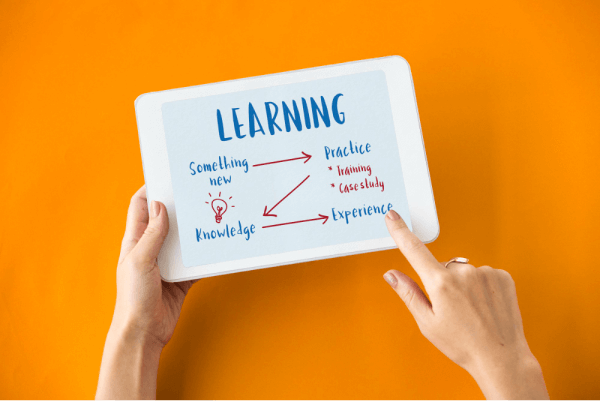 As they have greater control over their learning experience, they tend to stay motivated and engaged throughout their training. Additionally, they can see their progress and achieve their goals in a way that aligns with their individual learning styles and pace.
E-learning Concept #4 - Adaptive Learning
Adaptive learning is an e-learning concept that uses adaptive learning technology tools to cater to the needs of each learner. By using algorithms and machine learning to analyze learner performance data in real time, the content, difficulty level, and pace of the course can be adjusted. This means that they can receive targeted feedback, instruction, resources, and support to meet their individual needs.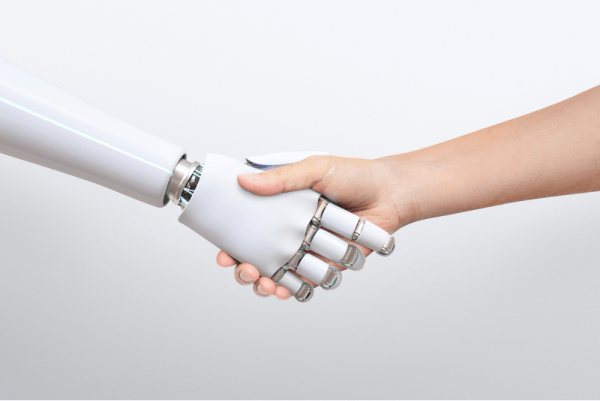 Adaptive learning is particularly effective for learners with different backgrounds, skills, and knowledge levels as it can help them bridge any gaps in their understanding and make sure that they receive the right level of challenge to keep them engaged and motivated. 
E-learning Concept #5 - Mobile Learning
Mobile learning is an e-learning concept that gives learners access to learning content on their mobile devices, such as smartphones and tablets. This means that training materials are available on the go, which makes learning more convenient and flexible. Mobile learning also allows for just-in-time training, meaning learners can access the information they need at the exact moment they need it.
Additionally, mobile learning can incorporate other e-learning concepts such as microlearning and personalized learning to create a truly effective learning experience that is tailored to each learner's needs and preferences.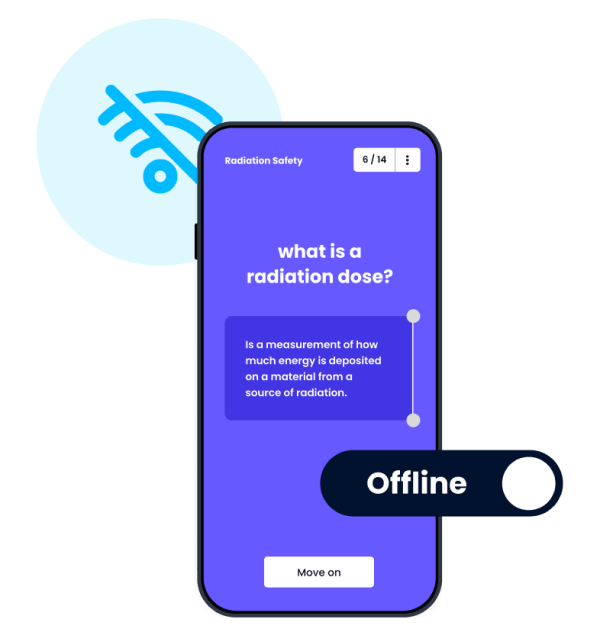 Having a mobile-first platform can make training easily accessible to your team. Reap the benefits of mobile learning with EdApp's microlearning LMS! Here, learners can access bite-sized courses from their smartphones or any device, even if they only have a few minutes to spare. And the best part? No internet connection is needed!
E-learning Concept #6 - Blended Learning
Blended learning combines traditional classroom with online learning for a balanced learning experience. This can be particularly effective in giving learners the benefits of both face-to-face instruction and online learning.
Blended learning can also make for greater flexibility and accessibility, as learners can access the content at their own pace while still benefiting from in-person interactions with instructors and peers during classroom sessions.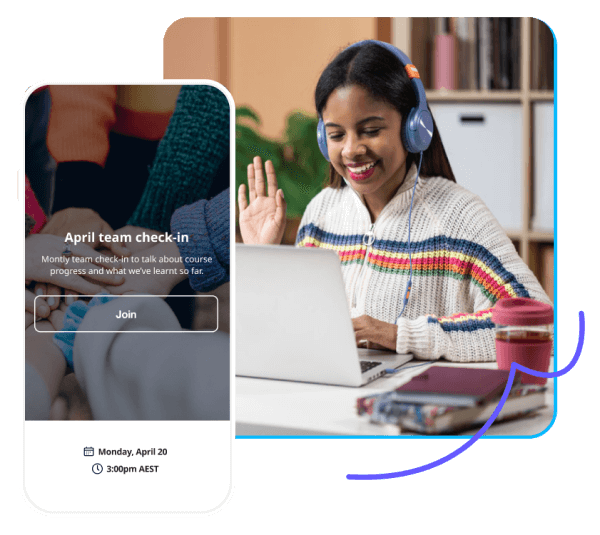 Using EdApp's Virtual Classroom lets you train your employees without compromising face-to-face engagement. With the help of video conferencing tools like Zoom and Microsoft Teams, you can easily plan recorded in-app sessions and check-ins with your team members. This lets you communicate with and teach them from anywhere.
E-learning Concept #7 - Collaborative Learning
Collaborative learning emphasizes group work, discussion, and peer-to-peer interaction. This encourages learners to work together and learn from one another, fostering communication, teamwork, and problem-solving skills. Collaborative learning can also help learners build confidence, as they receive feedback and support from their peers. It can be facilitated through various e-learning tools such as online discussion forums, video conferencing, and collaborative editing tools.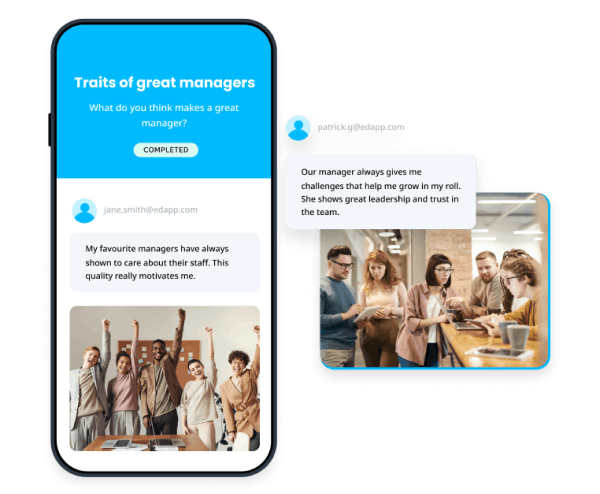 EdApp's forum-like Discussions feature allows learners to easily discuss training content with their peers. As a trainer, you'll have the chance to share your thoughts and guide the conversation as needed, as well as offer immediate responses to your team.
E-learning Concept #8 - Virtual Reality Learning
Virtual reality (VR) learning is an e-learning concept that makes use of immersive technology to create a simulated environment for learning. This can be particularly effective for training scenarios that require hands-on experience or in situations where real-life practice may not be safe or feasible.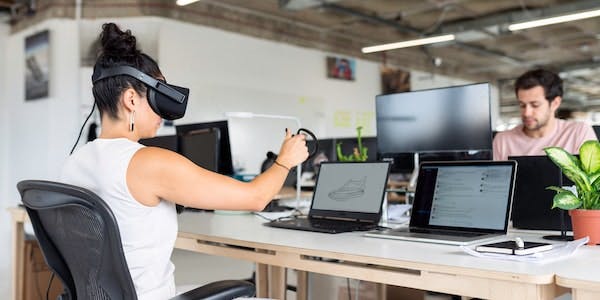 With VR learning, learners develop skills and knowledge in a safe and controlled environment. A major benefit of this is that learners can practice complex tasks and procedures without the risk of harm or damage. This is usually used in industries such as aviation, healthcare, construction, and engineering.
E-learning Concept #9 - Video Learning
Video learning refers to using video tutorials, presentations, or lectures to learn a new skill or gain knowledge. Videos allow learners to engage with the content in a more dynamic and interactive way, compared to static text-based materials. It combines visual and audio elements to create a more immersive learning experience.  It's also an effective way to demonstrate complex concepts or procedures, making it easier for learners to understand and retain information.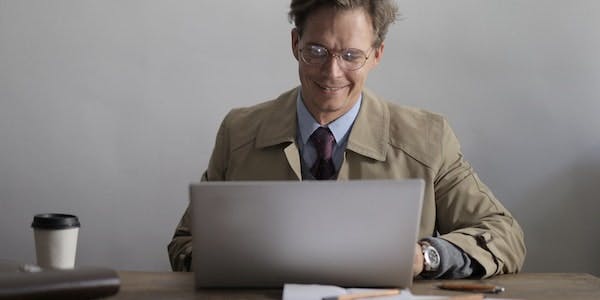 E-learning Concept #10 - Asynchronous learning
Asynchronous learning is a flexible elearning concept that allows learners to access course materials and complete assignments on their own schedule, rather than in real-time or at specific times. This can be particularly beneficial for learners who have busy schedules or live in different time zones. Additionally, asynchronous learning can provide greater flexibility for learners who need to balance work, family responsibilities, or other commitments, allowing them to learn at their own pace and on their own terms.