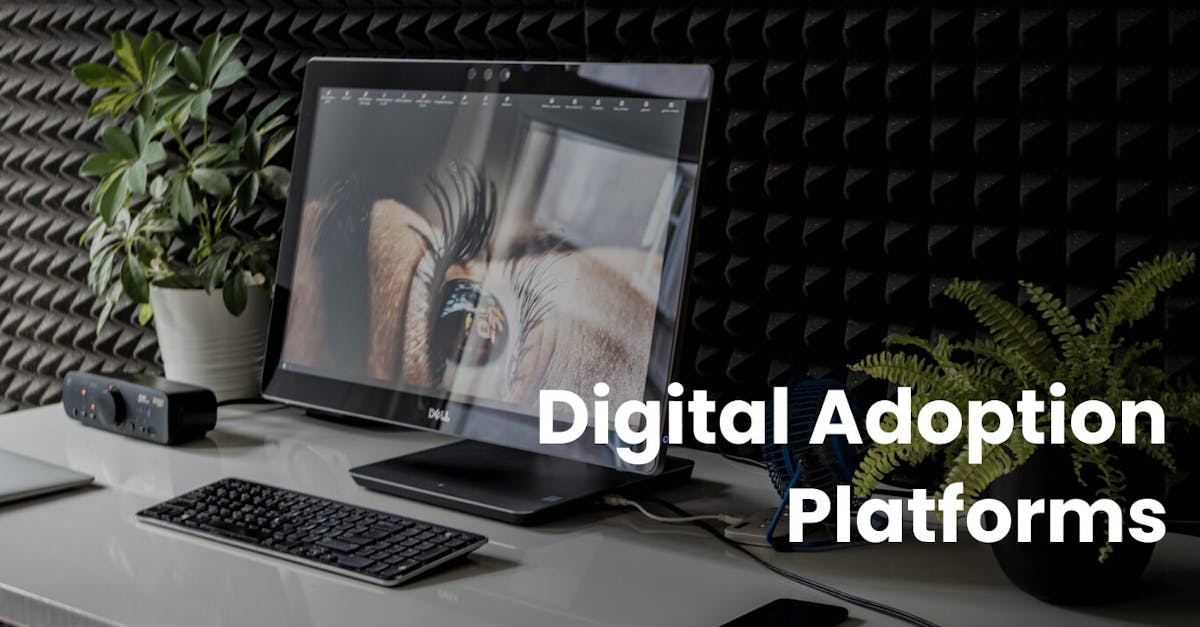 We're at the point where most businesses are now shifting to digital technology, and if you're going through the same thing, then you're probably looking for a great digital adoption platform to make this process go smoothly. Let's look at some of the most recommended digital adoption platforms you can use to walk your team through your new techs and ensure that they're future-ready for the ever-evolving digital workspace. 
Digital Adoption Platform #1 – EdApp
Streamline and simplify how your team works with your tech tools and data with EdApp, a digital adoption platform that's equipped with top-notched features ranging from learning courses creation to tracking and documentation.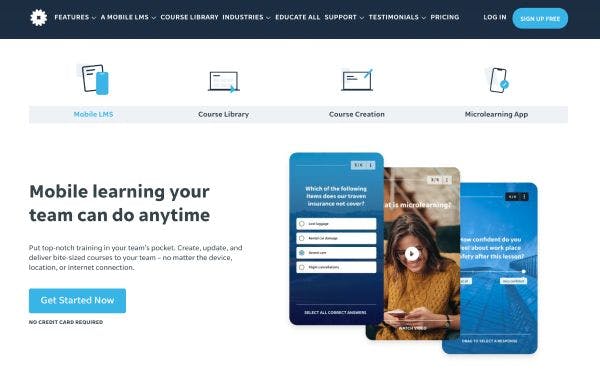 The best thing about EdApp is its free authoring tool, which anyone, regardless of design or coding expertise, can easily use to build elearning courses. Or, you can simply choose available courses like   Designed with the most recent learning and development techniques in mind. EdApp's instructional designers have crafted hundreds of engaging courses for organizations and businesses all around the world. Even better, you can update your digital adoption lessons in real-time and notify your crew through the push notification system. What used to take editors weeks or even months of work only takes minutes with EdApp. 
free online safety courses with certificates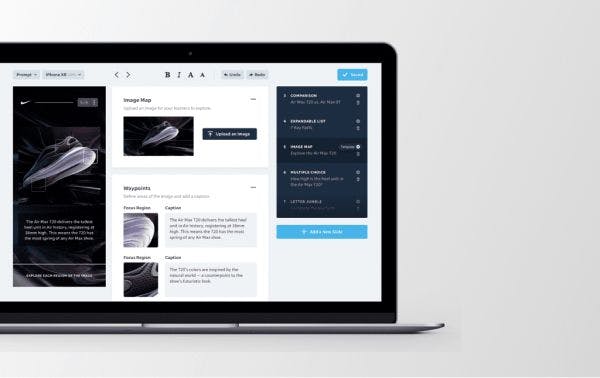 If you're looking to add some excitement to your professional development training courses, this digital adoption platform has plenty of interactive features to offer. With customizable game-based templates, you can present your content in an engaging way that will improve the learning experience of your team. Gamification elements like leaderboards, rewards, and scoring can help to boost motivation and encourage continuous learning among your team. Plus, you can use the platform's survey forms to gather feedback and determine where your team struggled the most during the digital transformation process.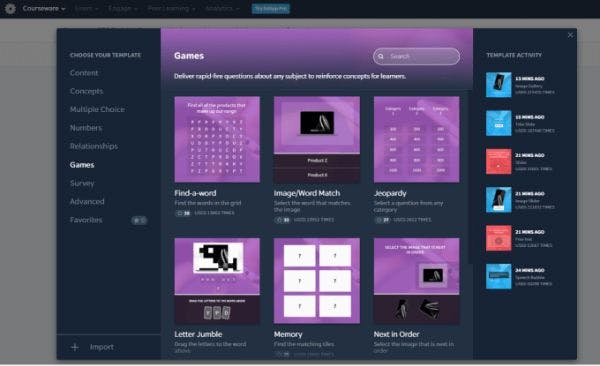 Should you wish to add supporting documentation or walk-through videos, EdApp's Briefcase is another feature that you'd love from this platform. You can upload and store PDFs, PPTs, or even videos. With mobile learning as the core strategy of EdApp, all courses and documents on this platform have responsive design and they're accessible through smartphone devices. This ensures that your employees can easily access all vital resources whenever needed.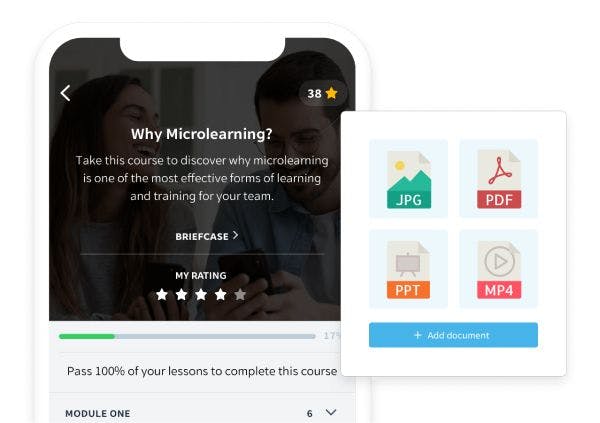 Cost: Free
Key features:
Cloud-based and intuitive Authoring tools

Push notification system

Content, game, and survey templates

Gamification elements

Briefcase

Mobile accessibility
Digital Adoption Platform #2 – Whatfix
Whatfix takes pride in its user-friendly tools and features that promise rapid digital adoption for your teams. It offers a smart content creation tool that's backed by context-aware technology, making it ultimately easy to use with no coding required. Here, you can easily put together step-by-step instructional material to guide your crew through your new technology or software. You can even activate in-app pop-ups to highlight processes or explain application updates.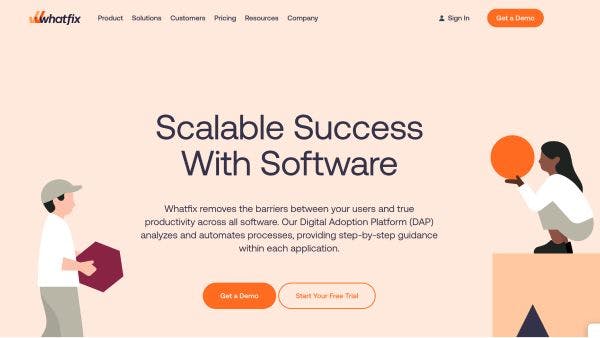 Behavioral analytics are available in case you want to get insights as to how your teams are engaging with your content. Use it to take their behavior and completion rates, identify pain points, and from there, learn how you can enhance your digital adoption. 
Cost: Available upon request
Key features:
Smart content creation

In-app pop-ups

Behavioral analytics
Digital Adoption Platform #3 – Appcues
Appcues has gained a reputation for its content builder that can help you design and deploy captivating digital adoption campaigns without the need to rely on a coding expert or developer. It follows a drag and drop approach, so you can practically just copy and paste your content into their app and publish it instantly. Or if you want to take your designs to the next level, they house visually-appealing templates that can lend you a hand in creating product tours. You can also add some custom CSS if needed.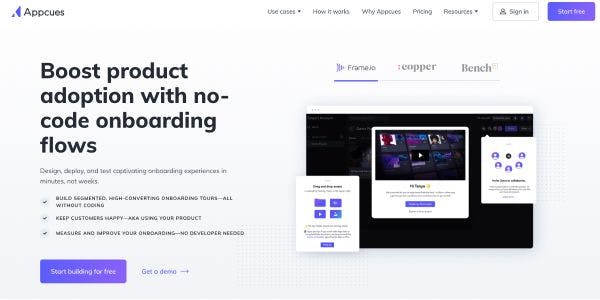 They feature no-code tracking that will help you stay on top of your team's digital adoption progress. The best part? You can even turn your data visualizations into beautiful reports to impress your investors or stakeholders. The only catch is that this digital adoption platform isn't exactly free, and the starting price seems a little expensive, especially for small businesses. 
Cost: 49 USD per month
Key features:
Digital Adoption Platform #4 – Pendo
Pendo is also a great platform to explore if you want to boost digital adoption in your workplace. One of its best features is the visual design studio, where you can design targeted in-app guides that your team can easily follow. Another worth-checking feature is its behavioral analytics to help monitor how your team is engaging with your techs. Not only that, but you can also use the data to check if your tools are providing the most value to your organization.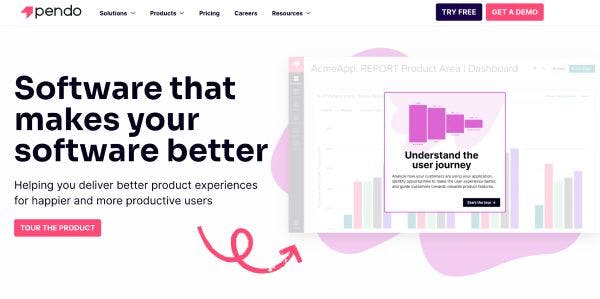 There are in-app polls and surveys as well if you want to collect valuable insights from your team. It's also a good opportunity to get suggestions directly from them, especially about how certain processes or workflows in the apps can be improved. 
Cost: Free
Key features:
Visual design studio

In-app guides

Behavioral analytics 

In-app polls and surveys
Digital Adoption Platform #5 – 360learning
Looking to up your professional development training courses game? Look no further than this digital adoption platform. 360learning offers an easy-to-use course authoring tool that can help get your team up to speed on your new tech tools. Here, you can create a software walkthrough in elearning format and even add images and video clips to make it more engaging and interactive. Surveys and feedback can be included to help you better understand which aspects of your new tool, process, or software your team needs to learn the most. This platform also supports a unique collaborative editing feature where your top employees get to contribute to your training content. By allowing the champions of your team to share their own method and techniques, digital adoption becomes more relatable and manageable to others.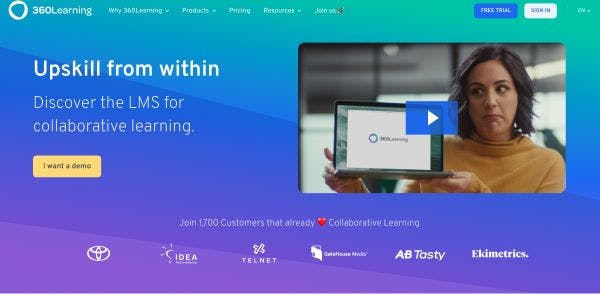 Cost: Starts at USD per user per month
Key features:
Digital Adoption Platform #6 – Confluence 
Confluence is a remote workspace that you and your team can also use to ensure the success of your digital adoption. This platform provides dynamic and collaborative pages where you can create and organize information such as the specifications, advantages, and functionalities of the digital tools you've purchased. It already comes with best-practice templates, so you no longer have to start with a blank page. Project collaboration is also a hallmark of Confluence, allowing every team member not only to access information but also share their tech knowledge and expertise with everyone. 
Do take note that Confluence is only ideal for storing formal documents as styling is pretty much restricted. If you're aiming to build fun and interactive digital adoption, then this isn't exactly your best choice.
Cost: Free for 10 users; Paid plans start at .50 per user a month
Key features:
Dynamic pages

Best-practice templates

Project collaboration
Digital Adoption Platform #7 – CourseMill 
CourseMill has a number of tools and features that can help in your digital adoption. Here, you can create and tailor software guides with multimedia files to ensure that your crew understands how to use your tech tools to their full potential. Learners, on the other hand, can access these learning materials on the go through their mobile devices, allowing them to learn and take courses everywhere they go. This digital adoption platform also offers advanced learning analytics software to measure the success of your digital adoption. Use it to check your training's completion rate, user behavior, as well as knowledge gaps so you could address them early on.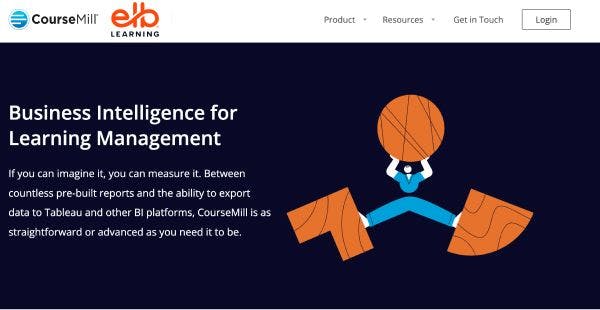 Cost: Available upon request
Key features:
Course creator

Mobile accessibility

Advanced analytics
Digital Adoption Platform #8 – Composica 
If you want to go above and beyond traditional training, Composica promises a sure win. With authoring freedom as its hallmark, you'll have complete control over your course design and behavior. There's no need to worry about limited, form-based authoring or restrictive course templates—any content can be easily styled and modified to your heart's content. For higher engagement and interactivity, you can also use this digital adoption platform to launch quizzes and fun games and collaborate on a project with your team.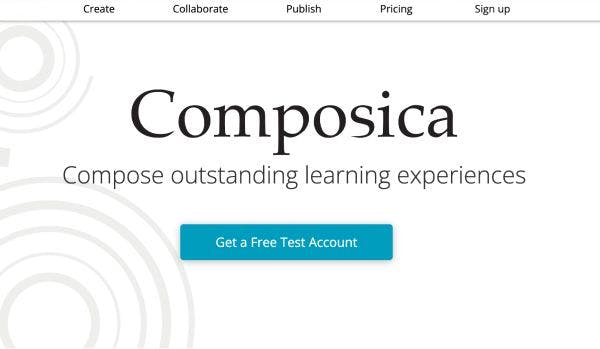 Cost: 9 USD/ month
Key features:
Course authoring

Unrestricted editing

Quizzes and games
Digital Adoption Platform #9 – Capto
Capto is a great digital adoption platform if you want to directly record from your desktop and show your team everything there is to know about your digital tools and learning management systems. Supporting a smooth 60 FPS, rest assured that your recordings look sharp, clear, and perfect on almost any screen, including your learners' mobile devices. As for its video editing capabilities, Capto gives you the power to cut and crop your recordings, add voiceovers and text overlays, or even correct or adjust the properties of your video.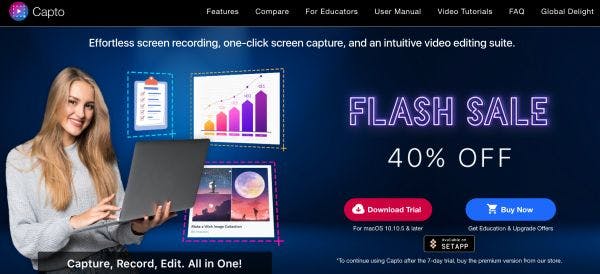 Just a quick heads up that this tool is limited to screen recording and video editing only. It doesn't have other elearning authoring options that will help you build digital content like modules, assessments, and slide lectures. 
Cost: 9.99 USD
Key features:
Screen recording tool

Video editing suite

Mobile responsive
Digital Adoption Platform #10 – Ruzuku 
Ruzuku is built with a powerful yet clean and user-friendly interface that allows you to create and run great online courses for your digital adoption campaign, all without overwhelming designing tools and options. With its authoring capabilities, you can customize your content design to fit your brand. Additional application guides in PDF, Word, PPT, and other file formats can be included for self-paced learning. There's also a course health feature that allows you to keep track of your team's learning progress, including activity completion and any queries or comments they may have about your tech tools.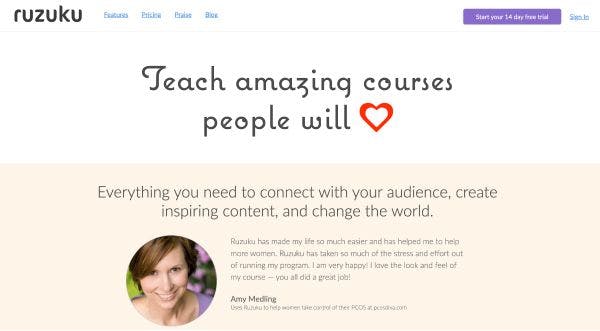 Cost: Pricing starts at 4.75 USD per month
Key features: