Find the best cyber security resources here if you want to equip your team with the knowledge to protect your company data or their personal data against cyber attacks and cyber crimes. The resources we included here are created in various formats, so you can choose which suits your team best. 
Cyber Security Resource #1 – Cyber Security Awareness
The first cyber security resource on our list is EdApp's Cyber Security Awareness online course, which is designed to help your team familiarize themselves with the common cyber-attacks and learn how to prevent them. The best way to protect data and information against cyber threats is to first understand how these threats create vulnerabilities. So, this course goes into how sites can be commonly attacked through injection attacks, broken authentication, cross-site scripting, and broken access. Then, it teaches your team how to identify the types of data that are vulnerable to such attacks. It also discusses cross-site request forgery, which is a lesser-known cross-site vulnerability.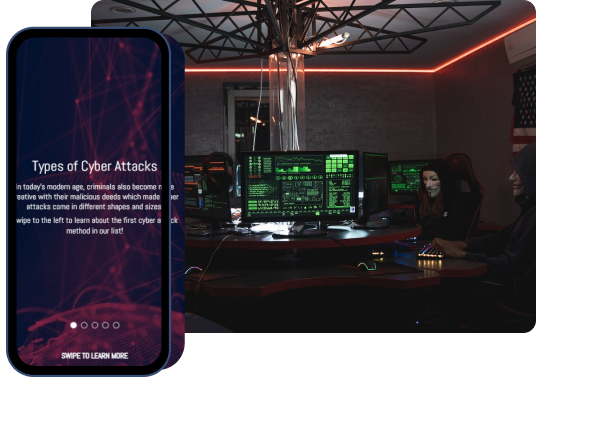 EdApp LMS for compliance training delivers this resource through short-form, interactive lessons. This means your team won't have to read long texts or watch long, dreadful videos. In just a couple of minutes, they'll be equipped with the knowledge to identify the different ways confidential data and information can be vulnerable to threats. 
Resource Type:

Online Course 

Key topics:

Cyber security threats

Types of vulnerable data

Cost:

Free
Join EdApp at no cost and share cyber security resources with your team for free.
Cyber Security Resource #2 – Introduction to Cyber Security
FutureLearn's Introduction to Cyber Security, created by The Open University, provides the information your team will need to protect data in the digital landscape. In this cyber security resource, your team will be introduced to all the important terminologies around this topic. They'll also learn how to create a strong defense against cyber threats through a lesson on authentication, which covers access control, passwords, and two-factor authentication. To increase awareness of cyber threats, this course covers the different types of malware and ways to prevent them. Other topics that your team will gain insight into include network security, cryptography, and security risk management.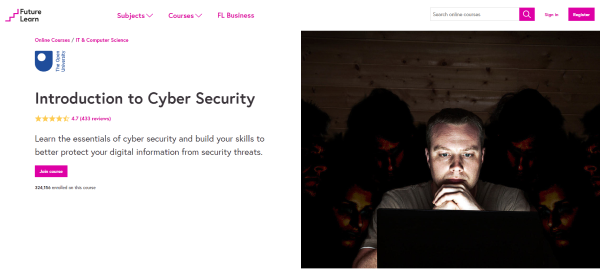 This resource is in the form of short and long videos. It also includes articles and practical activities to increase engagement. 
Resource Type:

Online Course

Key topics:
Cyber security technology 

Authentication mechanisms

Malware types

Firewalls

Cost:

$79 USD
Cyber Security Resource #3 – Cyber Security
EdApp offers another Cyber Security resource that gives your team a more general insight on how they can protect company data against common cyber attacks in the workplace. First, your team will learn about the importance of cyber security. Then, they'll gain knowledge of the common goals behind cybercrime, which will help set the foundation for understanding how to prevent cyber threats. Here, your team will also discover ways to prevent unauthorized software from accessing their computers, along with specific tips for protecting company data. Other safety measures they'll learn include ways to avoid social engineering and phishing attacks, tips for using passwords, and techniques to navigate the internet safely. Lastly, the lesson on how to create an effective document management strategy will further help avoid the unnecessary risk of losing data to attacks.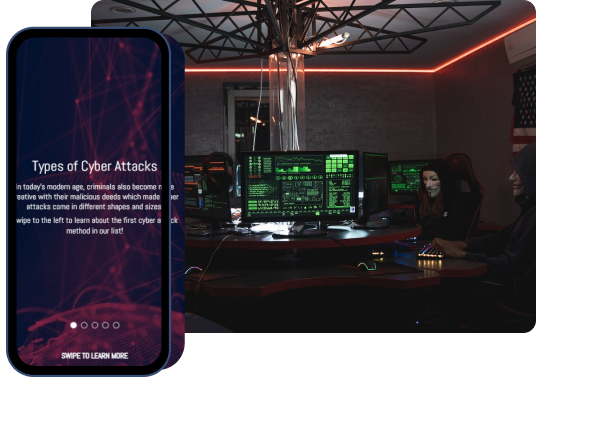 Cyber security is crucial for your business, so your team must remember all the important practices to protect data. Thankfully, through EdApp's Brain Boost feature that applies spaced repetition, you can automatically create refresher quizzes for each learner. This way, you can help make key information unforgettable for your team. 
Resource Type:

Online Course

Key topics:
Importance of cyber security

Common cyber attacks

Password safety

Cost:

Free
Cyber Security Resource #4 – Introduction to Cybersecurity Course for Cyber Security Beginners
Simplilearn's Introduction to Cybersecurity Course for Cyber Security Beginners, particularly on IT security engineering, focuses on teaching your team how to build and manage security programs, as well as perform disaster recovery testing. First, it guides your team through the fundamentals of cyber security, the different types of cyber attacks, and the procedures for preventing them. It then dives into a more technical lesson that tackles how to develop a strong architecture for security programs. It also covers both risk management and incident management.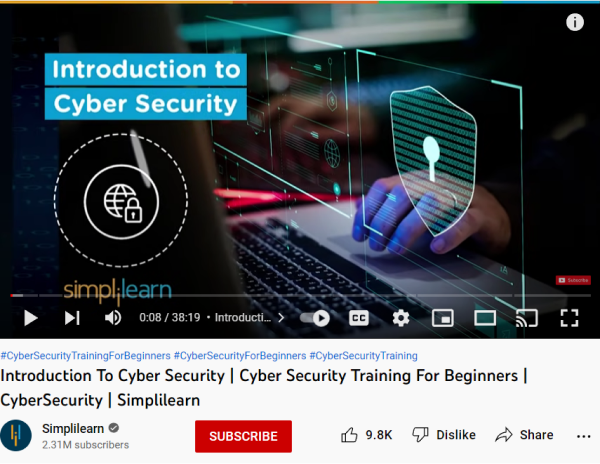 This cyber security resource is available for self-paced online learning. You can also earn a certificate with an 80% minimum score on the assessment test.
Resource Type:

Online Course

Key topics:
Fundamentals of cybersecurity

Risk assessment

Incident management

Cost:

$427 USD
Cyber Security Resource #5 – Cybersecurity Basics
The Federal Trade Commission created this Cybersecurity Basics guide to help small businesses increase their knowledge and awareness of how to protect their businesses against cyber security threats and attacks. If you're a small business, your team will benefit from the National Institute of Standards and Technology (NIST) Cybersecurity Framework highlighted in this resource, which provides guidelines for amplifying cyber security in the workplace. Here, they'll also learn about different cyber crimes like ransomware, phishing, business email imposters, and tech support scams. It includes details on how these threats work and how you can specifically protect your business against each of them. You and your team will also find additional tips to add extra security and protection to your business data.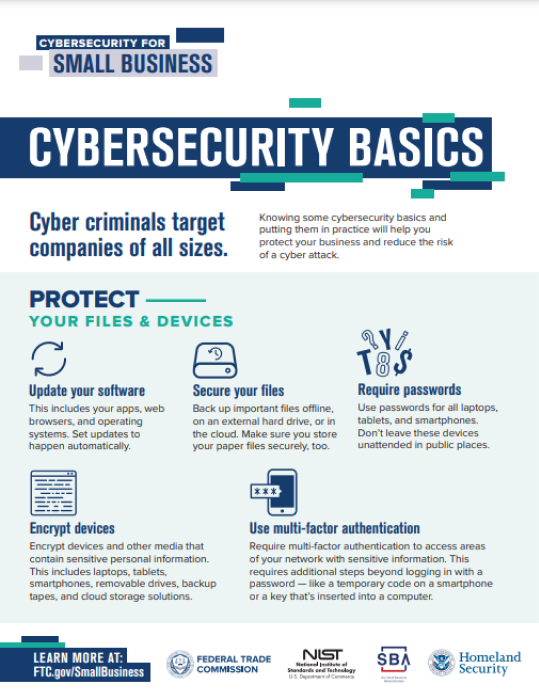 What's great about this PDF cyber security resource is that even though it's quite lengthy, it has a very neat design, making it less overwhelming. It's also packed with lots of helpful information and graphics to boost understanding. 
Resource Type:

PDF

Key topics:
Types of cyber security attacks and threats

Cyber insurance policy

Preventive cyber security measures

Cost:

Free
Cyber Security Resource #6 – Cybersecurity for Beginners | Network Security Practical Course
Academic Lesson's Cybersecurity for Beginners is designed to help you strengthen your network security. It first establishes the basics by discussing the concepts of internet security and provides comprehensive and specific steps to apply them. The first step discussed is how to write a security policy, which outlines the rules and regulations applicable to your company. The next step highlights the importance of educating end users and IT staff in your company as everyone is responsible for protecting confidential files and data. Next, it touches on how to implement physical security to protect your files. Then, it dives into perimeter security, along with best practices for implementing it. Lastly, it tackles access control and password management.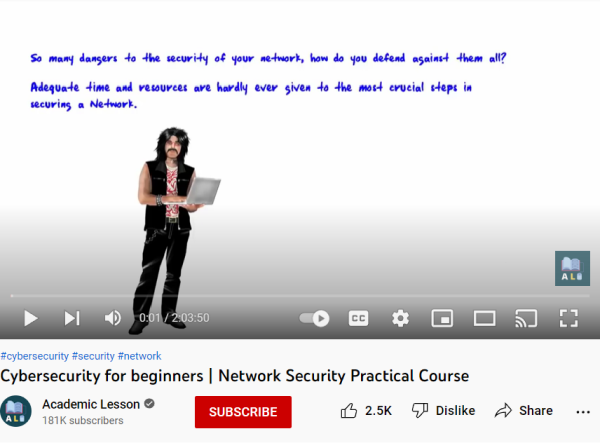 This cyber security resource is a 2-hour-long YouTube video. Aside from detailed explanations and illustrations, you'll also find demonstrations on how to perform various tasks related to the lessons. 
Resource Type:

Youtube Video

Key topics:
Concepts of internet security

Security policy

Perimeter security

Access control

Password management

Cost:

Free
Cyber Security Resource #7 –  Cybersecurity Tutorial for Beginners | Introduction to Cybersecurity
Invesis Learning's Cybersecurity Tutorial for Beginners is a more friendly cyber security resource for your team, as well as for individuals interested in shifting a role related to cyber security. Here, your team will gain basic knowledge of cyber security, starting from how it came about and ending it with what it is now. They'll also understand the elements of network security along with the different types of cyber attacks they may encounter. It then guides your team on the best practices and methods of mitigating cyber attacks. If they are interested in shifting into a cybersecurity-focused role, the lesson on the role of a cyber security analyst will be useful for them.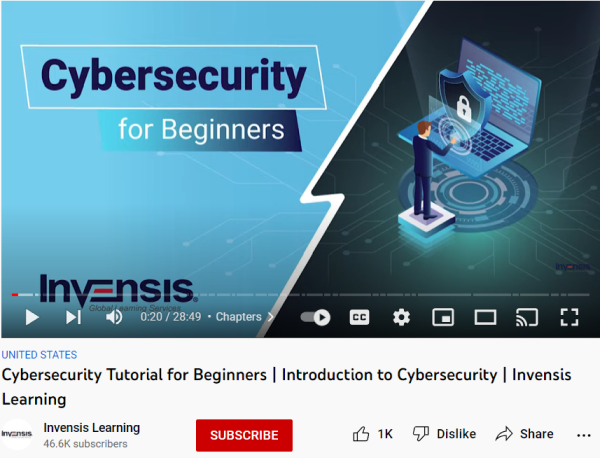 This Youtube video is only around 30 minutes long. It also already includes time stamps of the lessons, so it's easier to jump through the topics. 
Resource Type:

Youtube Video

Key topics:
History of hacking and security

Cyber security

Types of cyber attacks

Preventive safety measures

Cyber security analyst role

Cost:

Free
Cyber Security Resource #8 – Introduction to Cyber Security | Cyber Security Training for Beginners | CyberSecurity
Simplilearn's Introduction to Cyber Security defines cyber security for your team's better understanding. It also discusses the Confidentiality, Integrity, and Availability (CIA) triad, which serves as the framework for cyber security. Your team will also learn about its importance and how it works, which are further emphasized through some real-life situations. For those who want to explore a role in cyber security, they can keep watching the lesson focused on what it is to be a cyber security expert.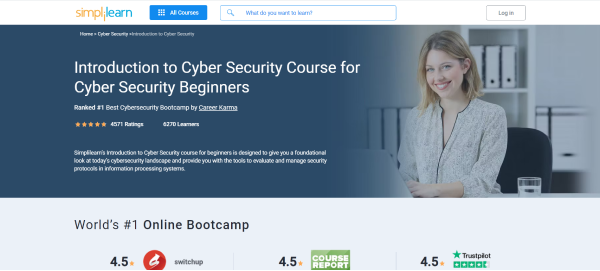 This 40-minute YouTube video also has timestamps for easier navigation of the topics. It's delivered in a presentation format where a narrator explains the topics. It also includes illustrations for better visualization. 
Resource Type:

Youtube Video

Key topics:
Cyber security definition

How cyber security works

Role of a cyber security expert

Cost:

Free
Cyber Security Resource #9 – Cyber Crime and Security
This Cyber Crime and Security PowerPoint on Slideshare provides a quick presentation to help your team recognize different cyber crimes and boost cyber security. It explains the definition of cyber security and its history. It also dives into the different cyber threats and crimes, including their definitions and how they operate. To help you amp up your cyber security measures, it provides prevention and tips.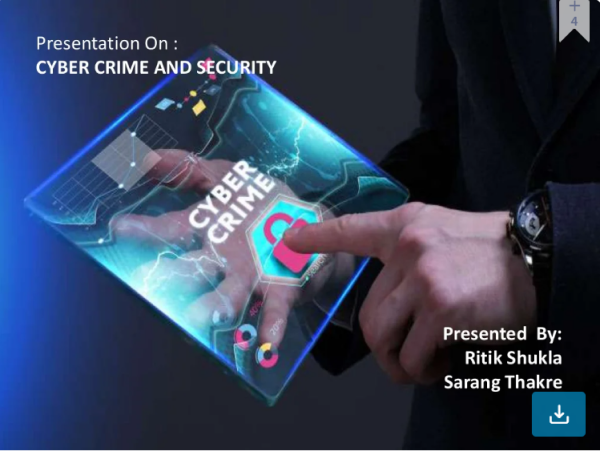 This PPT cyber security resource has 17 slides in total. It's also a bit text-heavy but still includes some illustrations for better understanding. 
Resource Type:

PowerPoint

Key topics:
Cybercrime History

Categories of cybercrime

Cyber threats and hacks

Preventions and tips

Cost:

Free
Cyber Security Resource #10 – PPT on Cybersecurity 
Available on Researchgate, this PPT on Cybersecurity provides information that's best for beginners on cyber security. First, it defines cybersecurity and the CIA triad of information security. It then goes into the different categories and types of cybercrime. After the basics, it tackles a more technical topic, which is the types of security tools. It also includes the features and advantages of each. Safety tips for cybercrime prevention are also covered.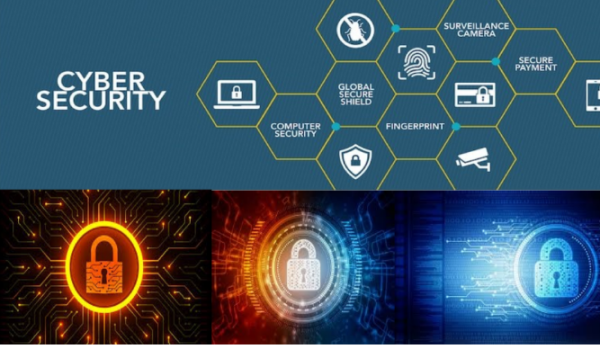 While this cyber security resource has lots of valuable information, it's quite lengthy and text-heavy. The design is also a bit more traditional, so it can be less engaging. 
Resource Type:

PowerPoint

Key topics:
Cybercrime categories

Types of security tools

Cybersecurity roles

Advantages of cybersecurity

Safety tips for cybercrime

Cost:

Free
Cyber Security Resource #11 – Cyber Security Journal
SSL2BUY provides an informative platform named Cyber Security Journal (CS Journal), which helps share knowledge regarding cyber security with a wide audience. The section covers topics about rising cyber threats, information management, big data, email security, security risk management, ransomware, online privacy, and many other subjects. In this cyber security Journal, you'll learn essential terms used in cyber security and sub-topics like authentication, encryption, data integrity, protection against cyber threats, etc.
Resource Type: Cyber Security Journal
Key topics:

In-depth research articles and case studies on cyber security describing all aspects of computer science,
Technologies
Hardware security
Software security
System security
Information security

Cost: Free