It's important that your employees participate in corporate values training activities to better understand your organization's core values. Understanding core values can help employees make better choices and be more accountable if they know what is considered important to the organization. Learn about different corporate values training activities and how you can get everyone on the same page. 
Corporate Values Training Activity #1 – Understand Your Company's Image
Before you can determine your core values and engage in corporate values training activities, you need to first understand your company's image. This includes your internal image for employees and external image for customers. It makes it easier for your organization to figure out what's important to them when you know how you appear or want to appear to others.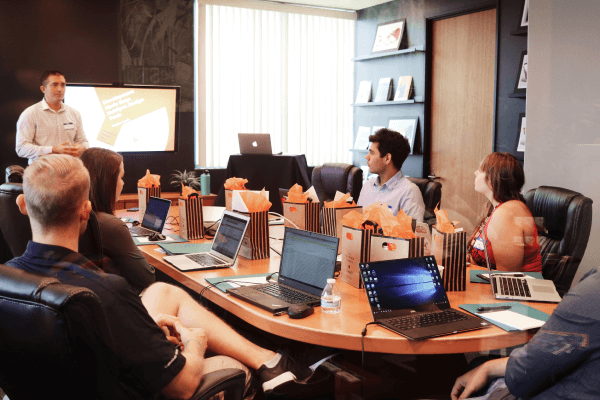 To see how your employees and even new hires understand the company's image, you can ask them what makes the company unique, what problems are they working to solve, what others think when they hear the company's name, and what good work looks like in a company. Discussing questions like these in a group with managers and executives can help create a list of values based on the company image that was defined.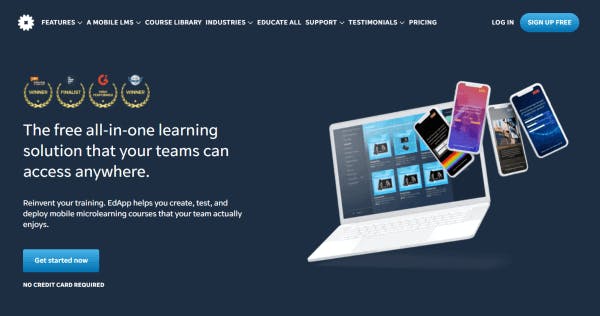 You can have employees also answer these questions and give their own opinion and feedback on the company's image through the use of surveys. EdApp is one of the top learning management systems that's also a free elearning mobile training app that has a built-in authoring tool and template library that includes four types of survey slides. With free text, multiple-choice, quadrant, and slider survey slides, you can gauge how much your employees agree or disagree with the company's images and values with qualitative and quantitative answers. 
Corporate Values Training Activity #2 – Merge Personal Values
You can also find and merge shared personal values to make employees feel like they have a lot in common with the company culture or organization. This exercise can be done by having team members collaborate and write down a list of shared personal values. You can also compare this list of personal values to your company values if you already have them. By doing so, you can see if your employees' attitude and values align with the company's and decide as a group if you need to alter or create any new values based on this exercise. 
If you want to compare your company and personal values, you can use digital training management systems to arrange this exercise. Using EdApp's easy-to-use authoring tool, create a list of your company values on slides, and even give more information with interactive drop-down bullet points. EdApp also has a forum-like discussion feature that you can let your teams use to communicate with each other and share feedback and opinions. Having these two features allows you to have this exercise anytime and anywhere on a single mobile training platform. 
Corporate Values Training Activity #3 – Perform Musical Exercises
Musical exercises are a great way to stress the importance of active listening and contributing to a group. You can do this activity in pairs or as a group. It can begin by having one person tapping out a rhythm with their hands on a desk or with their feet tapping on the floor. Afterward, that person can ask someone to either mimic their rhythm or add in their own. If everyone can actively listen and participate, creating a catchy beat or tune becomes possible.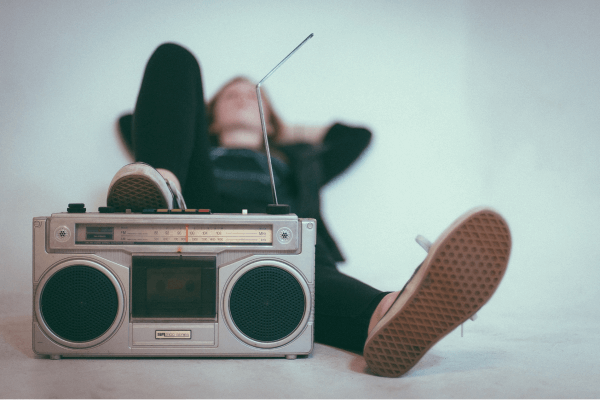 You can learn more about the importance of active listening with this course from EdApp. It's also completely editable so you can update and redesign the slides to be better suited to your company's image and policies. 
Corporate Values Training Activity #4 – Create an Interactive Values Tool
This can be an interactive board that all team members can contribute to. You can have people place pictures of those who embody certain corporate values the most, share satisfied customer reviews, give shoutouts to well-performing team members, or display productivity charts that best reflect your team and values. Depending on the size of your teams and organization, you may want to create a separate visual display for each of your values.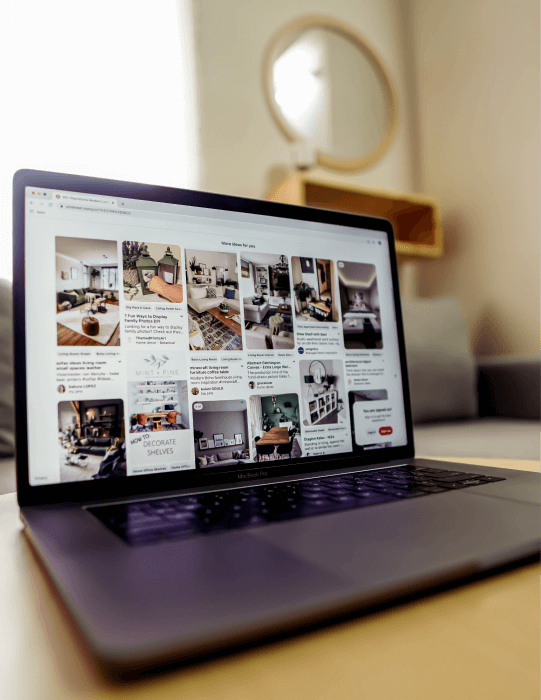 This interactive visual board can either be physically or digitally displayed. They can even be distributed in the form of an email chain. A digital tool may also allow you to set up notifications for teams to check or update the board regularly. 
Corporate Values Training Activity #5 – Hold an Open Conversation
Another corporate values training activity that you can do is to give your employees an opportunity to discuss and ask questions about company values. The key element of this activity is to let the conversation naturally progress. However, it's also good to be prepared and have a list of thoughtful questions to help keep the conversation going. These can be questions on how accountability can help the company, how to foster employee development, how being a moral leader can contribute to productivity, or how to be honest in difficult situations.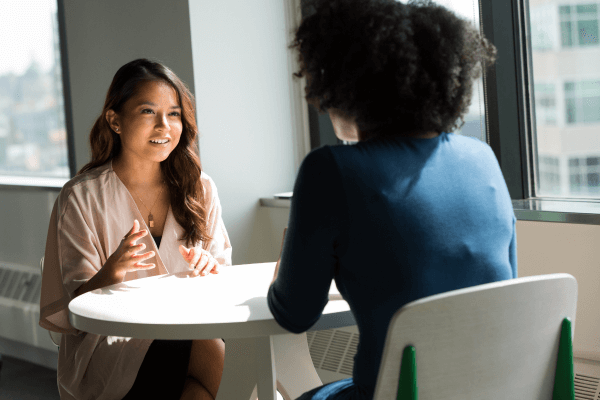 Since this activity is less structured, it allows team members to contribute their thoughts and opinions more freely. It would be best to have this activity in person, but it can also be done in a virtual classroom. There are also other virtual training ideas that you can try when doing this exercise, such as using mobile apps or interactive presentations. 
Corporate Values Training Activity #6 – Encourage Coworker Recognition
You can have an ongoing exercise that inspires team members to praise one another for their achievements and the embodiment of corporate values. Similarly, you can have recognition programs created by human-resources to make team members feel more appreciated for their contributions every step of the way. An incentives program is also another way you can get team members recognized for their hard work and to further encourage others to work even harder.
You can begin giving recognition and implementing incentives as early as employee training and onboarding. EdApp has visible leaderboards for its courses and it can help encourage friendly competition among your employees. Likewise, you can reward top learners with real rewards with its prizing feature and increase employee engagement. By using the two features together, you can hopefully encourage top performers to stay consistent and those that are underperforming to improve and work harder. 
Corporate Values Training Activity #7 – Think About Company Aspirations
Companies should always be looking toward the future, and that should also be applied to their company core values. Goals and aspirations might change as the company grows, so values should also be changed and updated. You can have employees write what they believe to be their company's values and what they think the company-culture aspires to be in the future. Afterward, you can discuss ideas or solutions for how the company and its employees can minimize the difference between the current and future core values. This process can involve changing some of your values or altering how you implement them in workplace practices and settings for continuous improvement.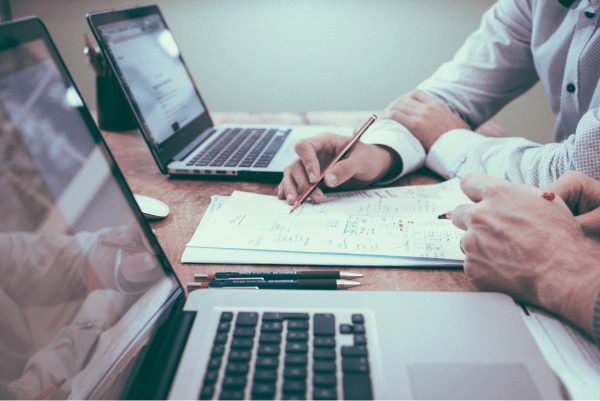 Corporate Values Training Activity #8 – Paint a Picture as a Team 
You can divide your teams into smaller groups and give them canvases and art materials to start this exercise. Time limits, themes, and objectives can make this corporate values training activity more interesting. You can have teams try to create a unified picture, depict a certain core value, or encourage equal contribution regardless of artistic skill and creativity. This exercise helps emphasize teamwork and the importance of how to be a team player and how to develop efficient methods that can be applied to reach common goals.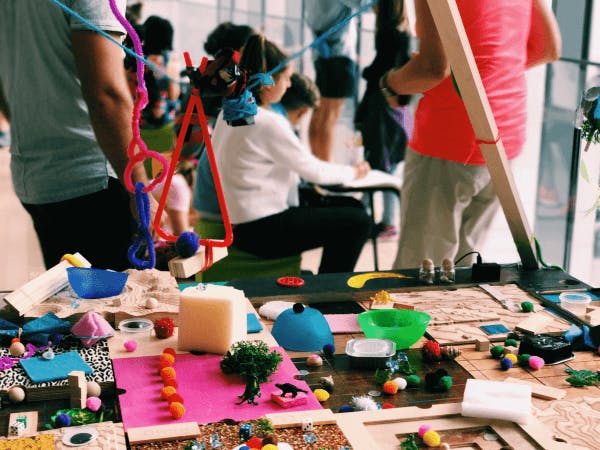 Corporate Values Training Activity #9 – Link Values to Behaviors
In this corporate values training activity, you'll have employees write a short description of each company value and provide a specific example linking it back to employee behavior. This makes company values easier to understand for your employees so that they won't struggle to apply them to their work. Having these concrete definitions and examples also makes it easier to create training and development programs, compliance training, a code of conduct, and a code of ethics that work hand-in-hand with your company's values.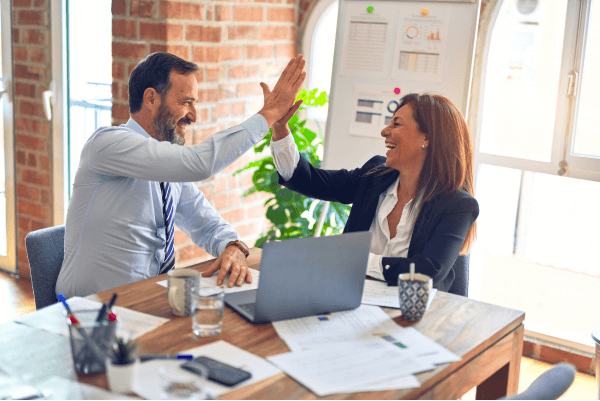 Corporate Values Training Activity #10 – Review Your Core Values
The last corporate values training activity on this list is to review your core values. Doing exercises and activities every few times sometimes isn't enough to keep your company on track. It's important to regularly assess your values to ensure that employees stay on the path that was envisioned when the core values were written. Each year, you should review your company values to see if it's still applicable to your organization today.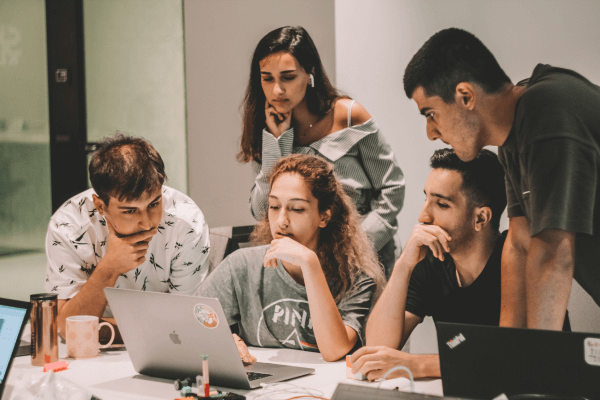 Before you consider removing any core values though, you can try to change and improve other things first. You can revise your company's code of conduct or code of ethics or you can provide employee training programs to change employees' behaviors. If they're equipped with the right skills and tools, employees can uphold company values better. If you're still falling short after trying these options, only then should you consider revising your company values.
Corporate Values Training Activity #11 – Write a group manifesto
A manifesto is a written statement of one's beliefs, ambitions, or motivations which is another great activity. To do this, split your team into smaller groups and have them answer engaging debate questions that will show what their values are. Once done, reconvene with a larger group and then highlight common themes which they can use to develop their own manifesto. Have them write down their manifesto and include values that they're willing to commit to embody.
Corporate Values Training Activity #12 – Trade stories about  company values
Encourage team members to discuss personal experiences where they applied company principles to their work. You may also invite staff members to contribute morale-boosting anecdotes about how other staff members have incorporated team or company principles into their tasks or procedures. This activity is more conversational in nature and less formal.