Organizations can take advantage of conflict resolution training software to help their employees improve their communication and problem-solving skills in the workplace. By giving workers access to conflict simulations and scenarios, companies allow their teams to practice handling conflicts and finding resolutions in a safe environment.
Conflict Resolution Training Software #1 – EdApp
EdApp is a top-notch conflict resolution training software that managers and team leaders can use to create and distribute conflict resolution training for employees, anytime and anywhere. It has a wide assortment of features, including a course creation tool, a course library, and video conferencing and discussion tools.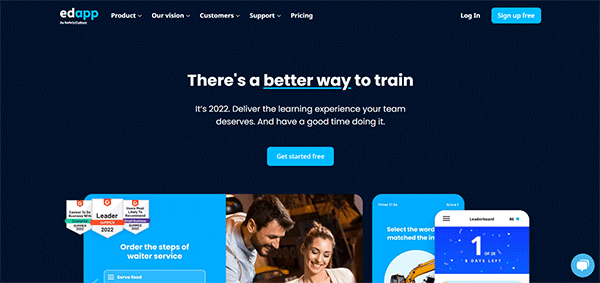 One of its hallmark features is the creator tool, which allows you to design courses like conflict resolution training in just a few clicks even without design expertise. Because of its intuitive user interface, the software is easy to navigate. Simply drag and drop your training content, add images or videos, customize the branding, click on publish, and you're done! 
This training platform also has a comprehensive course library offering free, pre-built, and highly customizable microlearning programs. Some of these include interpersonal skills training courses and conflict resolution training courses like Managing Difficult Conversations, Giving Effective Feedback, and Building Team Cohesion. 
If you want a course that's more bespoke and personalized to your team's needs, you can contact EdApp and try out their course creation services. Through this, you'll have the chance to collaborate with their in-house team of expert instructional designers who'll assist you in developing training for conflict management.
Apart from these cool features, EdApp also gives your team peer learning capabilities through video conferencing tools. This can be useful when you want to have team discussions on proper conflict resolution techniques. 
Cost: Free
Key features:
Creator tool

Course library

Video conferencing

Course creation services
Join EdApp for free and start using one of the top conflict resolution training software on the market!
Conflict Resolution Training Software #2 – SkillLake
Skill Lake is a corporate training platform that works perfectly as a conflict resolution training software. It offers a user-friendly content authoring tool that you can use to create training courses and assessments. No design expertise is needed! It also features a knowledge repository where your employees can easily access all of their assigned conflict resolution training resources.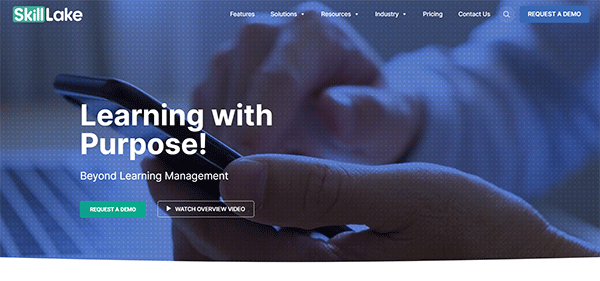 Through this elearning development software, you can even design specialized learning journeys for individual team members to help them find a training program that's best suited to their needs. 
Cost: Available upon request
Key features:
Content authoring tool

Knowledge repository

Learning journeys
Conflict Resolution Training Software #3 – Confluence
Although primarily known as a project collaboration tool, Confluence can also be used as a conflict resolution training software. It's designed to facilitate communication, collaboration, and knowledge sharing, making it an ideal platform for conflict resolution training.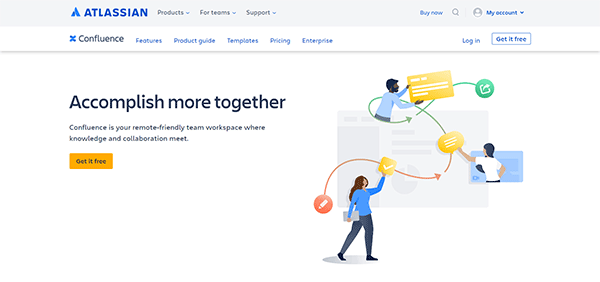 One of its most notable features is its rich text editor, which gives you the ability to create, customize, and organize pages and documents. You can even choose from over 75 customizable best practice templates to help you get started with creating your training content. Overall, these features make it easier for you to build a knowledge repository of conflict resolution training resources. 
Cost: Free plan, Paid plans start at 5.75 USD per user per month
Key features:
Knowledge management

Rich text editor

Best practice templates
Conflict Resolution Training Software #4 – Meister Task
MeisterTask is an app that helps users manage projects and tasks and avoid conflicts in the workplace. It's web-based and can be used on mobile devices. The tool is known for its user-friendly interface and its ability to integrate with other tools. Although not necessarily designed as a training tool, MeisterTask is perfect for task management, specifically with assigning training content.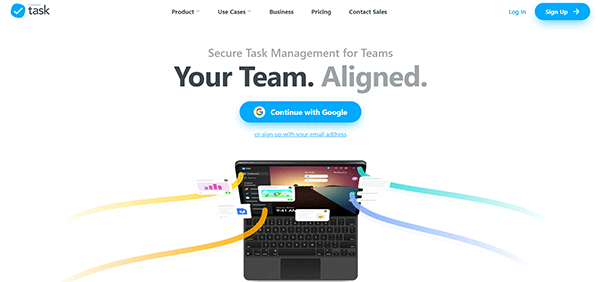 Through its assignees and watchers feature, you can assign training tasks to individual employees and tag important stakeholders. You can also provide them with needed training courses through the attachments feature. Your employees can collaborate on training tasks through built-in communication features like mentions, comments, and reactions. 
Cost: Free plan, Paid plans start at 4.19 USD per month
Key features:
Assignees and watchers

Attachments

Communication features
Conflict Resolution Training Software #5 – edX
Another training software on this list is none other than edX. It offers a variety of training courses including project management, ethics, and conflict resolution, all contributed by over 160 partner companies and affiliated universities like Google, Microsoft, MIT, Oxford, and Harvard.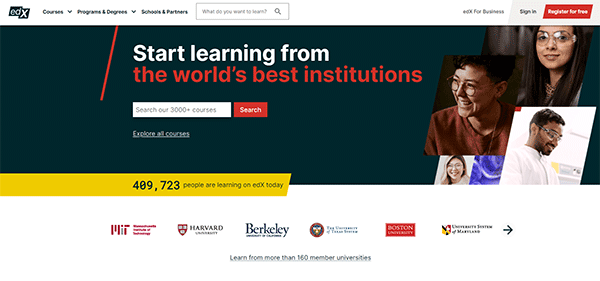 You can make use of the ready-made conflict resolution training courses in their collection to train your employees. Apart from added handouts, these courses also include quizzes at the end to help team members retain information. The best part? edX supports course translation in 11 languages. If you want a truly bespoke training program, you can opt to have their team design a conflict resolution training course that's suited to your organization's needs. 
Cost: Free
Key features:
Handouts 

Quizzes

Supports 11 languages
Conflict Resolution Training Software #6 – Asana
Through its project management features, Asana works well as a conflict resolution training software. You can use it to help your team stay organized and eliminate possible bottlenecks and roadblocks. With its Universal Reporting feature, you can track your team's training outcomes and identify areas for improvement in real-time.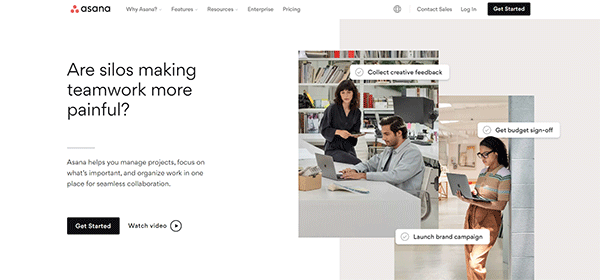 Asana also makes it easy to manage both team and individual projects. Through its project board templates, you can create onboarding and conflict resolution training programs, set training timelines and deadlines, attach resources, and assign them to team members in one go. So, whether you're training a small part of your team or your entire workforce, you can get started right away.
Cost: Free plan, Paid plans start at 10.99 per user per month
Key features:
Universal reporting

Project management

Project board templates
Conflict Resolution Training Software #7 – SpiraPlan
SpiraPlan is an advanced tool for managing projects. Although it's not originally designed for training, it can still be used as conflict resolution training software as it allows you to create training tasks, assign them to team members, and track progress throughout a specific timeframe. You can use the platform's rich content editing and document collaboration features to build conflict resolution training content with ease.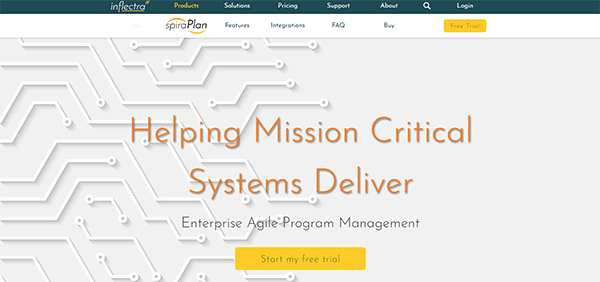 SpiraPlan also has an integrated instant messaging capability, perfect for discussions and peer learning. 
Cost: Available upon request
Key features:
Document collaboration

Rich content editing

Instant messaging
Conflict Resolution Training Software #8 – Zenphi
Zenphi is a no-code workflow automation software designed for Google Workspace. It allows you to automate simple and complex business processes like onboarding and conflict resolution training with drag-and-drop simplicity. With Zenphi's internal training management features, your team members can unlock key training resources from PDFs or scanned documents with only a few clicks.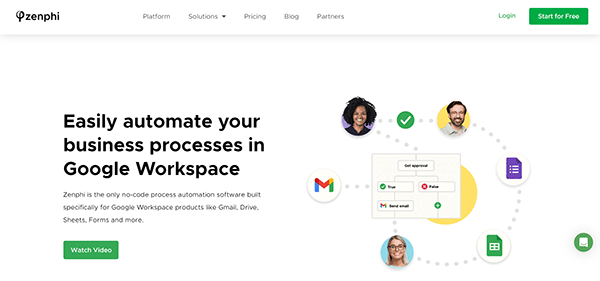 Additionally, Zenphi offers users enterprise-grade security and reliability so you're sure your organizational training resources won't be compromised. 
Cost: Free
Key features:
Drag and drop workflows

Internal training management

Enterprise grade security
Conflict Resolution Training Software #9 – Trainual
If you want to give your employees the best conflict resolution training, Trainual is a great training software to consider. You can create courses from scratch or choose from their 150+ free templates. You can even add images, video training, and multiple-choice questions while designing your conflict resolution training program.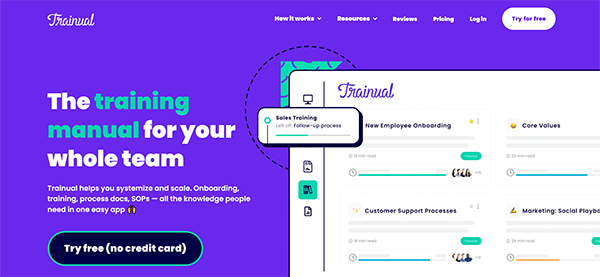 Trainual emphasizes the value of documentation of processes and procedures and offers playbook templates to make training infinitely repeatable and scalable. Your team members can access their training materials through multiple channels, including web browsers, Chrome extensions, as well as iOS and Android smartphones.
Cost: Starts at 99 USD per month
Key features:
Course templates

Playbook templates

Multiple device accessibility
Conflict Resolution Training Software #10 – Jira
Trusted by millions, Jira is a leading project management tool for teams of any size. It can also be used as a conflict resolution training software as it lets you easily assign training tasks and collaborate with your team. Simply make use of the kanban board feature to set up training projects, attach training documents, and assign them to your team.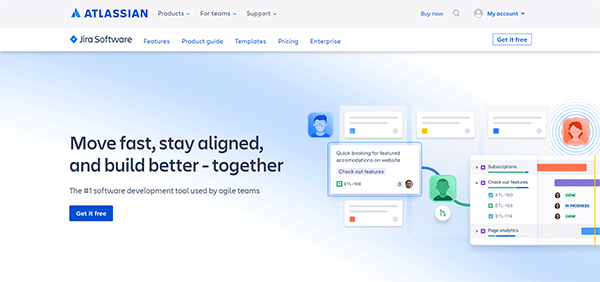 With powerful planning and roadmap tools, you can also make sure that each team member is aware of their training requirements and deadlines. Jira can also be integrated with other team collaboration software offered by Atlassian, such as Confluence, and Trello, to help teams organize, discuss, and complete shared tasks. 
Cost: Free plan, Paid plans start at 7.75 USD per user per month
Key features:
Kanban boards

Roadmap tools

Integrations