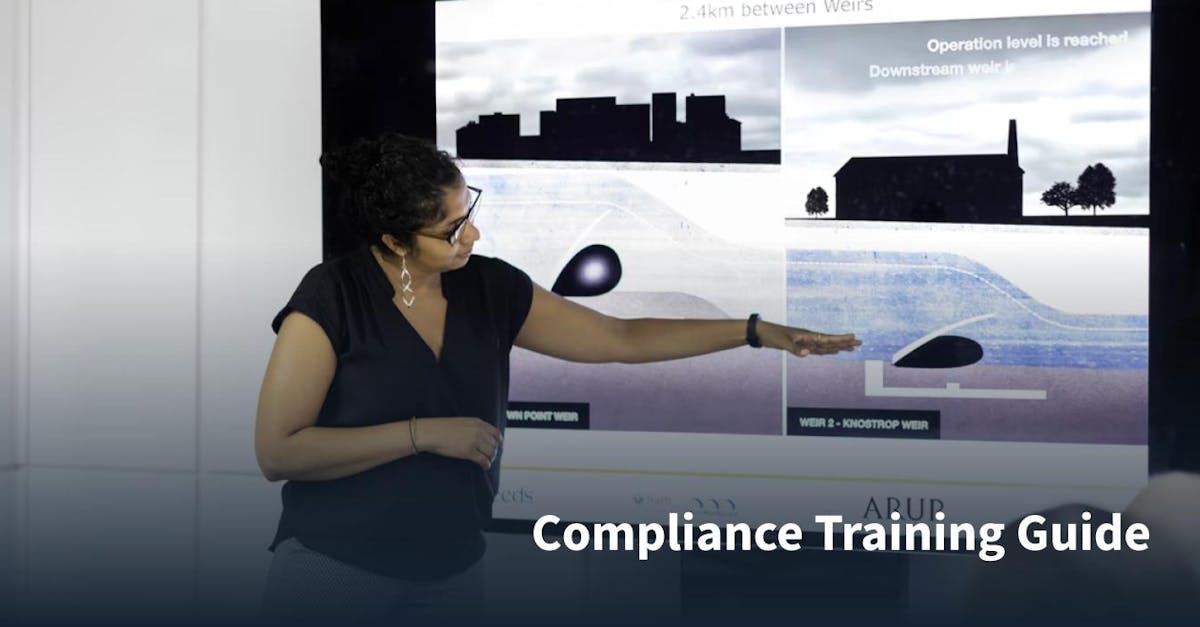 Compliance training is a crucial pillar of every company's training and development program. Away from the common notion that it's just a pointless formality to keep the company out of legal trouble, it plays a vital role in providing a safe, ethical, and inclusive workplace for everyone.  
In this post, we'll dig deeper into the concept of compliance training, employee safety, conducting a risk-assessment, and its key importance to businesses, as well as some compliance training examples. We'll also explore a few training strategies that you can adopt to make this kind of training more fun and engaging for employees. 
What is Compliance Training?
Compliance training, sometimes also called corporate compliance training, is a business-critical program that ensures the familiarity and understanding of employees of policies, processes, and procedures relevant to their job function or industry. Some of them may fall under national safety or internal policies and a set of standards specific to your company. In other cases, however, they are mandated by the government and apply to companies and industries at large. These rules are set in place by the safety industry to mitigate workplace conflicts and ensure health and safety from site hazards that may adversely affect your employees' productivity, performance, and morale.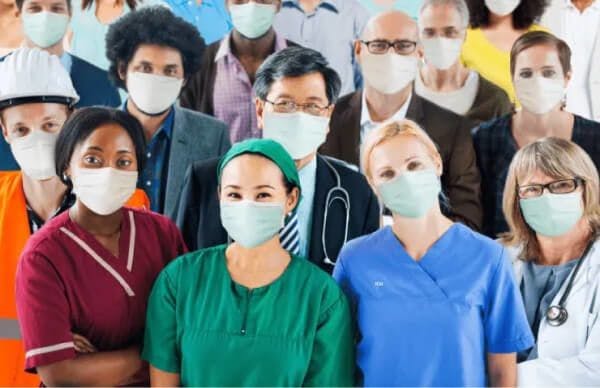 Compliance training is frequently provided as part of the onboarding process and must be repeated at least once or twice a year. This way, employees can not only comply but also reconnect with any lost knowledge and correct any performance lapses due to non-compliance. Reinforcing an annual or bi-annual compliance training is also a good way to keep everyone on your team up to date on any regulatory changes and introduce them to any new policies about job safety and worker safety. 
Importance of Compliance Training 
Compliance training isn't just about fulfilling official training requirements or avoiding legal disputes. Here, let's map out the importance of running a regular compliance training program.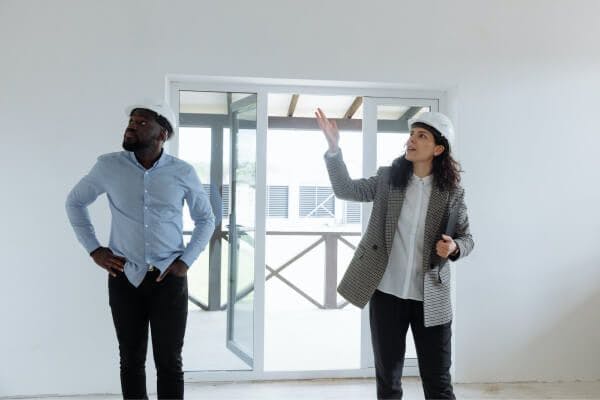 It promotes a safer and more inclusive work environment. Compliance training creates a clear distinction between appropriate and inappropriate behaviors at work and gives employees concrete actions on what they should and shouldn't do when working with their colleagues. This helps them avoid cases of conscious and unconscious bias, abuse, bullying, or any workplace conflicts that can threaten a safe and inclusive workplace environment. They can also use the knowledge gained from this training to spot potential workplace issues before they even occur and also manage unfortunate situations, such as fatalities, with steadfast resolve. 

It aligns employees with your organizational goals and values. Compliance training brings everyone in your team on the same page. It directs and guides employees on the proper execution of their work, ensuring that they are all moving in the same direction and hitting the same goals. 

It improves employees' performance.

Needless to say, employees who are aware of their compliance obligations perform better and safer than those who are not. This is primarily because their performance remains up to par with the industry's trends and best practices.

It reduces work-related injuries and absenteeism. Workplace hazards exist, regardless of whether your employees work on a construction site or spend long hours at an office job. Employees who are equipped with the right knowledge of all the inherent risks surrounding them, especially where and how they occur, and the right precautionary steps to follow, go a long way in reducing work-related injuries at work and cases of absenteeism.
Examples of compliance training programs
There are various compliance training programs available that can help influence your employees to become more responsible and compliant at work. Feel free to use our list below to find the most recommended examples of government-mandated and industry-specific programs to consider for your future compliance training initiative.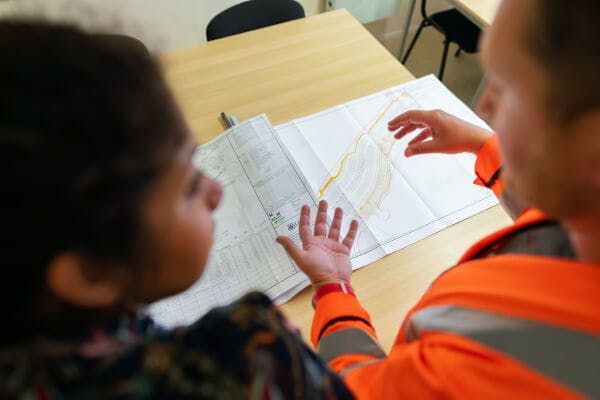 Anti-harassment training
Anti-harassment training is generally intended to raise awareness about appropriate and inappropriate behaviors in the workplace, as well as unconscious actions that cross the line, lead to workplace violence, and break the law. It aims to change and improve employees' attitudes and behaviors towards their colleagues, building a safer workplace culture where everyone feels safe and comfortable at work.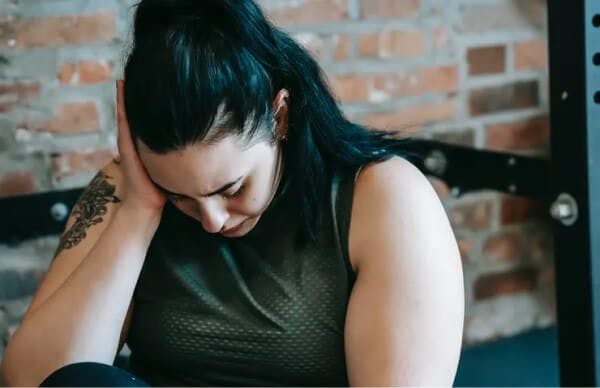 This training focuses on topics that fight harassment of all types, especially physical and verbal bullying, sexual harassment, and racism. Some programs also provide step-by-step intervention strategies and how employees can report workplace harassment incidents. 
Diversity and Inclusion training
Although treating people with respect may appear to be a simple undertaking, those who lack cultural sensitivity usually fall back on stereotypes and unconscious or implicit bias. Organizing diversity and inclusion training can go a long way in creating a healthy and culturally competent environment where people from all backgrounds, genders, and religions feel empowered and included.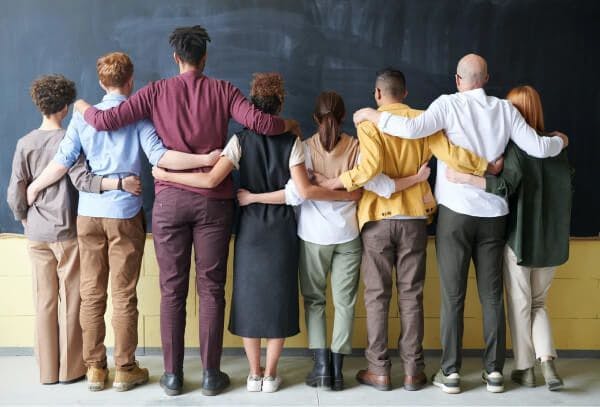 Build a more inclusive workplace culture and leverage the benefits of a diverse workforce with the help of various compliance training resources, like EdApp's Diversity and Inclusion. This course touches on the key concepts of diversity and inclusion, as well as guidelines on how to recognize and eliminate unconscious biases. You can also roll out FutureLearn's online course on Communication with Diverse Audiences to help your employees improve their communication skills in a diverse environment and learn strategies for establishing rapport and building interpersonal relationships with their co-workers. 
Cybersecurity training 
No one is safe from cybercrime—from big corporations to small businesses, anyone can be targeted and fall victim to digital scams. And the worst part? Most of the damages it causes can't be reversed or are irreparable, throwing the future of your business at great risk. With this in mind, implementing cybersecurity training can't be overstated.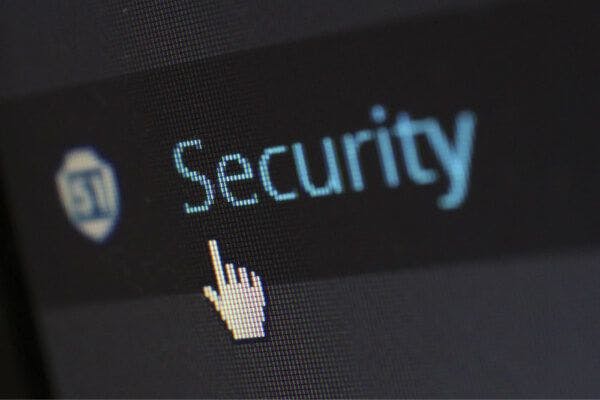 Cybersecurity training seeks to spread awareness about the different types of cyber threats, such as malware, social engineering, and a man-in-the-middle attack. It helps ensure that your employees understand the different kinds of digital threats that exist, and are armed with the right skills and knowledge to handle them as they occur.
EdApp has a collection of free cybersecurity courses that you can use for your cybersecurity training. If you're short on time and resources to build a course from scratch, you can deploy their 8-part micro training, Cyber Security, which discusses different kinds of cyberattacks, safe practices to protect your company's data, and strategies for building safe and effective documentation. They also offer a separate training course on Cyber Security Awareness, which your team can use as a guide on recognizing and mitigating any potential cyber threats. 
OSHA Training
Occupational Safety and Health Administration (OSHA) training is an example of industry-specific compliance training and is intended mostly for construction teams, general industry workers, or anyone who faces hazards and deals with hazardous-materials daily. OSHA compliance usually has two primary objectives: to protect employees from common workplace injuries and illnesses and safeguard the company from compliance slip-ups.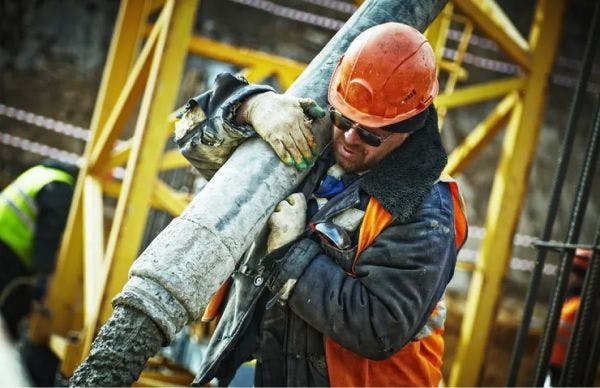 This type of training usually walks employees from the construction industry through sets of rules and standards set by OSHA, like general safety & health provisions, confined space requirements, personal protective equipment, fire safety-training, construction safety, mine safety, fall protection, and more. Most OSHA training programs also provide helpful guidelines for filing complaints in case their employers fail or refuse to provide them with a safe and healthy working environment based on OSHA standards and OSHA safety. 
Healthcare compliance training
Healthcare compliance training is another example of industry-specific training, although this time, it targets those who provide professional health and patient care. Playing a vital, indispensable role in society, these people must stay abreast of the best industry practices and strategies, medical and technological advancements, and regulatory and policy requirements, which are usually covered in this type of training. Healthcare compliance training also goes over topics such as HIPAA compliance requirements, bloodborne pathogens, globally harmonized systems or GHS, laws that relate to healthcare practices, and more.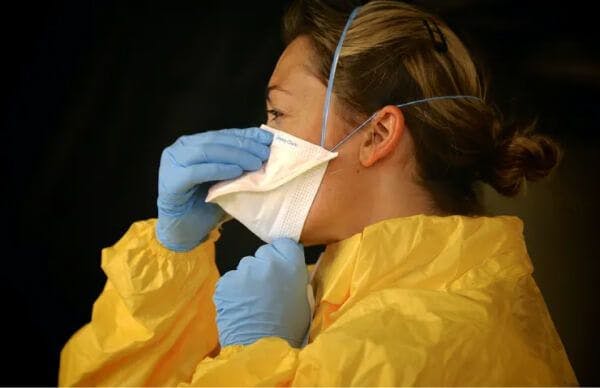 How to make compliance training more engaging
Most of the time, trainers receive a collective groan when implementing compliance training. There's no surprise, given that this type of employee training is traditionally delivered in a complex and rigid manner. As a result, employees regard it as another work task that they are obliged to do.
It doesn't have to be that way, though. Let's look at some strategies on how you can make your compliance training more engaging and effective, and a little less complicated despite its serious nature. 
Shift to online compliance training
Forget about organizing week-long conferences or day-long seminars. Not only are they heavy on the pocket, but they are also mentally exhausting for your employees. Make your compliance training more accessible and convenient by shifting to online training or e-learning. This strategy allows learners to learn at their own pace and according to their learning style and preferences, leading to better retention. In a way, it also helps increase completion rates as employees are no longer needed to take the time out from their jobs.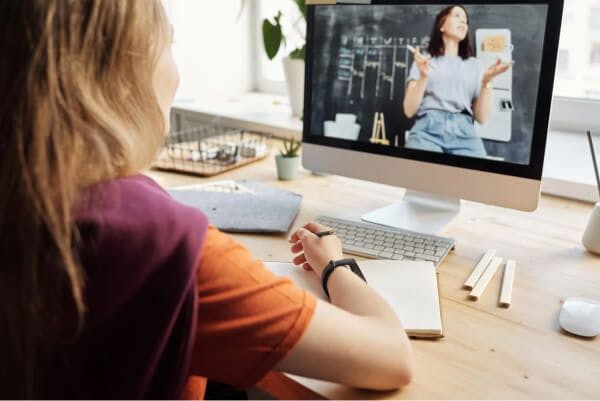 Elearning platform EdApp is equipped with flexible and adaptive learning tools that make it easy for training managers to shift to online training, even without any technical experience or expertise. For starters, it has a template-driven authoring tool, which has a user-friendly drag-and-drop function. If you're short on time and don't have many resources available on your end, you can also import and edit corporate compliance training courses from the content library for free. 

Yet another bonus feature, this online training platform is also built with an advanced analytics suite and recordkeeping that can help you track the learning progress of your employees. You can monitor how many people have unlocked and completed their mandatory compliance training, as well as determine how often they are revisiting their courses. 
Adopt a microlearning strategy
Another way to make your compliance training more engaging is to apply a microlearning strategy. Whether you like it or not, employees no longer find long modules, PDFs, and static PowerPoint slides appealing or useful in their work. Living in a fast-paced world, modern learners have now become more receptive to learning if it's presented in short bursts. This is primarily because this technique won't clutter their heads with too much content in just one sitting. Microlearning also relieves the stress of juggling too many responsibilities, as learners can complete their mandatory training in minutes rather than days or weeks.
Microlearning expert EdApp can help you break down your business information into bite-sized chunks and present it in a fun and engaging way. Their 80+ intuitively designed templates are based on a microlearning design model and are ready to be populated with your content. It also works harmoniously with Canva, allowing users to add visually appealing graphics, text, custom imagery, animations, and video – no graphic design experience required.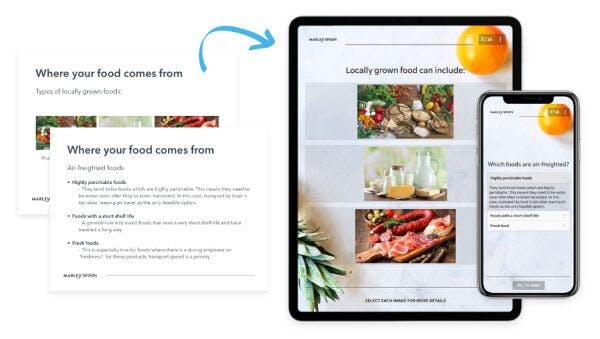 But what sets EdApp's microlearning solution apart from the competition is its mobile responsiveness, giving your employees the ultimate freedom to access their mandatory compliance training anytime and anywhere. Even when they're on their way to a client or simply having a quick coffee break, these small pockets of time would be maximized and put to greater use with this mobile-microlearning strategy.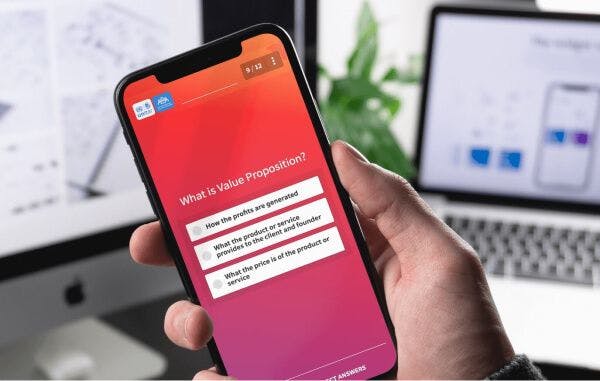 Include games and rewards
Gamifying your compliance training with rewards and prizes is a good way to motivate your employees to take and complete their training, even without forcing them to do so. The application of gamification elements, such as leaderboards, rewards, and scoring, can push them to work harder with their tasks, and even score higher on required compliance assessments. This is mostly because this technique eliminates the boring and monotonous aspects of compliance training. It lowers the mental barriers to absorbing new information, which then improves the likelihood of knowledge being transferred from short-term to long-term memory.
The application of games and rewards into your compliance training doesn't have to be a pain in the neck—all you need is the help of advanced training software like EdApp. Here you'll find easy-to-use gamification tools and pre-made gamification templates that can turn your compliance training assessments into a fun and exciting activity. Some of the game template examples that you can use include letter jumble, find a word, next in order, true or false, image/word match, jeopardy game, and elevator game.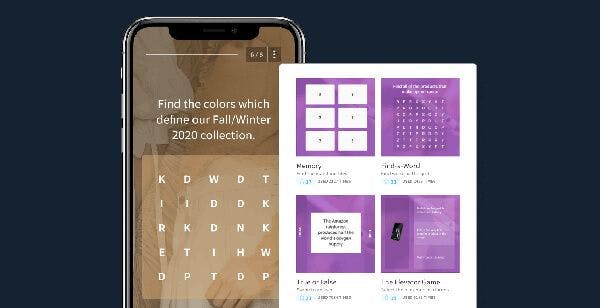 EdApp also has a gamification-based reward system, where you can assign stars based on your employees' performance and learning progress. They can use these stars to redeem rewards and prizes that are decided by your company. It's all up to you whether you want to offer single, large prizes, or multiple, small rewards such as free coffees or food vouchers. 
Apply spaced repetition strategy
Ebbinghaus' Forgetting Curve suggests that nearly 50% of information is simply forgotten within the first hour after training. At the same time,70% of those data points are lost within 24 hours, especially if no effort is made to retain the knowledge. What this data means is that your employees will simply forget the compliance policies, rules, and strategies hours after their compliance training, unless the topics are revisited from time to time. This is where the idea of spaced repetition comes into play. 
Spaced repetition is a learning strategy where lessons are distributed and retaken at increasing intervals. Basically, it helps the brain to continue processing the information, rather than simply storing them in their memory and forgetting them later on. 
EdApp uses the spaced repetition strategy to engage employees in internal learning and ensure that its courses are effective. It is backed by another unique feature called Brain Boost, which can identify what lessons have already been completed and which ones haven't. The idea is to focus on sending compliance training content that learners haven't mastered yet, and skip topics where they've already demonstrated excellent retention. As it's already built-in to the EdApp platform, users will only have to tick a check box to enable the Brain Boost function for their lessons—no add-ons needed.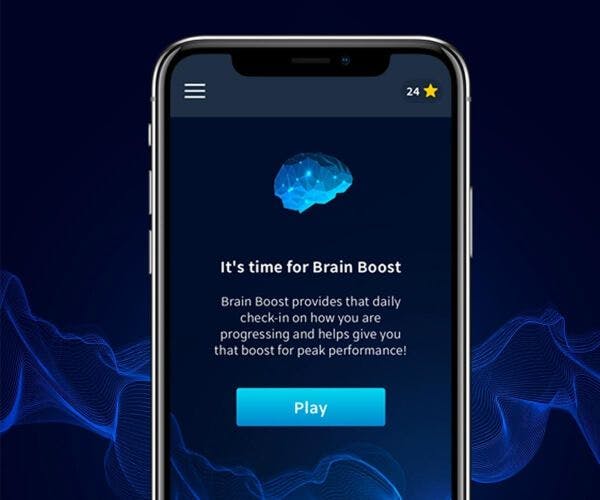 You may also be interested in: